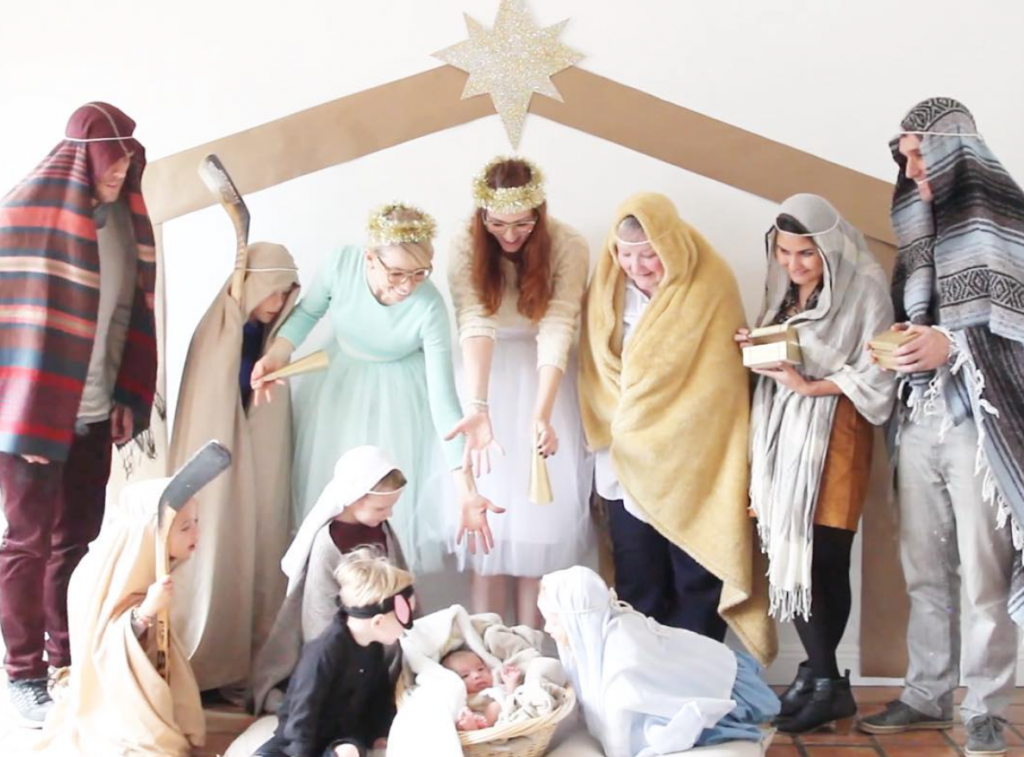 We're really excited to share our latest video. We spent a crazy day putting this together while balancing a lot of other things, but isn't that everyday near Christmas! This is our little nativity, and a reminder of why we celebrate. It isn't the presents, it isn't just family, it's the day that represents Christ's birth. Watch the video below, and the poem that Summer wrote is below it. We hope you enjoy.
Mary and Joseph were righteous and strong
Their trip to Bethlehem was difficult and long
The Messiah, our Savior, The Son of God
A perfect being, a gift for the flawed.
Angels rejoiced, Hallelujahs they sung
Exclaiming to the faithful, old and the young
The world announced his birth with a star
Wise men saw, and journeyed from afar
Shepherds were tending their flocks by night
The Angels, at first, gave them quite a fright
but they soon would be part of what history would write
By loving each other, we honor his name
And celebrate everything that he overcame
The love that you feel when hearing his story
Is the most important gift, that of his glory.
If you're interested in knowing more of what we believe and about Christ's birth, check out mormon.org.