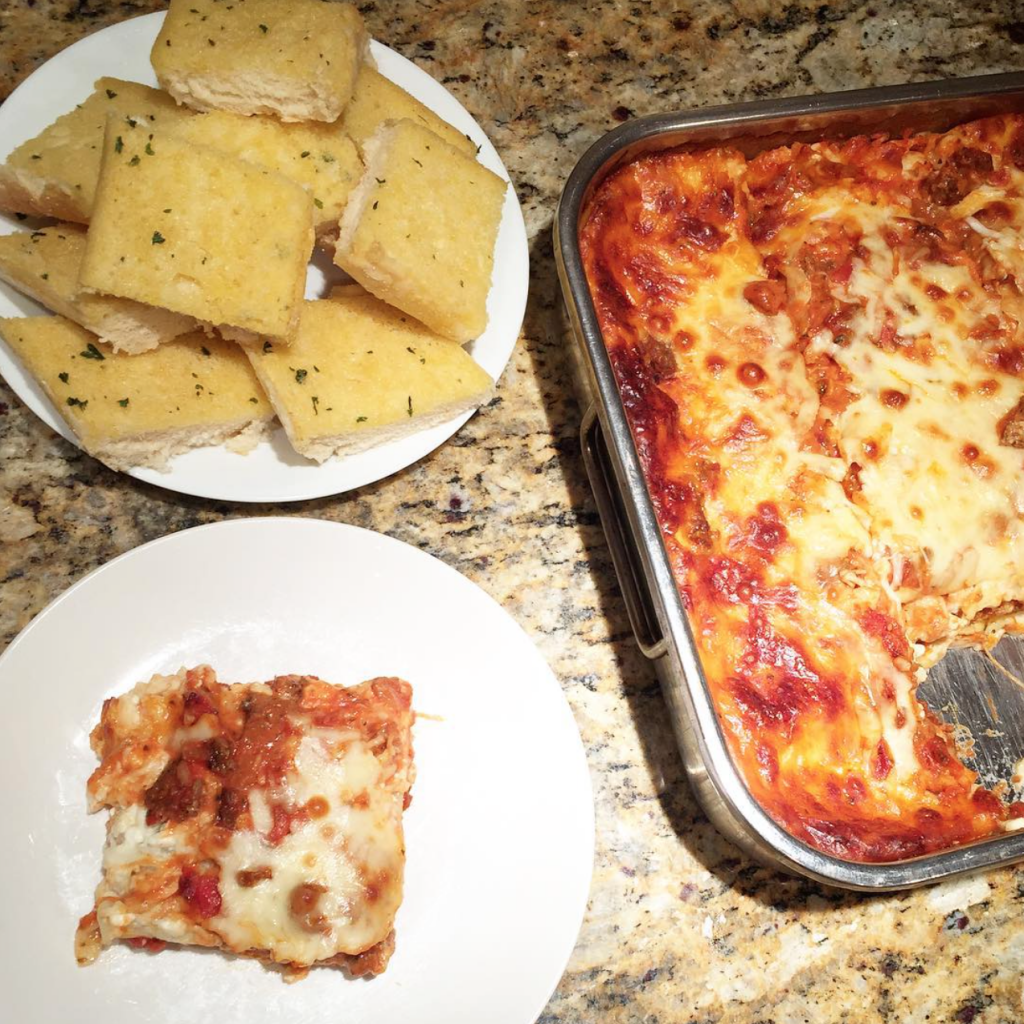 Check out Summer's video where she shares her recipe for her homemade lasagna.
Here's what I used, but feel free to tweak the recipe to make it your own: 16 cups of mozzerella cheese, 1 cup of parmesan cheese, 2 large cans of tomato sauce, splash of alfredo sauce, two tomatoes, a white onion, 1 pound of lean seasoned ground beef, 1 box of lasagna noodles, 21 oz. cottage cheese container, and 2 eggs.
PREP:
Preheat oven to 375
Dice tomatoes, and onions. Sauté with ground beef, till browned. Add sauce
Combine half the cottage cheese container and one egg. *twice
Boil lasagna noodles.
LAYER:
First sauce, then noodles, then cottage cheese and egg, then grated cheese, and repeat.
BAKE:
45 minutes covered in foil, 15-20 without foil till all cheese is melted and turns a golden brown.
EAT WITH Pepperidge Farm Microwaveable Garlic Bread.
After all that hard work, slaving in the kitchen making the lasagna, I chose the easiest, yet yummiest option of garlic bread. I tried both the garlic and the mozzarella, and I recommend going with the garlic, mainly because the lasagna already has a lot of cheese on it… But who can really have too much cheese, ha ha!
You've probably used the oven kind, but the microwavable bread is brand new is available at most grocery stores like Kroger, Albertson's, and Jewel. It's really convenient especially if you don't have a double oven, and are already baking something. Thanks for watching and reading guys! See ya next week!
x
Summer
#sponsored #dinner #microwavetheflavor