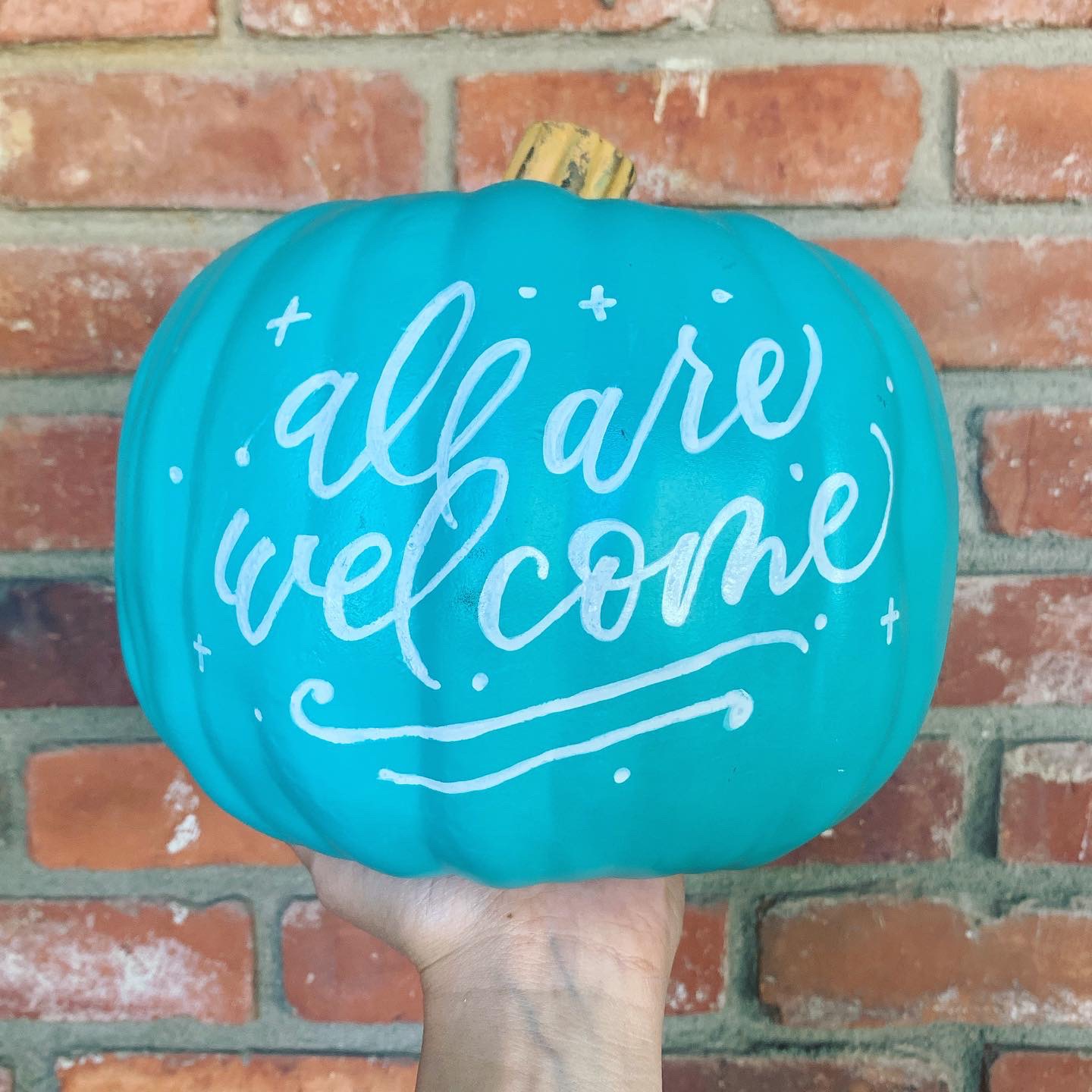 I LOVE decorating for fall. Mostly because a lot of the decor can be used through three full months of the season. I typically add a few things for Halloween and change them out for Thanksgiving later.
This year, I felt the importance of being #inclusive, so I created this teal pumpkin. I had learned about the #tealpumpkinproject a few years ago, and remembered it when I saw these at the store. This teal pumpkin tells kids in my neighborhood that my house will have allergy-free treats on Halloween, which is especially important for those that have life-threatening food sensitivities and for trick-or-treaters with feeding tubes or special diets.
This little message adds that everyone will be welcomed, however different they may be—ghosts, ghouls and zombies included!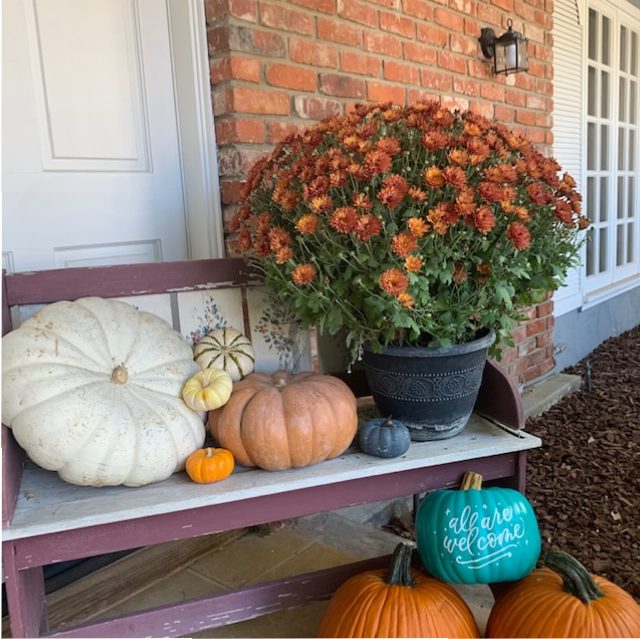 Small pumpkins: @traderjoes
Fairy pumpkins: @traderjoes
Big pumpkins: @costco
Flowers: @traderjoes
Teal pumpkin: @target
Calligraphy: @karenspearrin You can find more of her work at Mason Alley Calligraphy!