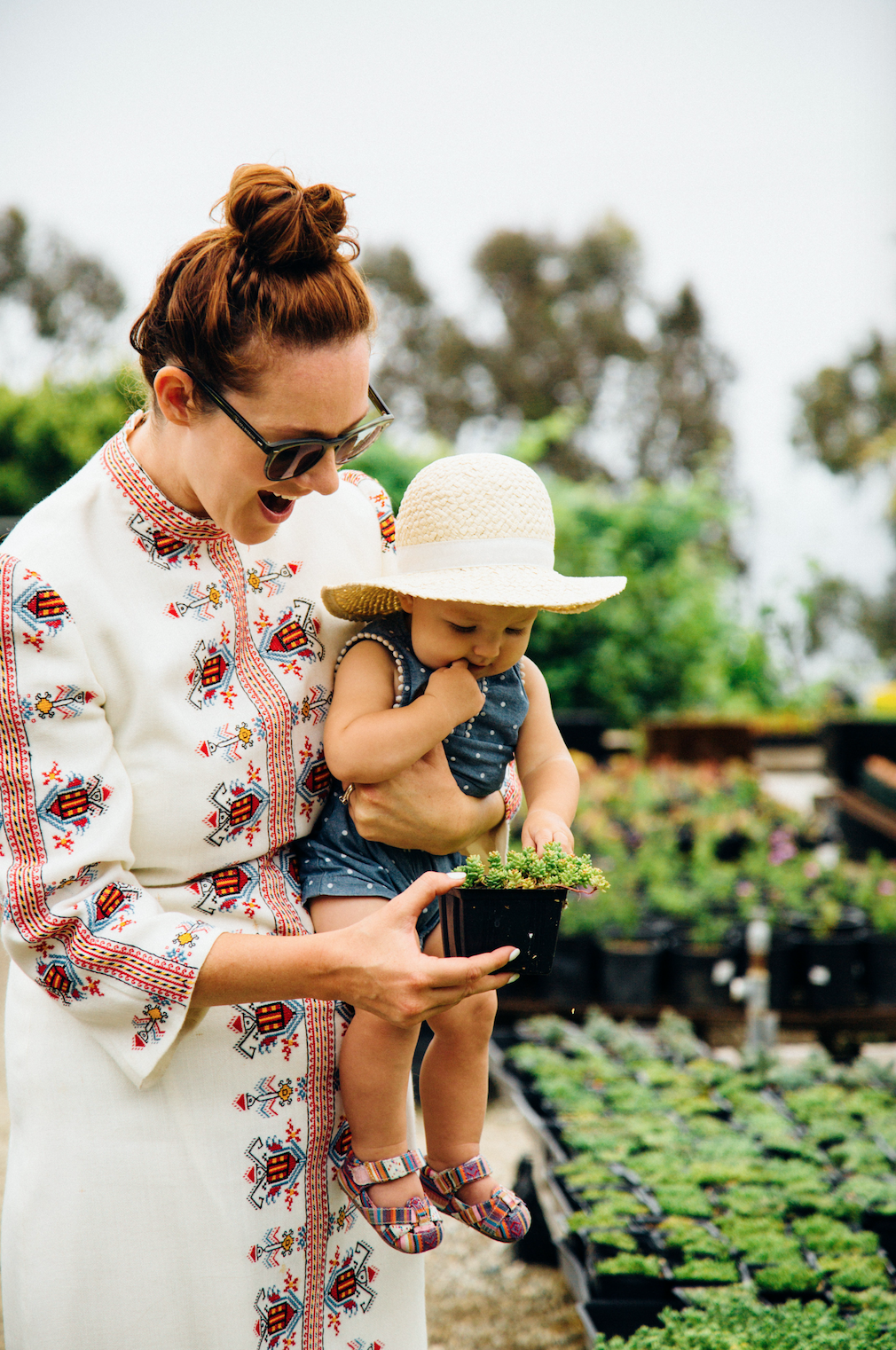 As our lifestyles have changed from single gals, to wives and mommas, what we look for in fashion has changed, too. I look for pieces that are effortless, simple, and durable. I'm not looking for things that are fussy, but I also want to keep my style and feel current. We look our best, and feel our best, when we're comfortable and chic. We've pulled together a few of our go-to-favorites for chic summertime style.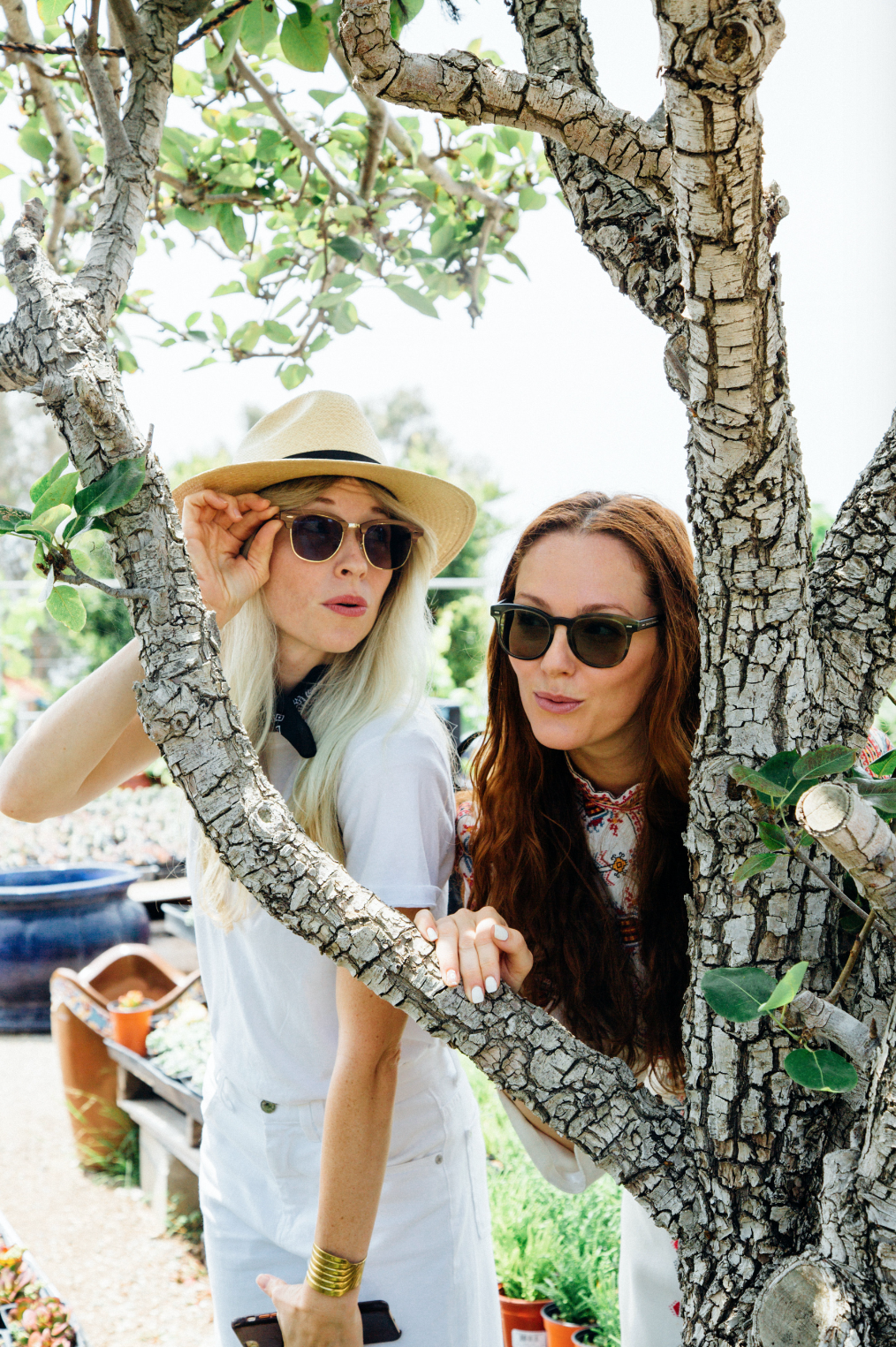 Glasses
"Starting at the top, we're wearing the most important accessory, our glasses. When you're a girl with glasses, it can get complicated to switch from wearing clear glasses to sunglasses when you're moving between indoors and outdoors. Whether it's a party, a play date, or just a series of errands, when we know our day will require some time in the sun, we often have to plan ahead and wear our contacts if we want to wear our stylish sunglasses. This is less than ideal for our busy lifestyle. To avoid the constant switching and potential panic when we forget to plan ahead, Brooke and I both chose to put Transitions lenses in our daily glasses. Transitions lenses are fully clear indoors, and they adapt to beautifully tinted lenses when we move out into the sun. Most importantly, the lenses respond quickly to changing light so no matter where we are, we see life in the best light. We were skeptical at first because the Transitions lenses of the past had a noticeable tint even when you're inside, but we're pleasantly surprised at how versatile the latest lenses are. I'm down with anything that makes life easier, and not having to worry about forgetting sunglasses or switching pairs checks the box."  Summer
"Since I am wearing these classic, but also bold glasses with Transitions lenses, I'm gonna let them do the talking and keep it simple on the jewelry. Just a simple pair of stud earrings and a vintage gold cuff around the wrist to give it a bit of balance." Brooke
(Summer's Glasses Dolce & Gabbana, Brooke's Ray-Ban) To learn more about Transitions Adaptive Lenses, and the sponsor of this post, check out their website.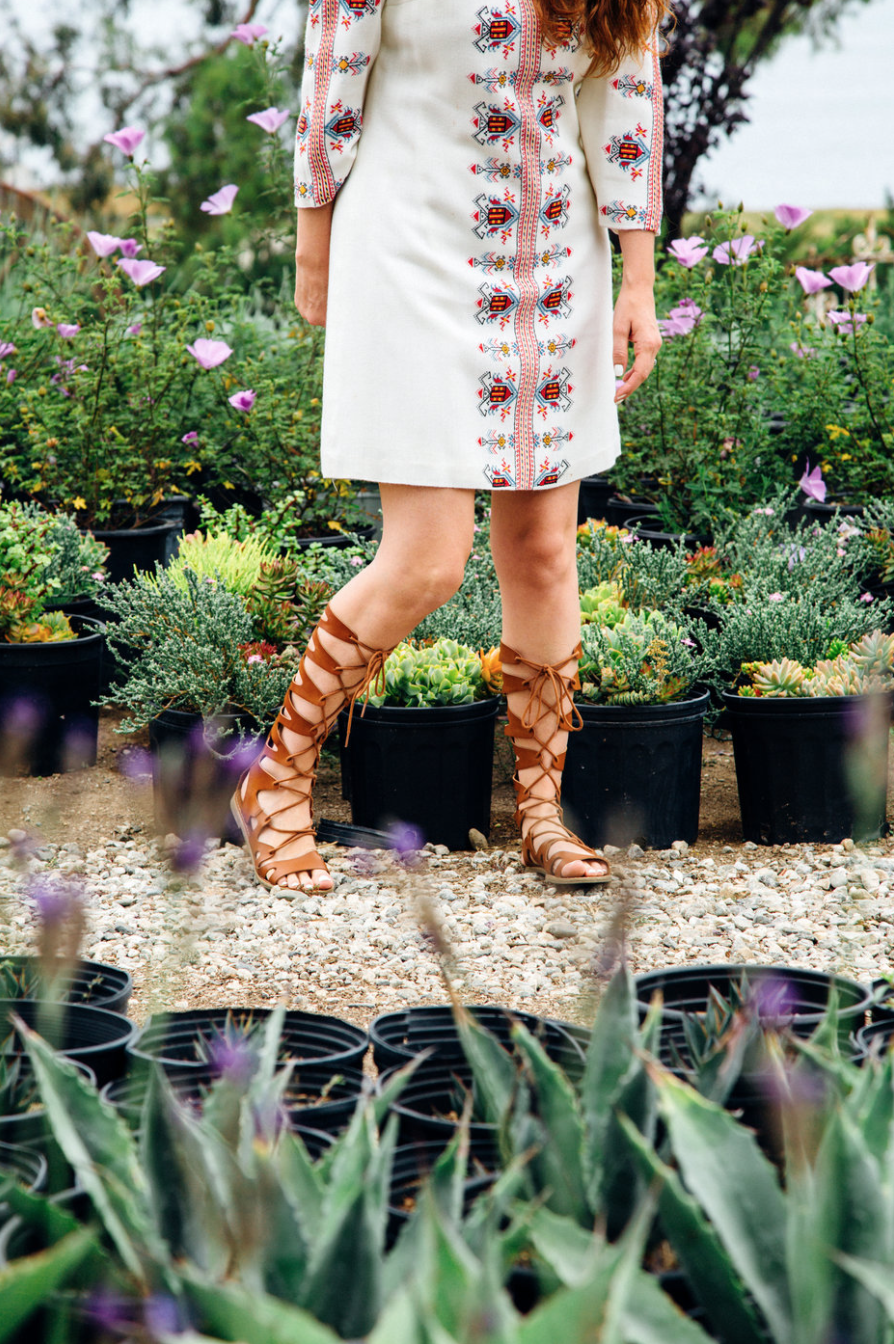 Shoes
"Not all sandals are created equal. These shoes are a major fashion statement, without being high and uncomfortable." Summer
"Let's talk shoes for just a minute. I used to wear heels on a regular basis, and while I didn't get rid of them, they are collecting dust on a dark shelf while I'm chasing after kids. That being said, a short block heel never hurt anyone! These give me just a little lift, while being realistically wearable. They elongate the leg with the pants and the colors tie everything together, a little nude strap around the ankle, and a little bit of metallic and snake print on the toe keep the whole look on its toes." Brooke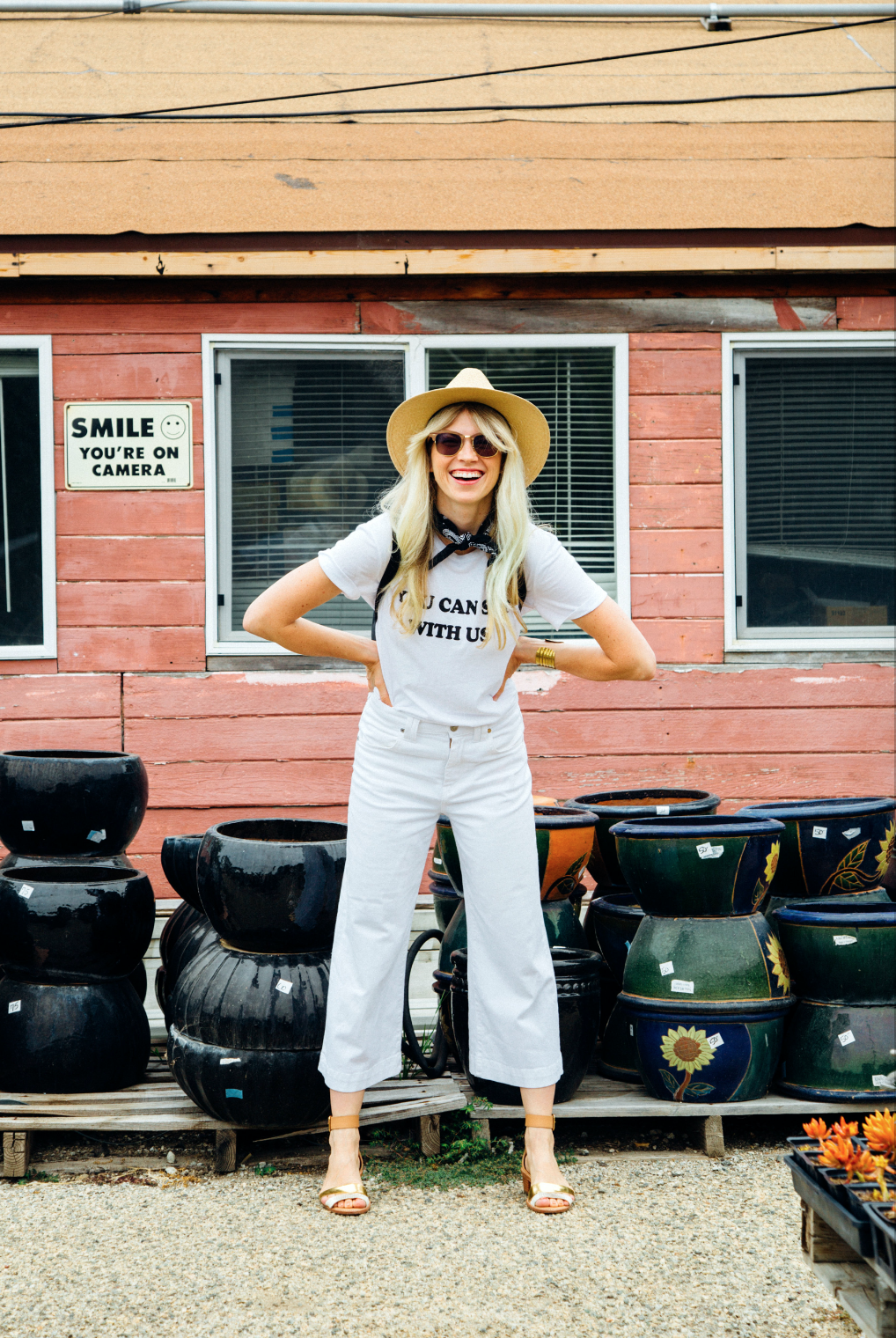 Clothes
"It's all white with me! I'll always love a monochromatic look from top to bottom with a fun mix of shades and textures. But I'm almost always gonna throw a few bold punches of black in there, and little bits of metallic!
Since the temperatures are a'risin, I skip the hot skinnies (aka leg prisons), and opt for a cool cropped wide leg denim trouser. I found these at a resale store and feel like they were my fashion staple steal of the year! Usually white is a risky color with kiddos, so I reserve them for days when we are getting out of the house, or lunch with a friend. They're like an open canvas, so versatile!
Because the bottoms are high waisted, I love to tuck a t-shirt in. And usually it will be a t-shirt with a feel-good message on it. I've got quite a few hanging in the ol' closet, but this one in particular really speaks to me, as being inclusive is something I believe in with my whole heart! And a friend sent it to me as part of her anti-bullying campaign (youcansitwithus.net) that she started recently to help create more awareness in the way we treat each other, both online an in real life. So important! So currently, it's my go-to." Brooke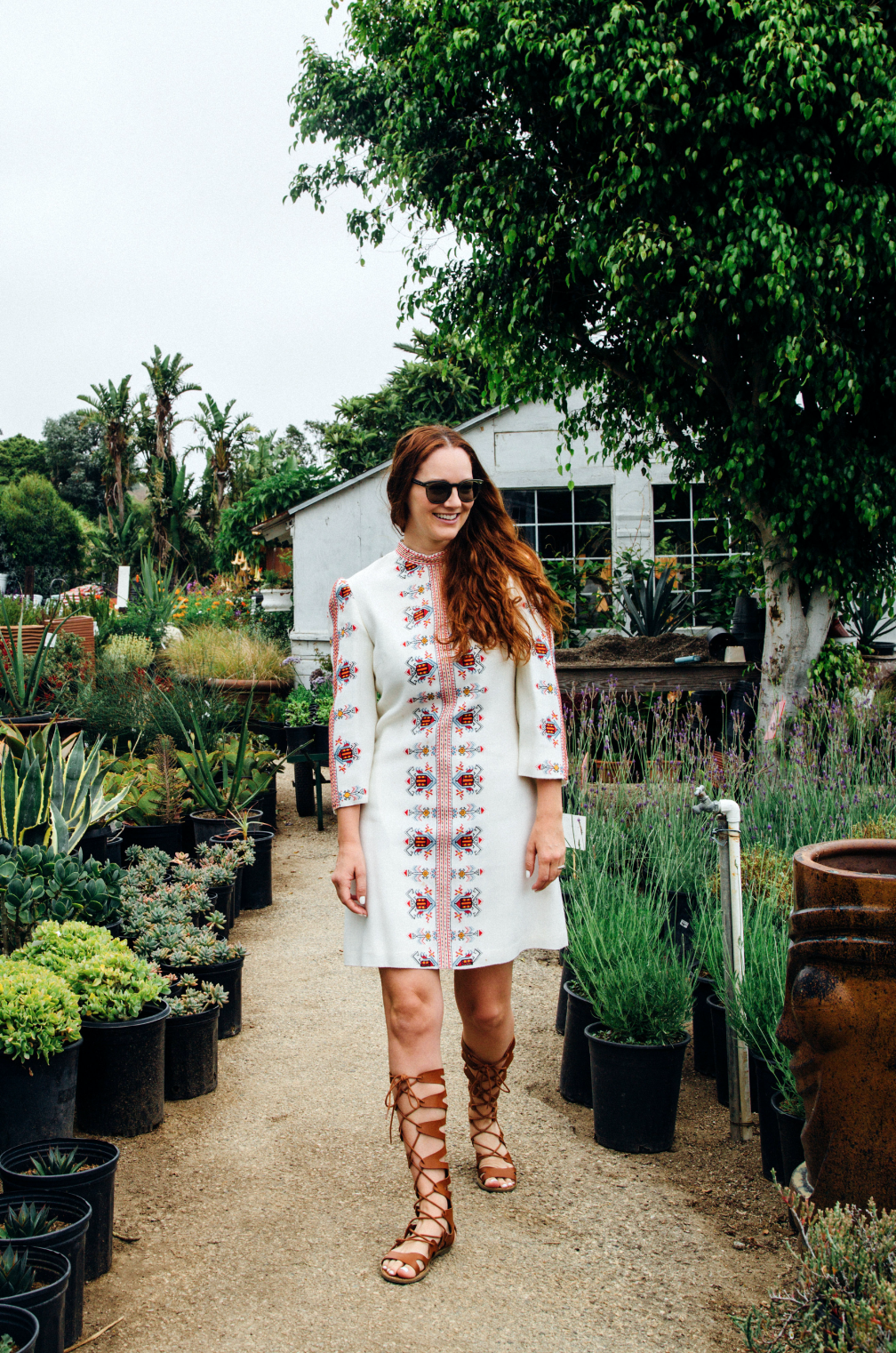 Since having a baby, I've been wearing mostly dresses. They fit the best for my slowly returning body, and in the summer, they have the added bonus of being cool. I look for dresses in light, breathable fabrics. I also want something that moves, and isn't clingy, so you can feel the breeze." Summer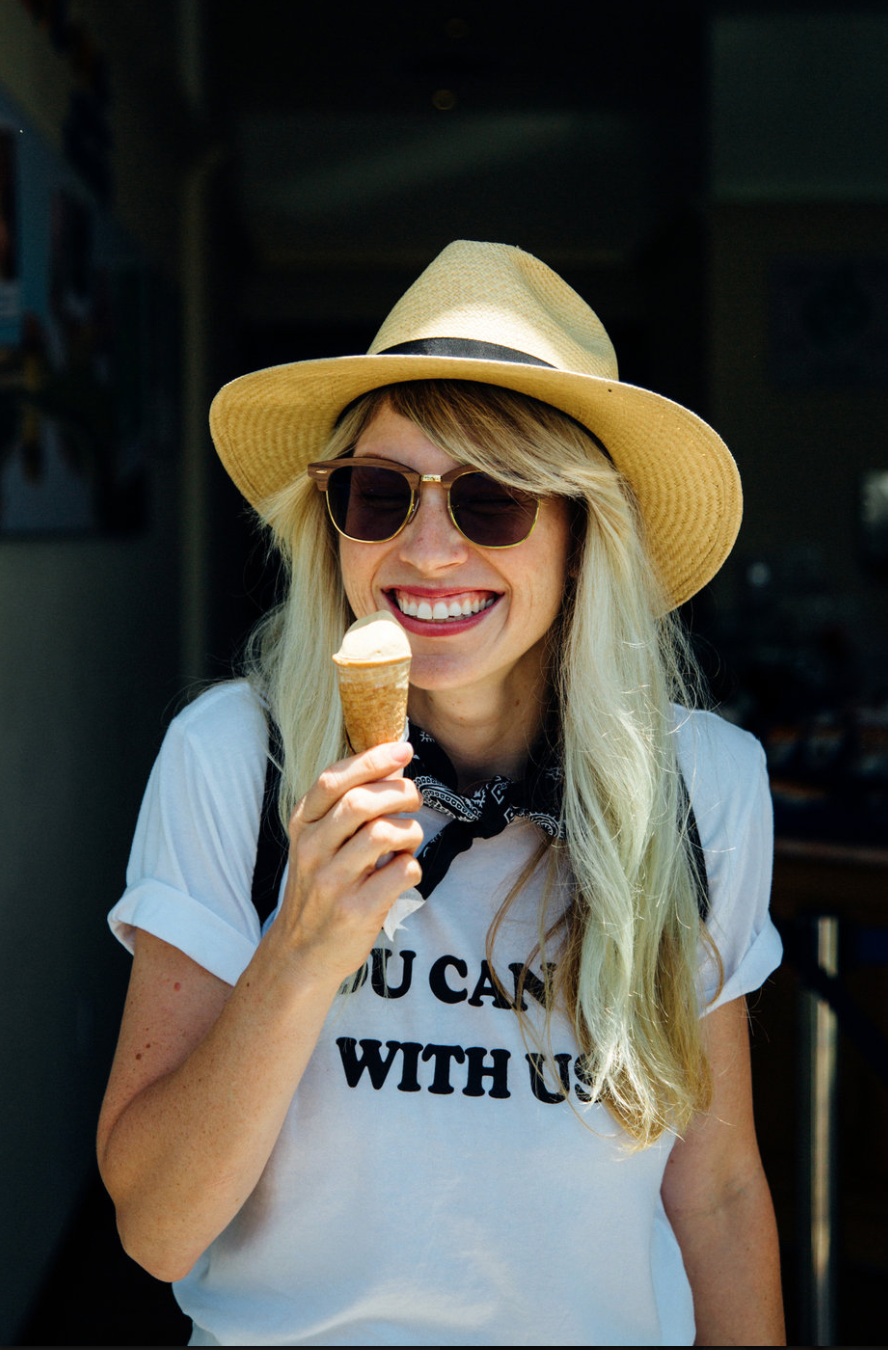 The Accessories
"Accessories are the shortcuts to quick style! And finding those fast fashionable options are what it's all about in the mom life! I am really tied to a few key pieces, and on most days you can find my favorite black bandanna tied around my neck! Not only do I love the look, it seems to be a more mama friendly choice. My Sonny boy loves to get his cute chubby little hands on anything hanging on me, particularly necklaces, and I've learned from experience that if it's dainty and delicate, then it's done! So he can yank and pull and chew on a bandana and it's not too precious for him to break.
And then there's my trusty hat! Another thing you'll see me wearing on just about any (or every) day of the week. One, because hats are just cool! Two, I ain't got time for a blow-dryer, brush or a curling iron. I average about two showers a week, three if I'm lucky! So it's wash and go, and go go go the rest of the day. So a hat keeps my wild and wavy mane covered while still looking presentable and like I thought my look through." Brooke
"I also love hats. They shade your face, they bump up your style quota, but if you're dress or shoes, or in this outfit, the dress and shoes are bold, I like to keep it simple." Summer
While each of these summer pieces bring our looks together, they all also stand on their own. We'd like to especially thank Transitions for collaborating with us on this article. We picked the frames, and they helped pick the lens shade (Brooke went with grey and I went with graphite green.) We'd been wanting to try out these lenses, and we're glad we got the opportunity to see them transition from clear, as we were around the house, to dark, as we went into the full sun. They help us simplify our lives and see the world we live in with perfect clarity. No matter the lighting around us, they help our eyes adjust. We also love that they can be put in just about any frames. Thanks for reading along with us, see ya next post! #sponsored