Our family still loves to create Halloween costumes together. We're not sure how long it will last, but we're taking advantage of it while we can.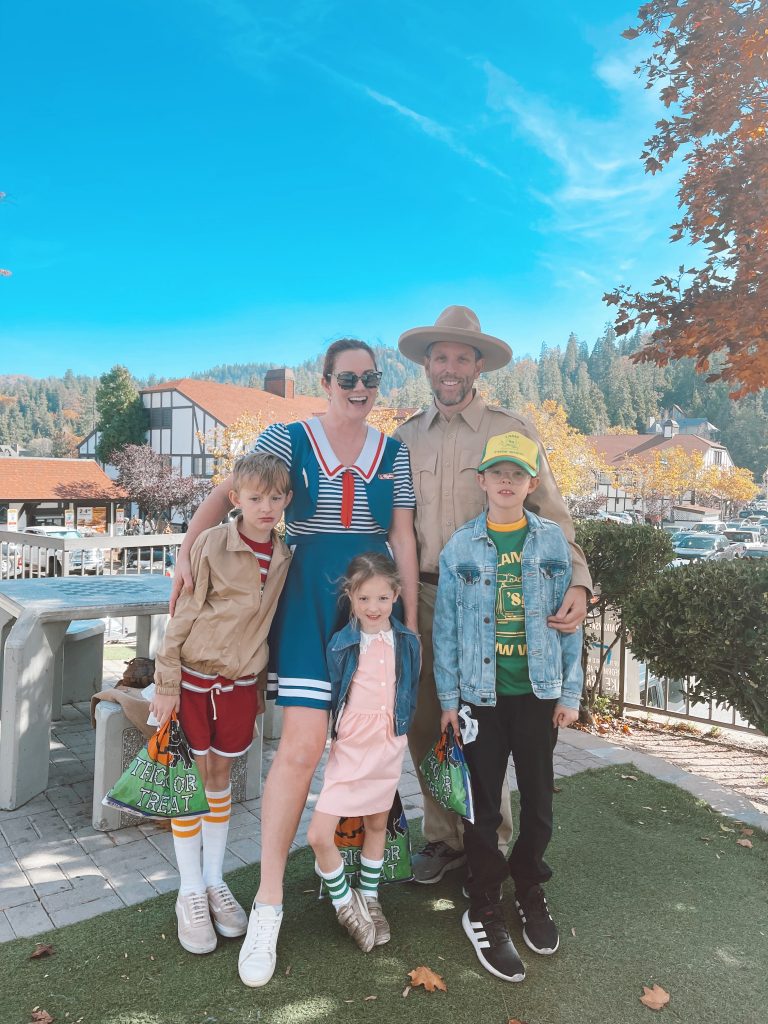 Last year, our theme was Stranger Things. Our boys had just watched the first few seasons, and they were able to share how cool Eleven was, to Nova. It helped that her icon outfit was a pink dress.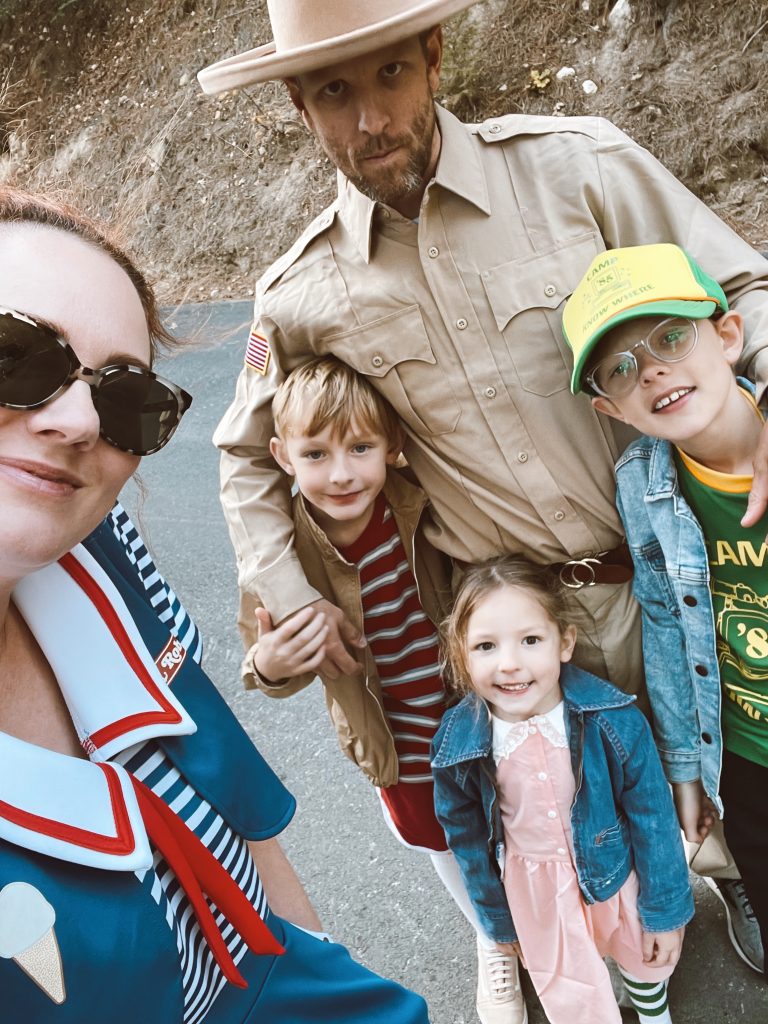 Here are the links to the pieces we bought, or ones that are similar:
Let's start with Eleven. I bought a pack of striped socks from amazon. I was able to use them for two of the costumes, and they were the same price as just one of the branded socks, and right now they're 15% off. I paid a little more for a pink dress that I thought she'd wear all year, but she ended up not wearing it again. So here's the Amazon version! If I did it again, that's the one I'd do.
Next up, Dustin Henderson, or Dusty. This one was easy, because they have this great t-shirt and hat combo, which Rockwell actually does wear year round.
I loved the cute Ahoy Sailor costume, so I chose to be Robin Buckley. Amazon has this short set, which is really cute, but I tracked down this dress from Hot Topic from a few years ago on Poshmark. I see they have a few available as of now.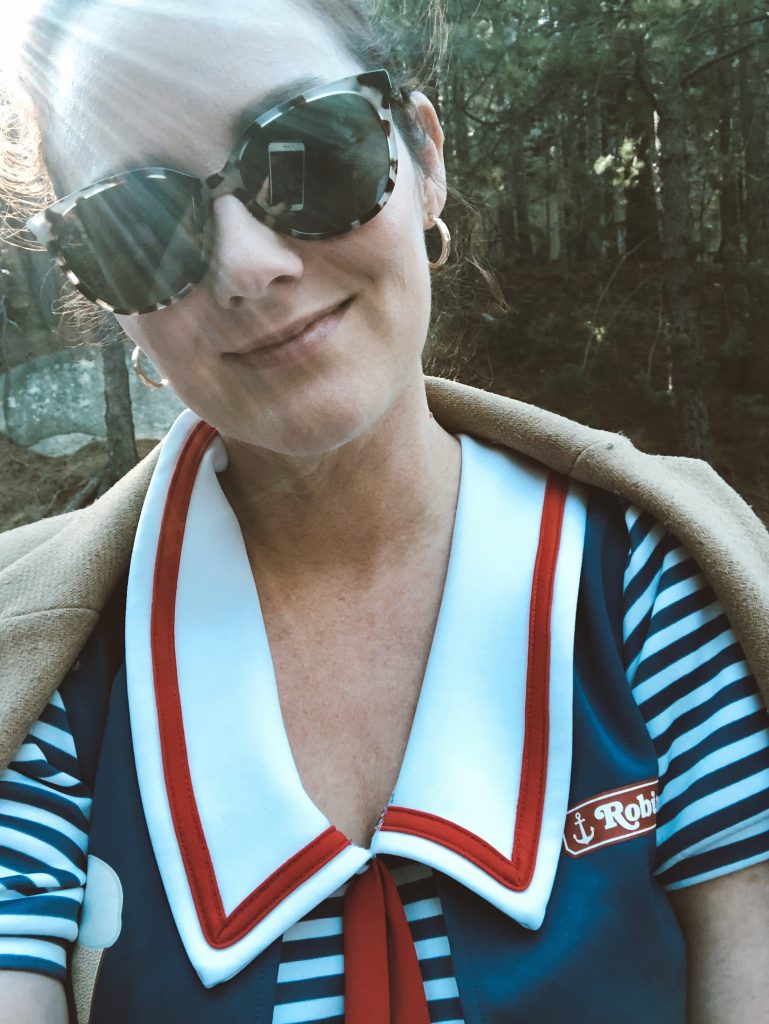 Kerry, of course, was Jim Hopper. He wore my Gigi Pip Hat, and a pair of khakis we found at Salvation Army. We bought this work shirt and this badge to finish off the look.
Last, but not least, Mike Wheeler. We could choose between a few of his retro 80s outfits. With that flexibility we picked things that he could wear again. Dot Dot Smile has some cute shorts that would work. And we got the striped tee from Hanna Andersen.
Here are a few of our past Halloween Costumes: Harry Potter Family Costumes, Wildwood Family Halloween Costume, The Beatles, The Adams Family, and all the Girls With Glasses Halloween Projects.
Here's a few other Stranger Things Costumes, if you're looking.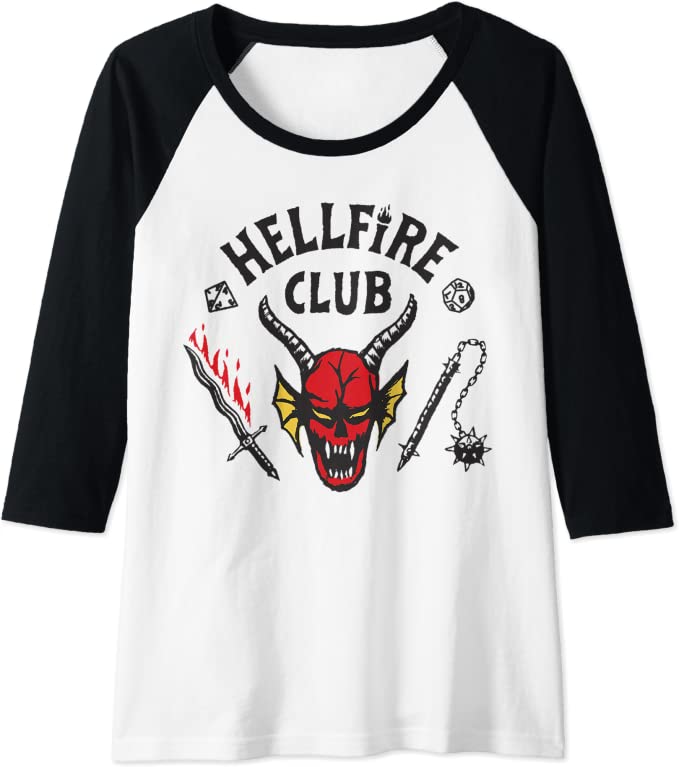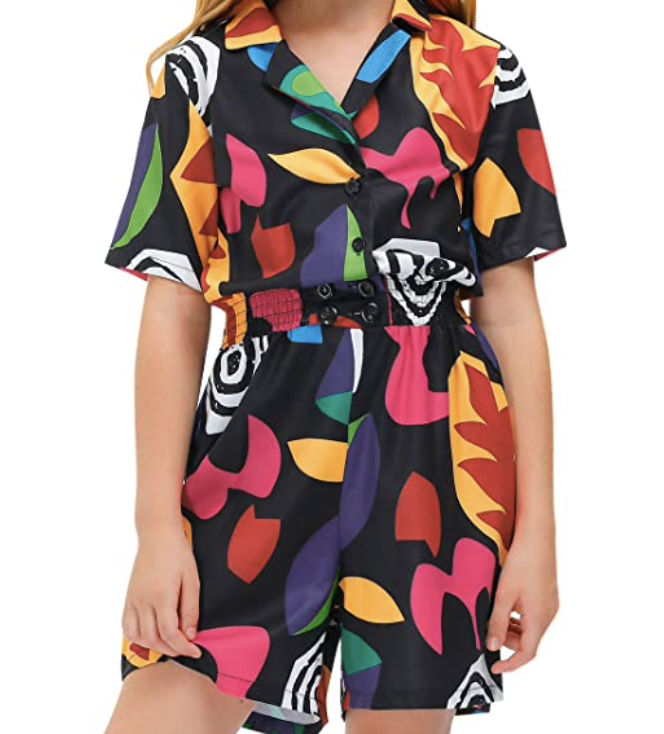 Max's Stranger Things jacket and scrunchy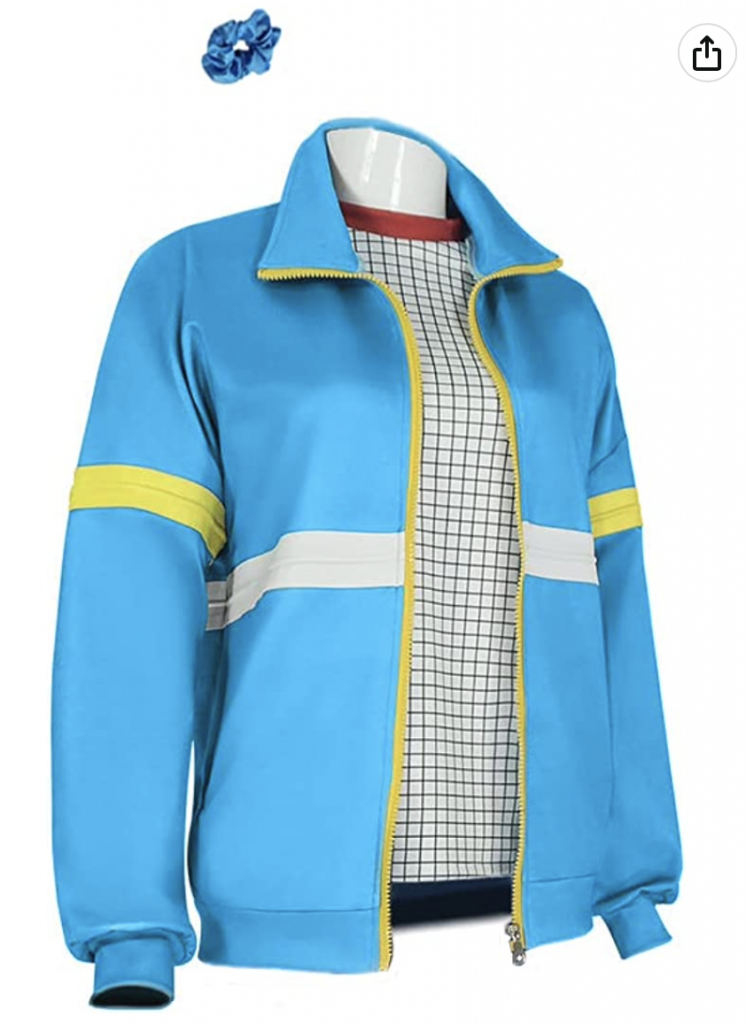 Have a great Halloween!