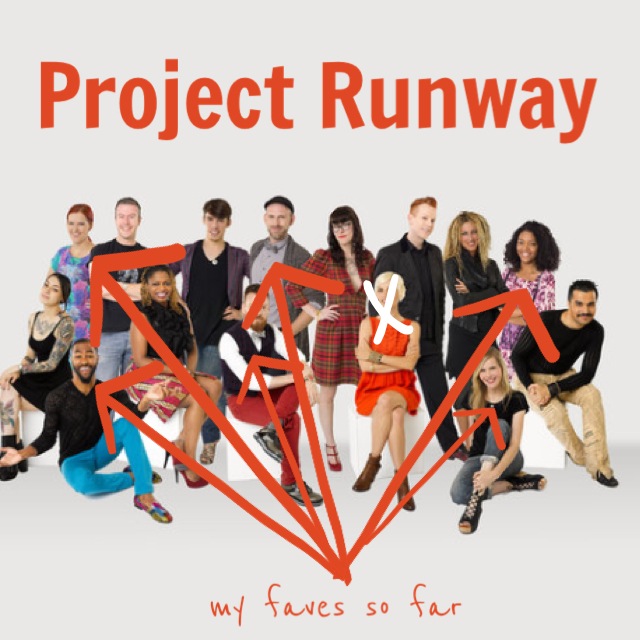 For all of you fashionistas out there, or just reality show addicts, Project Runway has embarked on their 12th season. Get out your calendars and pen on Thursdays at 8 (9 central). You can catch up at Lifetime.com (you missed the Road to the Runway and the first Episode "Sky's the Limit") or watch it there live. The first episode blew me out of the water. The production quality is really high. They had parachuters fly in and the designers had to rework the parachutes into fashion. The winner's look was just as epic as that opening!
There's a few changes in this season that I really like. The first is that they judge the runway pieces without knowing whose is whose. They also are getting to look at the garments up close, after the show, to help make up their minds. Great idea because some of the designers weren't as skilled as others. And lastly, Tim Gunn gets a "Save." So if there's someone that he really likes, that he thinks deserves another chance, he can bring them back into the show. Which is also smart, because he sees a lot of what is going on behind the scenes and has a different perspective because of that.
There are a lot of talented people this year, above are some of the ones that stand out to me: Alezandria Von Bromssen, Bradon McDonald, Justin LeBlanc, Dom Streater, Karen Batts and Ken Laurence. I know those are a lot of favorites, but there is a lot of talent in this group. Did you watch and have a fast favorite?  Tell me all about it.
X
Summer