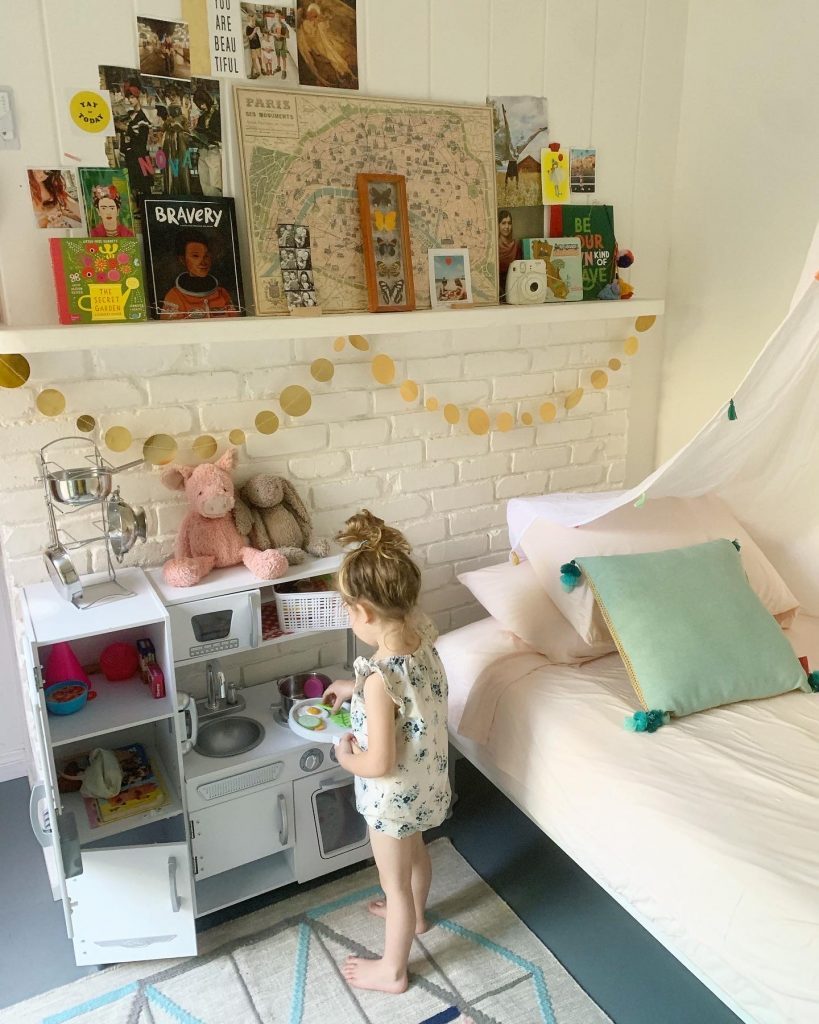 There are big differences between baby number one, and baby number three. In fact, Rockwell had his baby room designed and set up before he was born. Nova who is three, hasn't really had a space of her own. We said "her room" was the guest room, but guests slept in it more than she ever did. If I'm honest, this quarantine has driven my need for my own space, and wanting all her things out of my room, and our living room. I'm tired of rolling over onto Elsa in the middle of the night, or having to clean her mini kitchen after I've cleaned our real kitchen, because it's in our community living area. However we got here, we're here. With the added time spent in the home, we've been able to clean out the guest room, and make it feel like Nova's own space.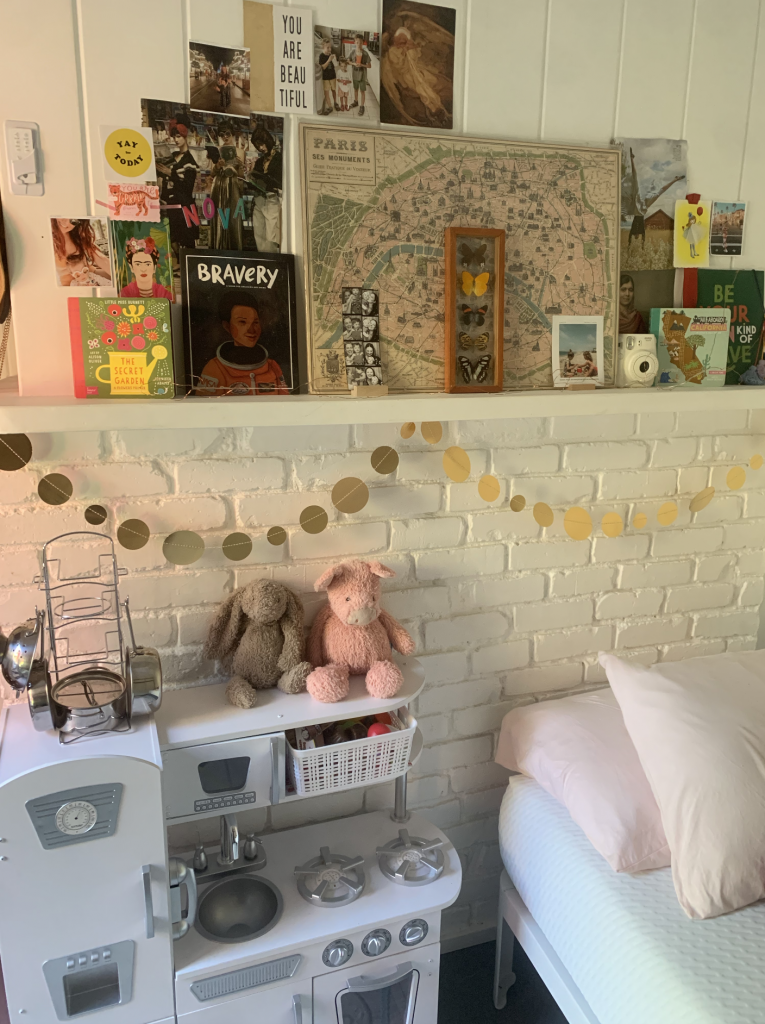 White Modern Mini Kitchen, white simple bed frame, and classic silver pots and pans.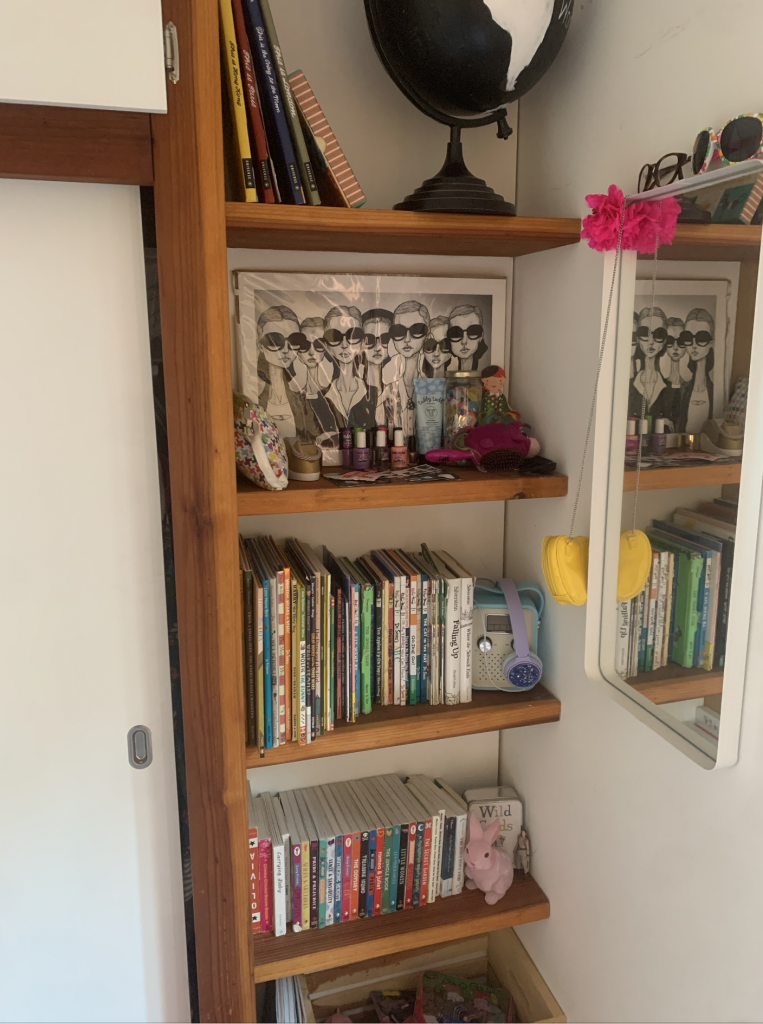 A few of her favorite things: This is Paris book, all of the Baby Lit books, a black and white globe courtesy of a GWG DIY, and a Danny Roberts print.
A strip of black and whites, the always inspiring Bravery Magazine, The Secret Garden by Baby Lit, and other odds and ends.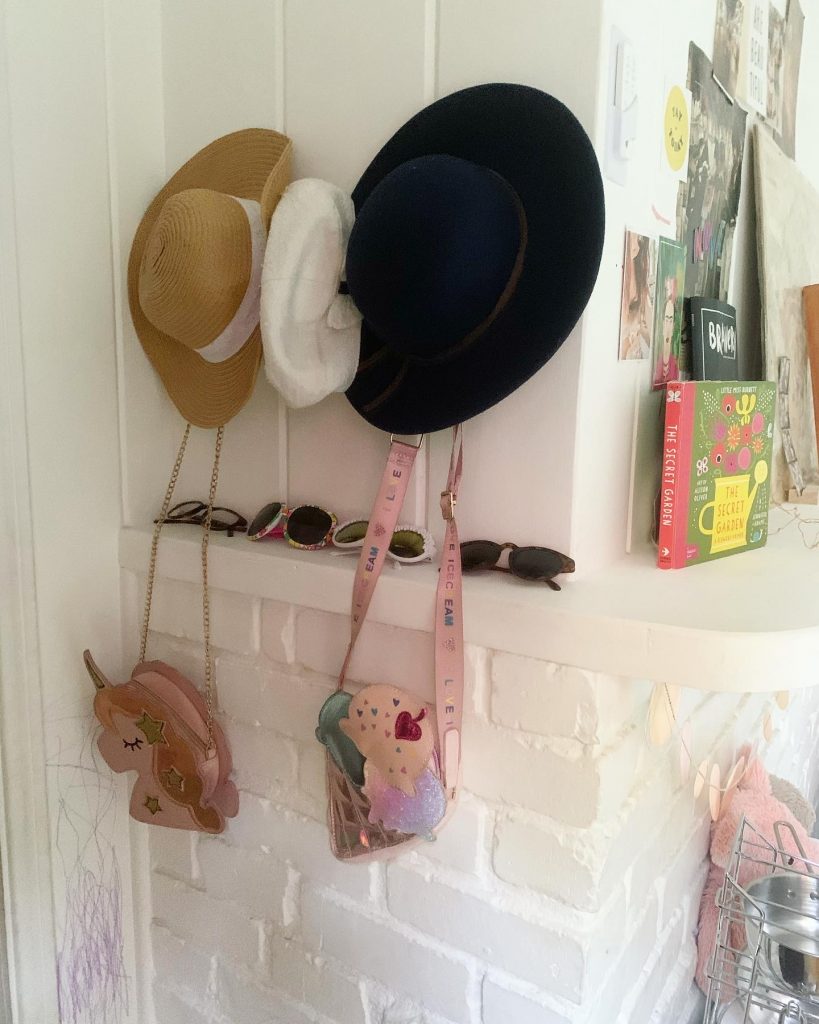 A place for everything: hats, sunglasses and purses. Purple art by Nova herself.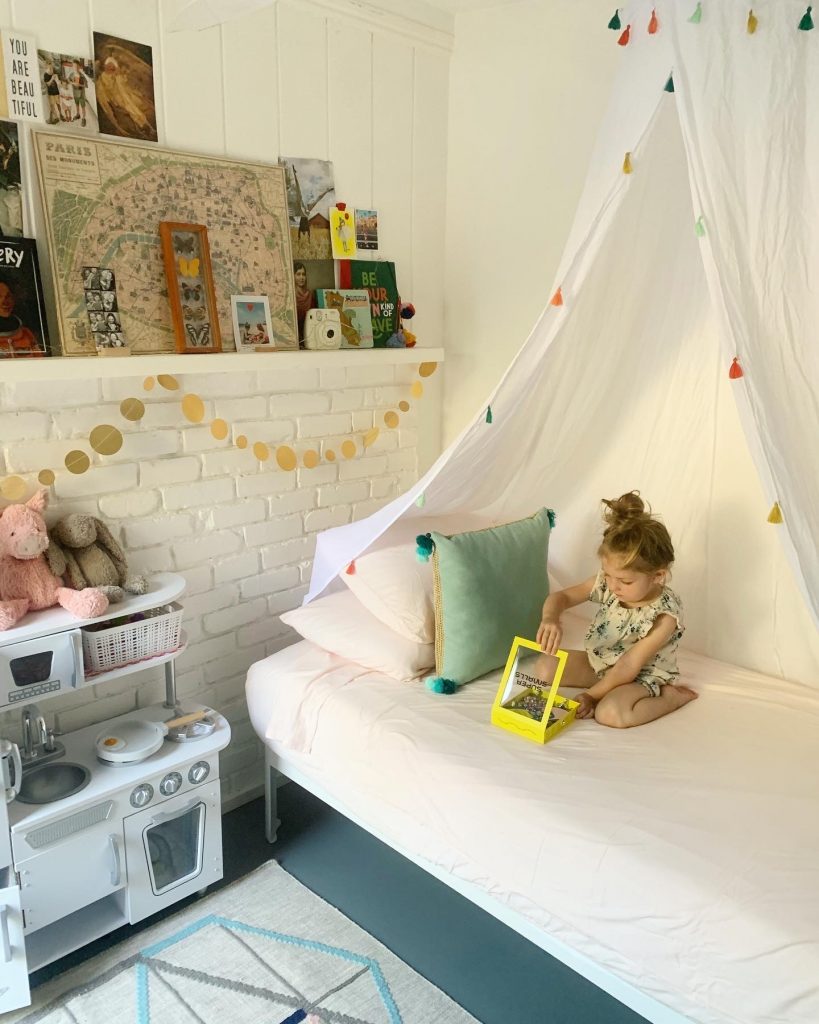 We finished off the room with an Ikea rug from a long time ago, here's a similar one. This bed tent is from Target, I just saw that it's still in store, here's a similar one online. And we got her the same mattress we have, from Tuft and Needle, click here! She's so excited to have a room of her own, and we hope you enjoyed taking a peek. Let me know if you have any other questions for us. And hang in there!