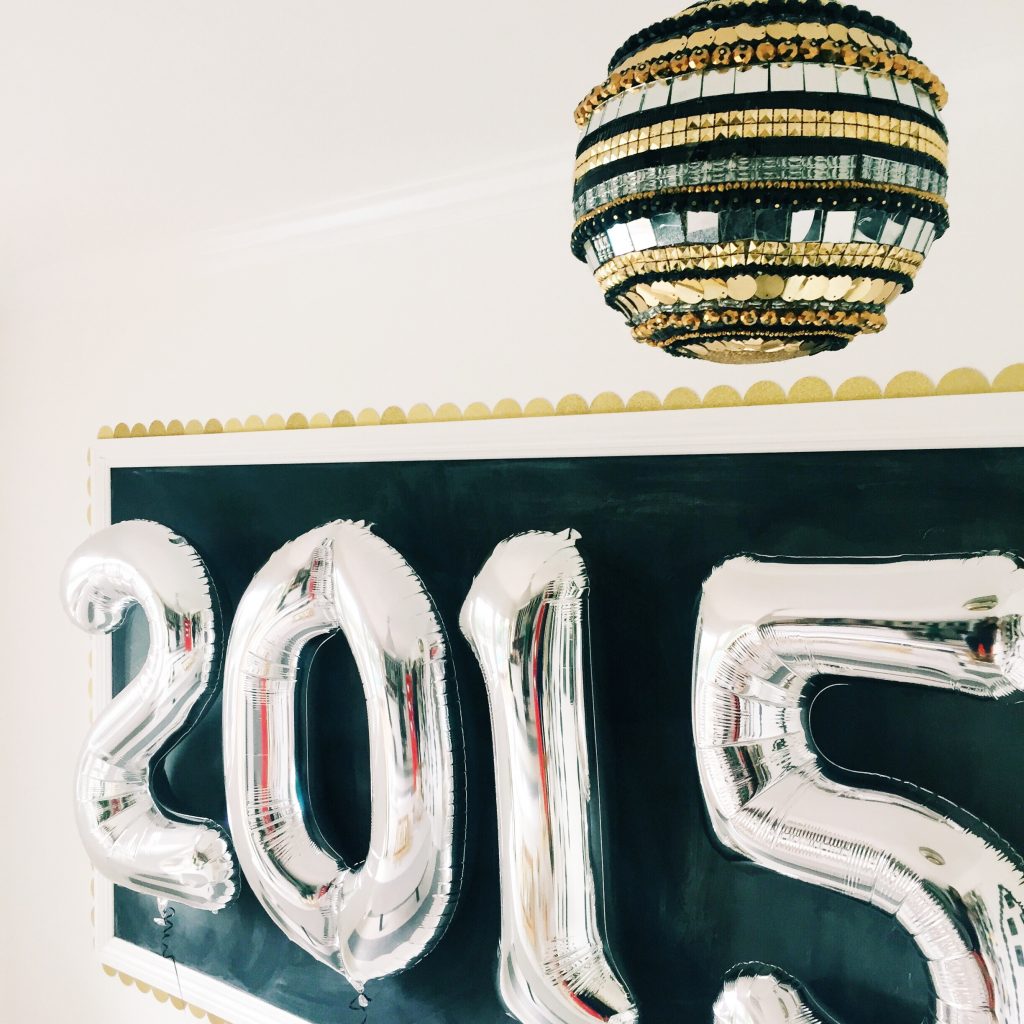 Friends are you ready for 2015?! Are you going to party hardy or stay in to watch the ball drop? Or if you've got little kids, or you're just too old and tired to party West coasters like us then you watch the East coast countdown and call it a night and your tucked into bed no later than 9:30 pm. Either way we wanted to share with you a few ways to give your home a bit of festive flair to ring in the new year! This could work for a party or just some holiday decor to trade for Christmas. Out with the old and in with the new!
Summer and I aren't necessarily the party throwin' experts, I mean we have thrown a few solid parties in our day, but we know what we like, and it should be no surprise that what we like is gold and glitter. Always. Also, black and white, forever. Also, polka dots, stripes and fancy balloons, eternally. Predictable? Maybe! But totally Awesome and festive? We think so 😉
Any who, you may have checked out our super fancy glam disco ball tutorial, but if you haven't had a chance to see our video that we created on The Design Network, then you should hurry on over before the clock strikes midnight in just a few short days! Here are a few photos to give you a taste! We wish you a very happy new year filled with good things. You have brought such great things our way this year and we are grateful for you and look forward to sharing more ideas, laughs, videos and posts with you!! Cheers to a wonderful 2015! WATCH IT HERE!
PS- Shout out to Everly Clothing for Summer's sparkly dress and my striped crop top!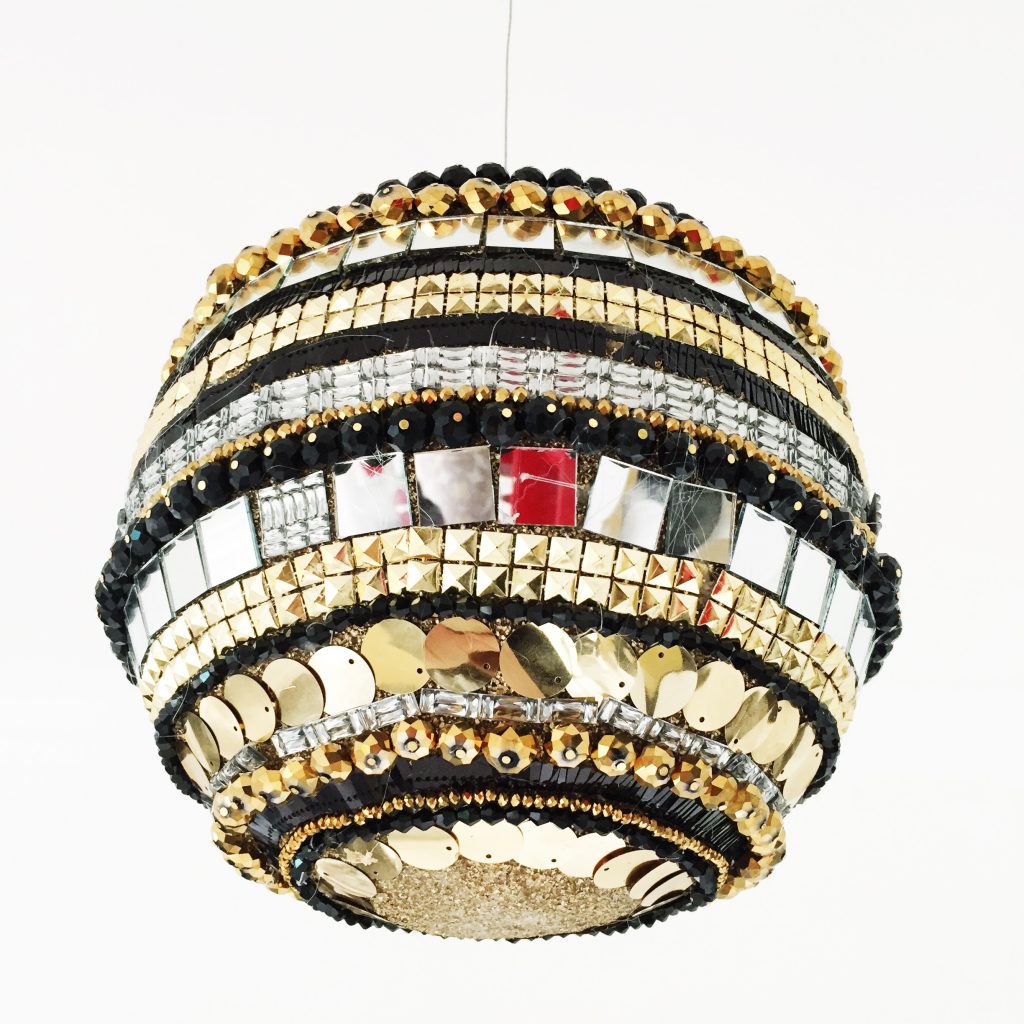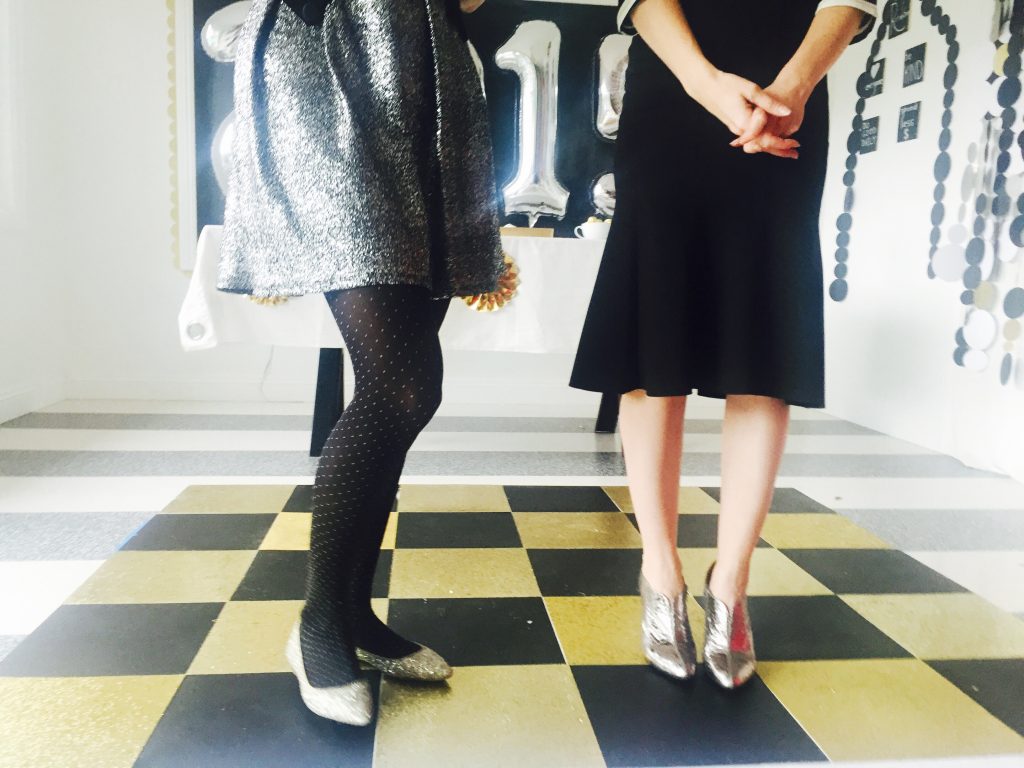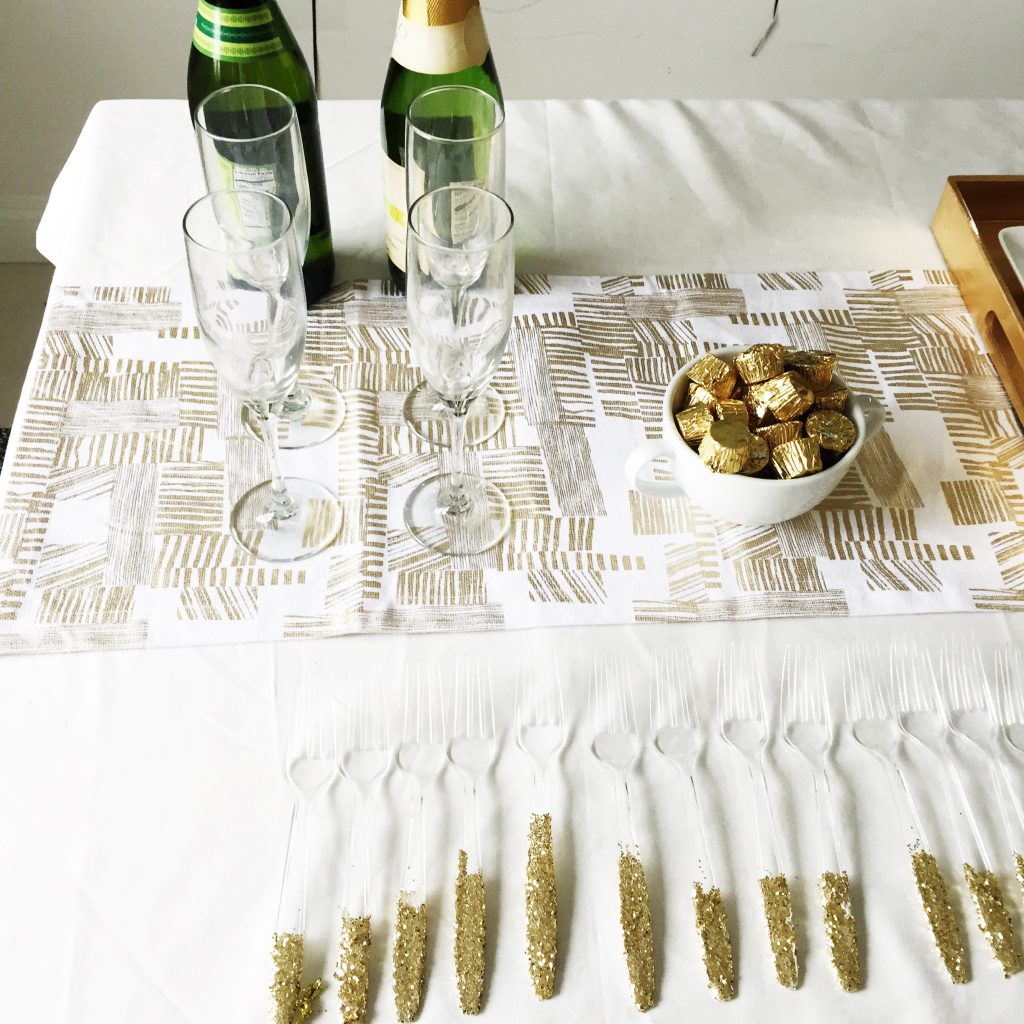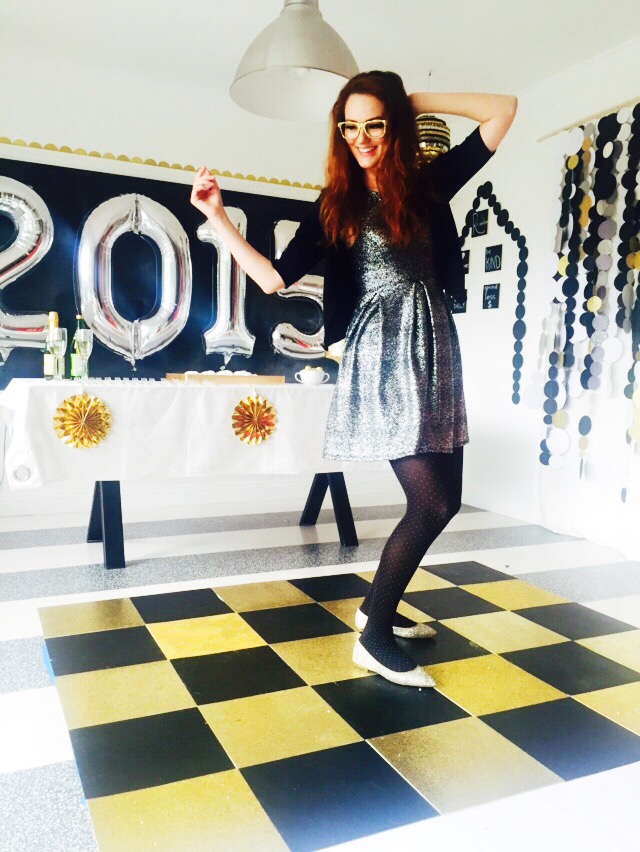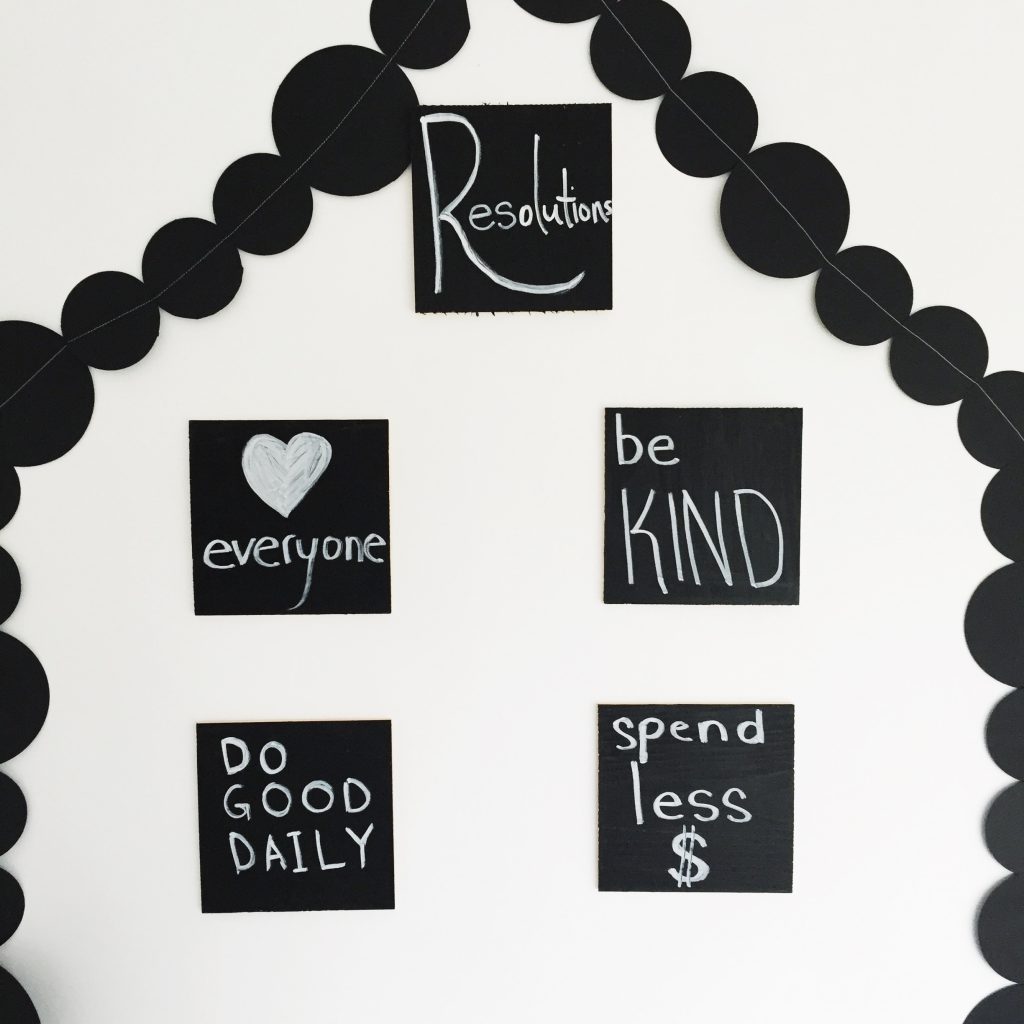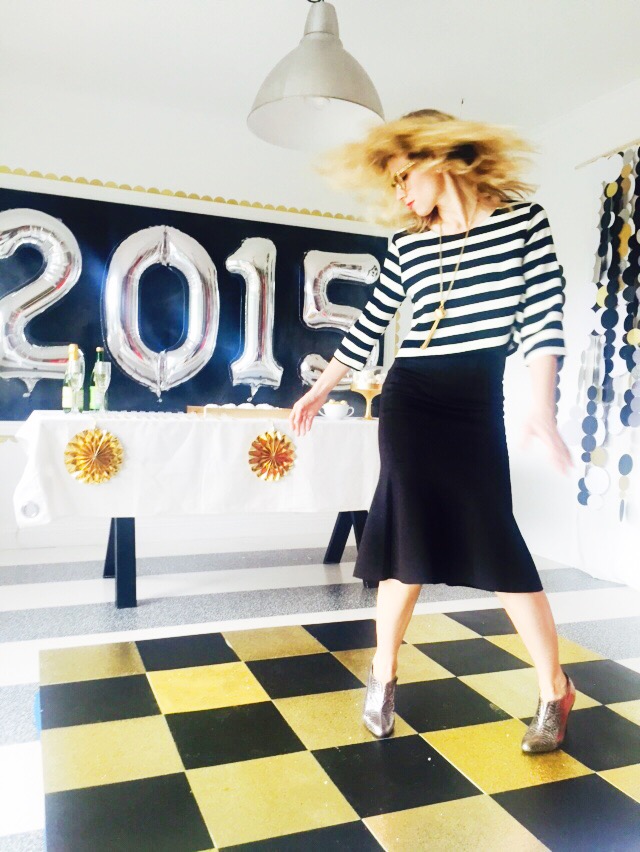 Love,
😎 Brooke & Summer
PPS Before New Year's Eve, watch our video on dance tips!!!