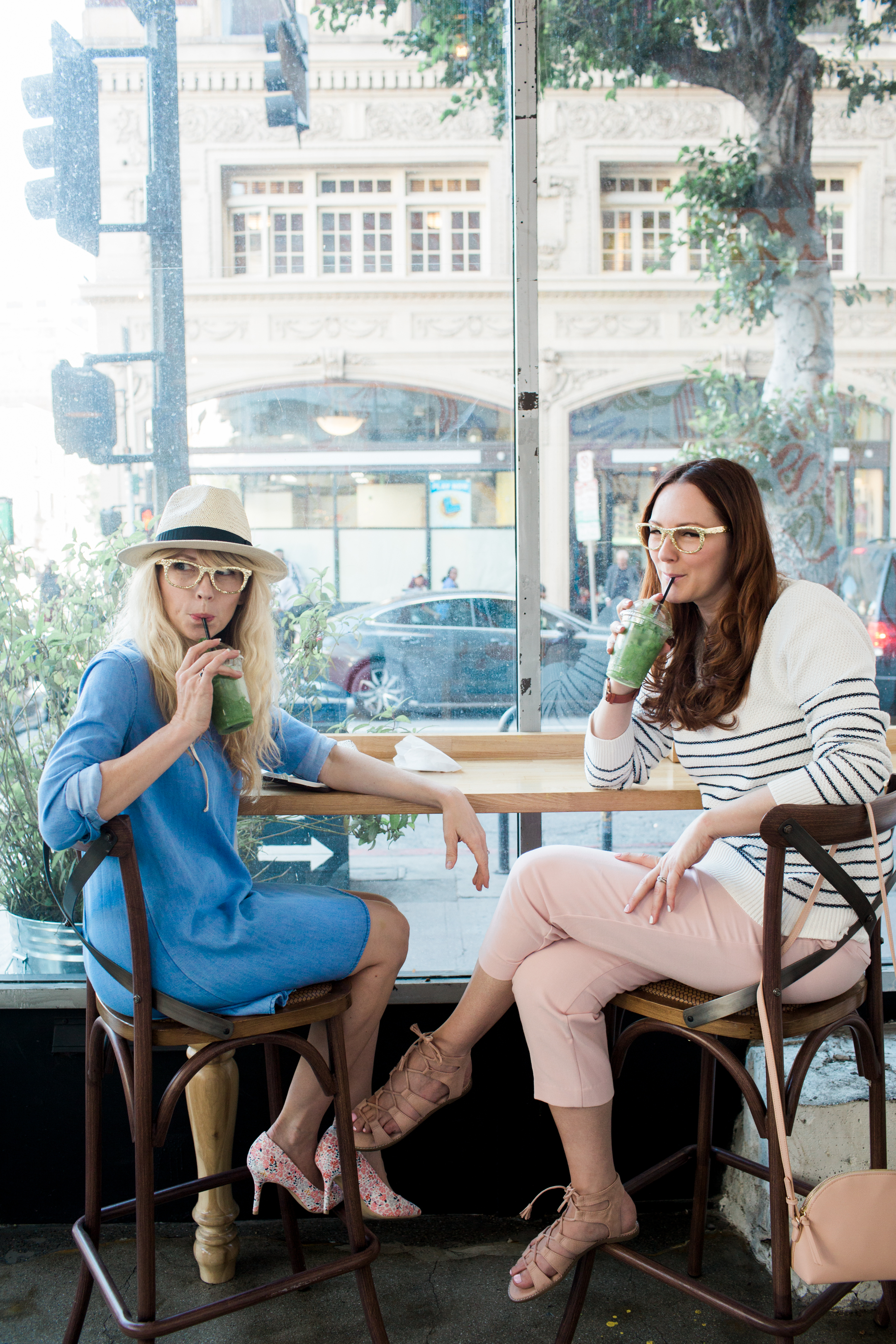 We were so excited when Old Navy came to us and asked us to collaborate with them. We love their fun, "Hi-Fashion" take on clothes, and we knew you'd love to see what's new! This month we're taking the nautical trend and making it our own. We started with a little girl's brunch out. We kept the blues, but instead of, say red, we went for pink! The stripes in Summer's sweater, the rope detail on Brooke's dress, and the straw hat, are all ready for the yacht, but the pale pink pants, sandals, and floral heels, soften the looks and make it more wearable. "I found this striped sweater while looking for something for Kerry in the men's section. And I knew I had to have it!" Summer explains. "As long as it fits, and I feel good, I don't care what department it came from." Brooke picked this blue dress because of it's versatility. "I can wear it with heels and go to brunch, or with sandals and head to the beach."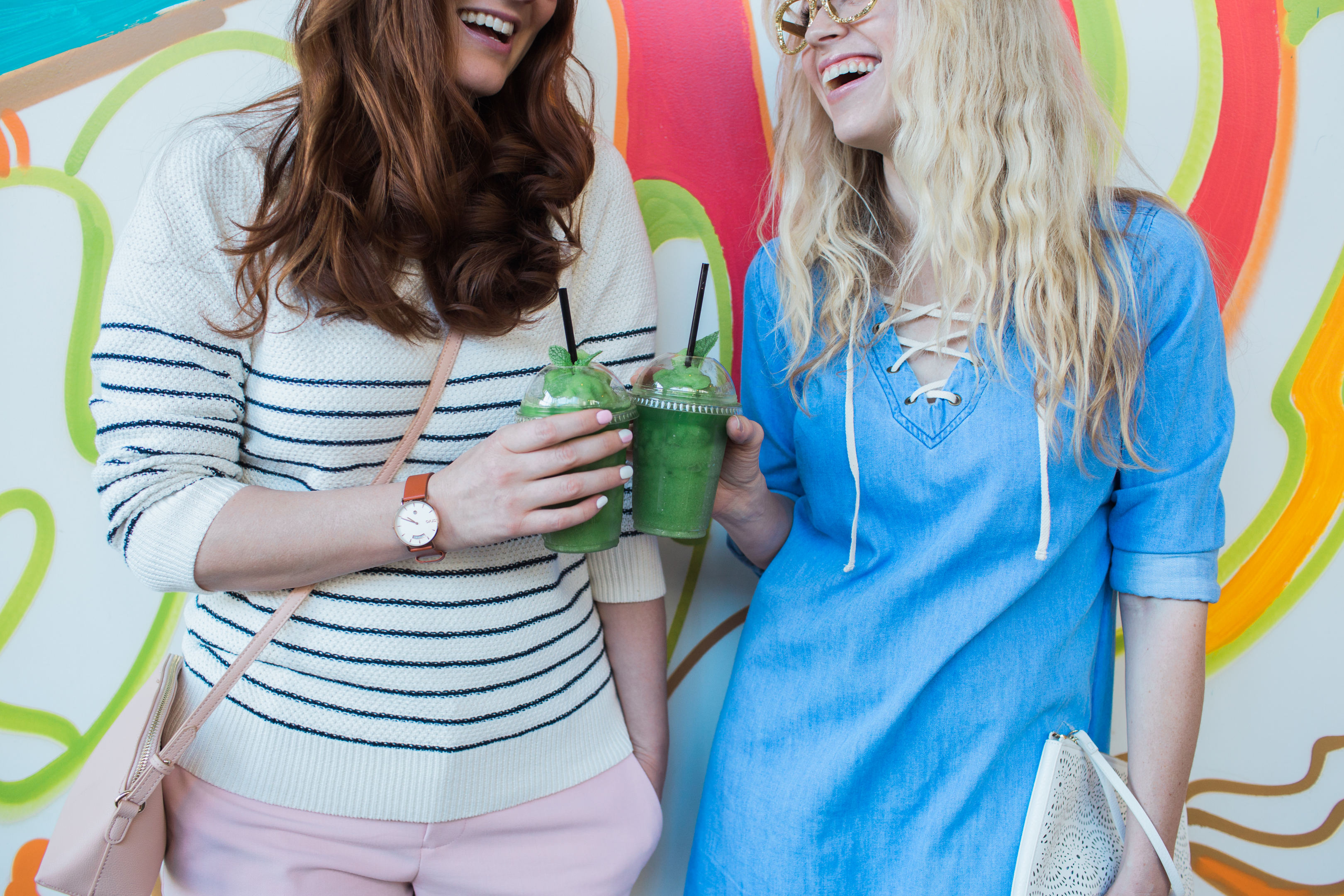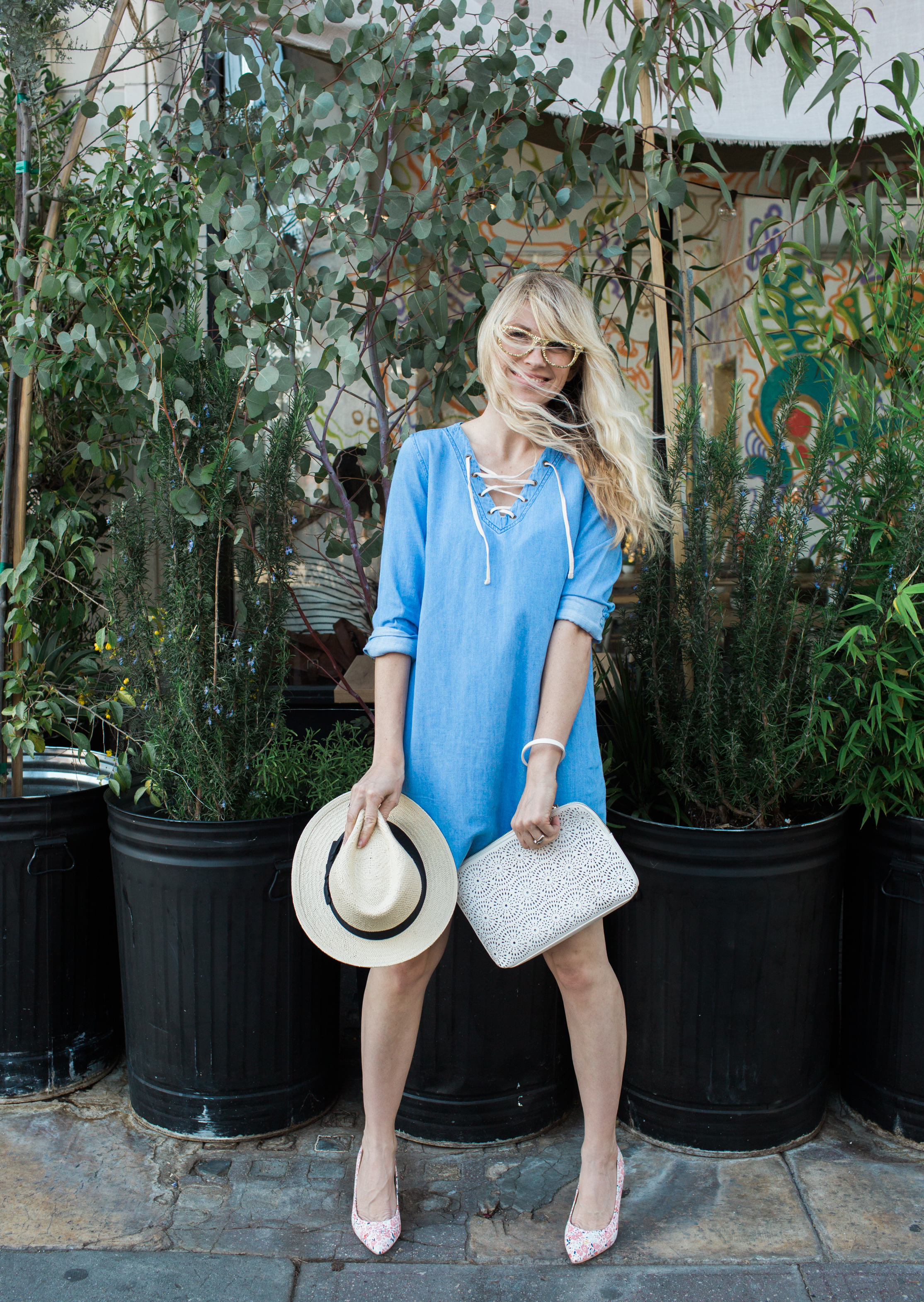 Brooke's Outfit: similar Blue Dress (in store), Floral Heels, White Clutch
Summer's Outfit: Pink Pants, Striped Sweater from the men's section, Pink Sandals, Pink Bag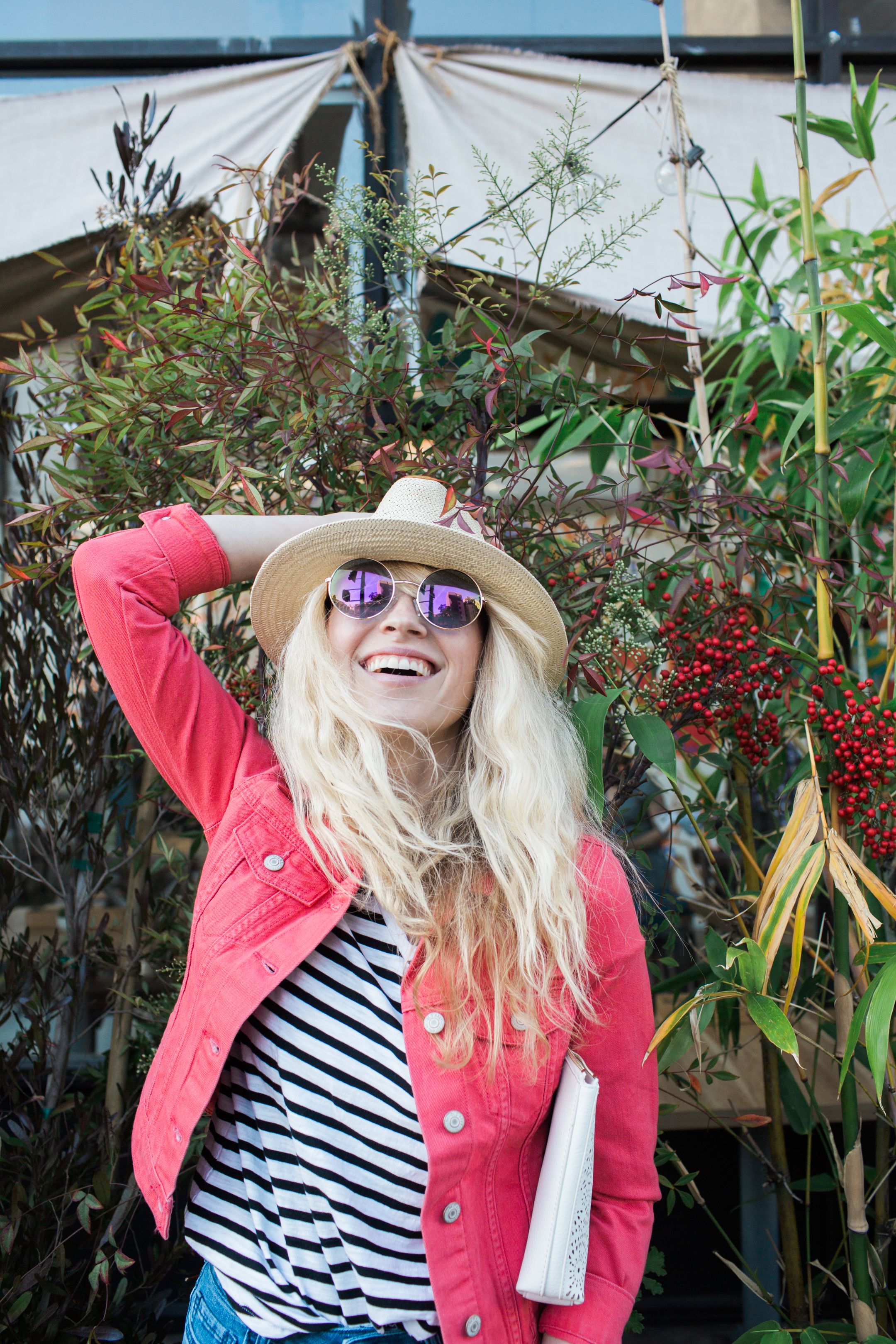 The classic stripe tee is one of our all-time favorite fashion pieces! You throw it on and instantly feel the effortless cool of a fashion icon. Audrey and Brigitte would approve! Add a colorful denim jacket for extra flair. Brooke's Outfit: Striped Tee, Red Denim Jacket, Cropped Jeans, Hat, Sunglasses, Block Heel Sandal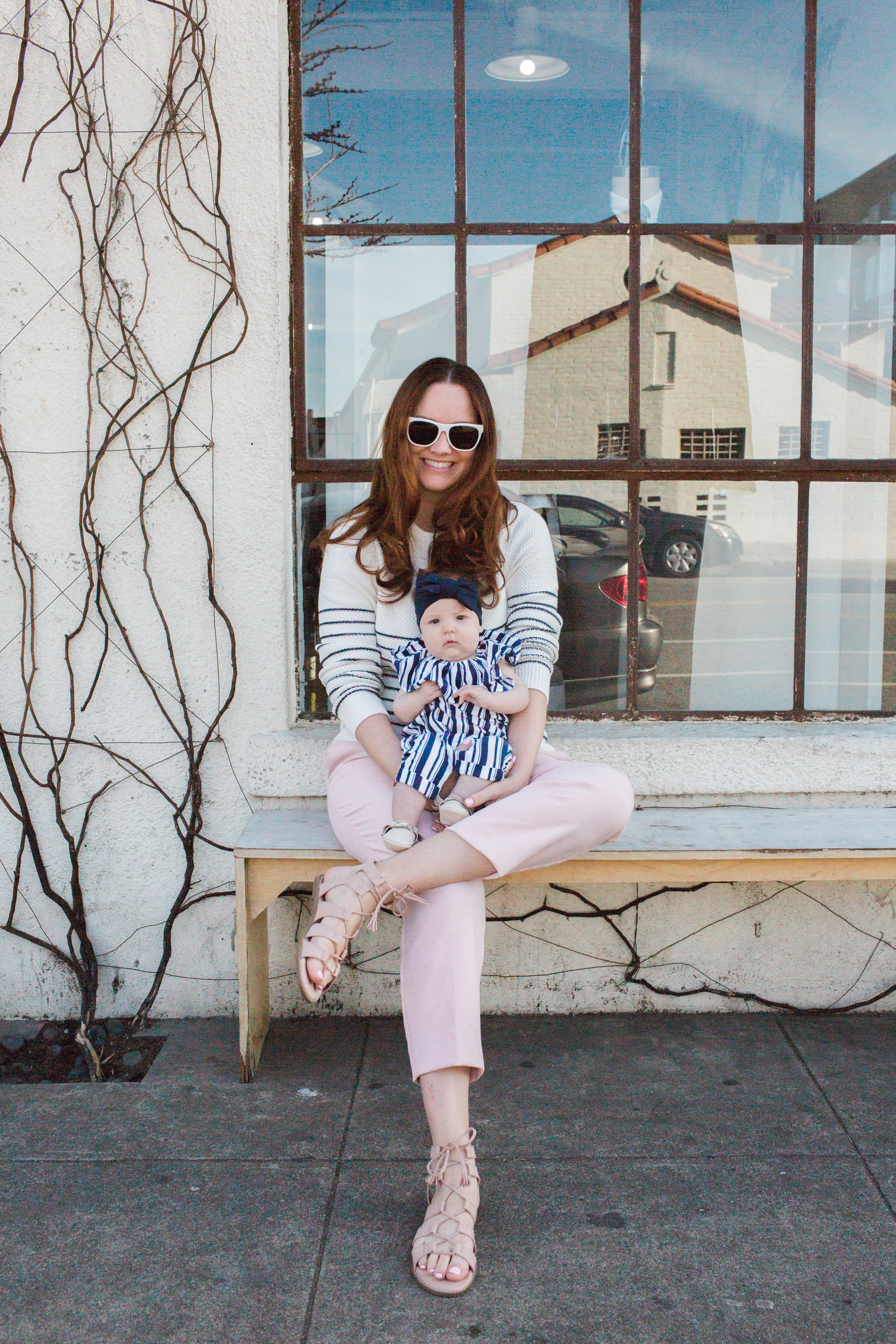 Stripes are perfect for matching with your mini-me too! (similar to Nova's outfit) And let's be honest, stripes are good for every member of the family!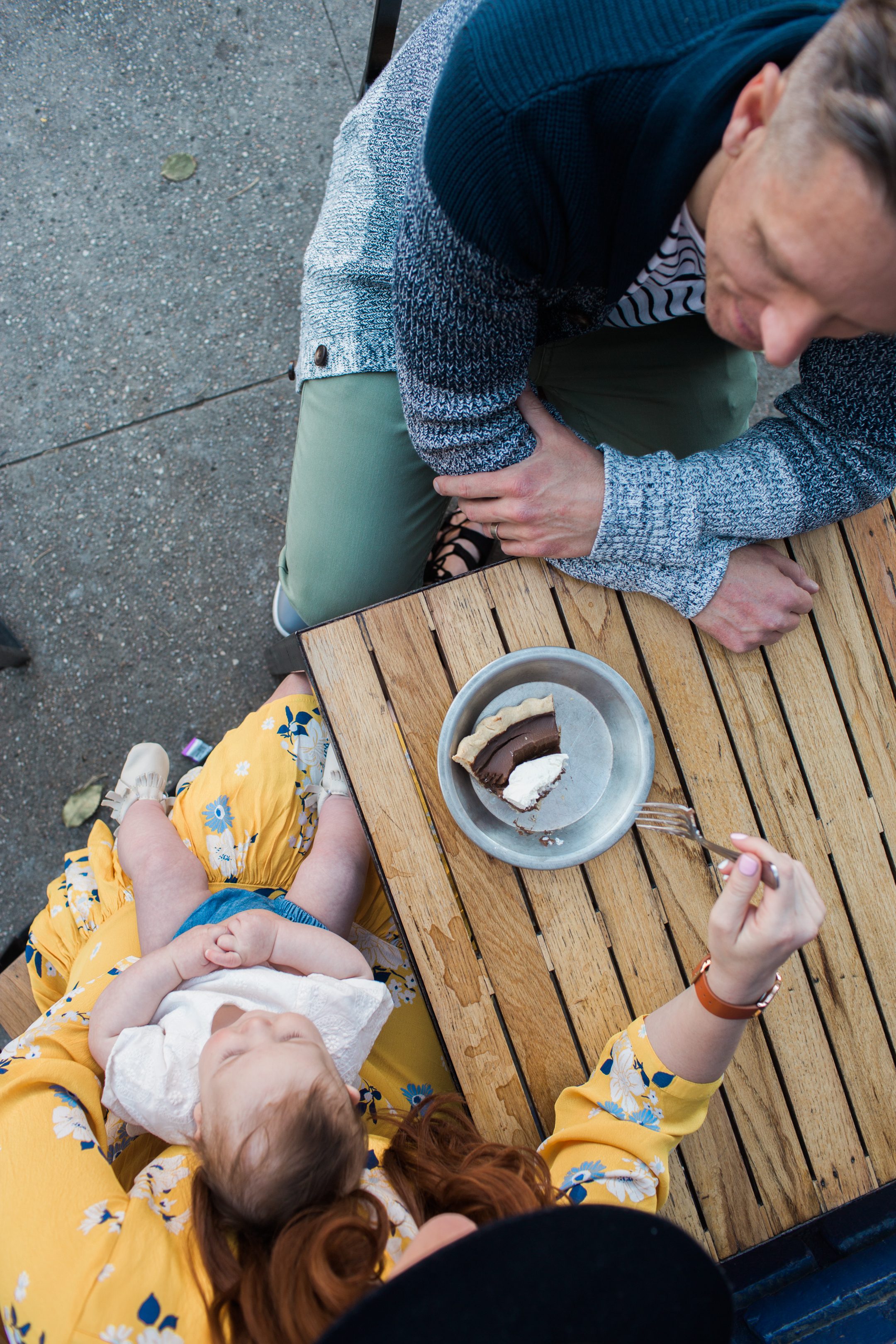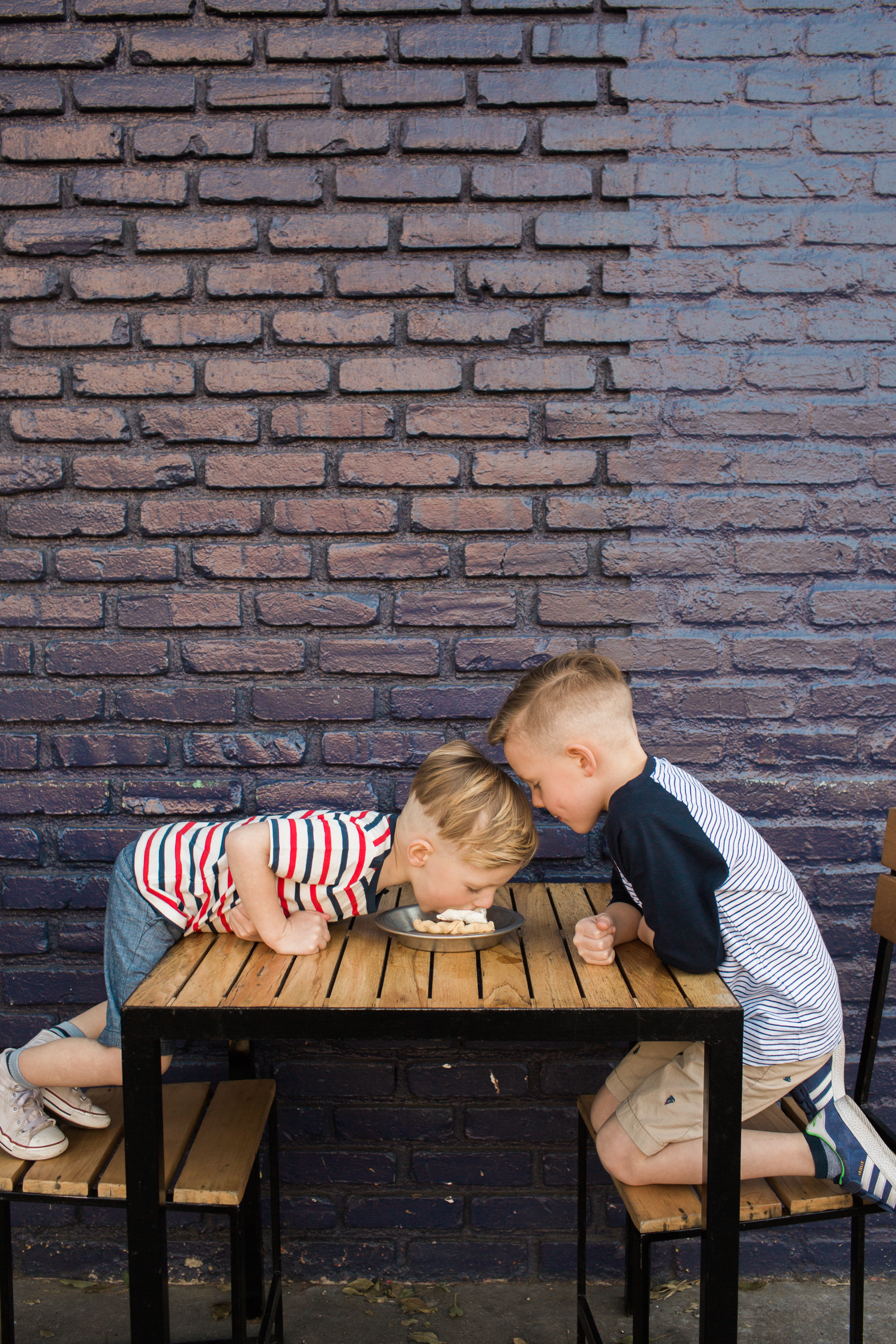 Summer's Dress and Sandals, Kerry's pants, similar shirt, and sweater, Rockwell's shirt and shorts, Phoenix's shirt and shorts, and something similar to Nova's jumper.

We hope she liked her outfit as much as she liked her first taste of pie!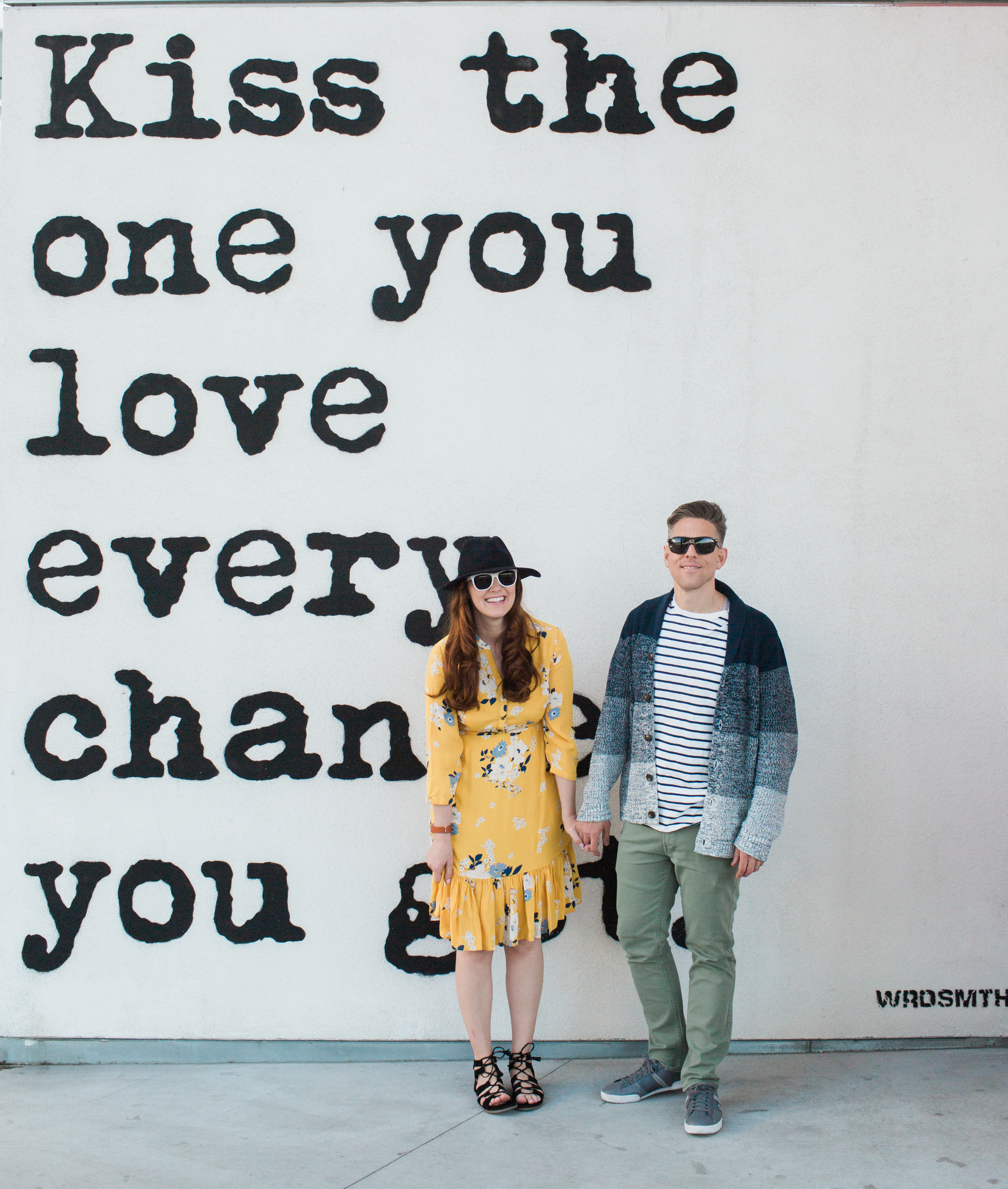 I love how Kerry's outfit turned out. His colored jeans, stripes, and blue ombre sweater is a great nautical look, without being too on the nose. Not that he needs any help, but he looks so handsome I do want to kiss him every chance I get! Thanks to Old Navy for sponsoring this post, and letting us have so much fun with the nautical trend! #sponsored by #oldnavy #sayhi