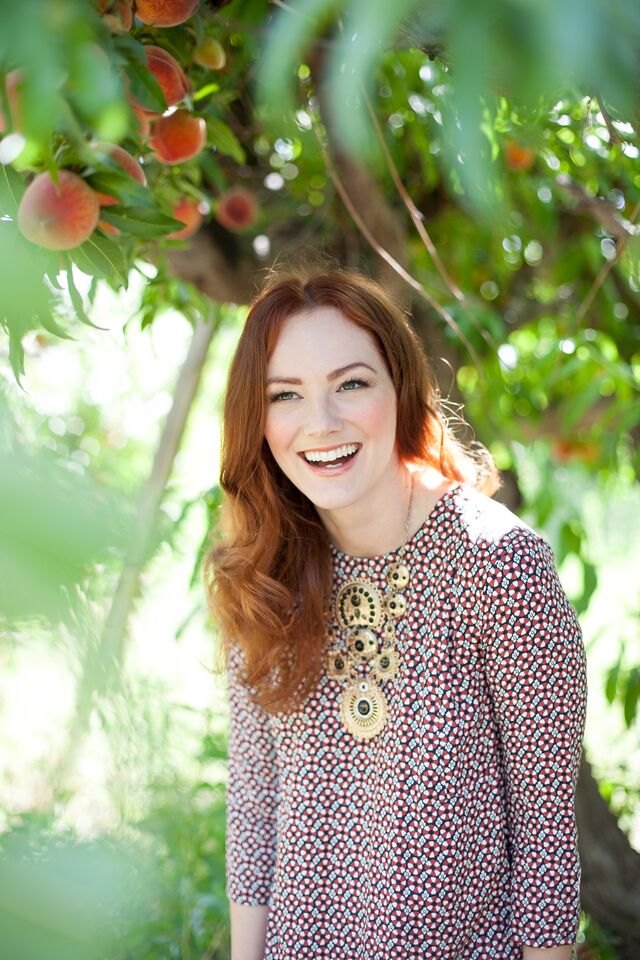 I had mixed emotions about saying goodbye to Arizona. It's been a good few years being based in the small town of Gilbert, which is in the east valley of Phoenix. We've met some good people, worked with local creatives, and enjoyed calling this half suburbia, half farmland home. Because of our family in the area, we know we'll be back to visit a lot, but it won't be quite the same. The way Arizona is set up, it can be hard to discover the best places. As an homage to this part of the desert, we thought we would put together a list of our favorite places.
We've never gone to their festivals, but I hear they're a lot of fun. We prefer to go on off days to pick whatever's in season: peaches, lavender, pumpkins, even artichokes! The boys love to get on the little train, run through the sunflowers, ride the ponies, and see the other farm animals. It's a great little adventure for the family.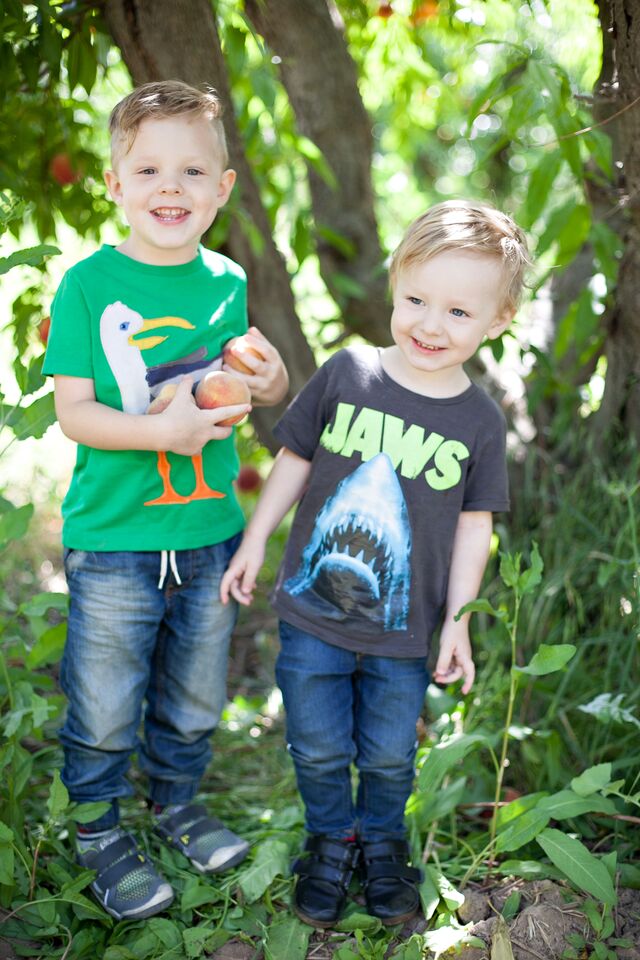 My two favorite places to eat in Gilbert, AZ are Postinos East (they have a few locations, that are equally as yummy) and Liberty Market. At Postinos, all I get is the Bruschetta, everyday, all day long. It's so good, its life changing. You can pick any four varieties for your board, my favorites are brie and apples with fig spread, warm artichoke, smoked salmon with pesto, tomato jam and fresh sheets milk cheese, burrata bacon arugula tomato, and salami with pesto. Who am I kidding? Everything's really great here.
Liberty is known for it's locally focused fresh salads and sandwiches, but also has wood-fired,  pizzas, and amazing specials. My go-to favorites are the Caprese Salad, made with their house balsamic and their seasonal soups. They're cauliflower and mushroom soups are to die for.
Both places have great ambiance, but in different ways . Liberty is converted from it's original corner grocery store, and still has details that are reminiscent of it's genesis. Postino's is a hip, wine cafe, with nice lines, and lively music.
Most big cities have museums like this. Great learning experiences, along with fun physical apparatuses, that stimulate the senses of our little ones. Phoenix's version is one of the best ones we've ever been to. My kids could play here for 6  hours, and never get bored.
There's a lot of great places to hike in Arizona. Our favorite to take the kids to was The Lost Dutchman. We like it because it was only about 30 minutes from our house, but feels like you're in the middle of nowhere. The hike itself is filled with amazing cacti, lizards, horse hooves, and we try to time it to walk down to a stunning sunset. It also has a gradual incline, which still gets your heart rate going, but doesn't have the steep drops like Camelback (which is highly recommended for a parents/older kids hike).
This little shop is situated in the adorable subdivision of Agritopia (which has a local produce, and a beehive). The Coffee Shop has great breakfast and lunch, and, in my opinion, the best cupcake in the state. I love their chocolate cookie dough cupcake, but everything I've tried has been exceptional.
Federal Pizza and Churn
Start at Federal Pizza, and have the margherita pizza, or if you're feeling adventurous, the casanova. So good, I'm trying not to drool on my computer. Then head over to Churn for dessert. They have remarkable ice cream, like toasted coconut, and cookies and mint, but I tend to keep it classic with a Madagascar vanilla milk shake with their house made chocolate sauce and as much whipped cream as they'll give me.
Let the battle of the waffle trucks begin. I'm usually not pro fighting, but this seems like a win/win, more waffles for everyone. They're both great, and they're both run by great people. if you don't feel like a waffle, you could always get a cookie!
Fresh produce, local honey, cold-pressed juice, hummus, Proof Bread (!!!), tamales, The Florette for fresh flowers, and more!
Hair-Do Salon
I started getting my hair done here, when my gal Kelsey (who cut my hair from her house) had twins, to round out their family with 5 kids! I was lucky to find Hair-Do, everyone who's cut and colored my hair has been great. Sending love to Suzanne, Chelsea Walden, Erika Salter, and Shelby Rae!!
If you're driving around the Arcadia area looking at all the adorable houses, you cannot leave without eating the lovely pasta of Italia! I always start with the crisp calamari. It's fresh, a modern take on the classic app. You can't go wrong with any of the main dishes, the salmon, the chicken, the cheese tortelloni, really all the pasta is amazing. They make it fresh, and you can tell. Oh, how I miss you Italia.
Chestnut is a casual restaurant, that is extremely family friendly. The decor and the food is very instagramable. I especially love to come for breakfast. The lemon ricotta waffles, smoked salmon toast, and the sandi are to die for!
Fashion Square Mall in Scottsdale
I guess I eat more than I shop in Arizona! But Fashion Square Mall has every big store that a gal could ask for: a huge H&M, Zara, Barneys, Kate Spade, Madewell, Free People, J.Crew, etc.
This is what my husband thinks hell will be like. Yes, there's a lot of people. Yes, fights have been known to break out. Yes, you have to spend a good chunk of time to mine through the products to find the diamonds. But, isn't that part of the fun? My husband would say "No!" but there's nothing like getting a designer bag, or amazing pair of shoes for a fraction of the cost.