Last year we put an instagram call out for interns, Priscilla responded and we are forever indebted to that little app. Today, Priscilla is a full-fledged part of the GWG team. In fact, she is one of the best things to happen to us! She is smart, creative, kind, a DIYer, a cake maker, a nurturer, a crafter, a good friend, and the third girl with glasses, who is right off camera! We are so happy to have her as part of our team and we don't know how we would do it without her. She is so talented and fabulous and I just can't say enough about her. Get to know our gal, Priscilla Chang!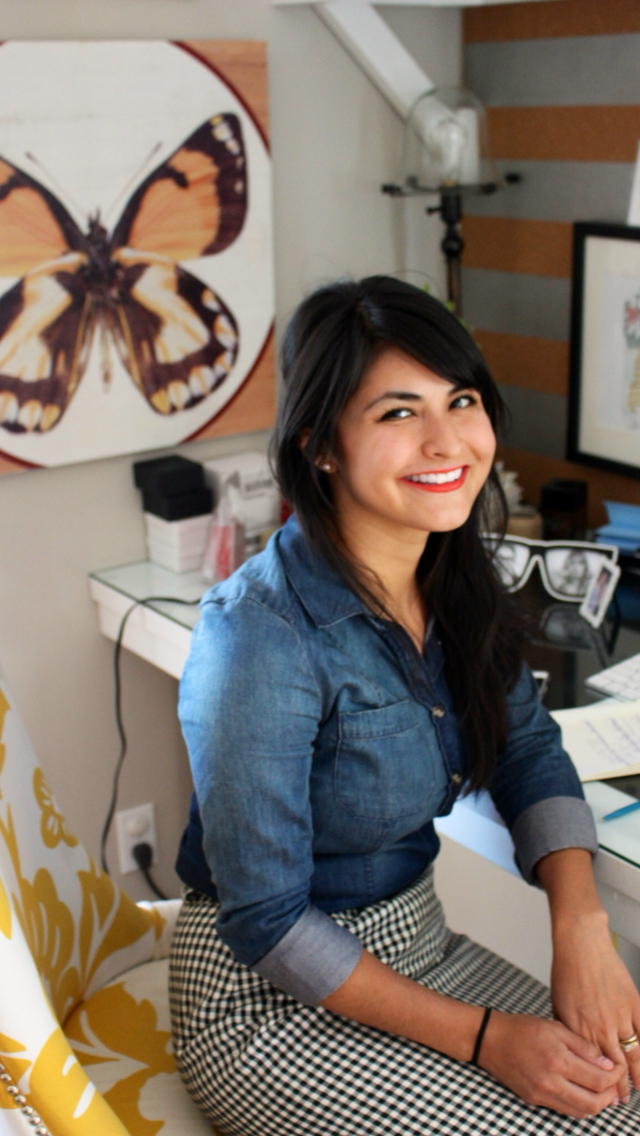 Occupation: Cake Baker/ Homemaker
What do you do for The GWG? A bit of everything! From managing production of
videos to social media. Whatever it is, it's always really fun!
Favorite Color: I love seafoam green
Favorite Font: I like simple fonts like Baskerville.
Where are you from? Los Angeles, California. Born & Raised.
What inspires you? So much!
Food inspires me! It started when I got my bachelors degree in Hospitality Management,
and a prerequisite was culinary arts. There, I was introduced to amazing food!
Fashion. I just love how cute styled clothes can make me make feel amazing instantly. I
just love that!
Interior design. This love for it came to me more as an adult. Good patterns, amazing
colors, and nice shapes just make my heart sing.
And Books! Good stories take me to a place that I cannot describe.
Dreams and Aspirations? Where do I begin? I would love to be a cake decorator.
Always wanted to be a fashion designer. Constantly hoping to be a good wife. Dreaming
of someday being a mother, and getting closer to being a world traveler. I'm not sure if
what I want to be exists, just got to make it happen, I suppose!
Favorite Place? As cheesy as this may seem, wherever my family is.
Oh, and Disneyland is pretty fun too.
Favorite Book? The Razor's Edge by Sommerset Maugham.
Music you love? I love it all, but Jazz is truly a love of mine. Harry Connick Jr.,
Madeleine Peyroux, Frank Sinatra, Billie Holiday are a few of my favs. I also like country,
oldies, and anything Motown inspired.
Do you have a blog? Yes! It's called Changs & Changes.
What do you write about? I mostly share my DIY house projects since my husband &
I bought a house last year that needed some TLC. I like documenting the house projects,
and seeing how they have progressed. I also write about fashion, my personal life at
times, and the many cake projects I come across.