One of my biggest fears (pre-kids) was that my house would turn into a toy store explosion. I didn't want to have that house with junky toys everywhere and no signs that actual adults inhabit the area. I have loosened up a little bit, letting my husband spoil Rockwell with every single ball known to sports (basket, base, tennis, soccer, foot, etc). But even with the practical need to have toys accessible, I have tried my best to keep things, well, stylish. This video shares our favorite kids' stuff that is visually appealing and storage solutions for the things that aren't. We hope you enjoy.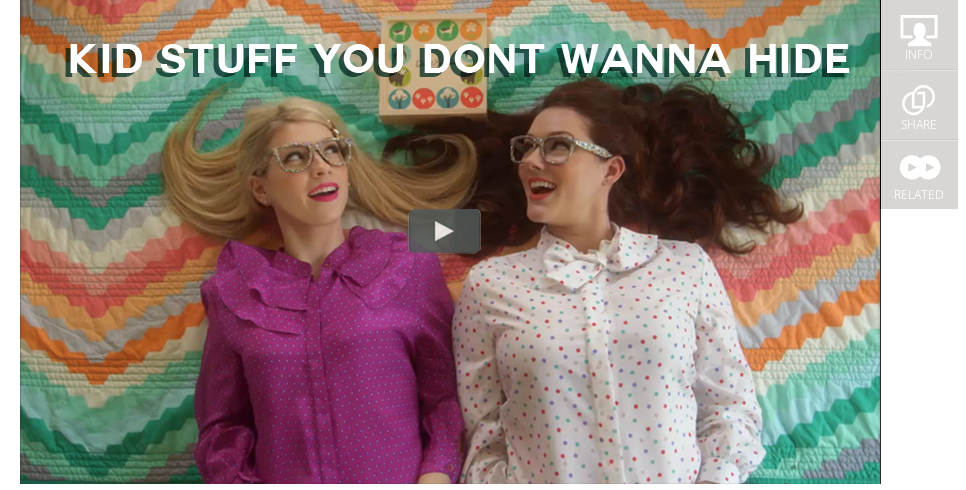 Get on instagram and share your favorite kid thing that you would never hide! #kidstuff
x
Summer
Product Roll Call:  HGTV Sherwin Williams Paint Colors and Wallpaper, Layla Grayce Orange Rug, Pottery Barn Bear, Blah Blah Stuffed Animals, Urban Wall Decals, Withings Baby Monitor, Layla Grayce Rocking Chair, London's Pajamas from Serena And Lily , Bando Pom Pom Accessories, Ikea High Chairs, Dwell Studio Wood Blocks, Layla Grayce Wood Puzzles, Layla Grayce Wood Toys, Sophie the Giraffe, Land of Nod Round Coffee Table, Serena And Lily White Baskets.