One of the best places to take a picture is across from the Disneyland ride, It's A Small World. The iconic light blue wall, with graphic white lines and curves make it photogenic. We've taken pictures there our last few trips to Disney.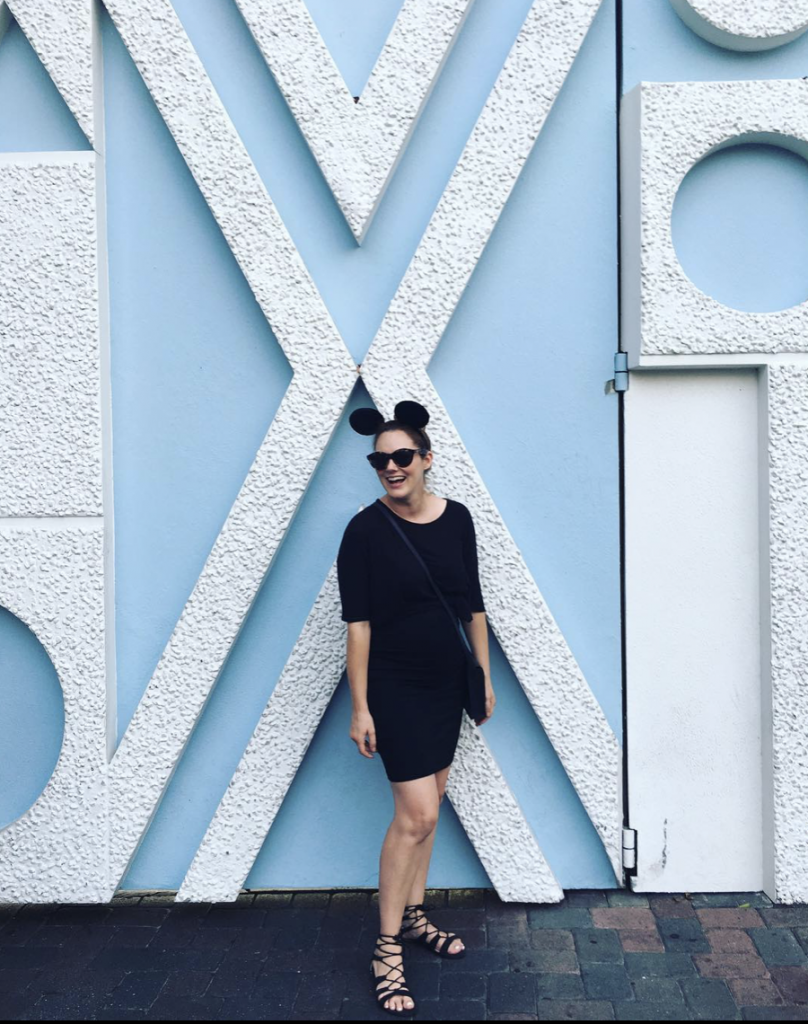 I'm pregnant with Nova in this shot. I decided to keep it chic with a black dress, black sandals and black Mickey Mouse ears. Here's a link for these simple black Mouse Ears.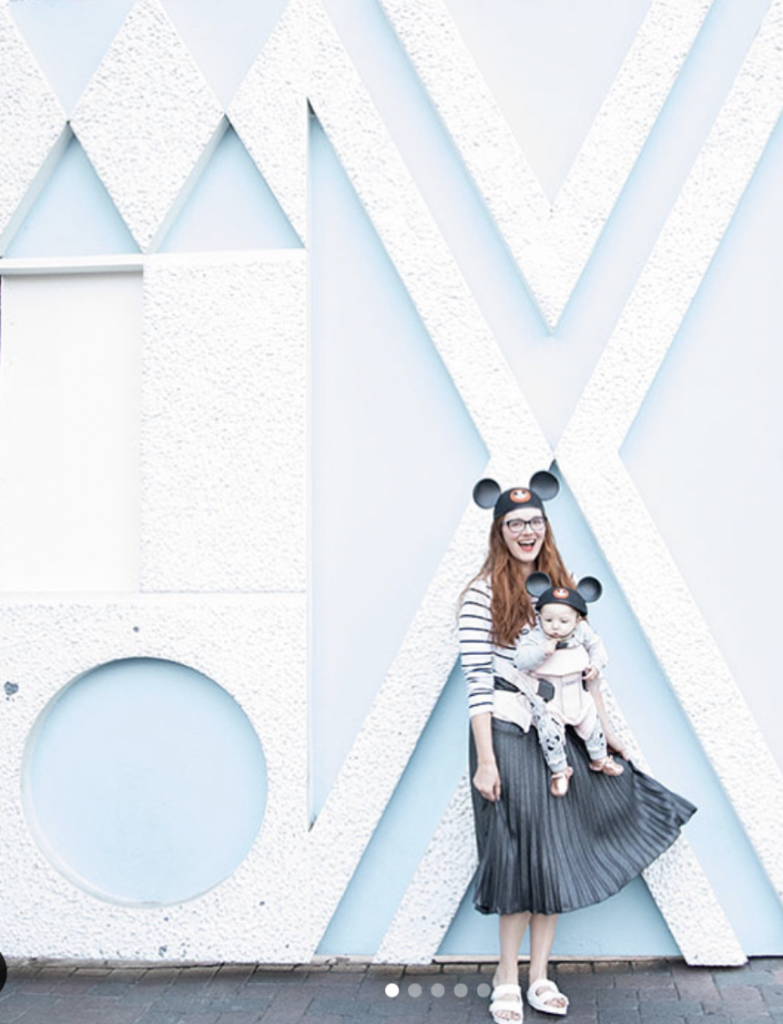 This may be Nova's first time in the park outside my belly. And this carrier made the trip easy. Ergo baby forever. Here's a similar one.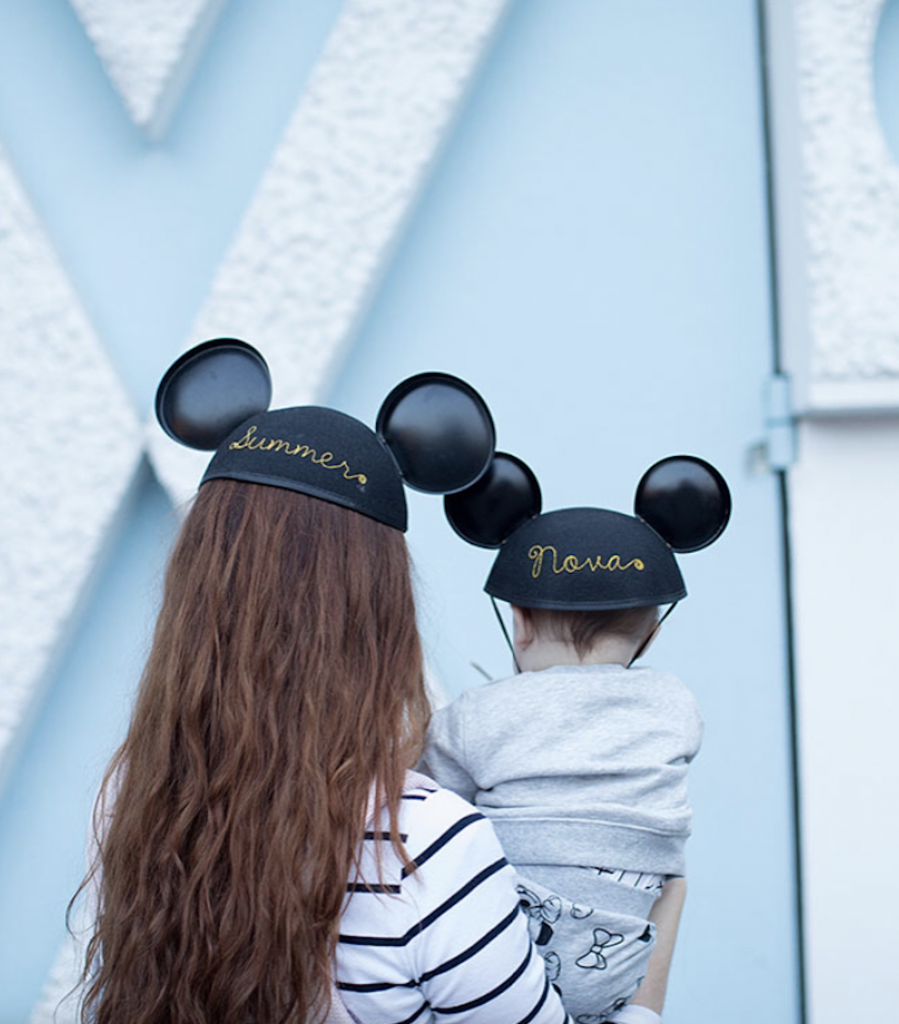 The classic black Disneyland hats have black ears, and can be embroidered in the park. I believe you have to buy it at the park to have it embroidered, but I'm not positive. Here they are if you want to get them before your trip.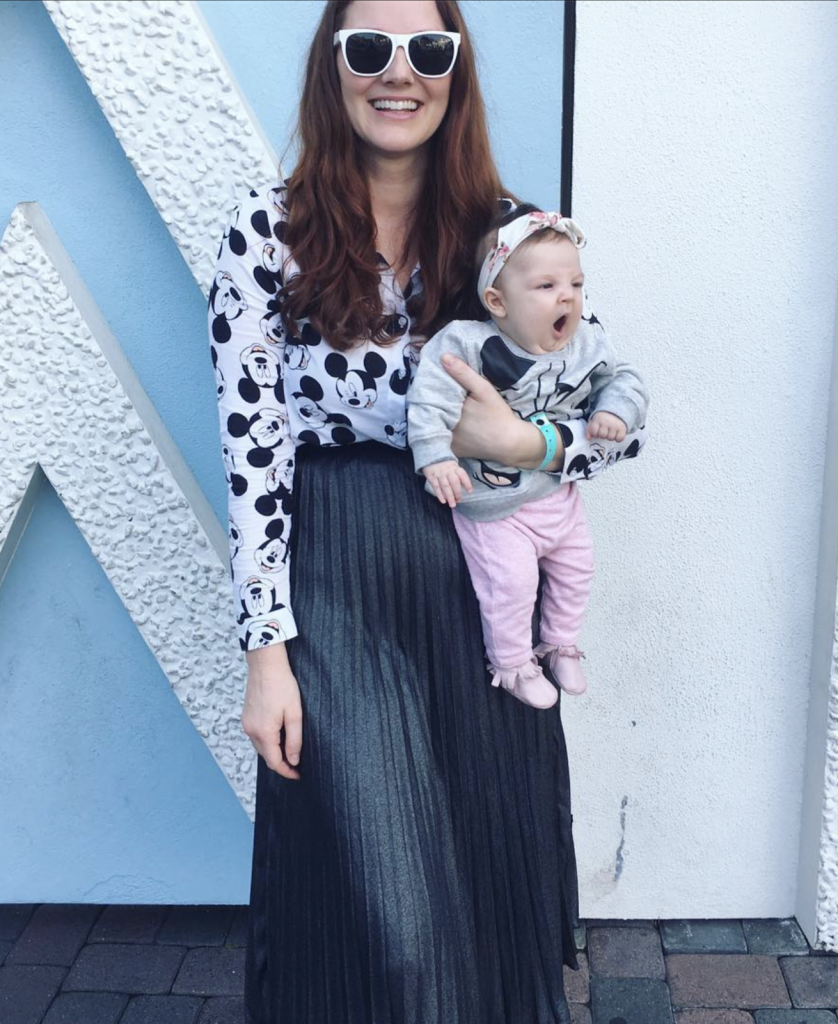 A few days or week later or before, I don't remember now, we took another little snap shot in our favorite spot to take pictures at Disneyland. Sorry! I don't have a link for this shirt. It was from H&M, years ago.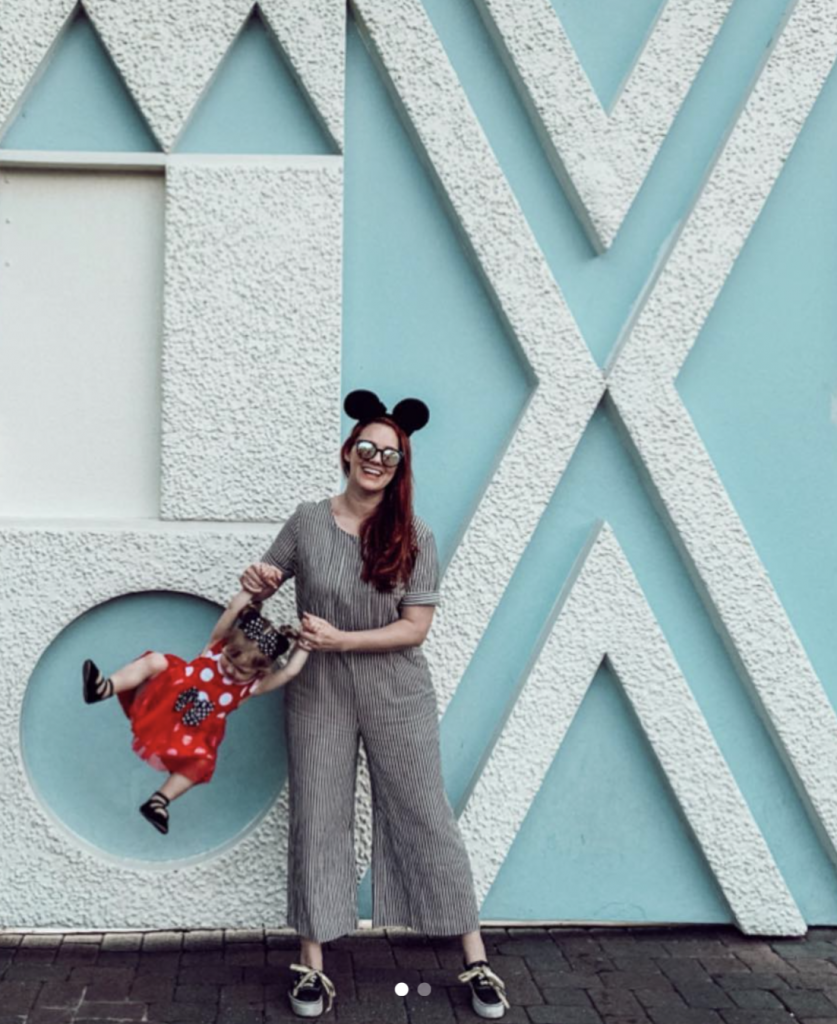 We took this picture in the same spot, across from It's a Small World, a year latter, and with a different filter. The exact toddler Disney Baby outfit isn't available, but here's a similar one.https://amzn.to/3ys63o7
I'll have to keep updated this blog post each time we go… Thanks for reading, and let me know if you have any Disneyland questions. x