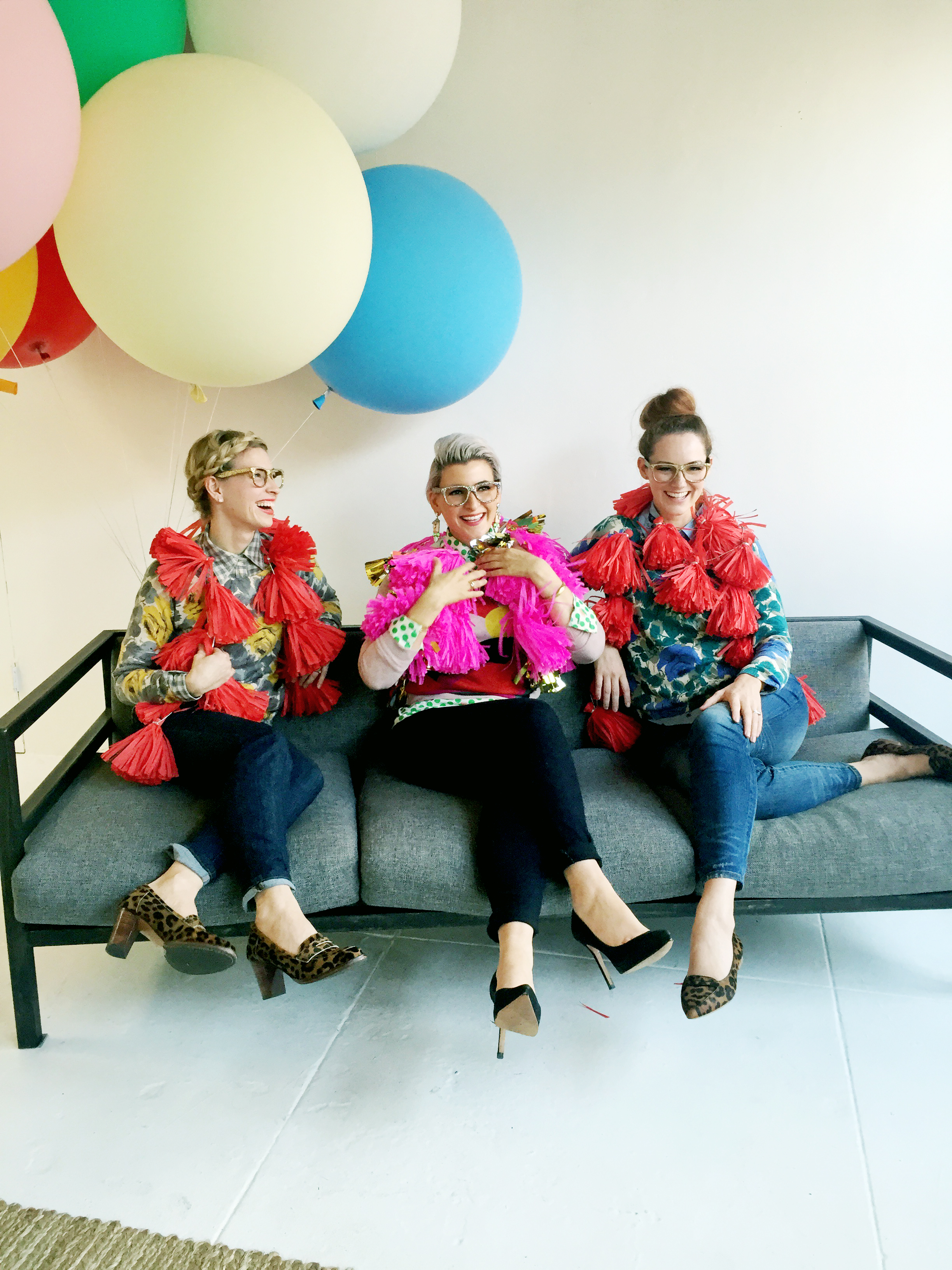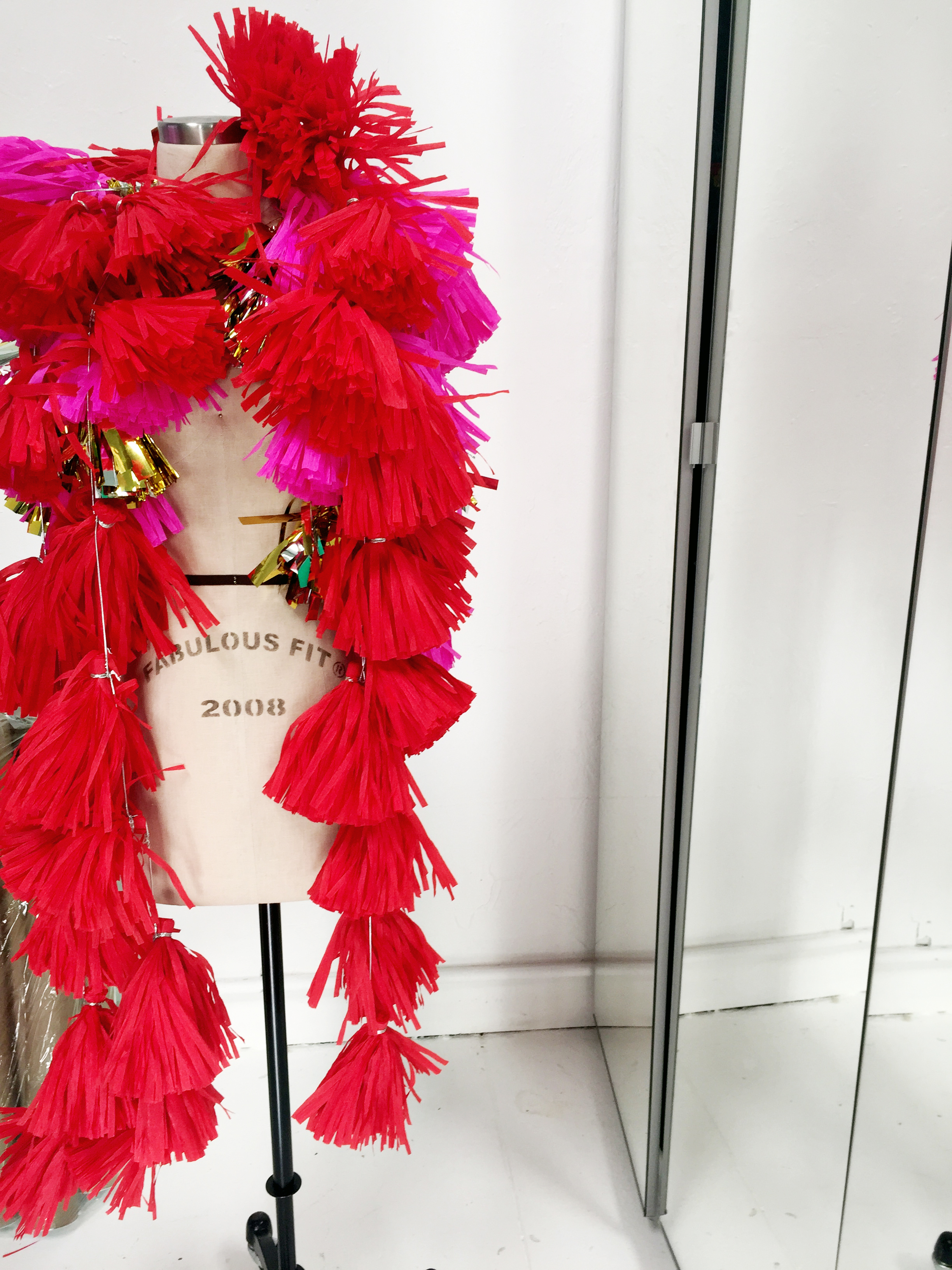 We are really excited to sit down with one of our favorite people ever. She makes the world a more interesting, fun and beautiful place. Her name is Jihan Zencirli and she is the creator of Geronimo Balloon, the company that brought back the balloon.
LA-based Jihan first launched Geronimo Balloons in 2011 after making a giant balloon for a friend's birthday (she quit her job at a children's education company to set up the business six months later). Her balloons are playful, beautiful, and busting with charm – much like their creator. Inspired, The Girls With Glasses travelled to her minimalist studio in Echo Park to talk childhood inspiration and staying creative in business.
What drew you to balloons?
The challenge of making something ordinary and unremarkable into something that is beautiful and considered to be art. For me, reinventing an old party standard to give it new life is my greatest achievement and exactly what I set out to do. I'm honoured that my clients use them for their weddings and celebrations and that they are delighted by the simple and whimsical beauty they bring to a space.
How long have you been creating them?
August 2010 was the first time I created a balloon! It was for my best friend's birthday dinner party at a restaurant in Seattle. I saw how delighted people were as I passed them on the street carrying the balloon and how special and loved my friend felt. I was content making them in my basement and it wasn't until I moved to LA in the spring of 2011 (six months after the first balloon) that photos of my balloons were featured on a popular blog, Oh Joy!. Overnight I received hundreds of orders which forced me to become serious.
Once the creative dream becomes a job, is it hard to keep the spark?
Yes. I began my business as a way for me to connect with people; to show my love and give attention. Immediately after I assigned a value to the first balloon I sold, it adjusted the strategy for me. It shifted my altruistic goals to become business goals. And while I enjoyed (and continue to enjoy) making beautiful things to delight my clients, the business requires more than a pretty product to survive. Hiring help and being open to new ideas is imperative. It's been a surprisingly scary-but-deeply rewarding learning experience.
What do you do to challenge your creativity?
I surround myself with friends and colleagues and lunch dates that are smarter, wiser, quicker and stronger than me. I am most challenged when I am humbled and forced to realise my foibles, challenges, shortcomings and weaknesses. When I am not challenged, I'm not inspired. And when I'm not inspired, my business suffers.
What inspires you?
People. Conversations. Seeing new things and feeling compelled to re-evaluate how I live, think and operate. I travel as much as I can. Being outside of my house and studio (conveniently located on the same street, four blocks apart) is imperative. Eating new food, subscribing to magazines unrelated to my field or interests. I'm inspired by new friends and connecting with old, researching bizarre topics, overcoming my aversion to working out… they all require me to stretch and adjust and work to be better.
What is the most important thing you've learned in your career?
There can always be new improvements and adjustments to make a product better suited for the world that day. And the next day it may change again.
What drives you crazy about other entrepreneurs?
There are millions of brilliant people who for some reason don't "make it" with their first or second or 15th idea. I'm convinced that it takes a bit of failure to refine a person or business idea to be ready for success. I have had several businesses in my life, most that I still believe are more amazing or compelling than Geronimo. But they all failed and that's OK. The world may not be ready for my other ideas yet. BUT! Balloons? Who could have guessed that they would be a hit!?
What's your biggest dream?
To buy the home my great-grandparents built in the Fifties. Bill and Ione were eccentric and whimsical people who designed their three-storey house to resemble a train caboose, painted it in their two favourite colours (red and green) and created a castle and pond. If you're having a hard time imagining it, let me assure you that it's a deliciously groovy, magical and quirky home. It's where our large extended family gathered for years of happy celebrations. After they both passed away, our family sold the home. I've been heartbroken but working toward purchasing it from the new owners ever since. Someday, that will be my caboose house!
We hope you've enjoyed getting to know our friend, Jihan. You can see more about her and her balloons over at her website geronimoballoons.com. And watch our video with our act of balloon gifting with Jihan here. Like our sweaters? You can buy them over at Boden Clothing.
x Brooke and Summer