A couple weeks ago we shared the fun news that we collaborated on a print with Lindsay over at Lindsay Letters.  And of course, it is a very fun glassy print, and wanted to make sure no one missed out on it! So today, we bring to you this print for all you glassy ladies out there who are proud to be a girl with glasses! It comes in black or hot pink lettering with our signature glittery gold glasses in glittery foil. We absolutely love what Lindsay did, and it very much represents the GWG vibe! For $35 you can have a "I am a Girl With Glasses" Print.S Buy it here!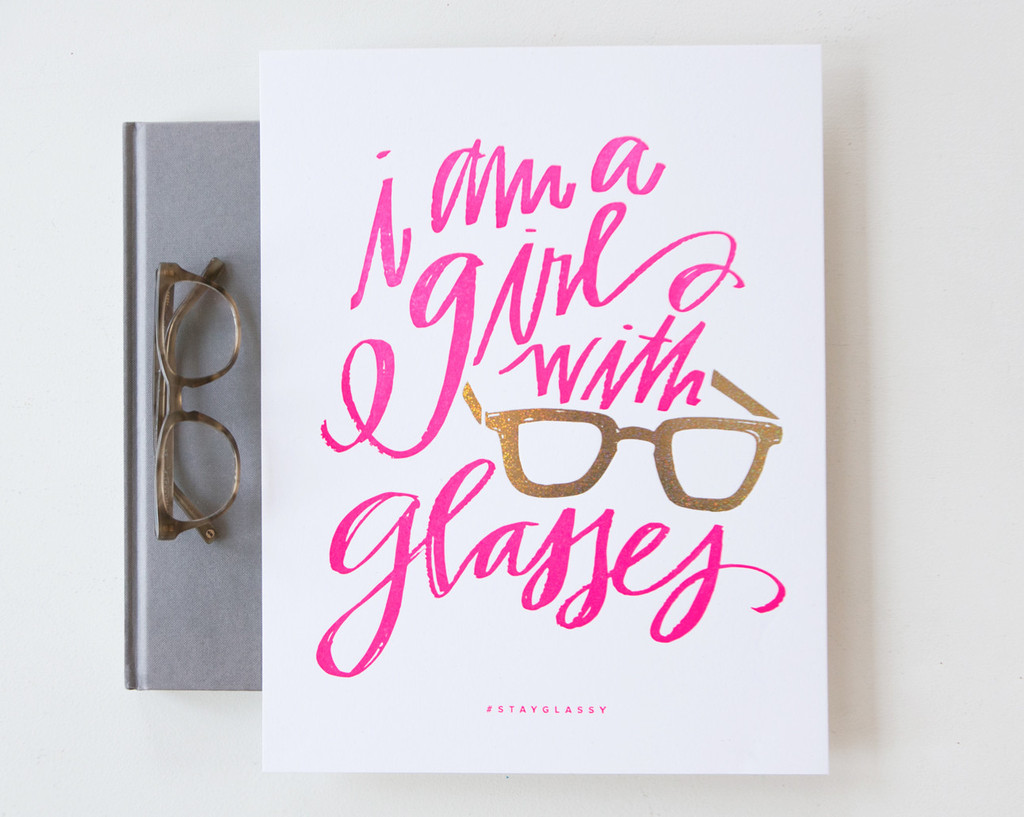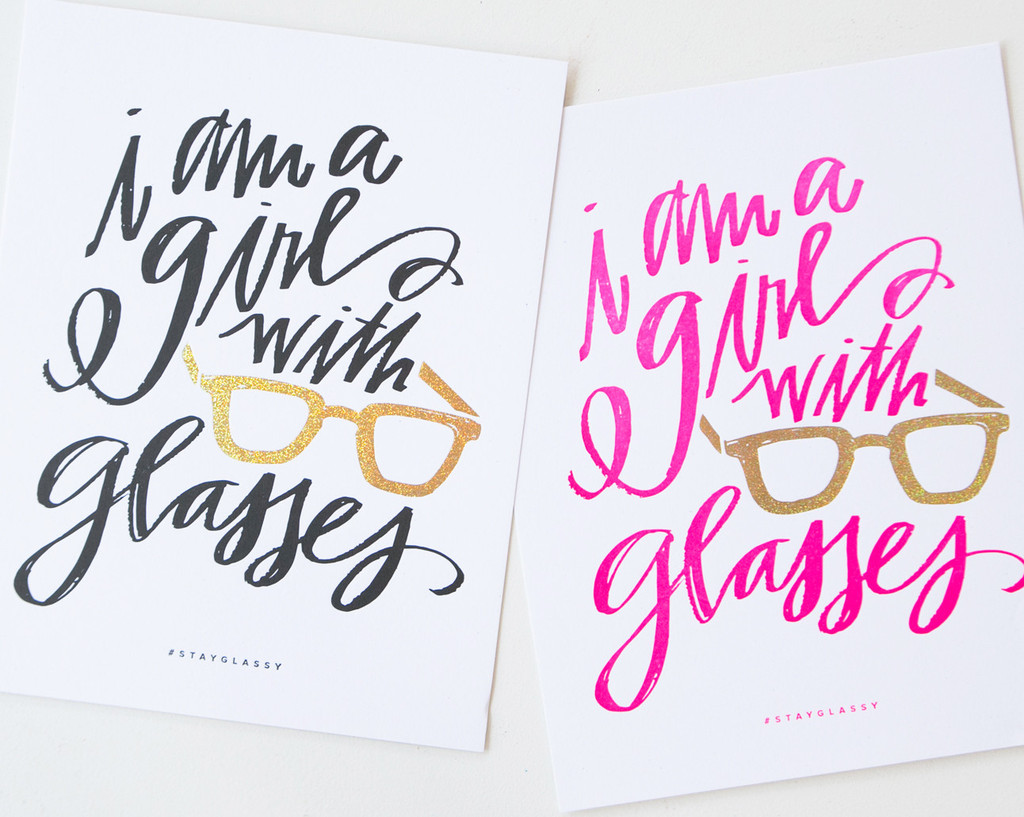 Via Lindsay Letters
Have a happy Friday!
And remember to #stayglassy!
X
The Girls With Glasses