Alex, of AVE Styles, invited me to be a part of her 31 Bits styling party. We had a blast over at Frances in Phoenix, trying on clothes, and playing dress up with the new fall 31 Bits pieces. You can check them out and buy them here. Below was the look I pulled together.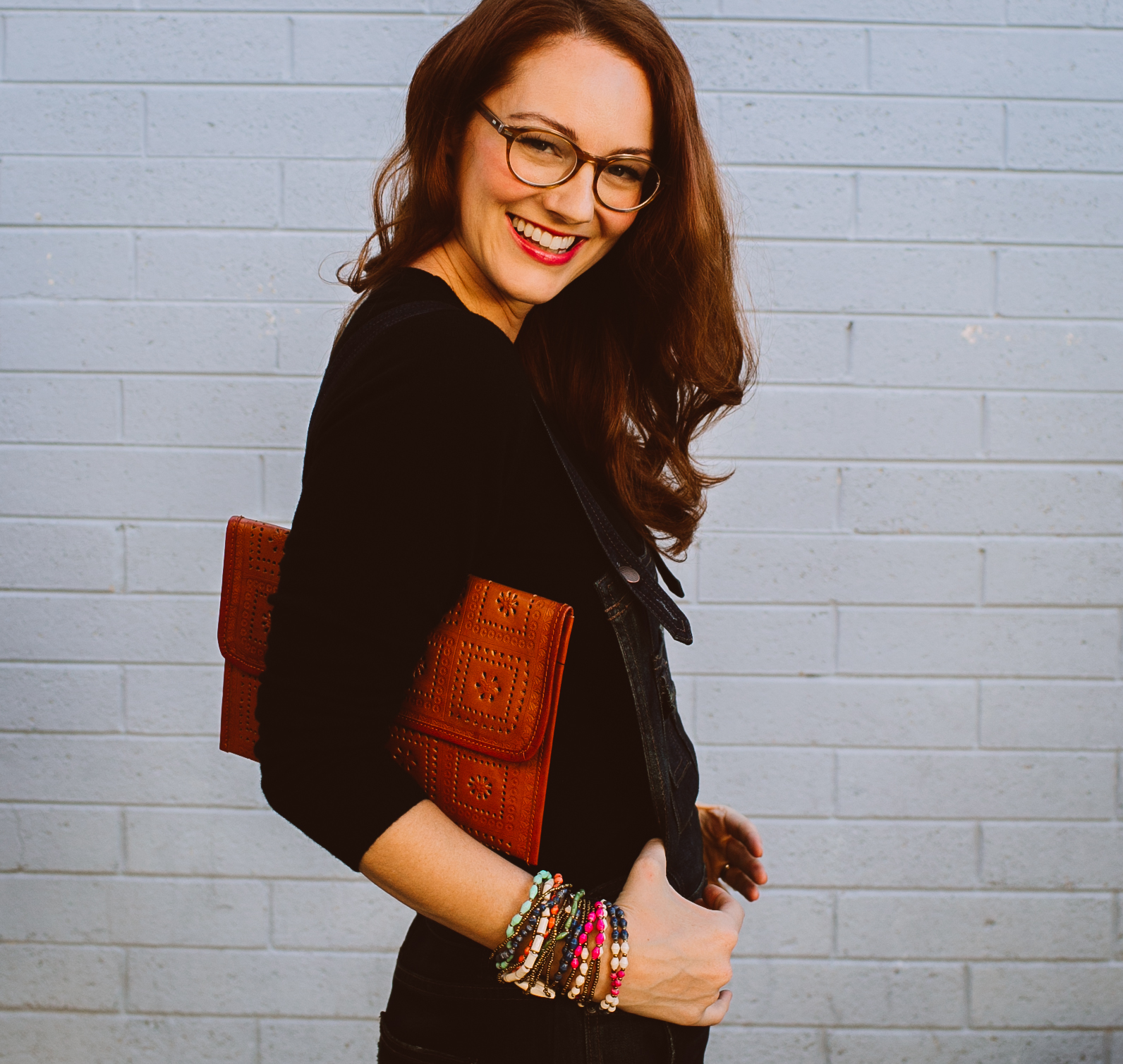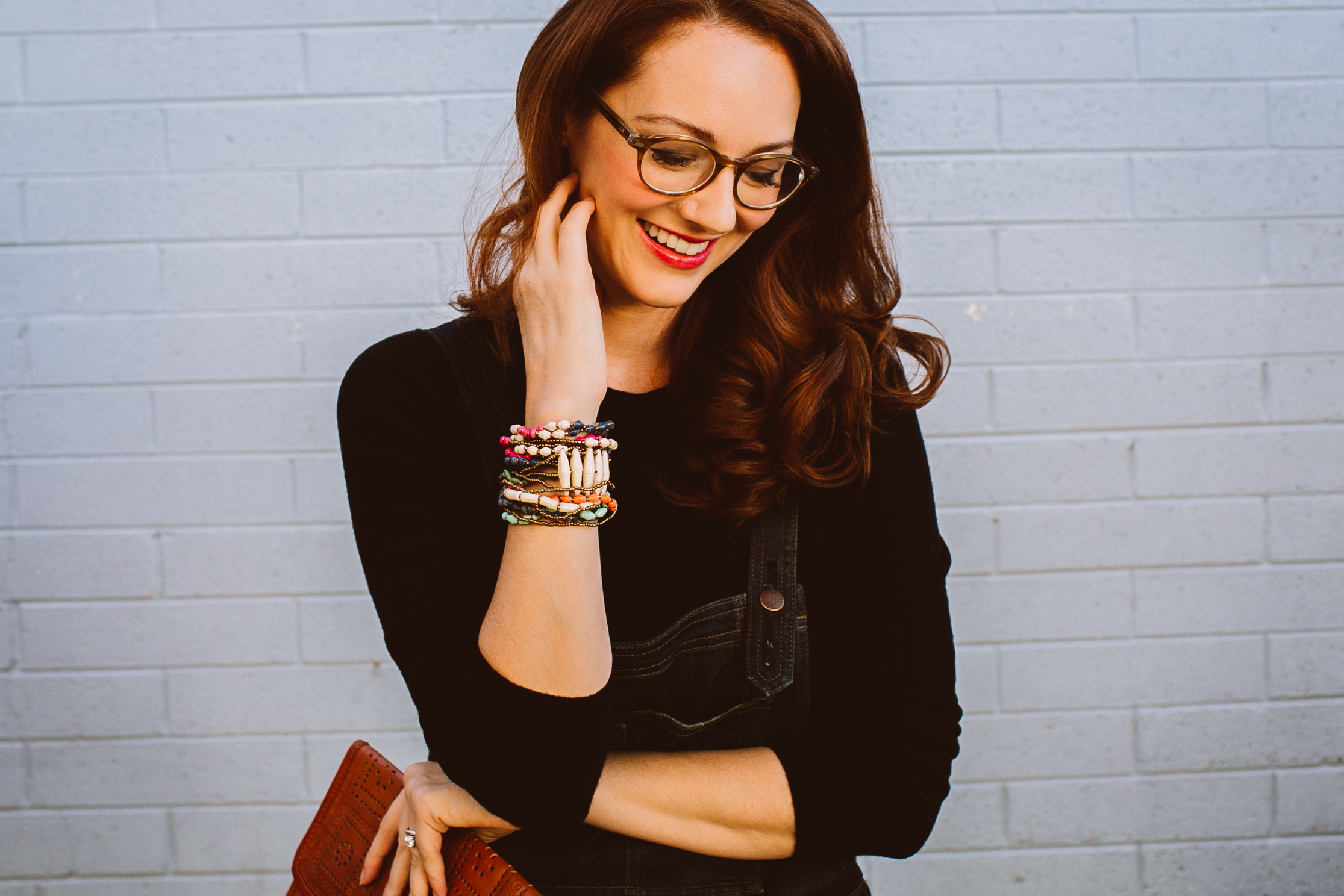 Jewelry: 31 Bits, of course. Bag and Overalls: Frances, Black Cashmere Sweater: Boden, and Glasses from Glasses.com. To see how Reachel Bagley, Jenny Strebe, Jessica of See Salt, Lauren Kelp,  The Style Tutor, and Alex Evjan style there bits click on their names.
Photography by Kim Ventola.