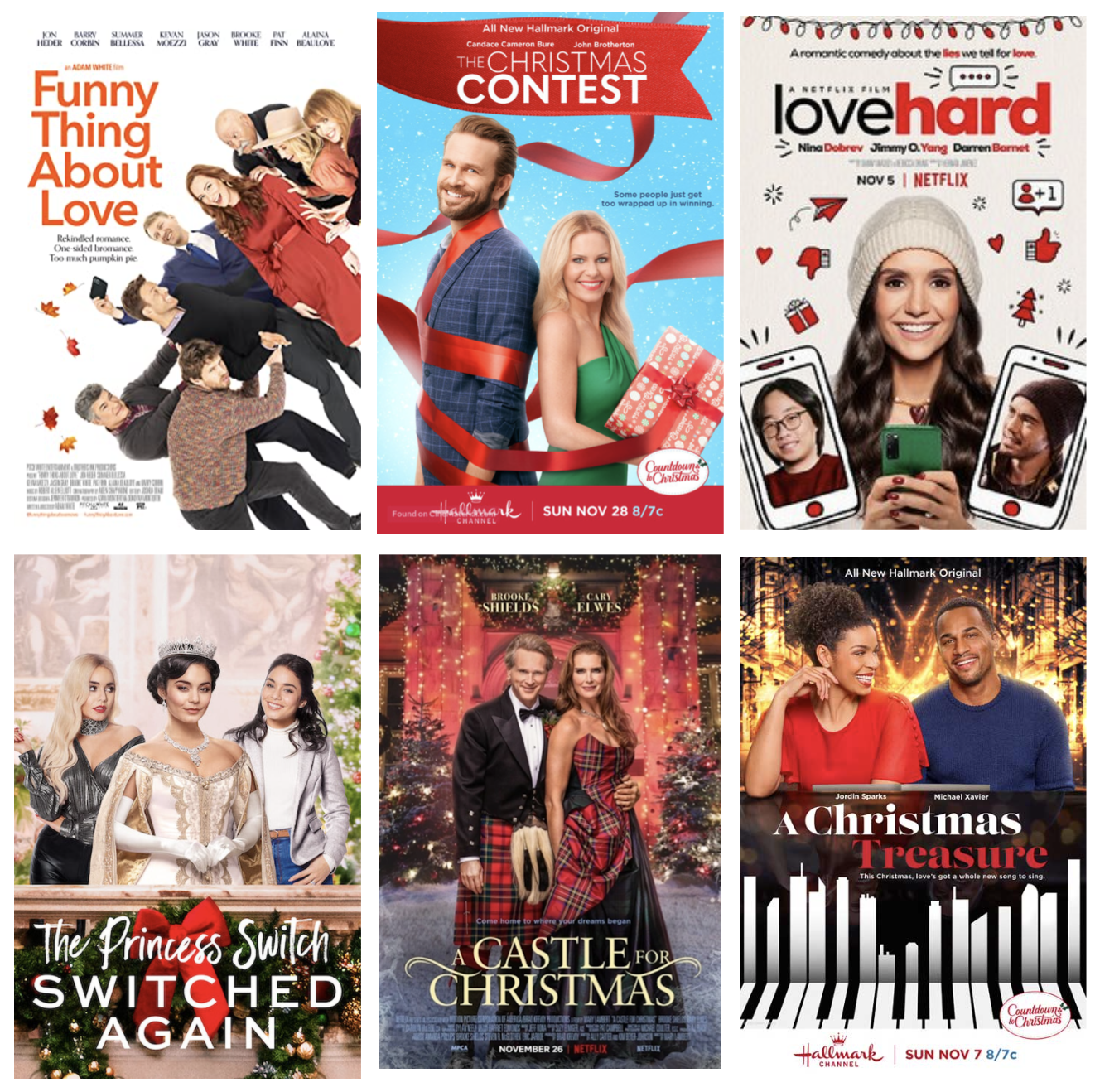 Who else loves Christmas movies? We're excited to be in a holiday film this season, and we also wanted to celebrate a few other ones that we're excited to see. First up, is Funny Thing About Love. Starring Summer Bellessa, Jason Grey, Jon Heder, and Brooke White! You can watch a behind the scenes here. It's a family friendly movie, that will have the whole family laughing. We'll show more as it gets closer! Take a look at the trailer! It comes out to theaters and online on Dec 3!
The Christmas Contest, starring Candace Cameron Bure, and John Brotherton. You might recognize this pairing from Fuller House, and we're excited to see them continue to shine in this fun Hallmark movie. Here's how they describe it: Exes Lara and Ben compete in a Christmas contest to win money for the charity of their choosing. The city watches them battle and choose what is more important, victory or love. Watch for it on the Hallmark channel on Nov. 28th, and see them below kicking off the Hallmark Christmas season!!
A Christmas Treasure is already out, you have to hurry to see this one, it expires on Hallmark on the 11th! Jordin Sparks plays Lou Webb. After opening a 100-year-old time capsule and meeting a charming chef, Lou Questions whether or not she should move to New York after Christmas and further her writing career. Michael Xavier plays the love interest! And the music is icing on the ginger bread house! Watch more below!
A Castle for Christmas stars Brooke Shields, Cary Elwes (You'll recognize him from Princess Bride and the mayor in Stranger Things), and a Scottish Castle! Am I the only one who looks at European castles and dreams of buying them? Well, you can live vicariously through Sophie, a famed author, who travels to Scotland and finds herself wanting to buy a castle, but the prickly owner, a Scottish Duke named Myles, is reluctant to sell to a foreigner. We also love that this is a more mature love story than what is traditionally shown, we love the 20 year olds running around too, but we can get behind this. Set your Netflix reminder, or put Nov. 26th on your calendar.
Love Hard is already out on Netflix. It's about an LA girl, unlucky in love, falls for an East Coast guy on a dating app and decides to surprise him for the holidays, only to discover that she's been catfished. This lighthearted romantic comedy chronicles her attempt to reel in love I thought this feel-good Christmas movie was worth the watch.Having said that, it isn't as family friendly as the rest of the picks. Common Sense Media rates it for 14+, because of mature themes and language. Check out the trailer below!
Lastly, If you liked the first two Princess Switch movies, I'm sure you're going to love the third one. Vanessa Hudgens has the challenging role of playing three different characters this time! And I'll watch anything with Sam Palladio! Nashville forever. Here's the description that Netflix released: When a priceless relic is stolen, Queen Margaret and Princess Stacy enlist the help of Margaret's cousin Fiona teams with a man from her past to retrieve it, with romance and resulting in a very unexpected switch. See the trailer below, and watch for it on Netflix today! Nov. 8th!
Christmas movies are so much fun, and we hope you like these picks. Leave any of your movie picks in the comments that we should check out, new in 2021 or your classic favorites.