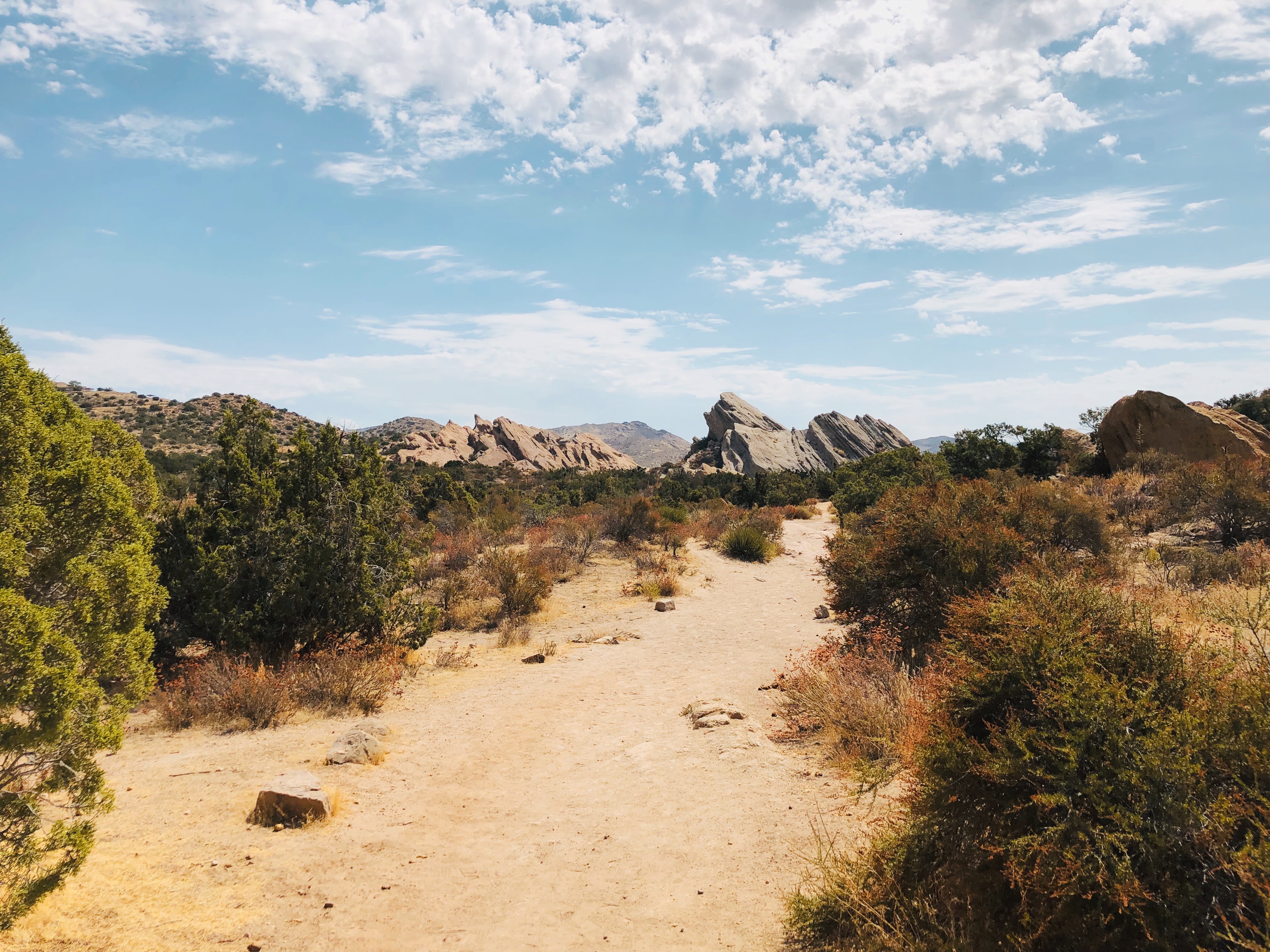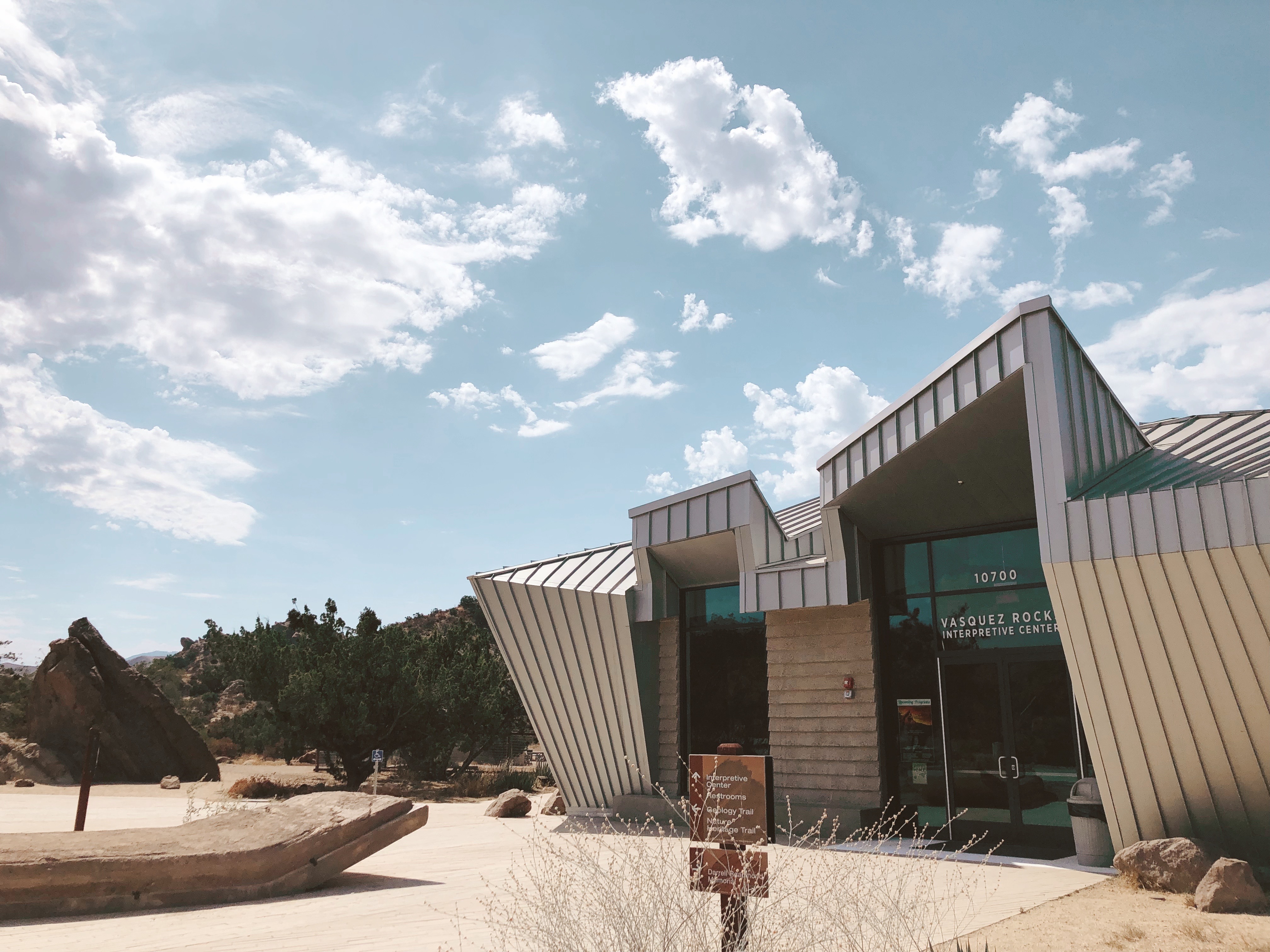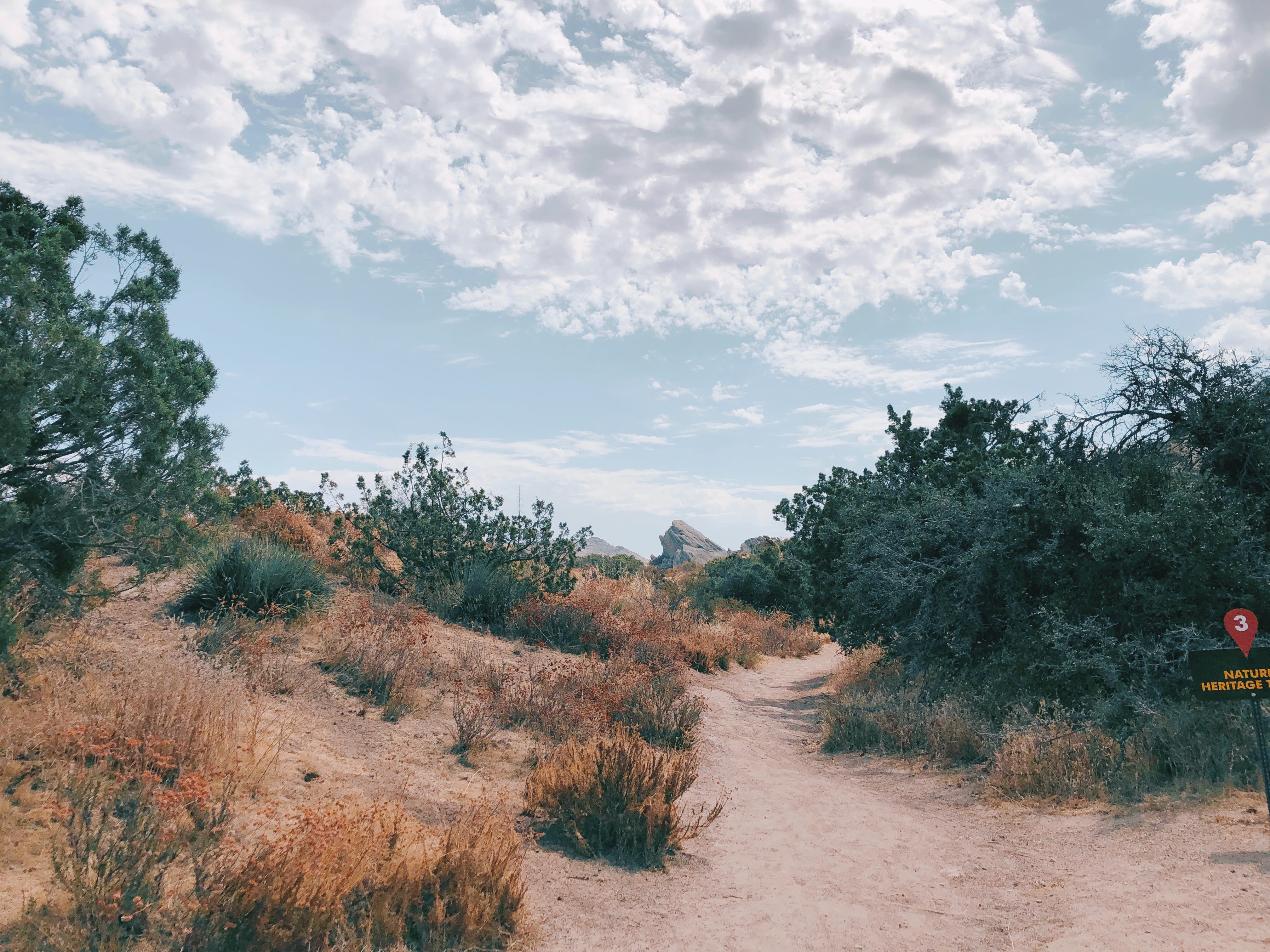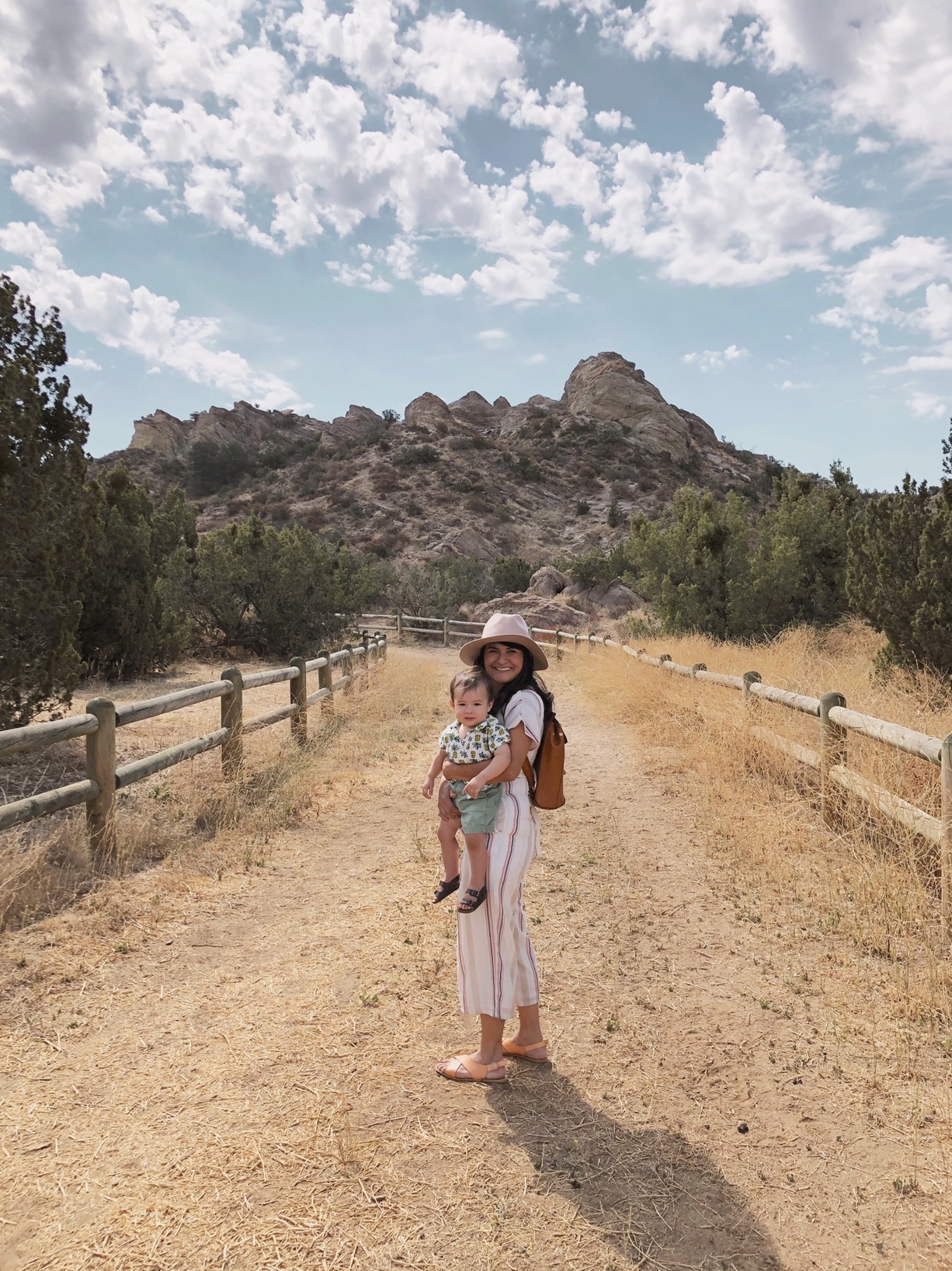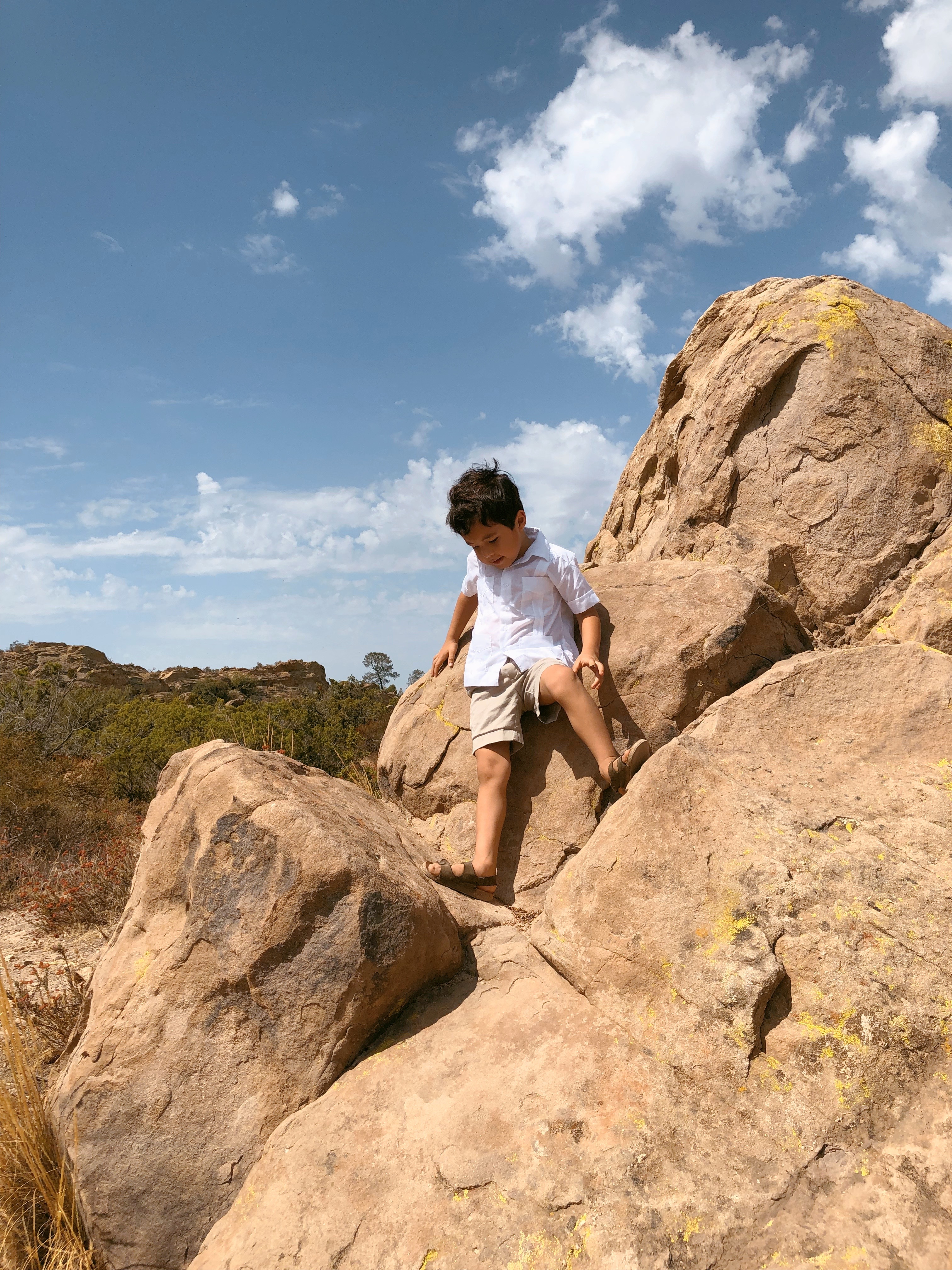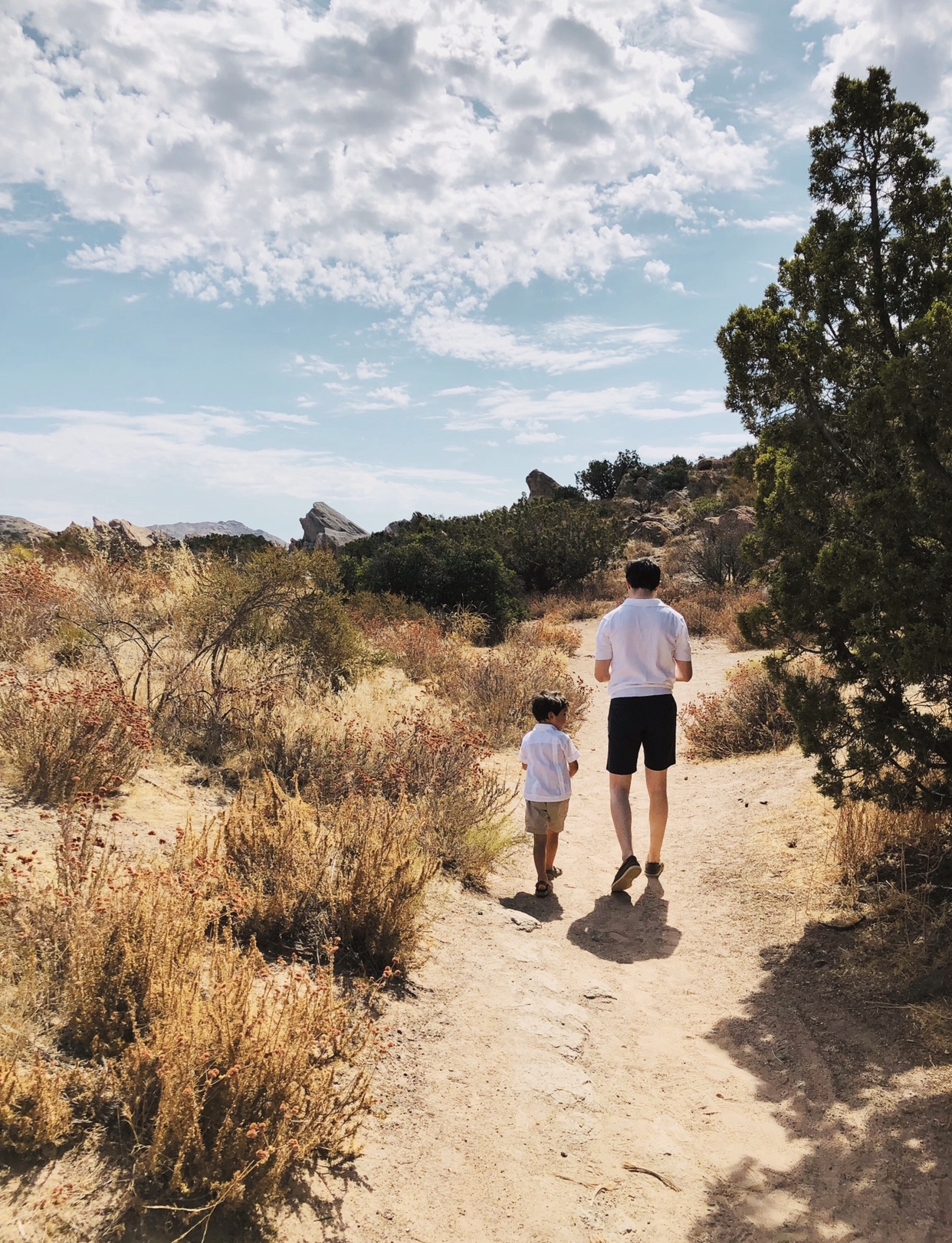 If you've never been, Vasquez Rocks is a nature area park right outside LA, in Agua Dulce. It's easy to walk/hike and fun for the family. They also have a little nature center that my son loves to check out every time we go. The park is a popular hiking, picnicking, and equestrian area and has been used in many movies and television shows. It's a pretty unique place and the giant rock formations are very cool too. I always tell people they should at least visit it once!
We recently went with both kiddos on more a leisurely walk to Vasquez Rocks. We hadn't been in a while and I forgot how fun it was. I really love to take my boys out in nature and just explore. The weather was so nice since it was early morning and the place wasn't too crowded either. What I love about the walk is that you decide how long you want your walk to be.
And if you're looking to do something for Halloween, they will be having a haunted hike this weekend!