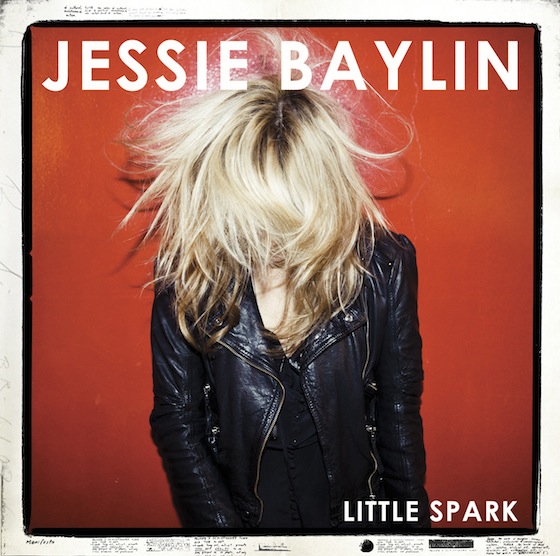 Quite some time ago, a few years before I landed on the idol stage, I found myself standing shoulder to shoulder with strangers, packed into the small space of darkness  of the hotel cafe, before they expanded. The Hotel Cafe was leading the revival of the singer-songwriter, and on any given night, you were likely to hear something special in the heart of hollywood. People went there to actually, listen to music. I was there to see Joshua Radin, he had a residency on Mondays that month. Following Radin however, was this little gal that lit up the stage unlike anyone I had seen. Jessie Baylin. 
She was quirky, she didn't play an instrument, and she had the best hair. She stood in front of a microphone stand, a small four piece band surrounding her, older players… legit, particularly this woman on the drums, who played with a full kit using her bare hands the majority of the time. The music started and the groove was cooler than cool, she started to dance, in a very awkward fashion, I thought… "huh, ok". But then she started to sing. The voice was instantaneous… completely soulful, seasoned and original, with a Dusty Springfield-ness, it was the best thing I had heard in L.A. and it was emotive and effortless, it just fell from her and then in that moment the weird movements just seemed to make perfect sense. The room was silent, there was no talking, we were all completely captivated. It was like she didn't even have to try, I suddenly felt, really jealous. I hate feeling jealous, but I did.
I was in the infancy of my own artistry, of trying to get on the stage and not feel like I was going to fall apart, my confidence the size of a dust mite. There were times in the middle of my set where I would forget the next chord, I would be alone at a rhodes piano, sitting there in silence, the light beaming down on my sweaty face, and stare at the keys, trying to remember what notes came next for what felt like the space of an hour, with all 7 people that I knew in Los Angeles painfully waiting for me to resume the song. Those early shows always ended with tears on the drive home, and I would swear that it was the last time I'd try. All I wanted was to captivate, to connect. Watching Jessie  sing that night on the Hotel Cafe stage, I knew I had to just work harder, I knew I just had to get better. I wanted to give up and just get back up on stage all at the same time.
Fast forward to now, I recently rediscovered her music stumbled across this record of hers that she released a year ago, "Little Spark"… The first song played, "hurry hurry" and there it was again, that magic tone, and gah! I still can't help but covet those vocal chords of gold. Honestly this record is just easy on the ears.  Obviously the vocals are brilliant, but the music! The music wraps that voice in a cozy blanket, never in the way,  with strings so lush, harmonies so dreamy and melodies so reminiscent of a time when music was at it's prime, when it made us all feel something. If you haven't yet, please go listen to this record, you surely won't be sorry, everyone I show it to is hooked, Summer too. Oh, and I recently discovered as well that she had her first baby! So cheers to a fellow M&M (mom and musician) Jessie Baylin, you are really good.
I tried to make a spotify playlist for you to listen to with a few of my faves from the record like hurry hurry, or i feel that too, or love is wasted on lovers, but it's not working… boo. You can also go to itunes and get the whole thing.
So here's a good little video of this song I can't stop listening to:
More "have you heard" music posts on the way. Do y'all still listen to music? What are you listening too, I need to know
: )Brooke