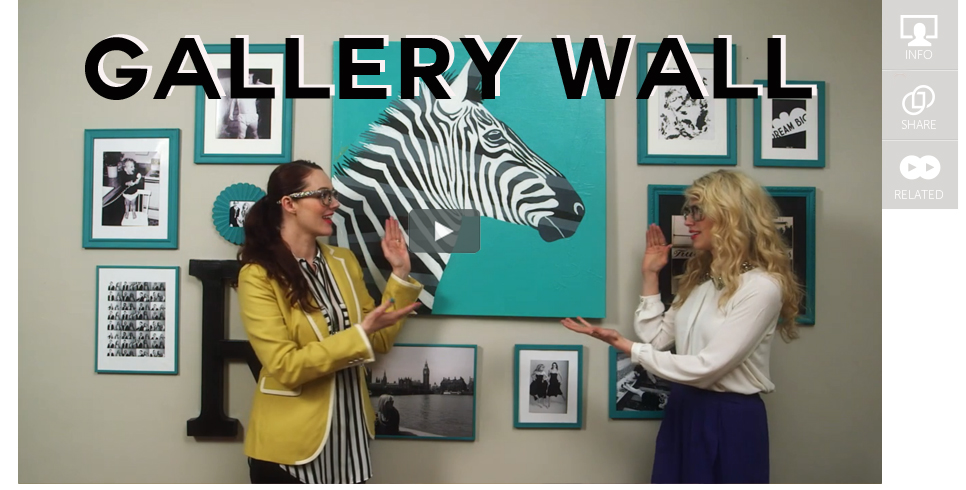 We've all seen those amazing gallery walls on pinterest, but how do you make it a reality in your home? And how do you make it feel like it belongs there? In this video we share our tips on making a flawless gallery wall.
Tip #1 Start with the Art!
Tip #2 Find a Theme
Tip #3 Balance
Tip #4 Use your Kid's Artwork
Tip #5 Personal Picture
Tip #6 Shape it up
Product Roll Call: Zebra Art Work was commissioned by artist Sariah Clonts of A Thousand Years Art, "Dream Big" poster is from the girls over at Small Fry Blog, and everything else is personal pictures. The frames were bought from Target and thrift stores and spray painted to match.
Share your gallery wall with us on instagram and tag #gwggallerywall.
Also, Congrats to Candice for being the winner of the Sherwin-Williams gift card!!!
x
Summer