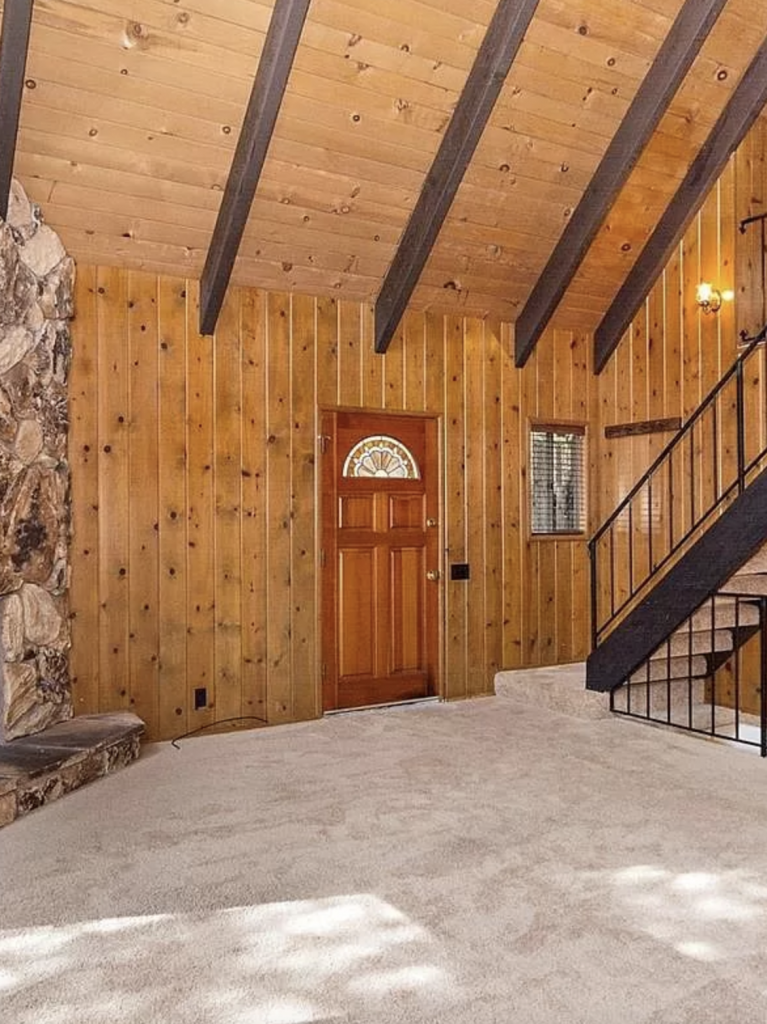 The front door of The Modern Lodge was originally this wood door from probably the 80s? It didn't match the wood paneling, and it showed the age of the property, but not in a good way. I knew I wanted something modern and classic. I looked into a few wood options, but it seemed like there was already too much wood in this area, especially with wide plank French oak floors going in. A steel and glass door was the perfect choice to balance out the wood elements,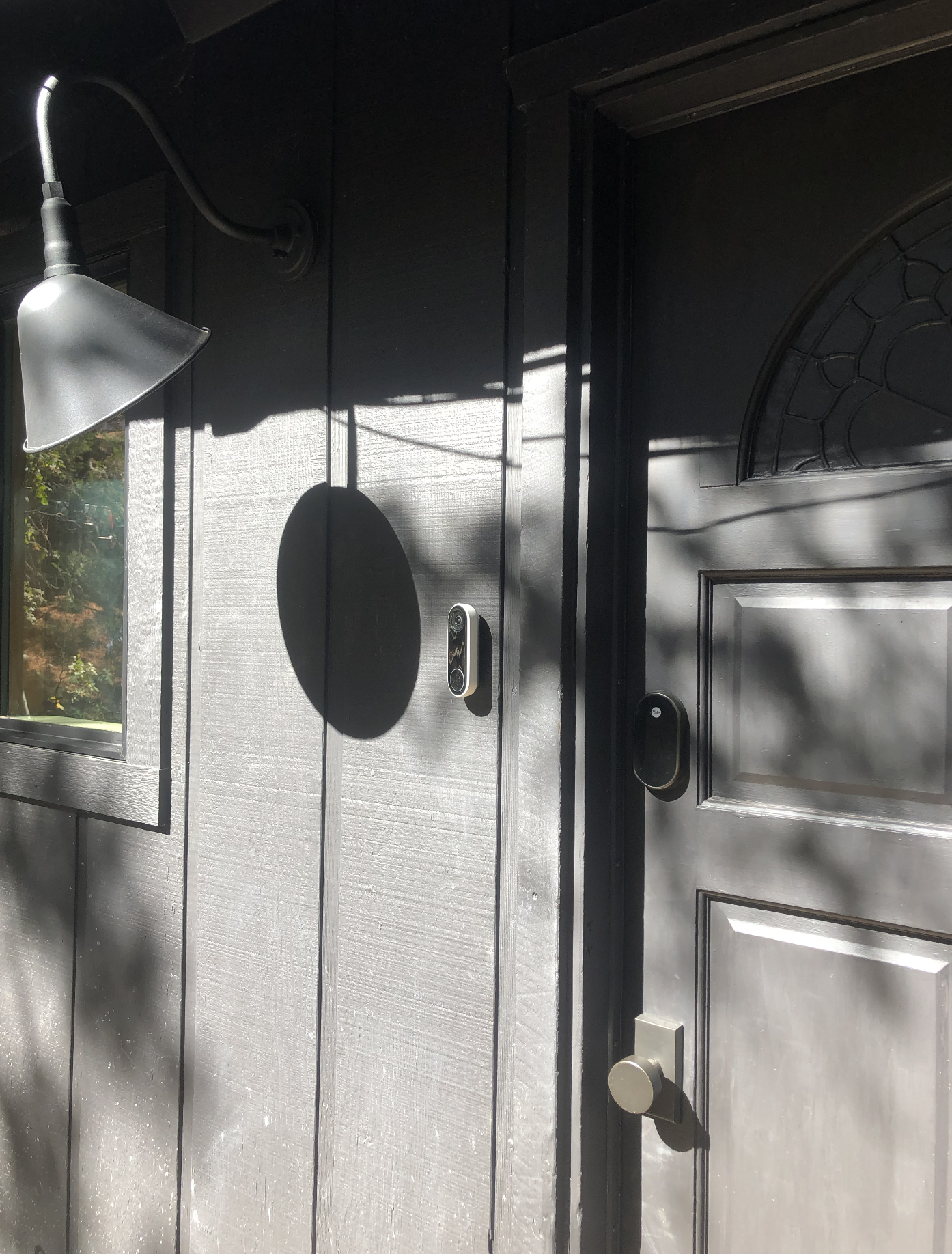 We painted the door black while we waited for our new door. It matched the modern exterior lights from Lamps Plus, but it was just a bandaid.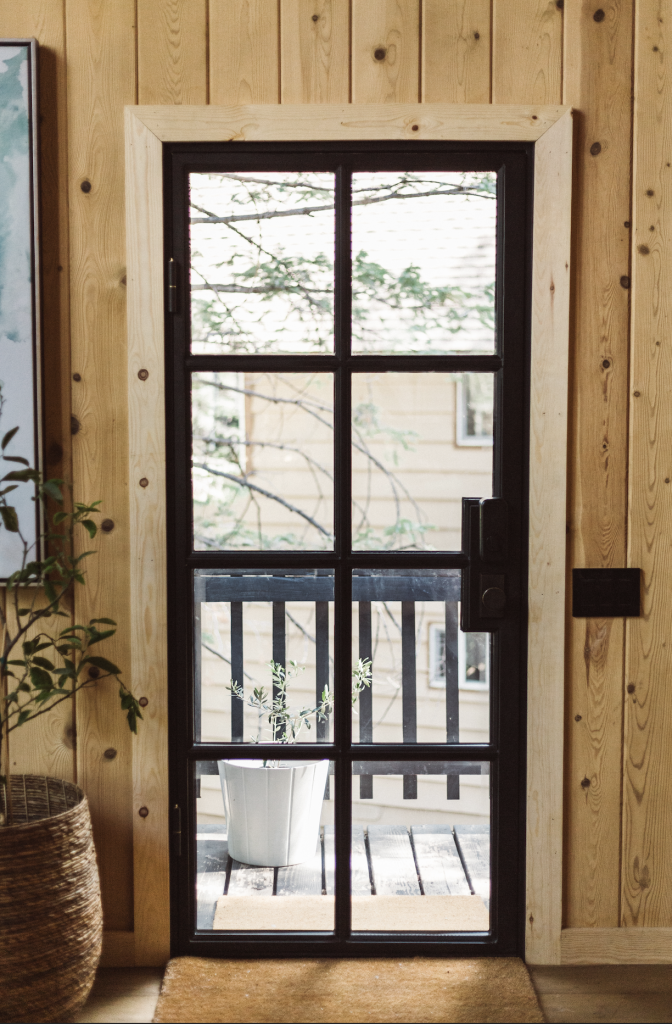 The Pinky's door is beautiful. The steel and glass instantly transformed the space, making it more modern, and showering the space with light. It was a splurge for us, but worth the price for a strong, heavy door with a beautiful design.