We had the priveledge of speaking at the Salt Lake City Home & Garden Festival. We had a great time, and thank all of those who came to watch our first live DIY presentation. As promised, we wanted to share the DIY to anyone who was there, and wanted the details, or anyone who wasn't there and who wanted to make this cute little pedestal planter urn.
MATERIALS: 
LARGER CLAY POT FOR TOP

SMALLER CLAY POT FOR BASE

MEDIUM SIZED CLAY SAUCER

QUICK DRYING EPOXY

EPOXY PACKAGE FOR MIXING TRAY

FOAM BRUSH TO APPLY EPOXY

PAINT / SPRAY PAINT

PLANT / FLOWER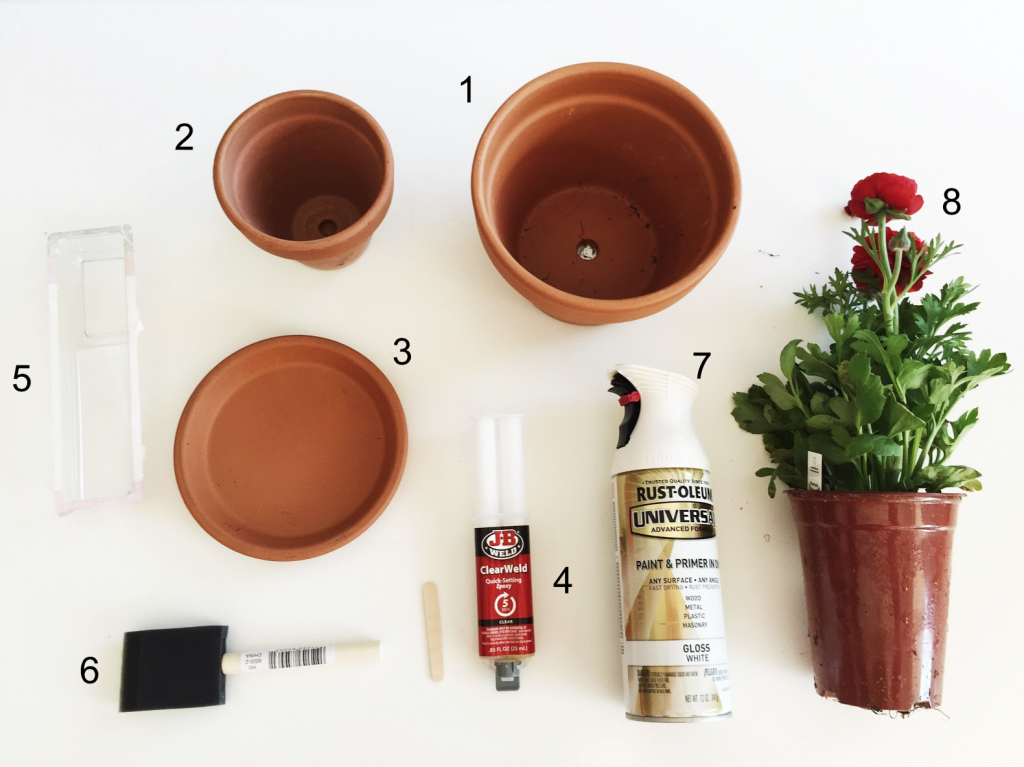 Step One: Mix the Epoxy
-KEEP EPOXY CONTAINER FOR TRAY
-ADD EQUAL PARTS TILL IT FILLS THE BOTTOM OF THE TRAY
-MIX TWO MIXTURES WITH STICK.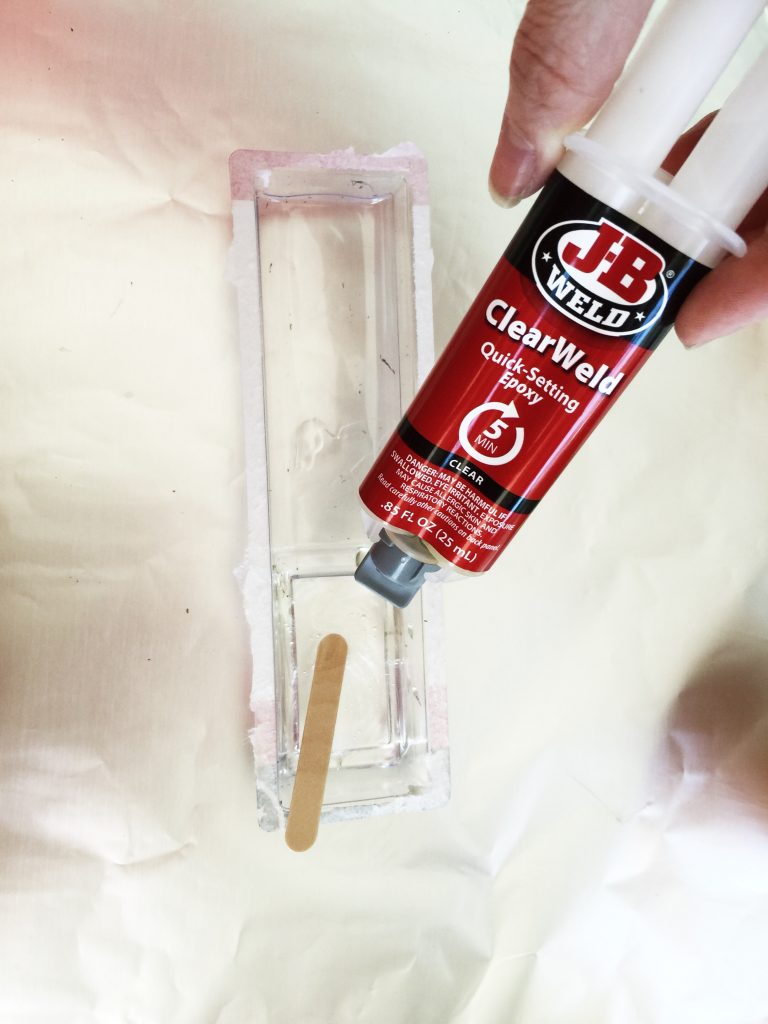 Step Two: Flip the Saucer over to create a base to build upon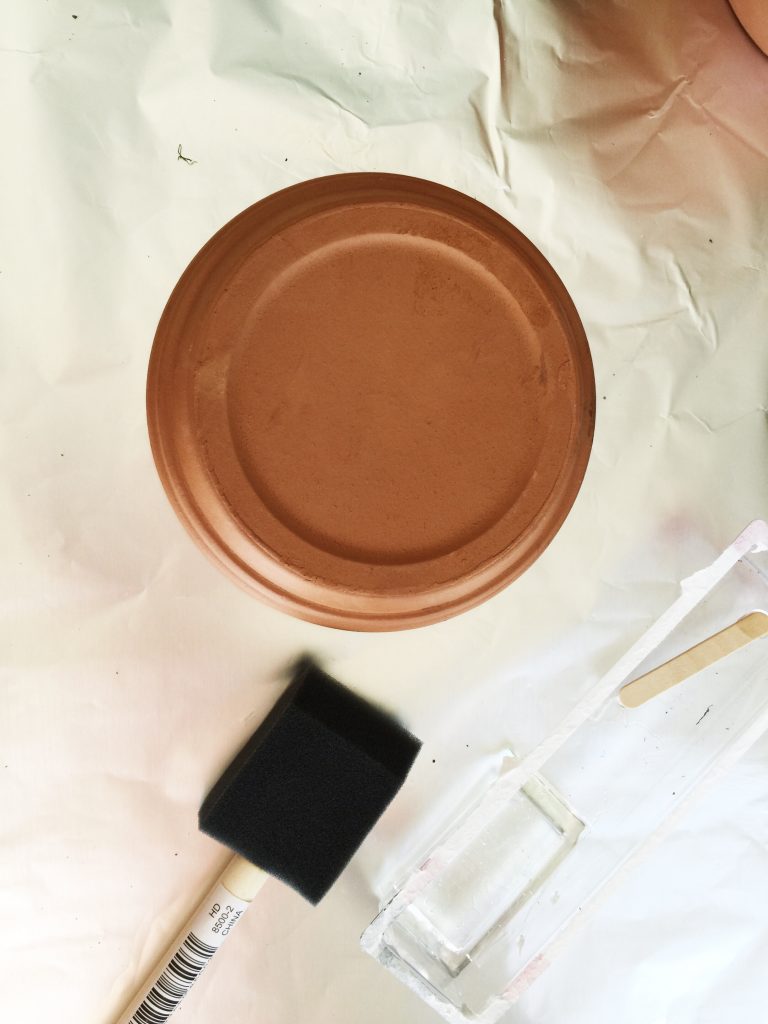 Step Three: Assemble the Pots together
1. ADD EPOXY TO THE RIM AND FLIP UPSIDE DOWN AND ON CLAY SAUCER, APPLY PRESSURE.
2. NEXT APPLY EPOXY TO THE TOP UP THE SMALL UPSIDE DOWN POT
3. QUICKLY CENTER THE LARGE POT ON TOP AND APPLY PRESSURE
4. PUT SOMETHING HEAVY INSIDE TO HELP APPLY PRESSURE WHILE IT SETS.
 5. Leave for 5 MIN. TO DRY / 20 MIN TO SET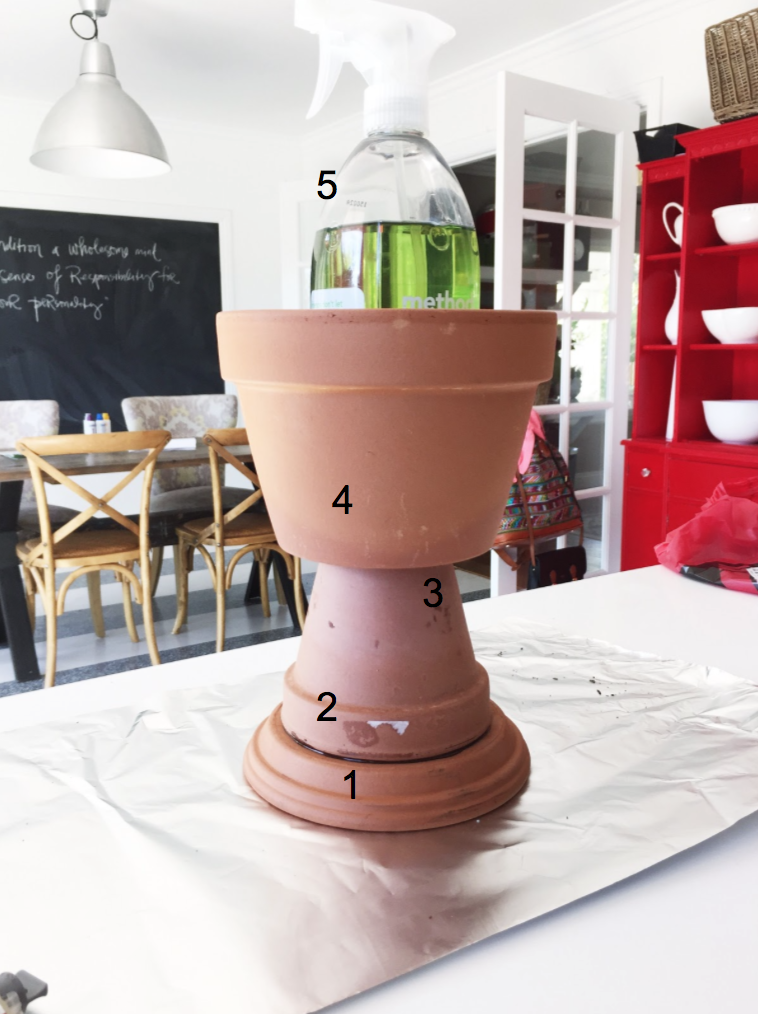 Step Four: PAINT THE ASSEMBLED POTS
EITHER SPRAY PAINT OR BRUSH ON ACRYLIC PAINT. (AFTER TRYING IT BOTH WAYS, BRUSHING ON PAINT IS EASIEST/FASTEST/ BEST COVERAGE)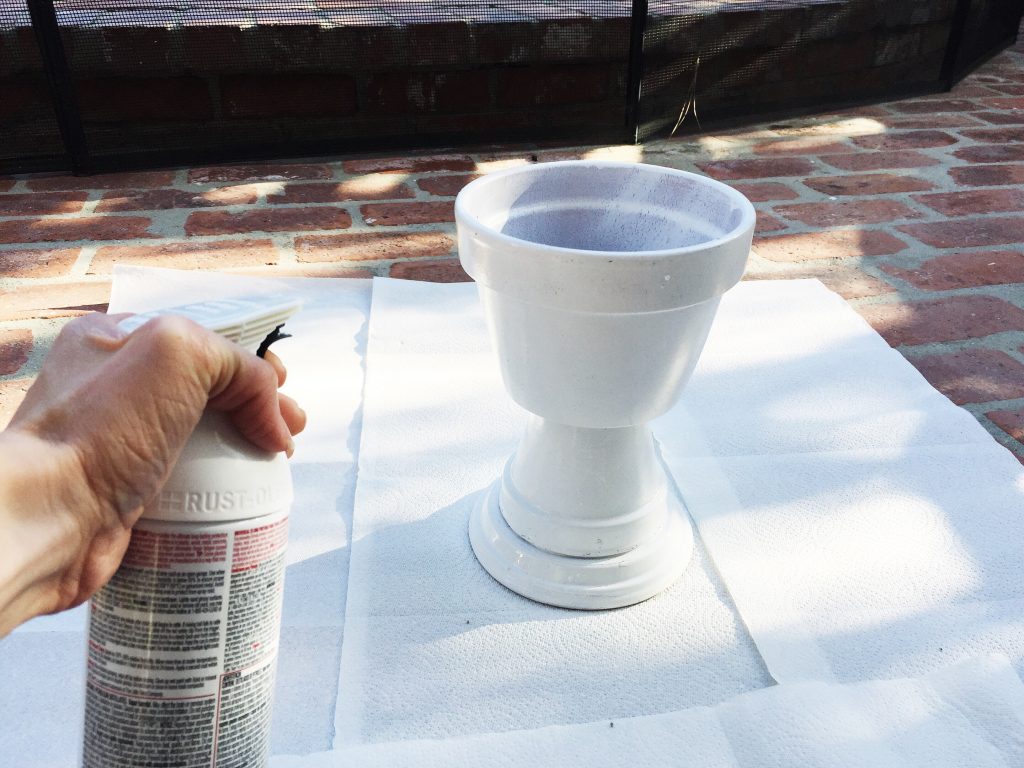 Step 5: (OPTIONAL) ADD ANY OTHER DETAILS, LIKE THIS SIMPLE SNOW LEOPARD DETAIL. FEEL FREE TO MIX IT UP.
WE ALSO MADE LARGE URN PLANTERS AT THE HOME + GARDEN SHOW AND PAINTED IT IN A SOLID HI-GLOSS COLOR AND IT LOOKED SIMPLE AND CHIC.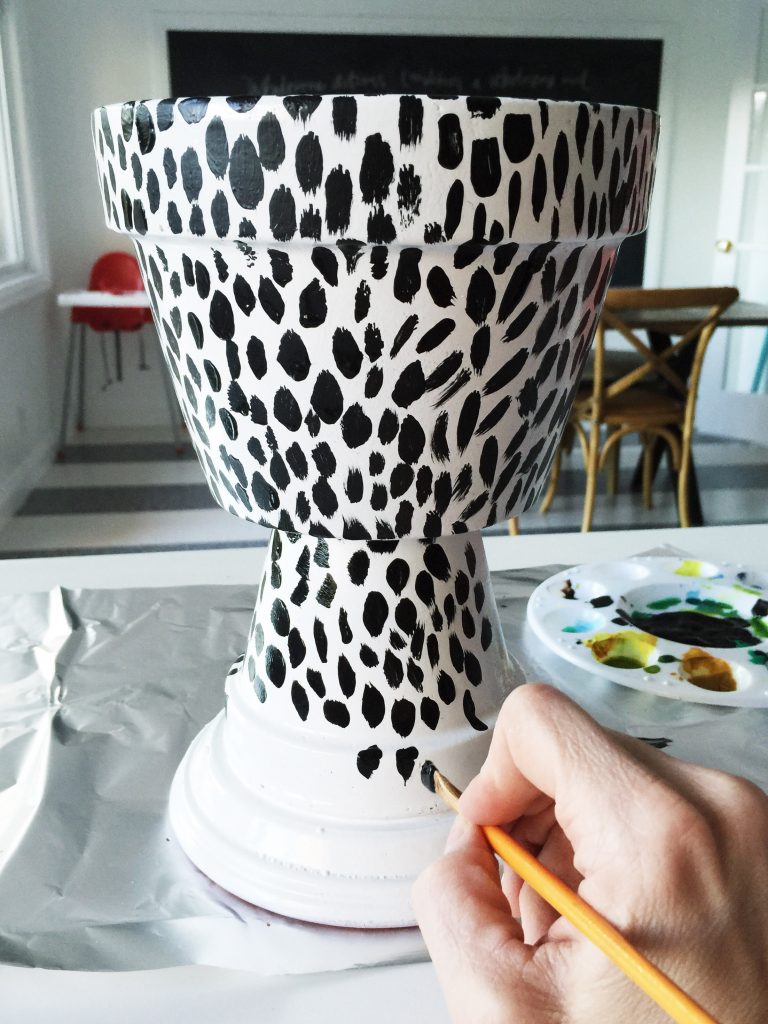 Step 6: Add your Plant or Flowers! 
– In this smaller version, it was perfect for a couple of ranunculus. But in the larger size, they are perfect for an indoor citrus, larger plant or topiary. I plan on creating 2 large yellow ones to add some cute Meyer Lemon Trees.