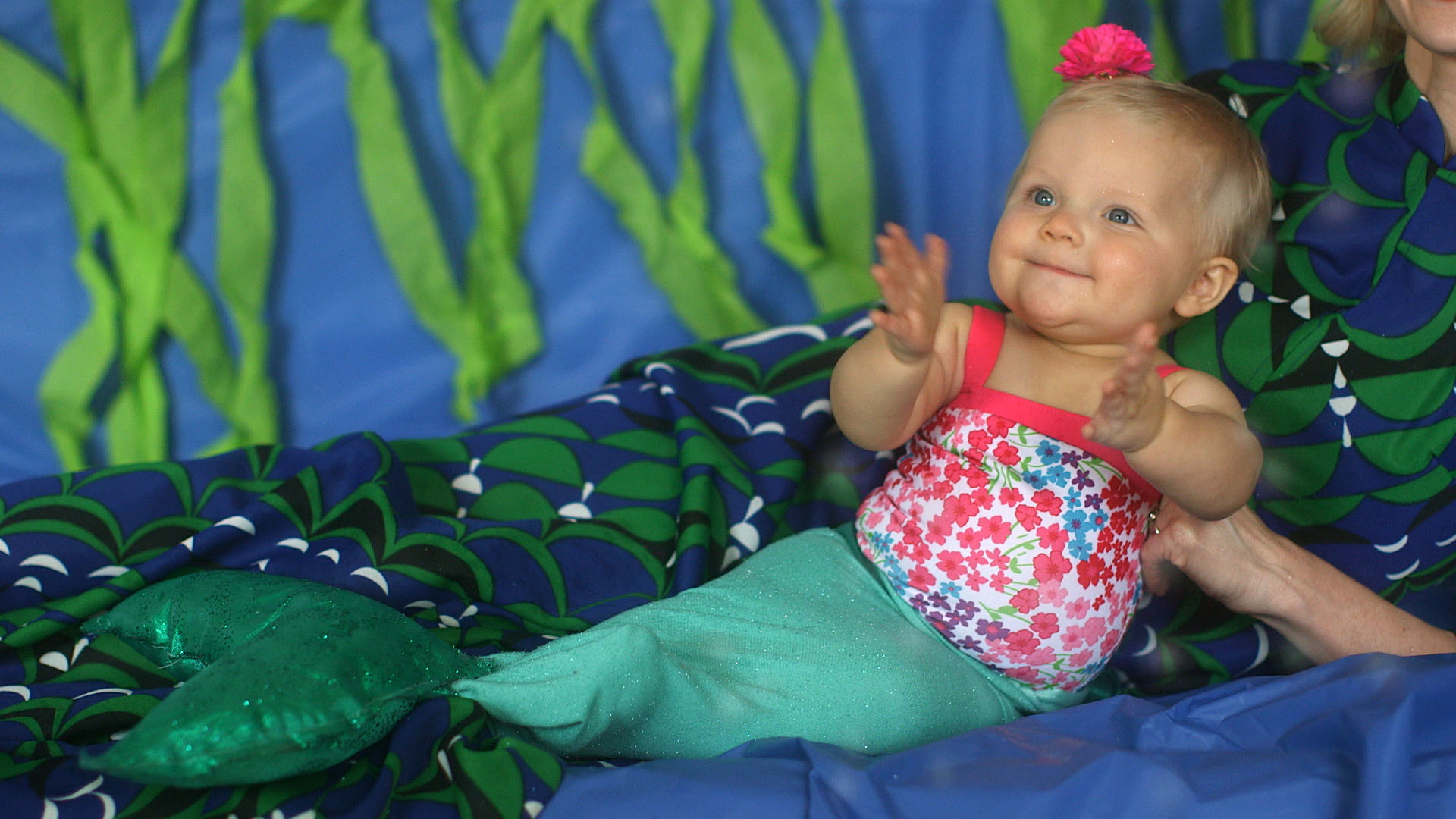 On one of our days on set, we needed a mermaid costume for London. Since we like being creative, we decided to make it.
Here are the supplies we used for the mermaid costume:
green/ aqua fabric from fabric store.( we used a sheer fabric similar to this and a metallic fabric similar to this)
glitter spray from a craft store
green/jade tights from Target (in the junior section)
pillow stuffing from a craft store
The first thing we tackled was making a long mermaid tail. We used the tights we got from Target and cut out the leg. We bought extra large tights since both London's legs would be fitting into one leg of the tights.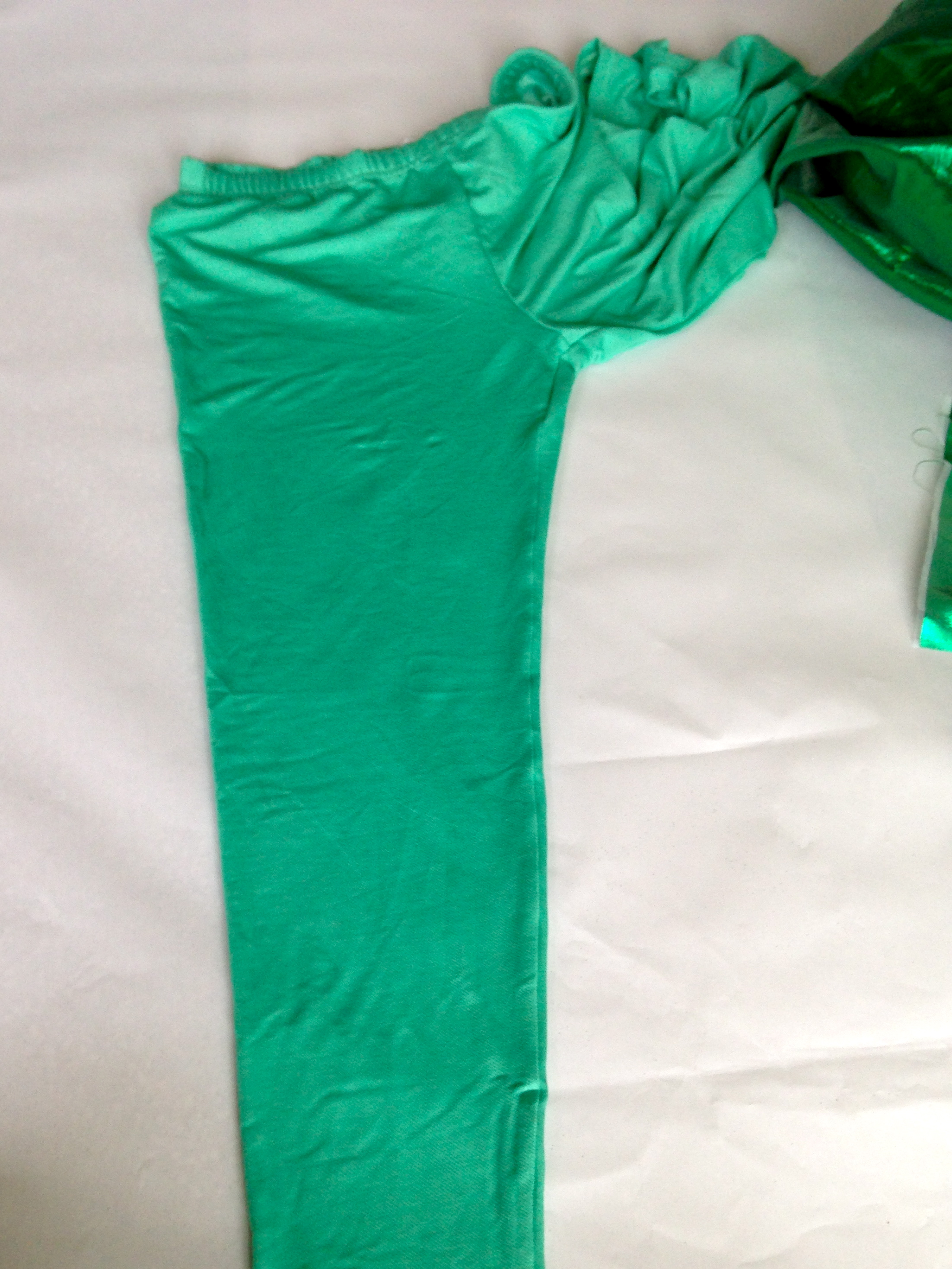 We then tried on the leg on London and it fit her perfectly around the waist. It was a very as long, as you can see, so we measured the length to the end of her toes, and marked it.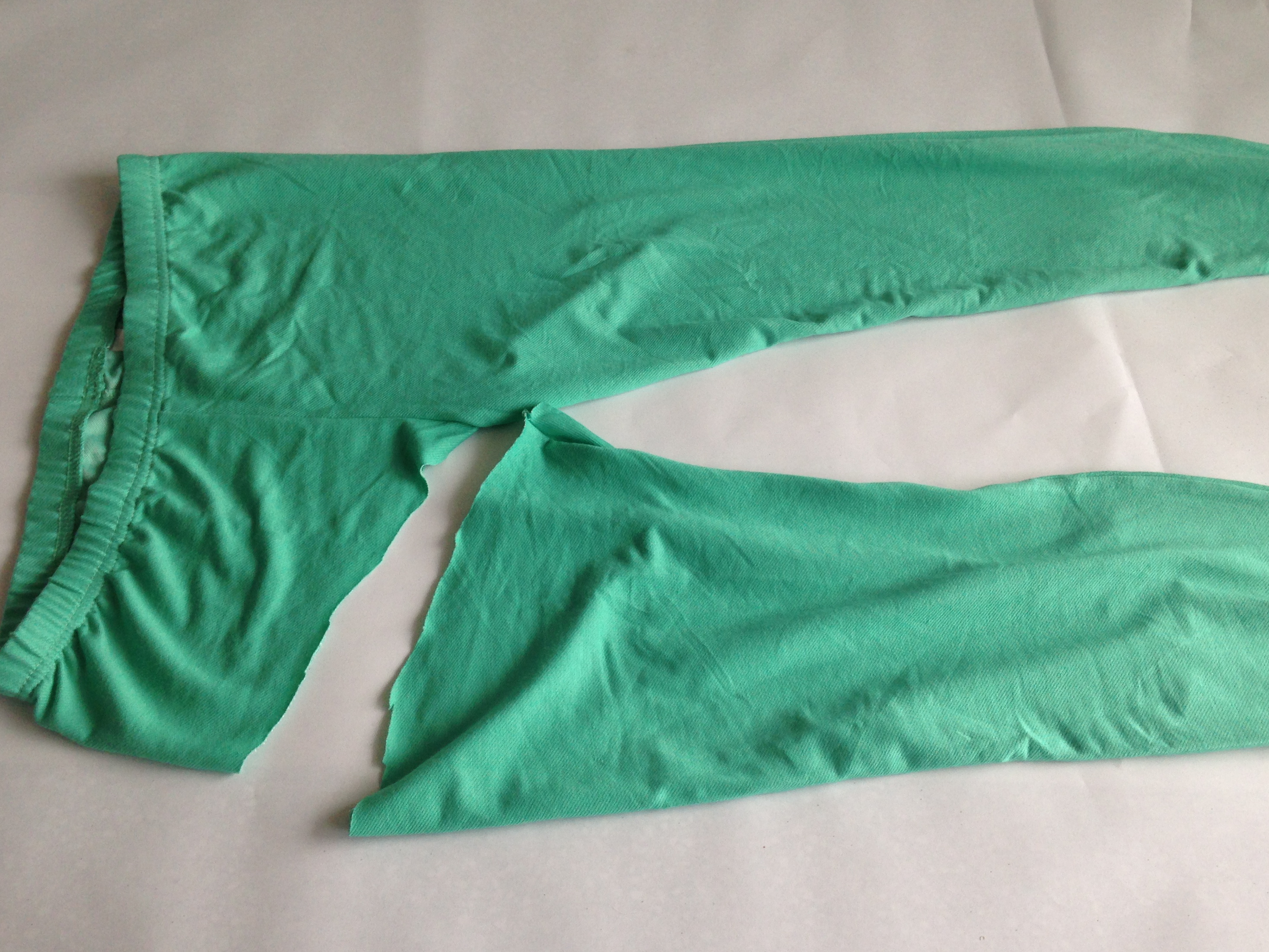 Once we measure the length for London, we also made a tail template for the fabric. We made our template with a paper bag. You can change your tail shape if you would like, we made ours more round, and less pointy.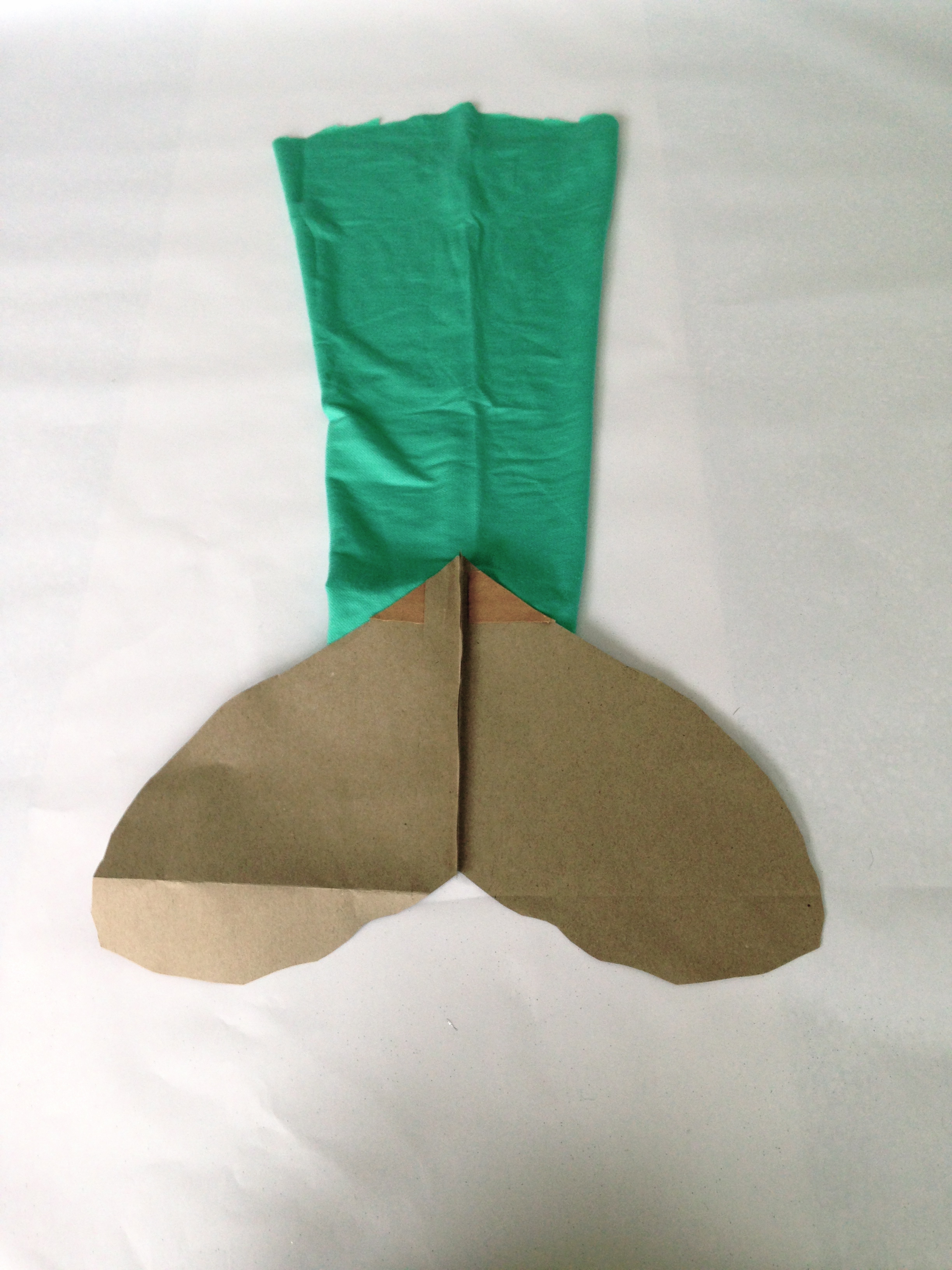 We then glitter sprayed the fabric to give it more a playful and mermaid feel. (Make sure to do this step outside since the glitter gets all over the place, and has a slight odor.)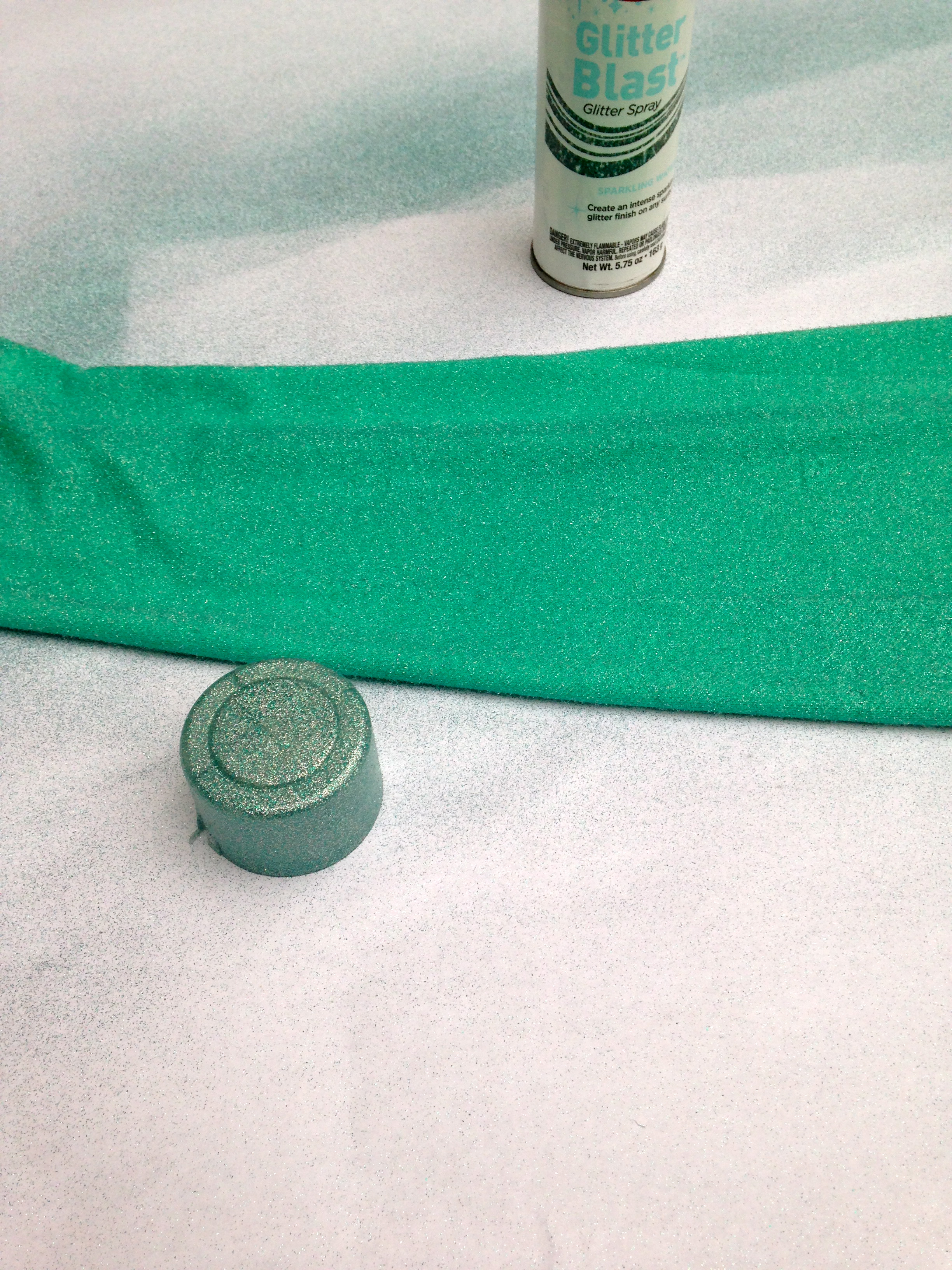 We then used our paper template and cut out 2 templates of each fabric. One for the back, and one for the front of the tail. The reason we use 2 fabrics was because the solid green metallic fabric was too green, and putting the sheer glittery fabric over gave it a mermaid feel and made it more aqua in color.
 Once you have 4 fabric templates cut out (2 solid and two sheer ) you are ready to start sewing. Match up the solid fabric and put the sheer over and place it face down. Then match the other solid fabric with the sheer over and place it on top of the backing fabric. Make sure it lines up. Start sewing along the border from 1 inch lower from the top all around. It does not have to look perfect, and once you're about done sewing all round, and have about two inches left to go, stop so you can start stuffing the tail with pillow stuffing. Once thats all done, place the end of the tights inside the tail.Then you can finish sewing the tail all around, that way the leg of the tights is now attached to the tail.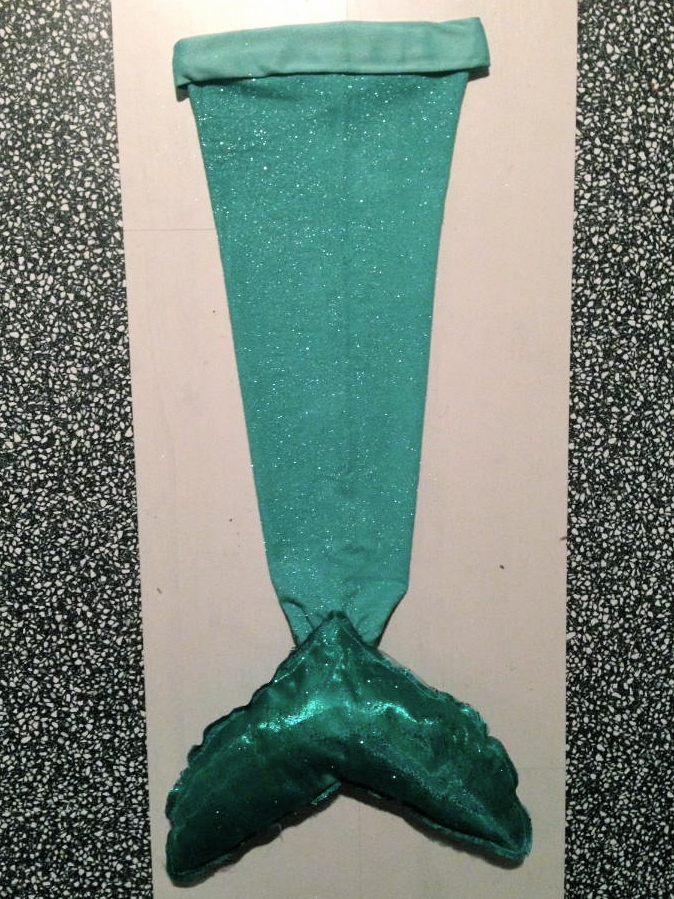 As for the top of tights, (remember it was uneven from the cutting?) all we did was fold over the fabric a few times until it looked even at the waist.
For the top, London wore a bright floral tank. And a pom pom flower clip from Bando.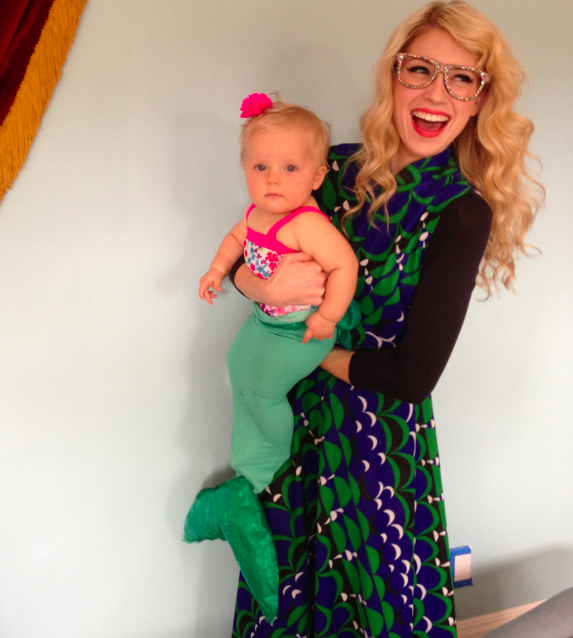 Now we're ready for some under the sea fun!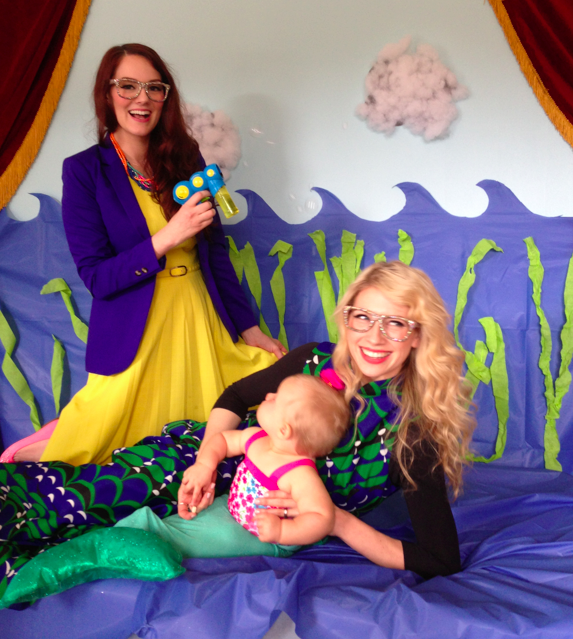 X
Brooke