Earth Day is a time to celebrate this amazing planet we get to live on, and think about how we can be better stewards to it. For our part, we wanted to create a simple artwork that you could DIY using recycled products and your imagination.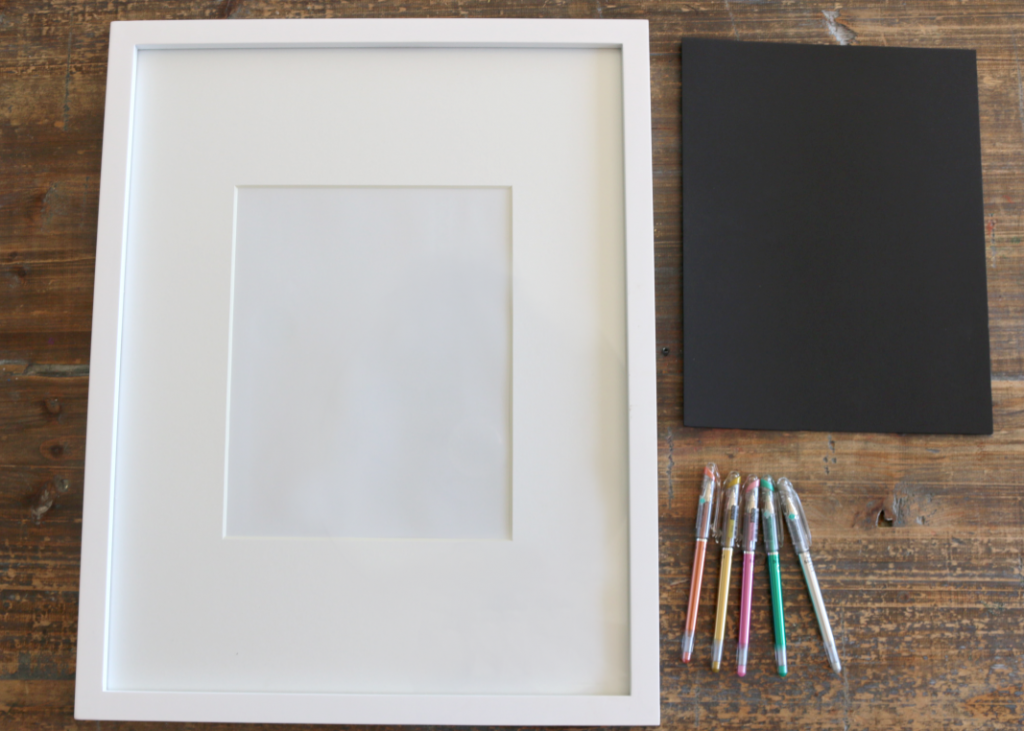 If you're a geography expert you might not need to look at a picture of the world, but for us, it helped to do a simple search and find one as a reference. Now it's time to put pen to paper. Literally start at the bottom left and write "earth" in cursive.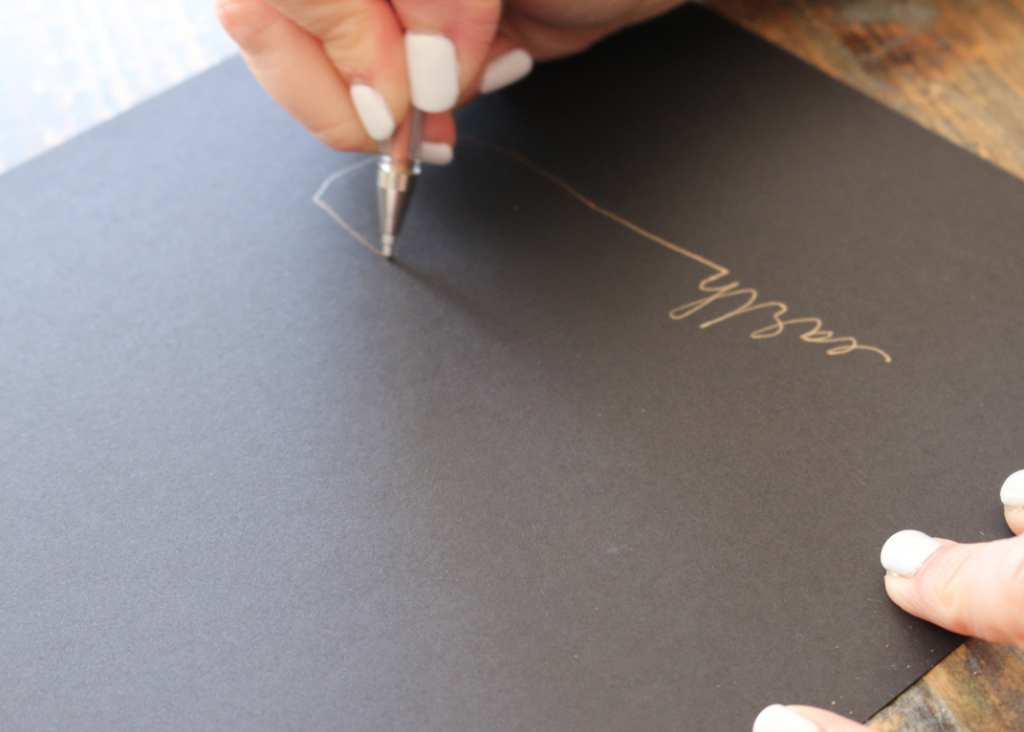 Without picking up your pen, slide the pen back around and start your earth. If you accidentally pick up your pen, don't worry, just put it back on the line and keep going. Have a few pieces of paper, because it might take a few tries to get the circle and continents right.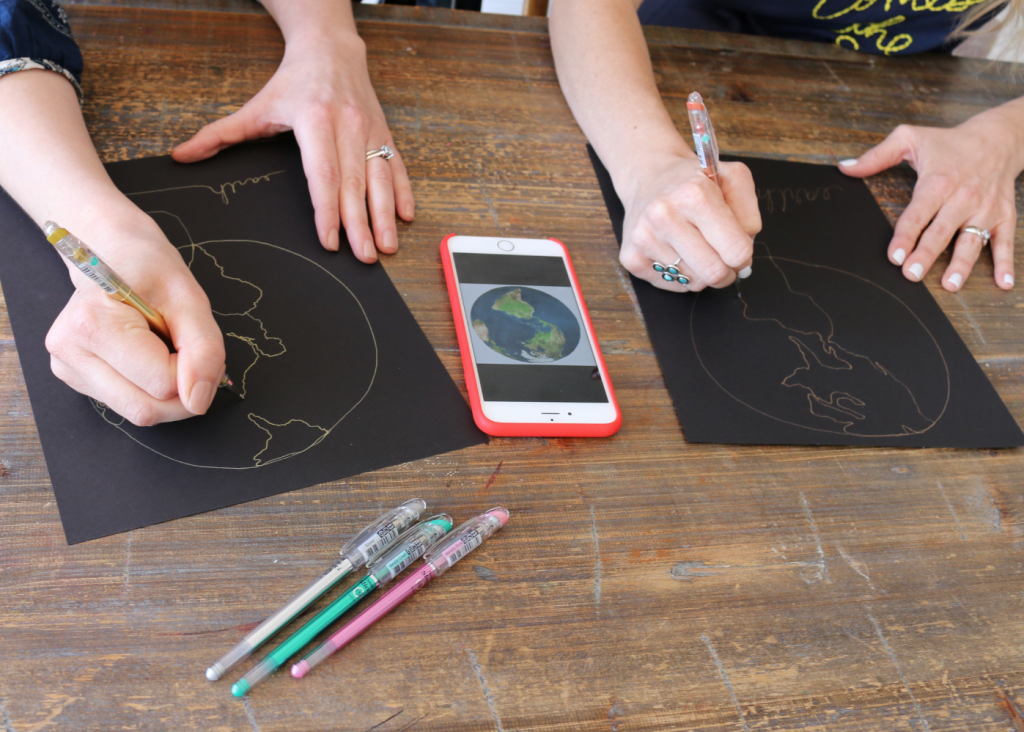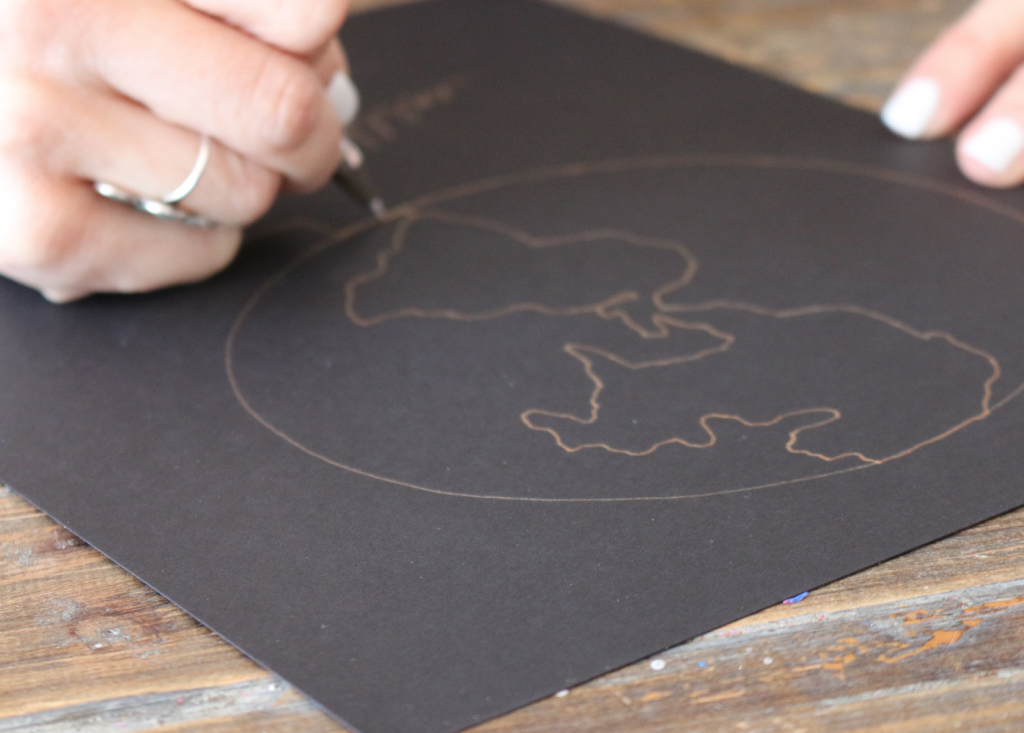 When you're happy with your art work, let the pen ink dry, which only takes a few seconds, and put it in your frame. We chose a simple and modern frame to compliment the modern feel of the artwork.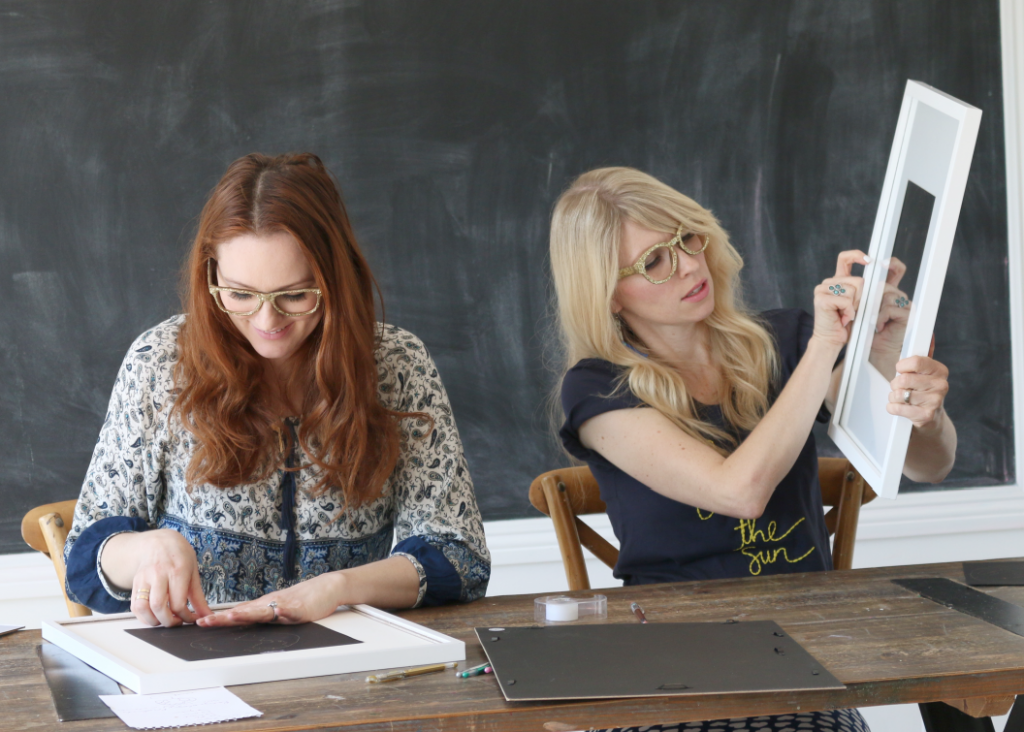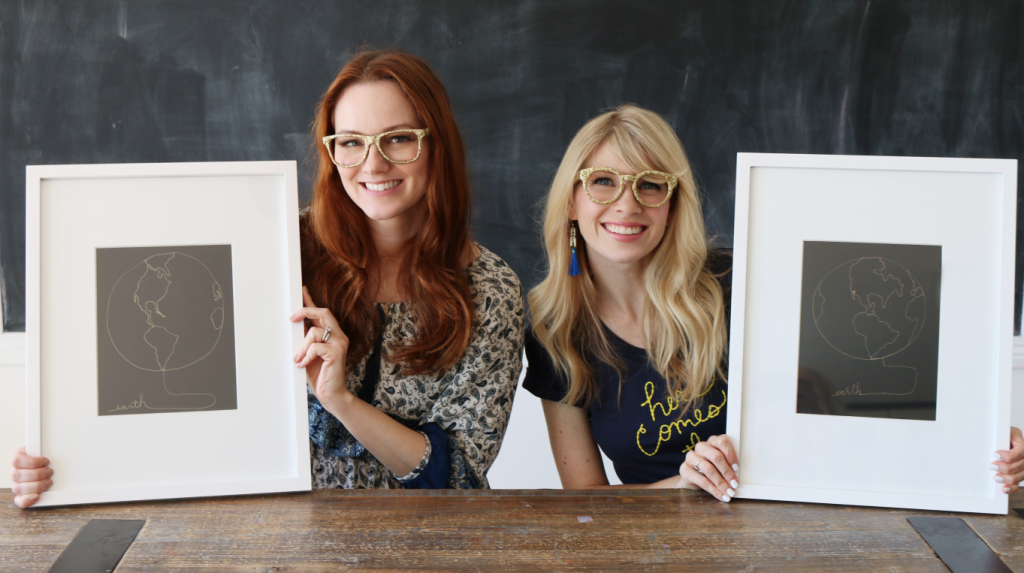 Now the only thing you have left to do is find a great place to hang it. It's perfect for Earth Day, or for every day!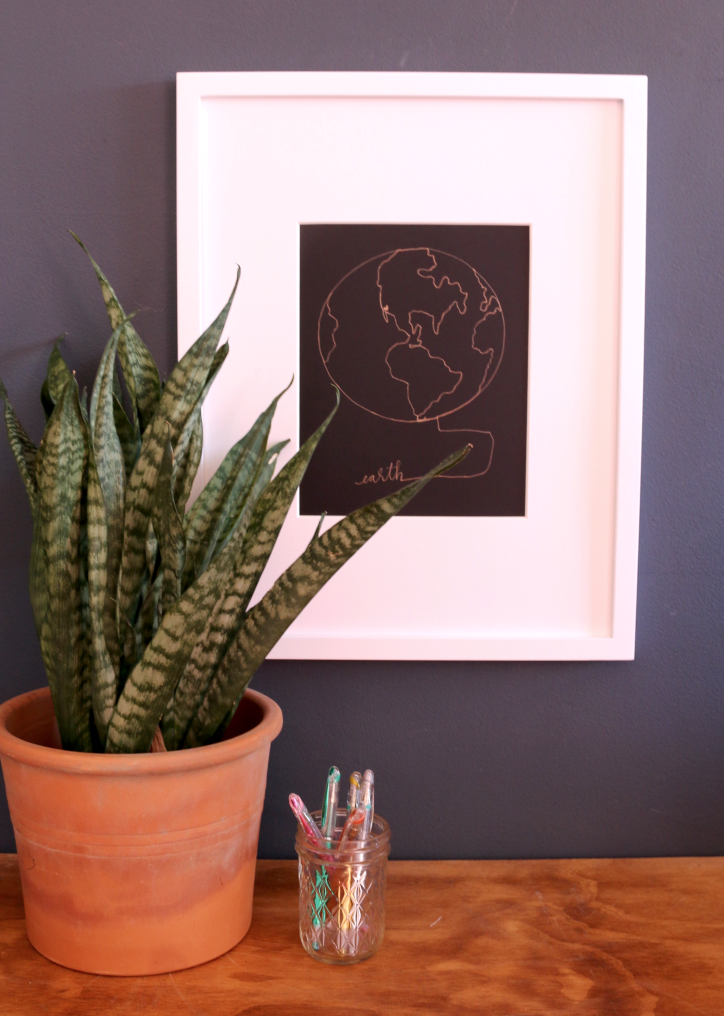 A special thanks to
Pentel
for sponsoring this Earth Day Inspired DIY!