Getting to shoot at Disneyland was a bucket list experience that will never be forgotten. It started in the wee hours of the morning. We came through a back door and into the quiet park. It was just our team, and the stray cats.
Our team consisted of photographer Angela Kohler, makeup artist Gia Harris, hairstylist Bori Chang? and models Summer Bellessa and Brooke White (of course). We also want to thank the Disneyland team, including Donald, who is one of the sweetest human being alive.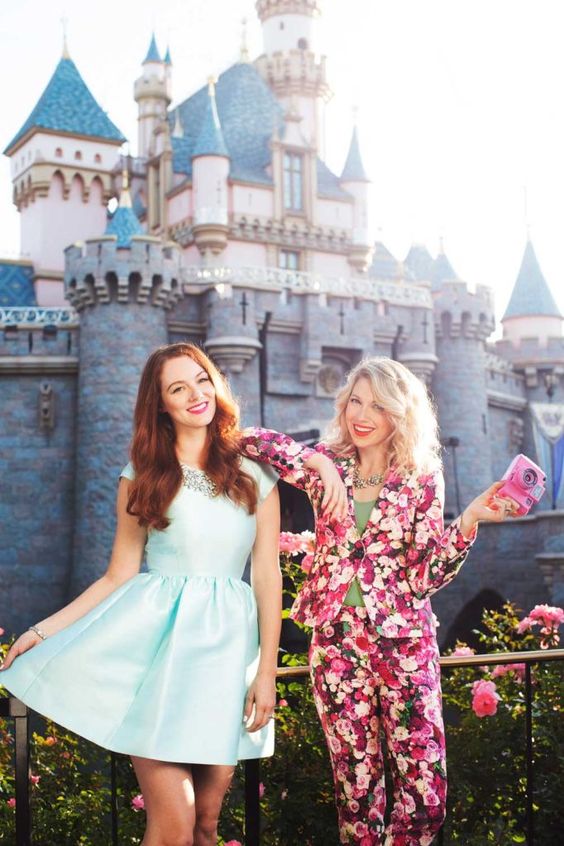 Our first shot was as the sun was rising, in front of the castle. It was magical. Technically it was just Summer in the first shot, we were testing the light, and it came out darling too.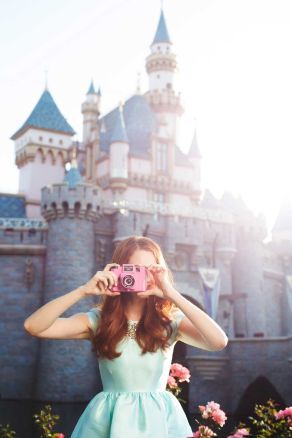 Check out the rest of the image we shot all over the Disneyland Park. From Disney's Toon Town, to the Tea Cups, and in front of the iconic It's A Small World Ride.