While the show, Deal or No Deal is not scheduled to return anytime soon, the gals have been busy! If you need your Deal-or-No-Deal-Model fix, and the reruns aren't cutting it, here are four shows you can check out.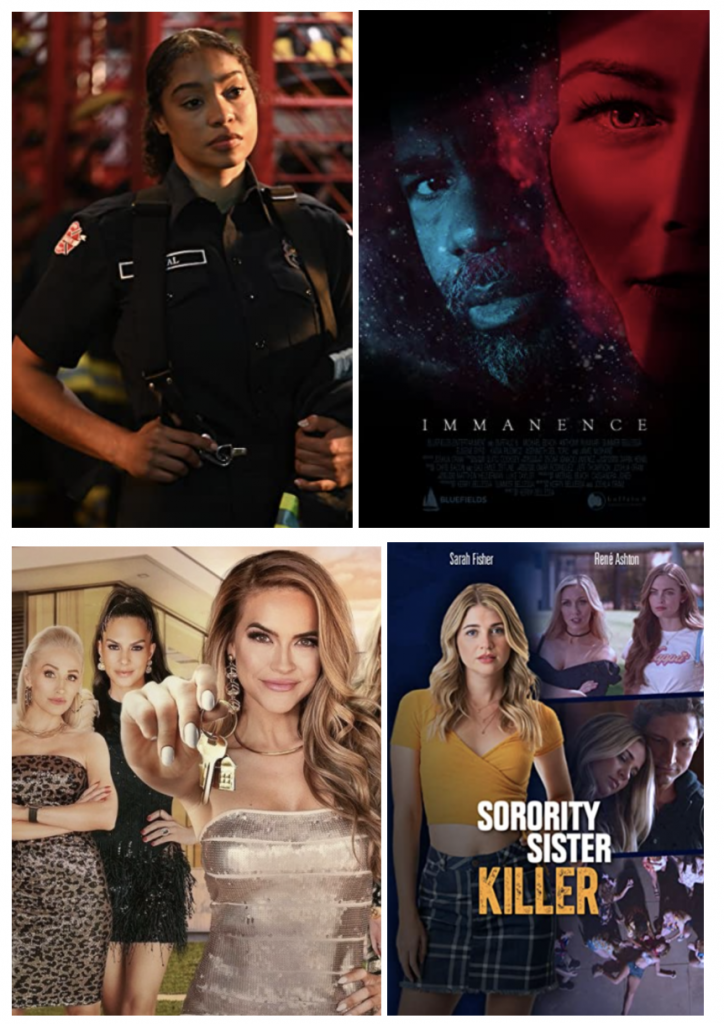 We loved watching Natasha Ward (case number 19) as Ellie, the president's press secretary in The Oval. Now we get to see her in a new character. Deja Duval is a firefighter at Station 19. The critically acclaimed spinoff of Grey's Anatomy follows the lives of men and women in a Seattle, WA Fire Station. Check out season 5, episodes 5, 6, and 7 on Hulu or Amazon.
When she's not sharing her modeling life and being adorable on TikTok, Lani Baker Randol (case number 5) is acting in creative and fun projects, including Sorority Sister Killer, from the Lifetime Network. Lani plays Courtney in the film, which can be found on Amazon. It's campy and ridiculous in the best way.
Selling Sunset is on it's 5th season! So if you haven't been hooked with the ladies of the Oppenheim Group yet, you're missing out! Amanza Smith (case number 20) starts as the new girl of the crew, but is a fast fan favorite. The show highlights all the things that Deal or No Deal fans have always known about the briefcase model: her strength of character, intense loyalty, flair for the creative, love of her kids, and her truthful, sassy wit. It also stars Amanza's bestie Mary Fitzgerald, and Davina Potratz (who's a long time friend of Summer's). You can watch it on Netflix.
Speaking of Summer Bellessa (briefcase model 25), she rounds out this post with the dark thriller Immanence. Now available on Amazon and Apple TV. Bellessa plays a radio astronomer who's team discovers a mysterious signal deep in the sea, that could be contact with extraterrestrials. After several terrifying manifestations threaten their beliefs, the team must fight to survive the ultimate evil. Watch it if you dare. Too scared? You could always check out her romantic/comedy Funny Thing About Love!
We hope you've enjoyed this round up. Thank goodness for Instagram, where we can keep up with everyone. Did we miss anyone's project? Tell us in the comments!