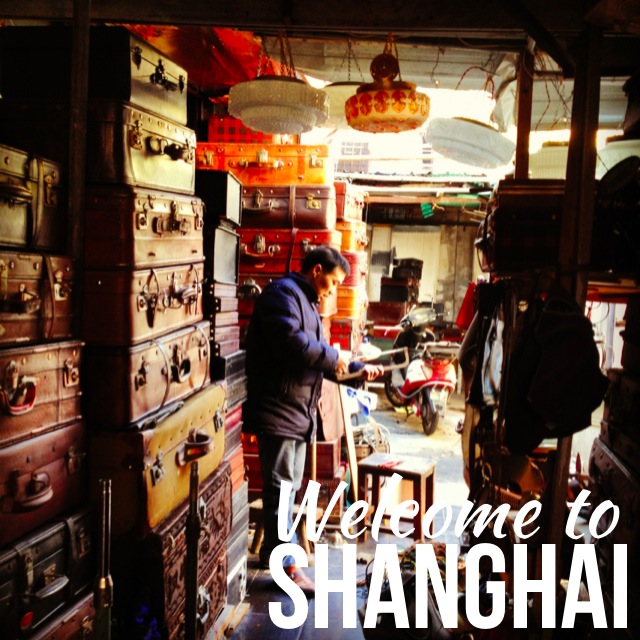 Image credit: Kirsten Morgan
Shanghai, China, is a gritty, chaotic, shocking and fascinating city – I would hardly call it "darling." But as a big believer in being able to find the sweet in just about anything, I was up for Summer's challenge to write a post about how to have the most "darling day in Shanghai"!
The funny thing is, Shanghai is not exactly known for being a big tourist attraction. I've never heard anyone say, "My dream vacation would be to visit China." It's not really a place you hear awesome stories about that you remember and tuck away for when you plan your next big vacation. When one thinks of China, typically all the non-exciting (and often kind of frightening sounding) things come to mind, like how China is taking over the world, or that they don't love their baby girls, they are communists (gasp!) … or maybe you simply think about yummy take-out food when you think of China, ha! Either way, I hope to change that. After living here for eight months now, I have truly fallen in love with this crazy city and have found that there are, in fact, many darling must-see's to enjoy.
But let's say you only had one day in Shanghai. And being a GWG follower, you're probably a lot like me and would love to be taken anywhere that is charming, artsy, colorful, classic, pretty … So without further ado, here are a few of my picks for a most darling day.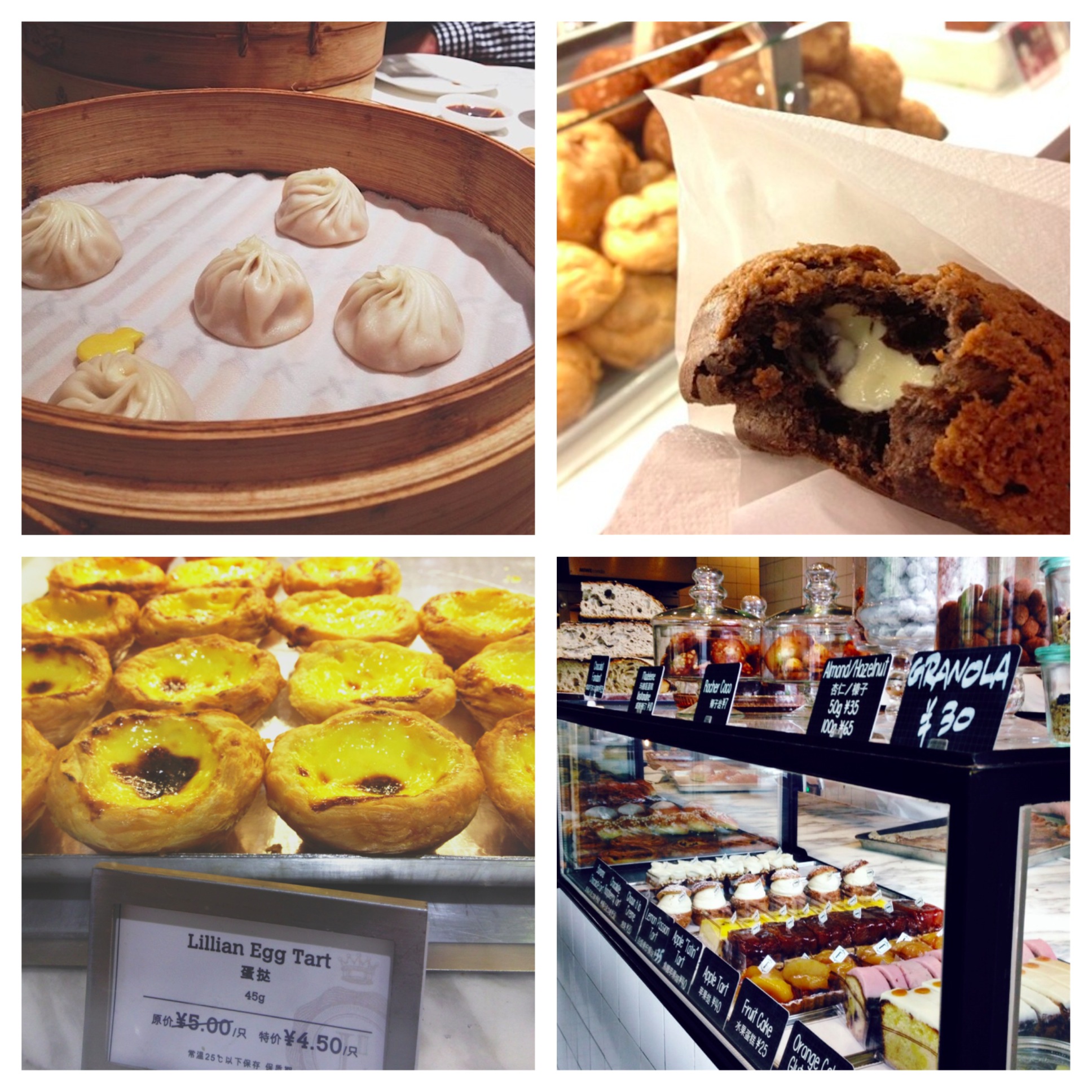 Darling Food – Din Tai Fung, Farine
Shanghai is known for its amazing xiaolongbao "soup dumplings." While you can find all sorts of dumplings being hand made and steamed right off the streets, for a more pristine yet still authentic experience you have to check out Din Tai Fung. Served with dainty Chinese greens sautéed in rice wine vinegar and a side of fried rice, you will transport to heaven with every bite. It's no wonder Din Tai Fung was named one of the top 10 restaurants in the world – yes, the whole world! – by The New York Times.
For a quick stop, check out the mouth-watering Farine, an artisanal French bakery and cafe in the most charming part of Shanghai, the former French Concession. Farine is located within a cozy enclosure of shops and restaurants called Ferguson Lane. You'll feel like you've been transported to the streets of Paris, yet there are still some subtle reminders that you're in Shanghai, like the Chinese statuettes that dot the cobblestone walkways and the strokes of Chinese characters on the menu.
Darling Dessert – Chez Choux, Lillian Cake Shop
The first dessert I tried when we moved here was at Chez Choux, a "Japanese style, French-inspired" cream puff shop. I have never seen cream puffs sold on their own like this, so I was intrigued. The shells of the cream puffs resemble little bread buns (so Asian!) that are made of a delicate, yet cookie-like texture, and then it's stuffed with the most creamy, divine vanilla or green tea filling you've ever tasted. You can find Chez Choux pretty much everywhere, it's kind of like the Dunkin Donuts of Shanghai! I really need to figure out a way to smuggle some back with me when we relocate back to the U.S. in a couple of years.
Probably the best Chinese dessert, ever, has got to be the egg tart. I've eaten egg tarts everywhere in Shanghai, from a cart off the streets to the local bakeries, even at Domino's Pizza (one of the few Western fast food joints here). They are all good. But for the best egg tart, head straight to a Lillian Cake Shop and prepare to die happy. Egg tarts consist of a crème brule-like custard nestled inside a flaky, buttery croissant crust. They are served warm and practically melt in your mouth. I made a tower of egg tarts "cake" for my daughter's 1 year-old birthday party, and it was a big hit!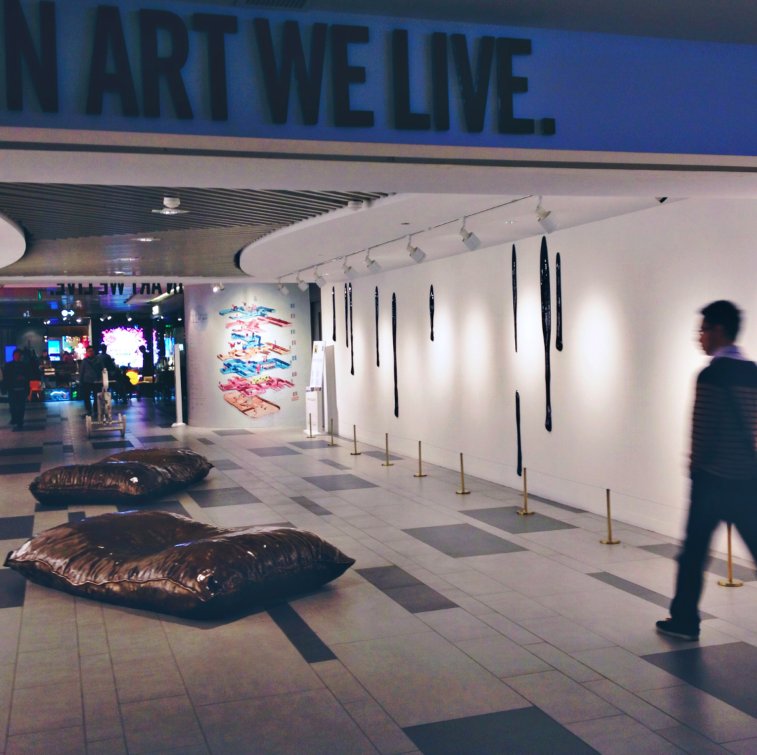 Darling Shop – K11 Art Mall (bonus: Monet exhibit), antique market on Dongtai Rd
Shanghai has this weird fascination with malls, because I'm pretty sure there is one on every corner in this city. They're not your typical department store malls, though, I'm talking floors and floors of every luxury brand you can imagine and some you've never even heard of. I could window shop for the rest of my life and not get bored here! My favorite mall is located in the hip neighborhood of Xintiandi called the K11 Art Mall. It's not just a place to shop, which is sort of secondary to all the artwork displayed and the modernistic architecture of the mall itself. Imagine that a trendy art gallery in West L.A. and The Devil Wears Prada got married and had a baby, that is this mall! And as a bonus, K11 is currently hosting an amazing Claude Monet exhibit complete with 40 original masterpieces and a "mini-Giverny" with idyllic green bridges and lily pads. I visited the exhibit when it first opened and it actually made me cry a little, I can't help but get weepy whenever I see Monet!
For those of you who love antiques and scavengering for hidden treasures, you've got to visit the antique market on Dongtai Road (also in the former French Concession). It is a treasure trove of everything from jewelry, carvings and paintings to every kind of dish, vase and pot in beautiful blue and white patterns to vintage suitcases, phonographs and other small furniture. Markets in Shanghai are ubiquitous, overwhelming and distinctly Chinese, which means during your visit here you have to go to at least one, and I'd choose Dongtai Rd for your darling day. Don't forget to bring your haggling skills!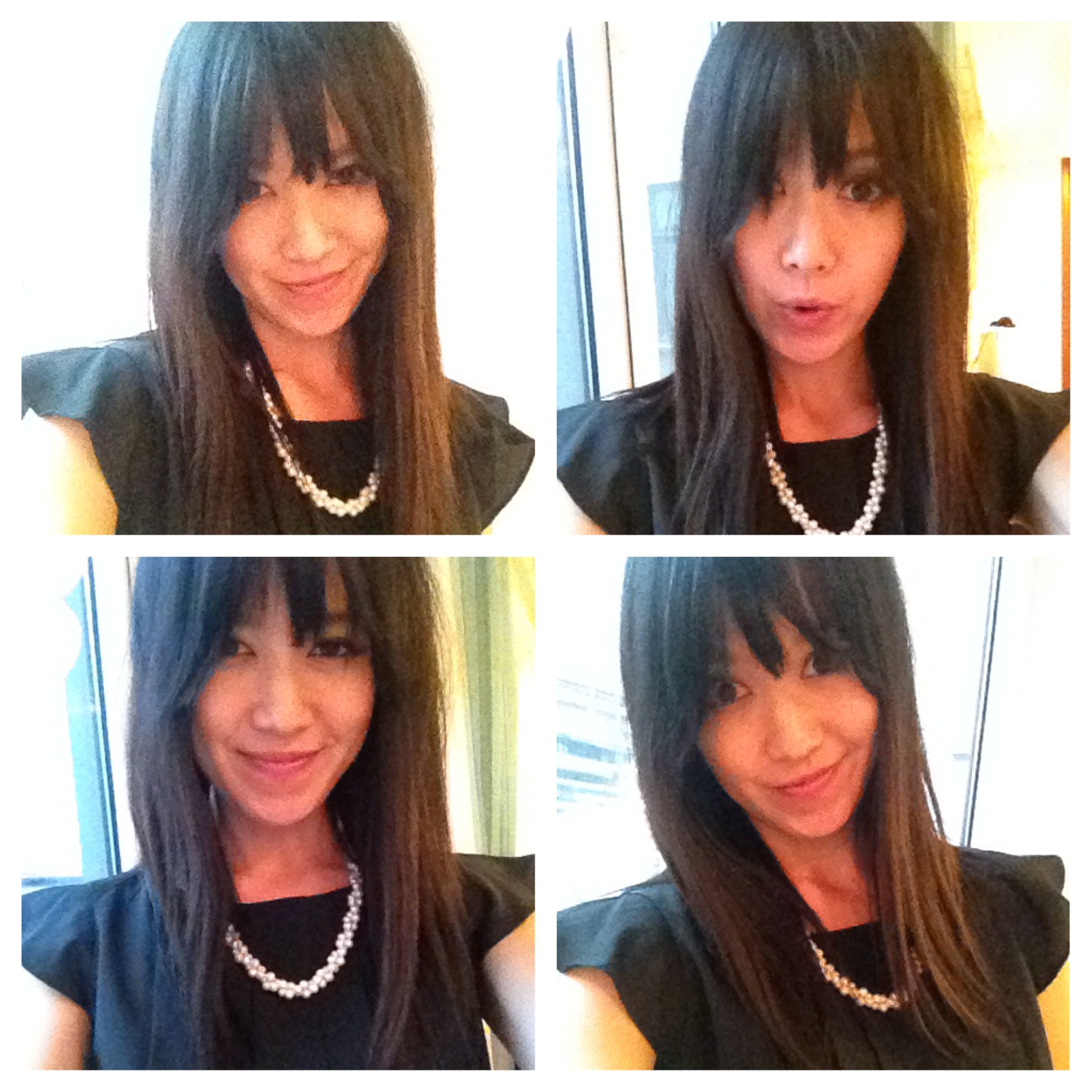 Tatum is a long-time friend and fan of ours. She was one of Summer's first writers for ELIZA Magazine as well as the PR guru behind The Girls With Glasses launch four years ago. When her preschooler was six months old, she left the PR field to focus on motherhood and her writing. Last fall, she and her cute family relocated from a life of suburbia, surfing and playing at the beaches in Orange County, Calif. to the hustle, bustle and culture shock of Shanghai, China, where she balances motherhood, writing for two expat magazines, and adjusting to life on the other side of the world. You can read some of her past articles here and here and follow her family's exciting Shanghai adventures on Instagram.