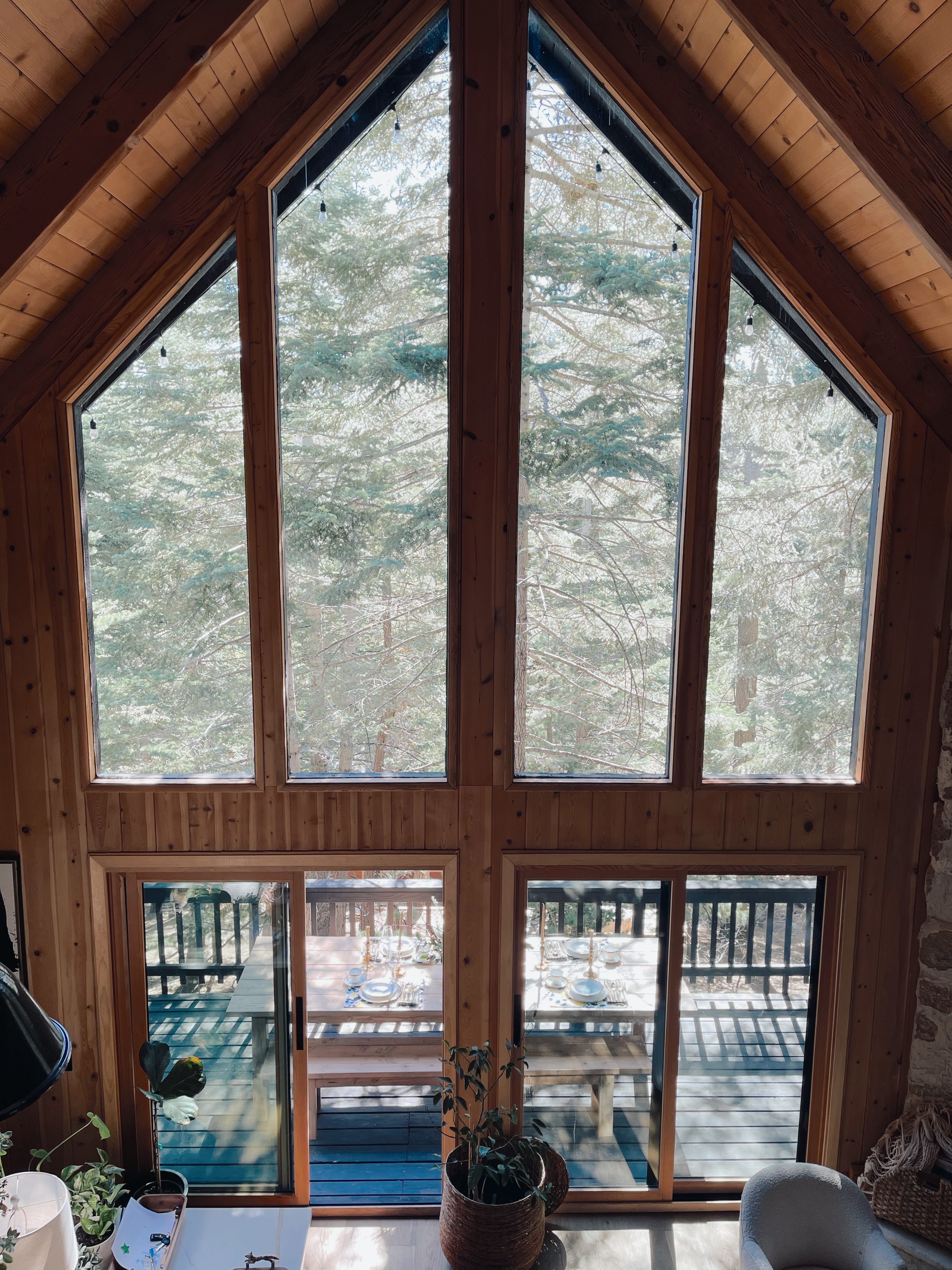 I'm so excited to start hosting people at The Modern Lodge. It's been a dream of mine to fill this deck with food, family and friends. We decided to put together a little Mother's Day brunch. I pulled out my vintage Japanese dishes, that were handed down to me from my grandma.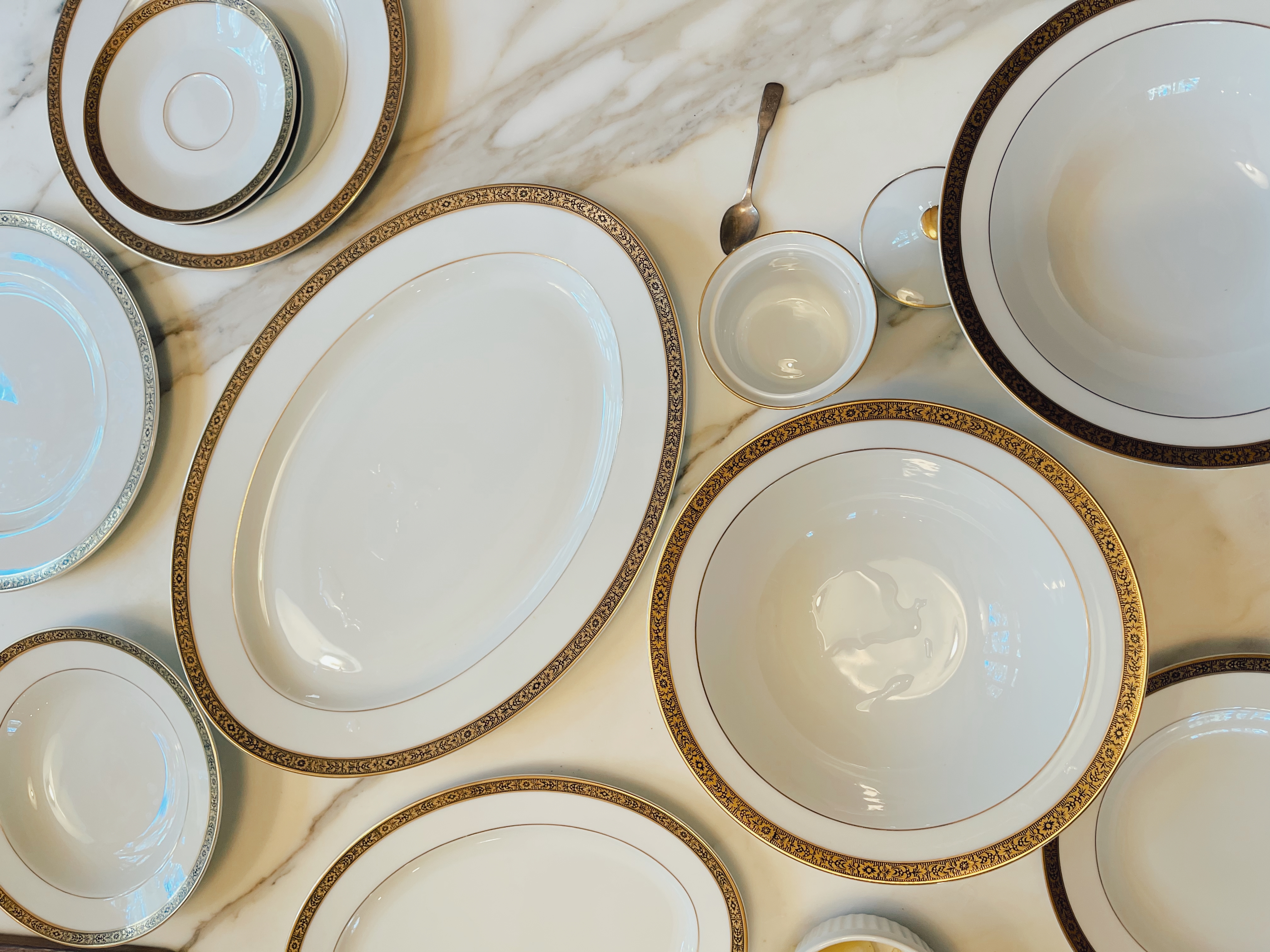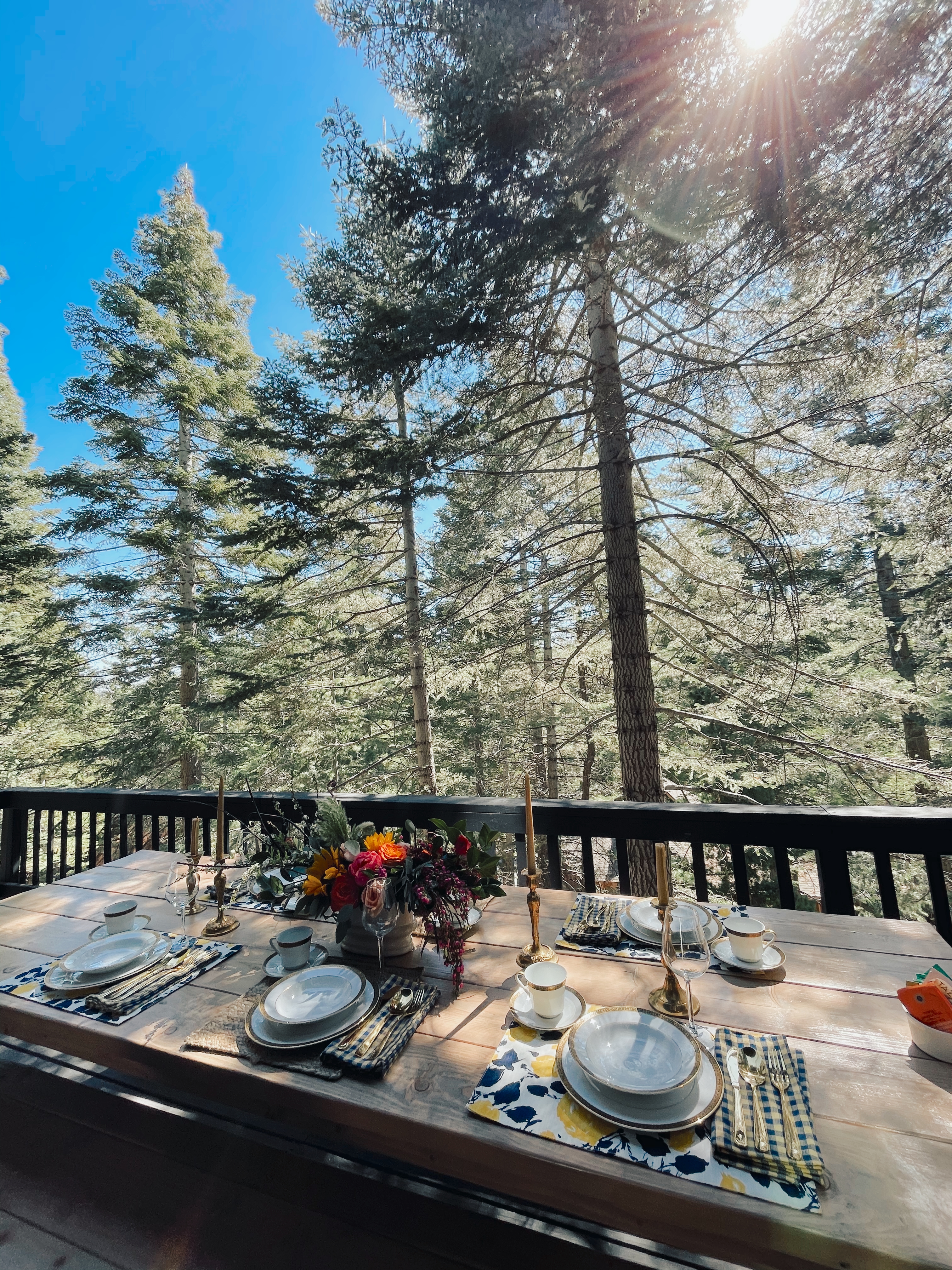 The flowers are from Wildflowers at the Lake. The placemats are Kate Spade (similar ones here) and the napkins are from Pottery Barn (similar ones here).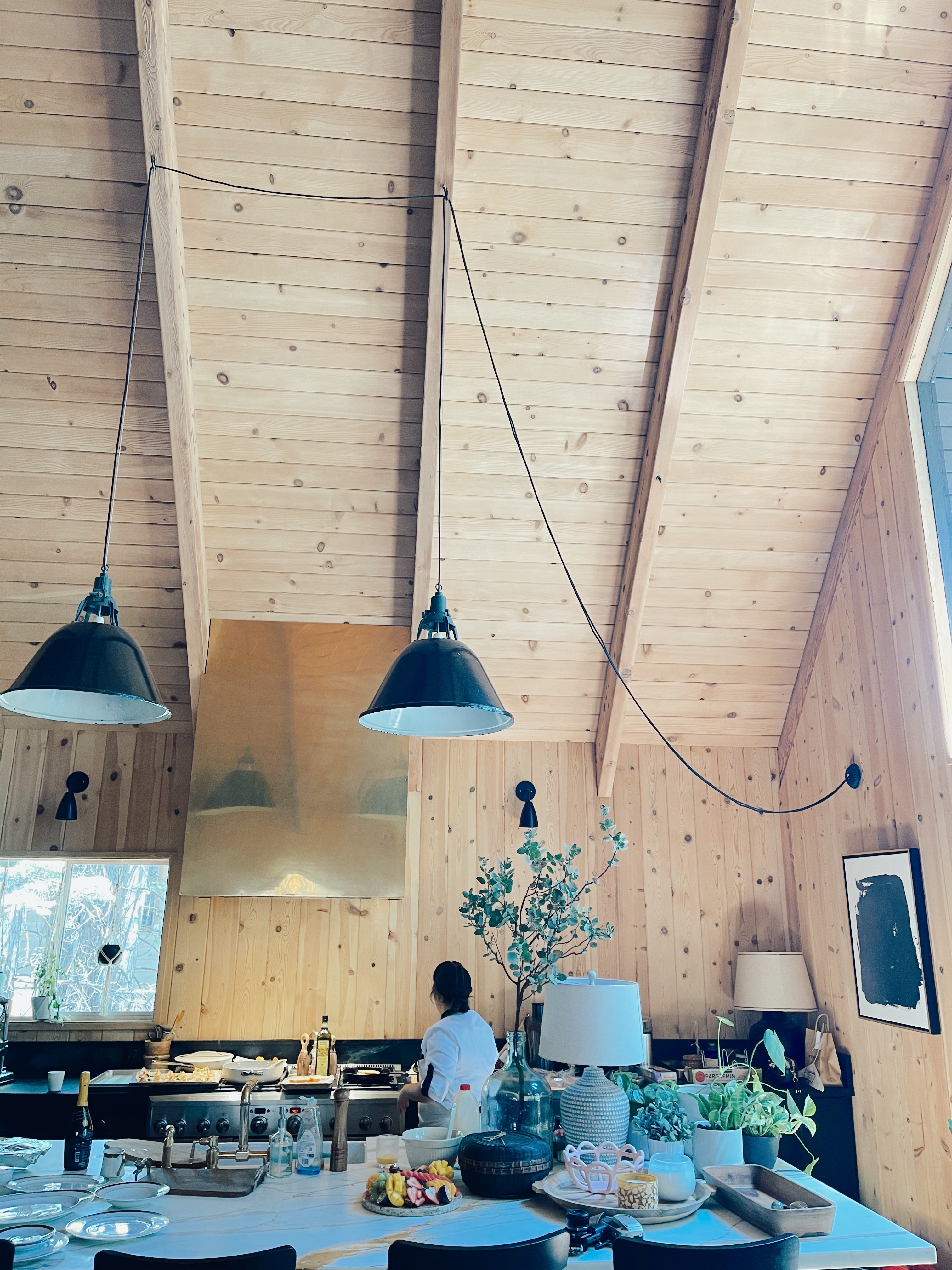 Sara, head chef and owner of Top Town Chef, lives up here on the mountain, and does all sorts of private events: weddings, dinners, charcuterie boards, brunches, and more! You can book her here.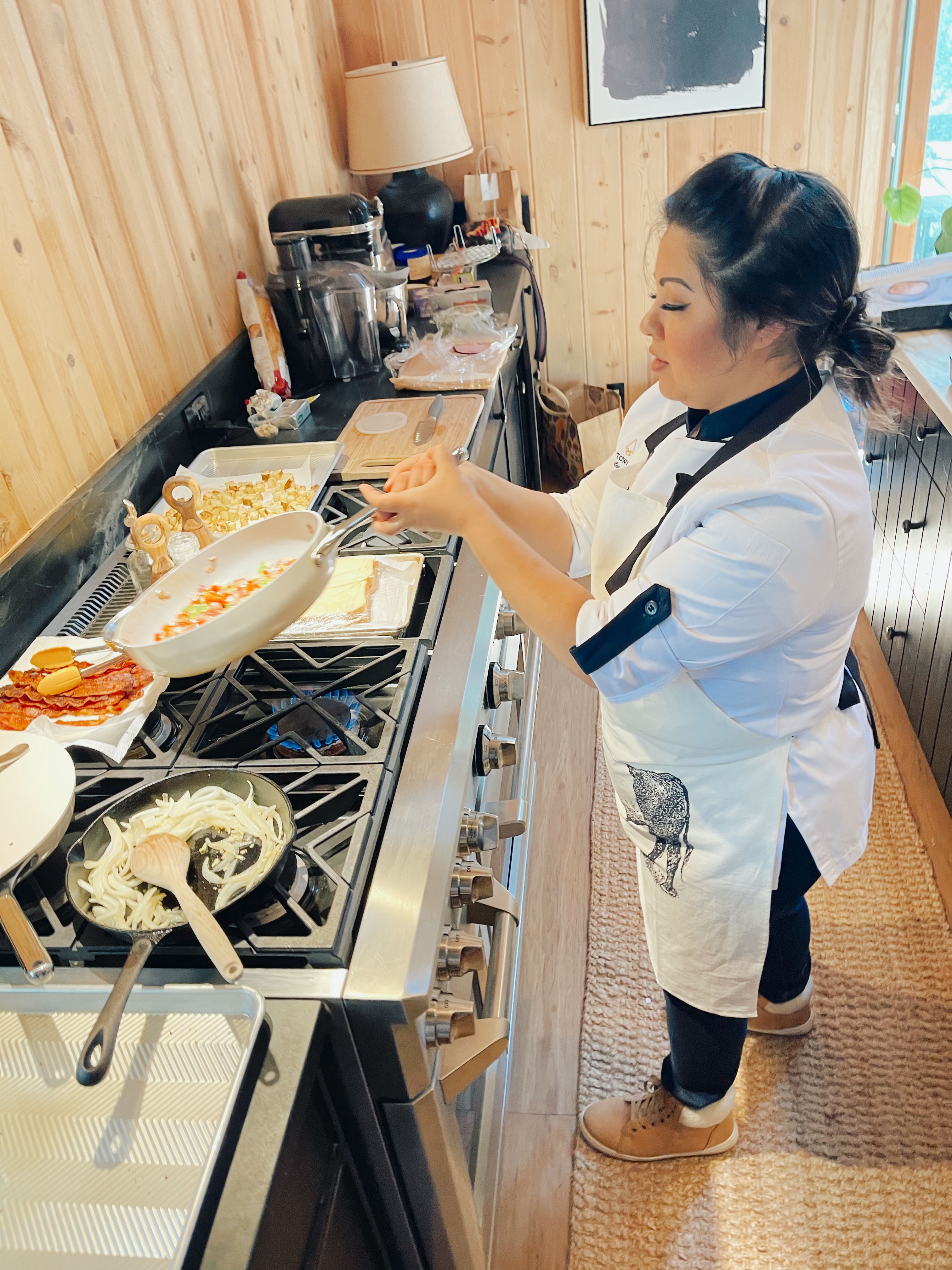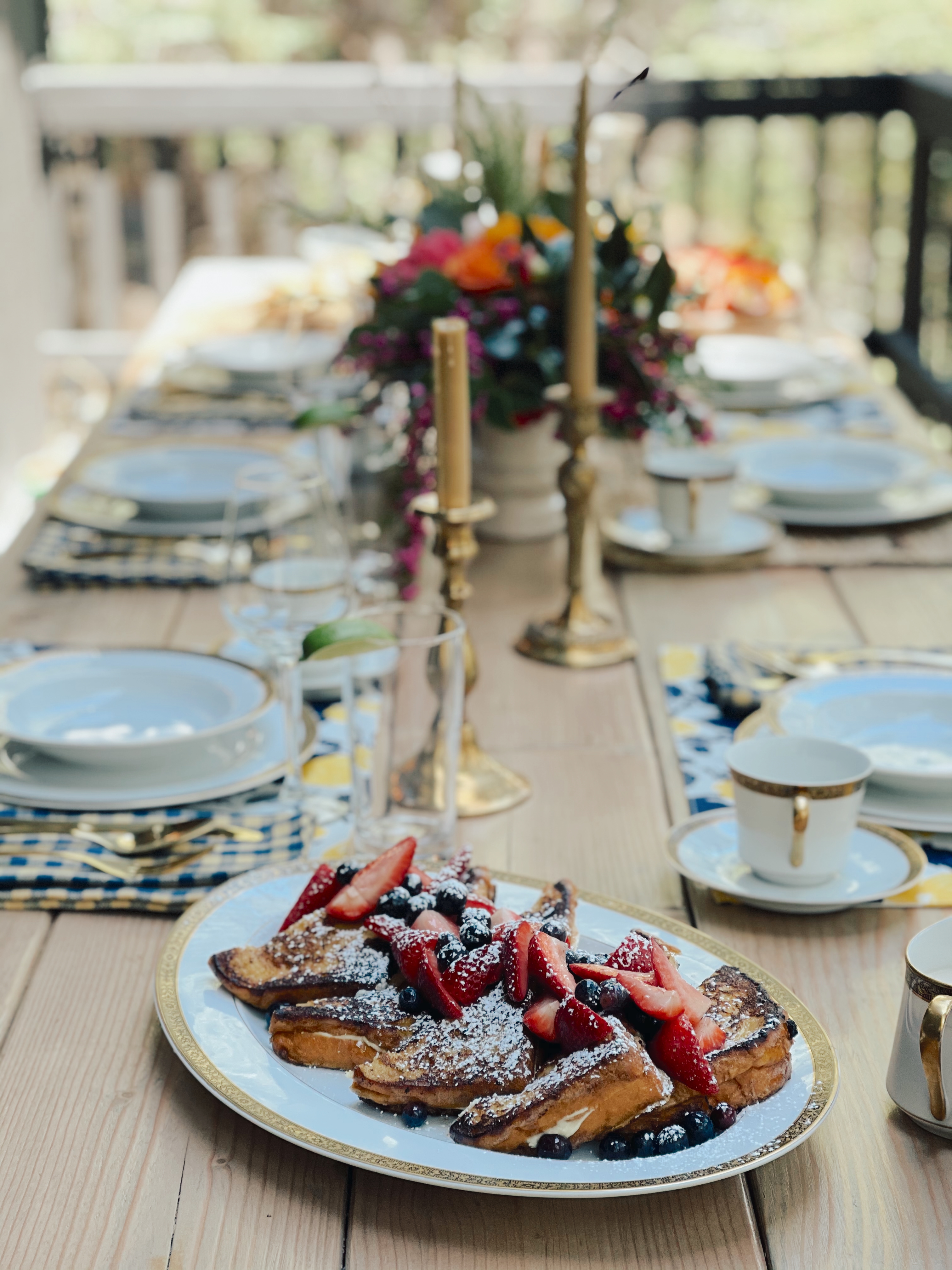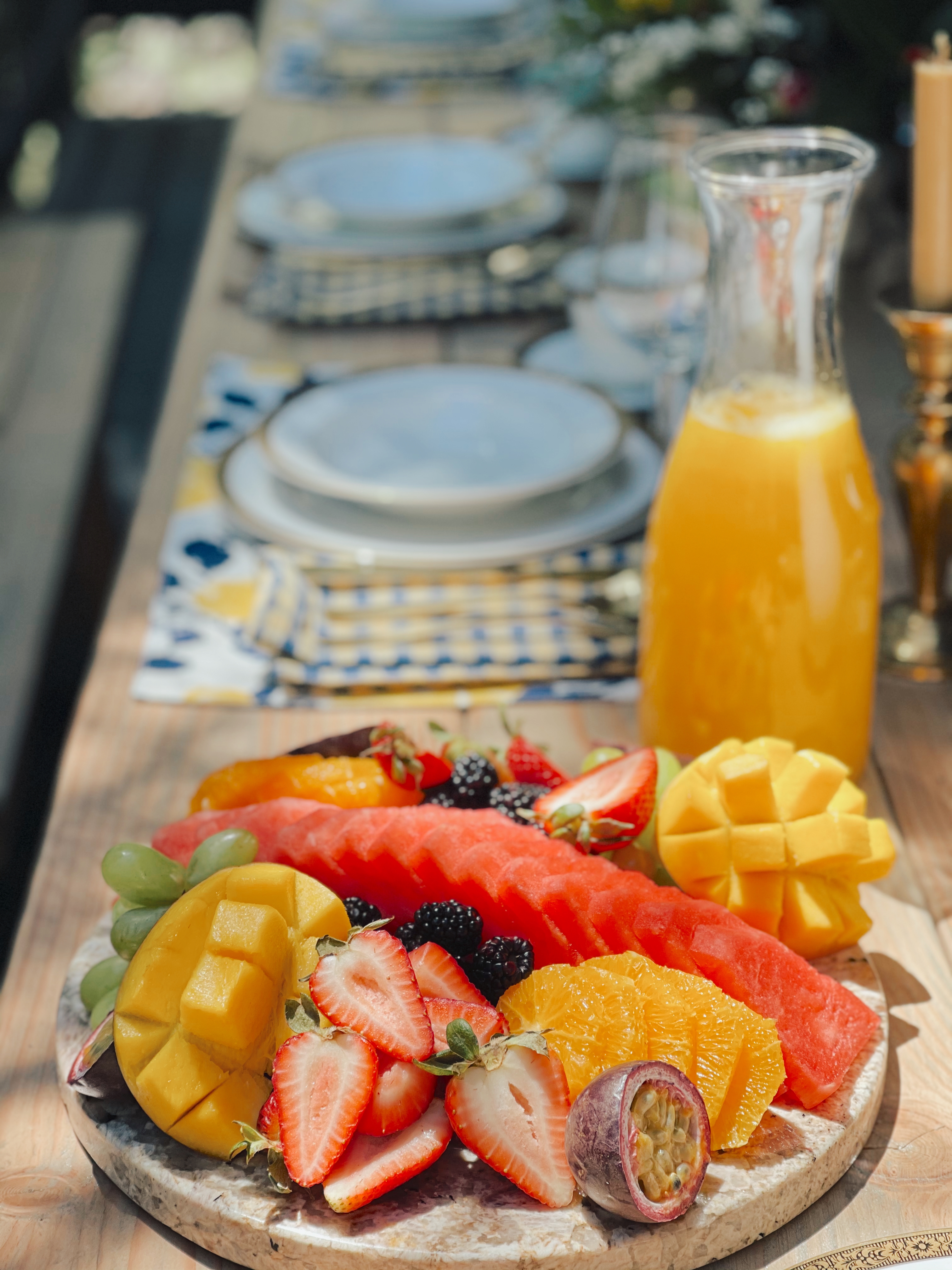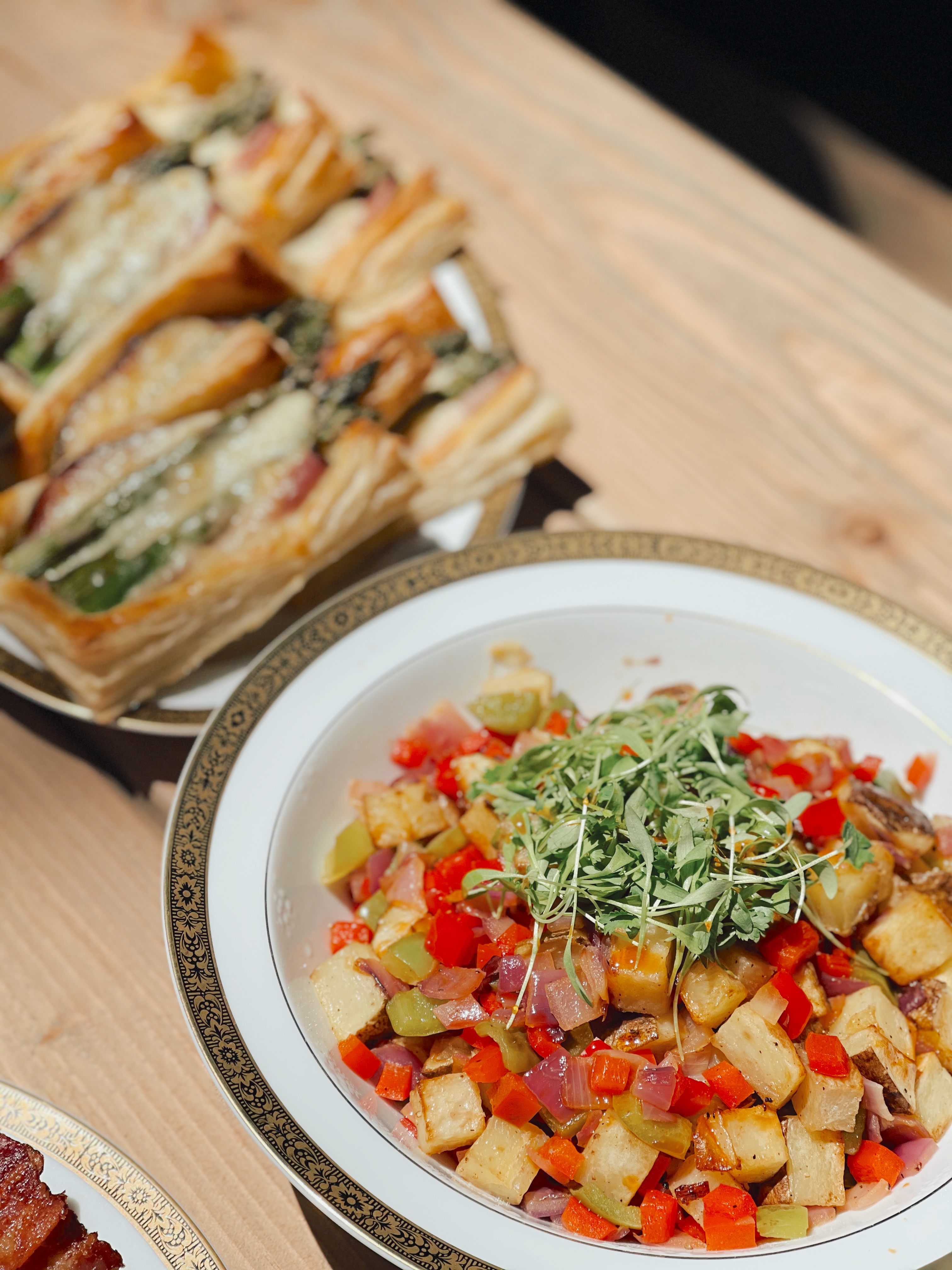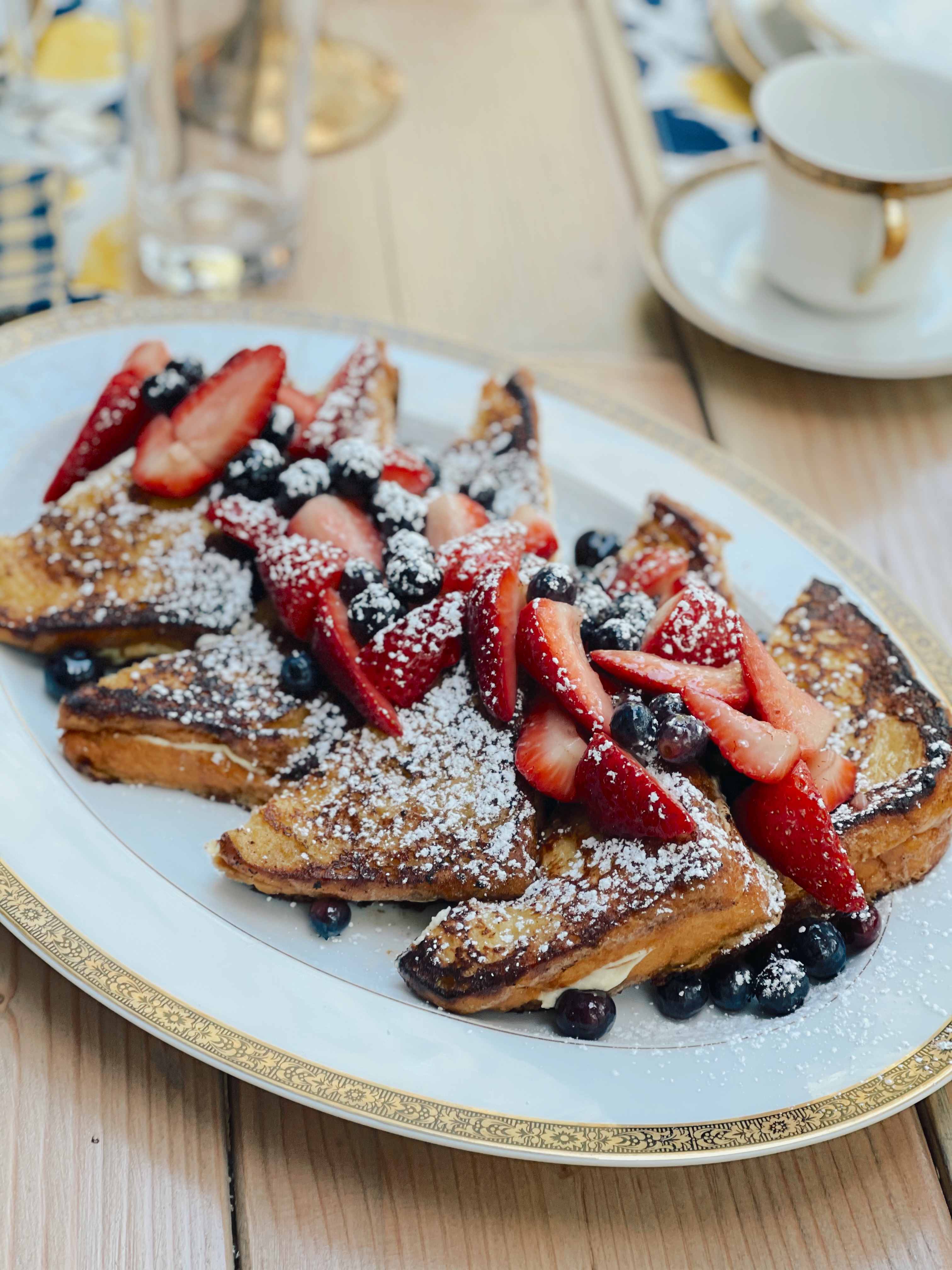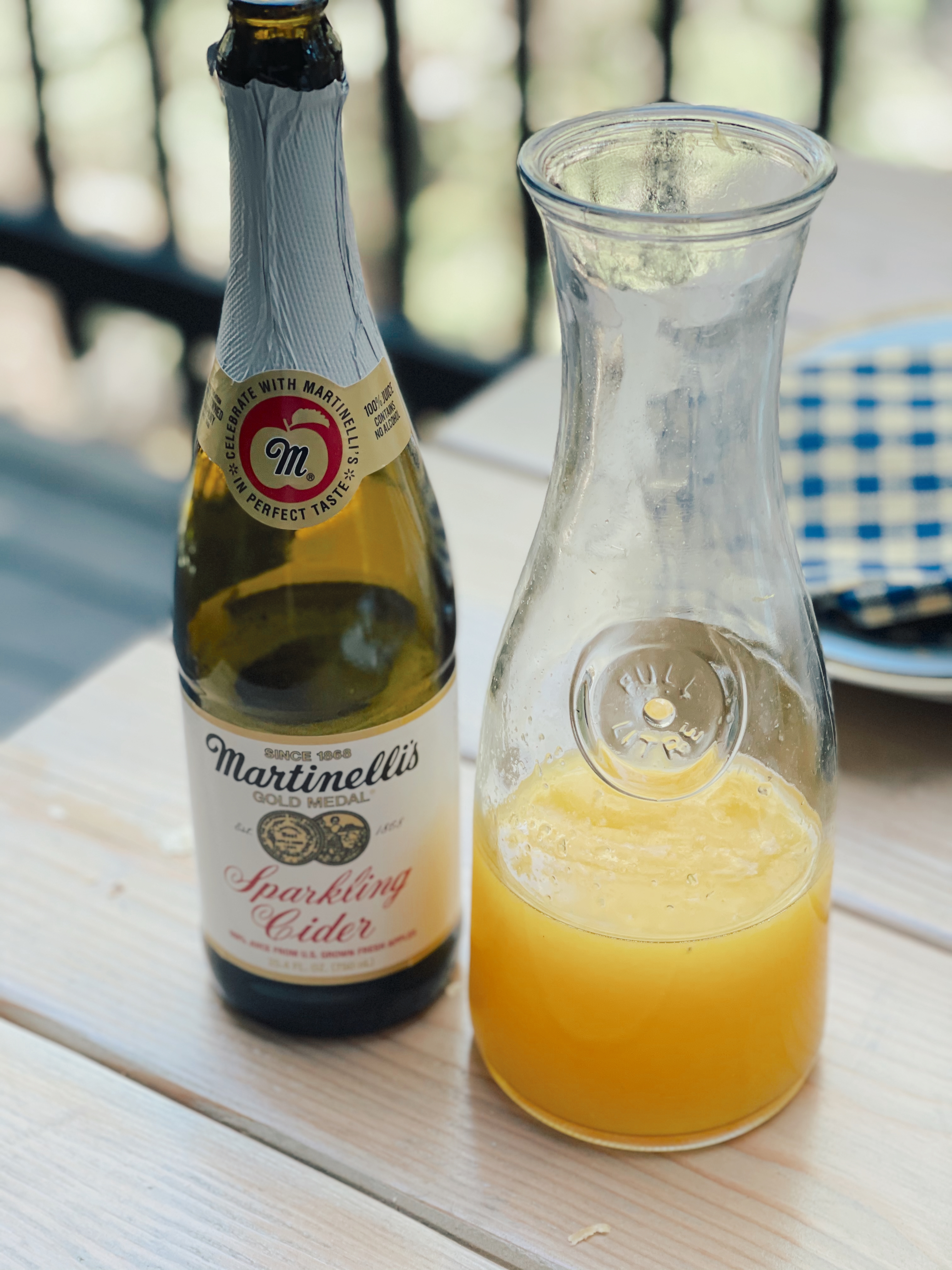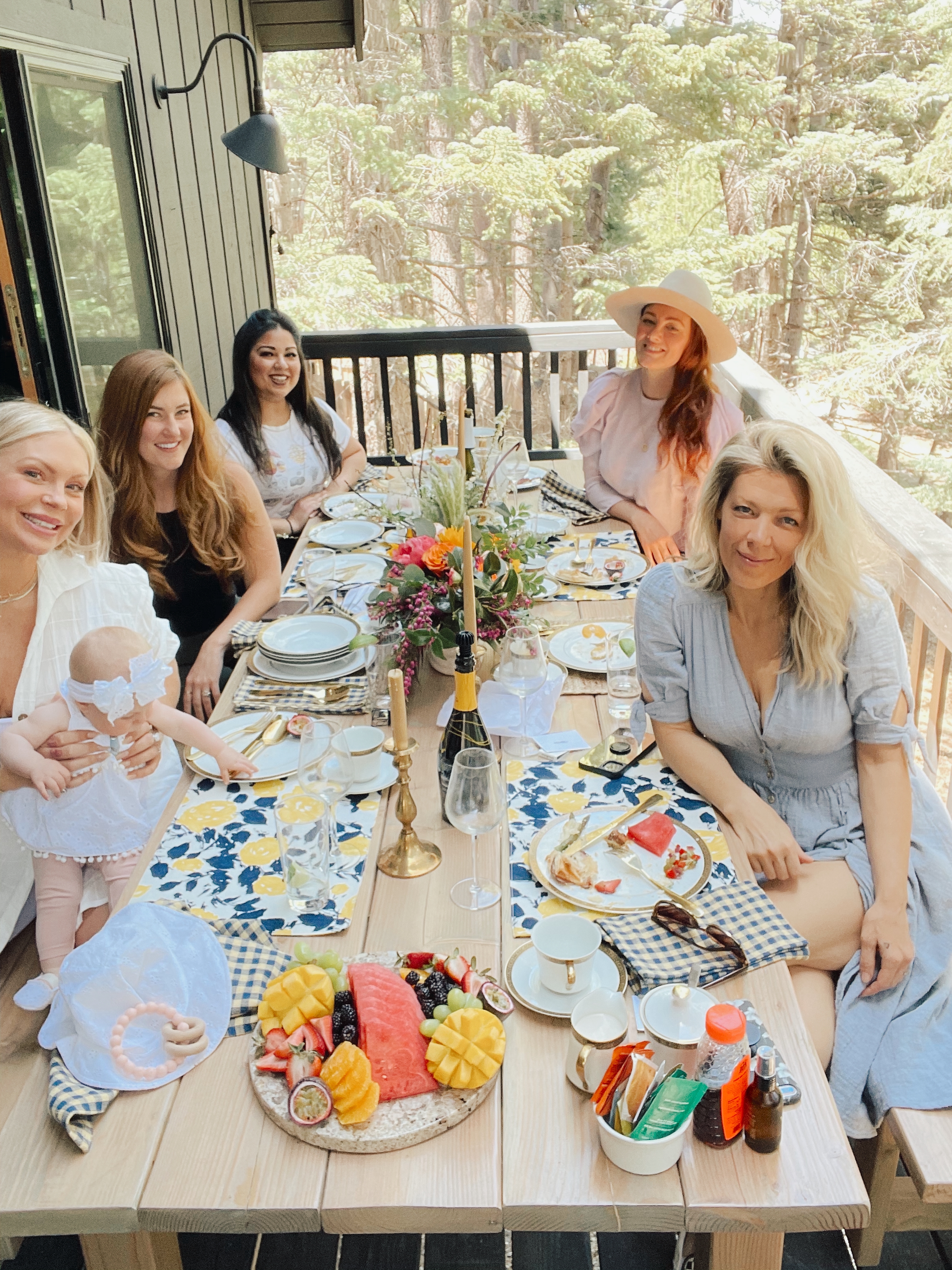 I was so glad a few friends from up here on the mountain were able to come, so we could get to know each other better, and have a much needed girl chatting session. If you want to see what other gals up here are up to, follow: Maggie of Little Patterns, she does amazing botanical illustrations and you can buy her coloring books here, Bridget Blonde, marketing maven and owner of The Story of Mother, Maegan of Love Maegan, a Fashion/DIY/Lifestyle Influencer, and Sara of Top Town Chef, who takes you on her culinary adventures. It was wonderful to get to hang with such talented, and wonderful gals.