Sarah Jane created this print after the Boston Marathon Bombing. She blogged about how the experience made her focus on being a mother and, in her words, "…the incredible duty I have to shine brighter. Overwhelm the darkness. Make a lasting mark. Vigilantly shine out the yucky stuff. It's not going to get any better unless I keep shining."  For some reason lately I have been feeling such a weight on my chest. With so many news stories about baby killings, kidnapping, rape and torture, some days it almost feels like too much. What are we suppose to do? Who are these people I am sharing the world with? How can I protect my family? What can I do? Is there anyway to make a difference. Maybe that's why this print stood out to me this week.
As Mother's Day comes closer, it's good to remember where we can make the biggest difference. When we focus on making the world a better place, that focus helps us find peace.  On Sunday, remember it isn't about the gifts that you give or get. It's about celebrating the women who fill our lives with light and reinvigorate us to continue to shine. And we shine so our children will never loose their brightness. When bad things happen, I am grateful that after the sadness and heartbreak comes hope and love. Each small act of kindness reminds me what life is all about and that there is good in this world and it does outweigh the bad.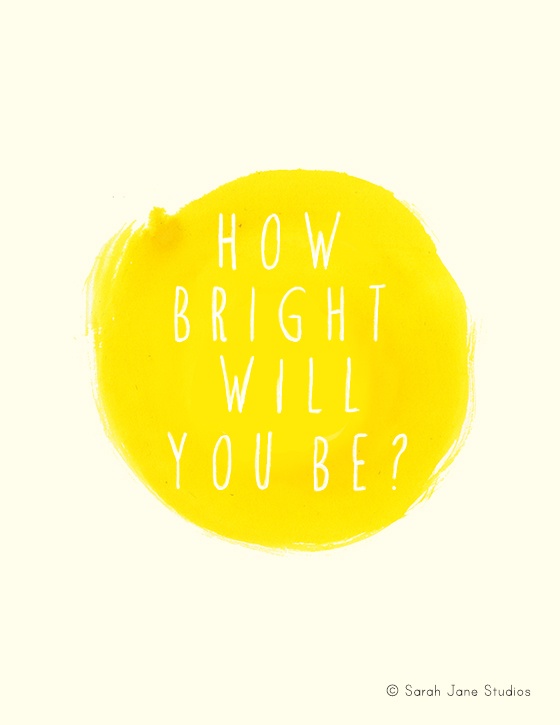 You can download this print at Sarah Jane Studios. How bright will we be today? Thanks for the reminder Sarah!
X
Summer