Phoenix's room was a tricky one because he's still in elementary school, but he's already starting to be so grown up. I wanted to create an age appropriate room, with the utilities he needed. The most important, sleeping, getting dressed, doing homework, and playing music.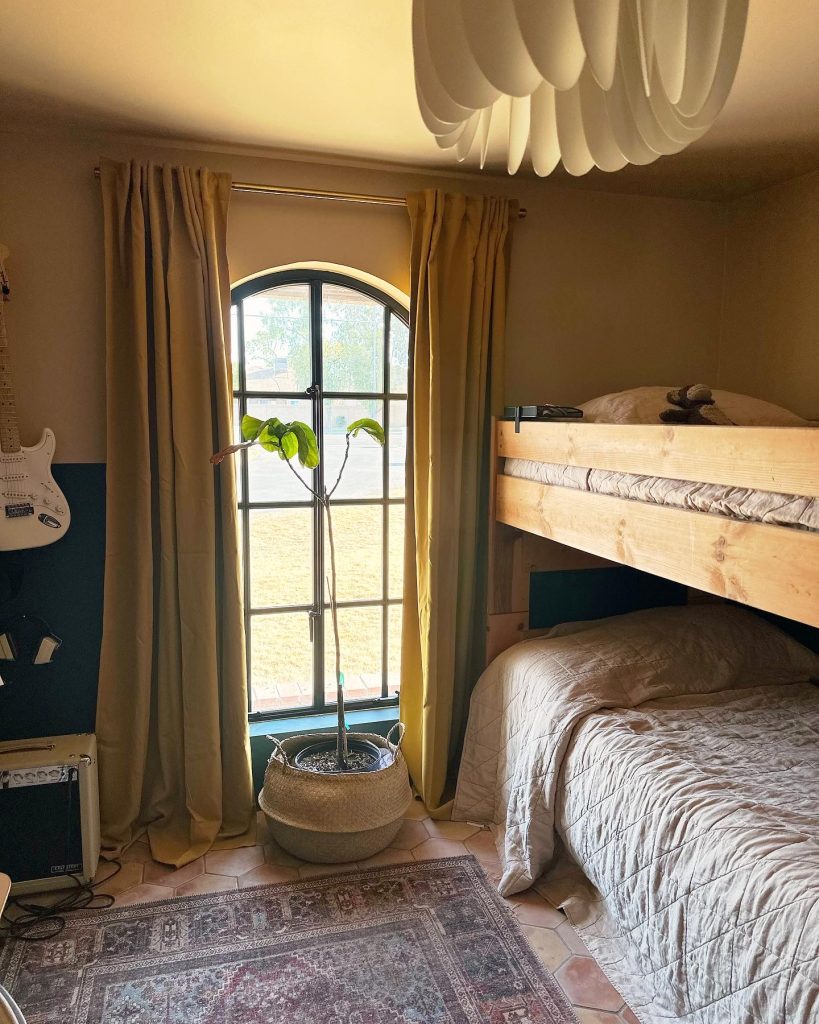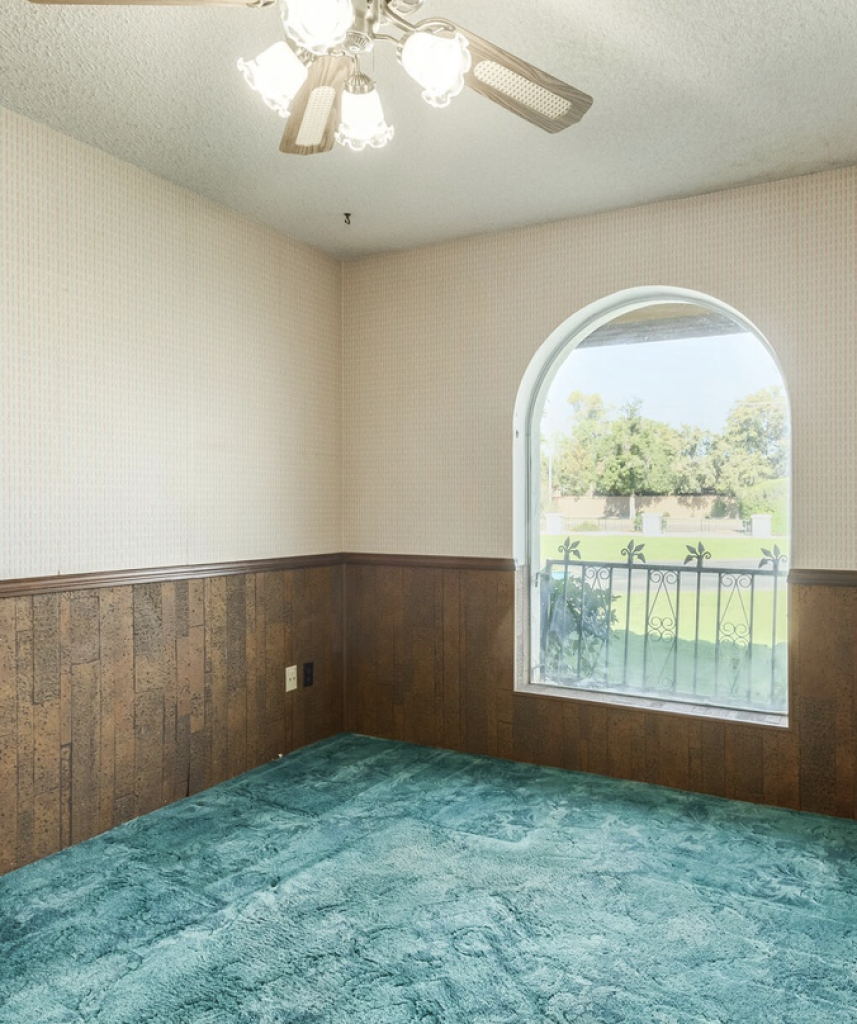 The family that built this house used this room as an office. I played with keeping the faux wood half wall. I painted it, turned it over, but it just wasn't working. Instead we kept the idea, and did it all with paint. We went to The Color Wheel in Mesa, and chose from their Benjamin Moore colors. After a bunch of testing we landed on Gentleman's Gray and King Authur's Court in Regal Select eggshell finish.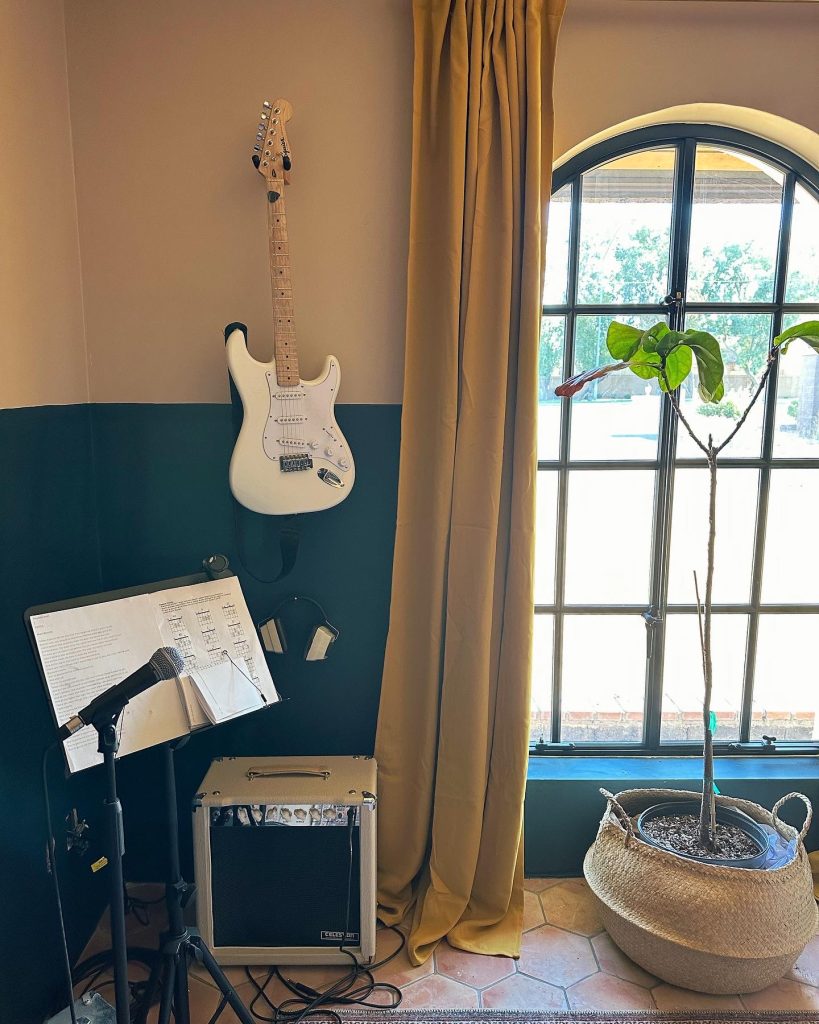 The saltillo tile is from Place of Clay. Window is custom made from Pinky's of California.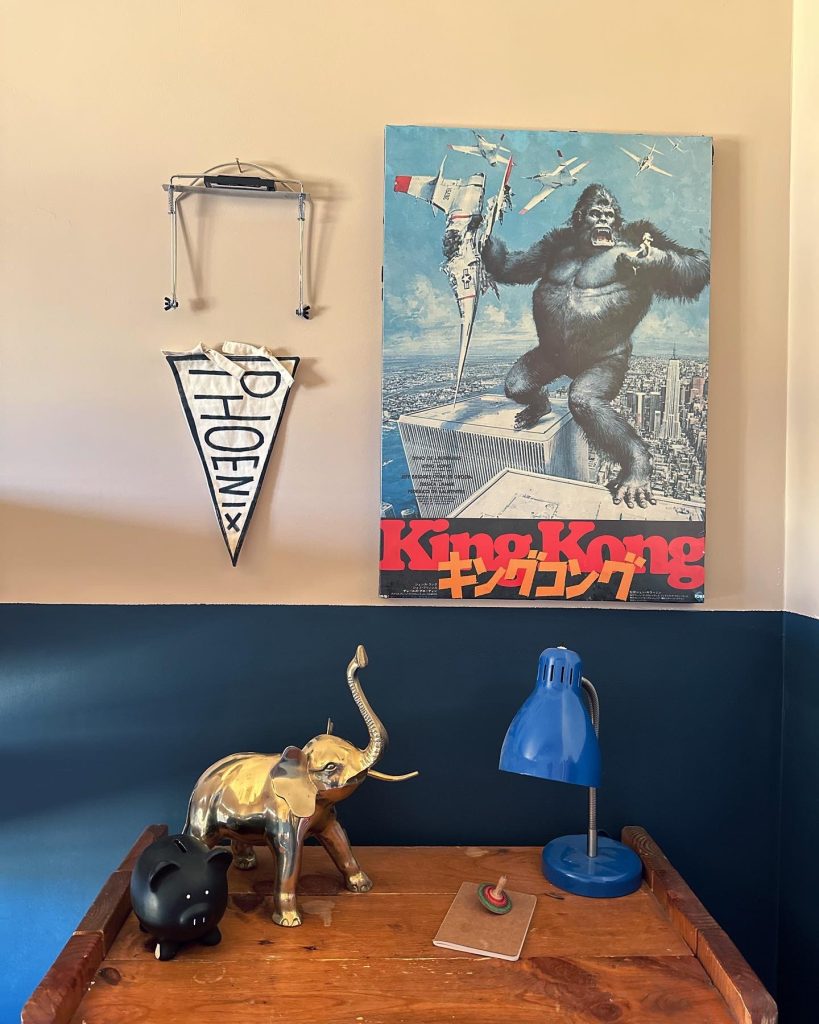 The King Kong poster is vintage, from Kerry's childhood bedroom. The Phoenix flag is one of only a few things that came with from Phoenix's past bedrooms. Roxy Marj created it. And the harmonica and harmonica holder are from Rockwell's Bob Dylan Halloween costume!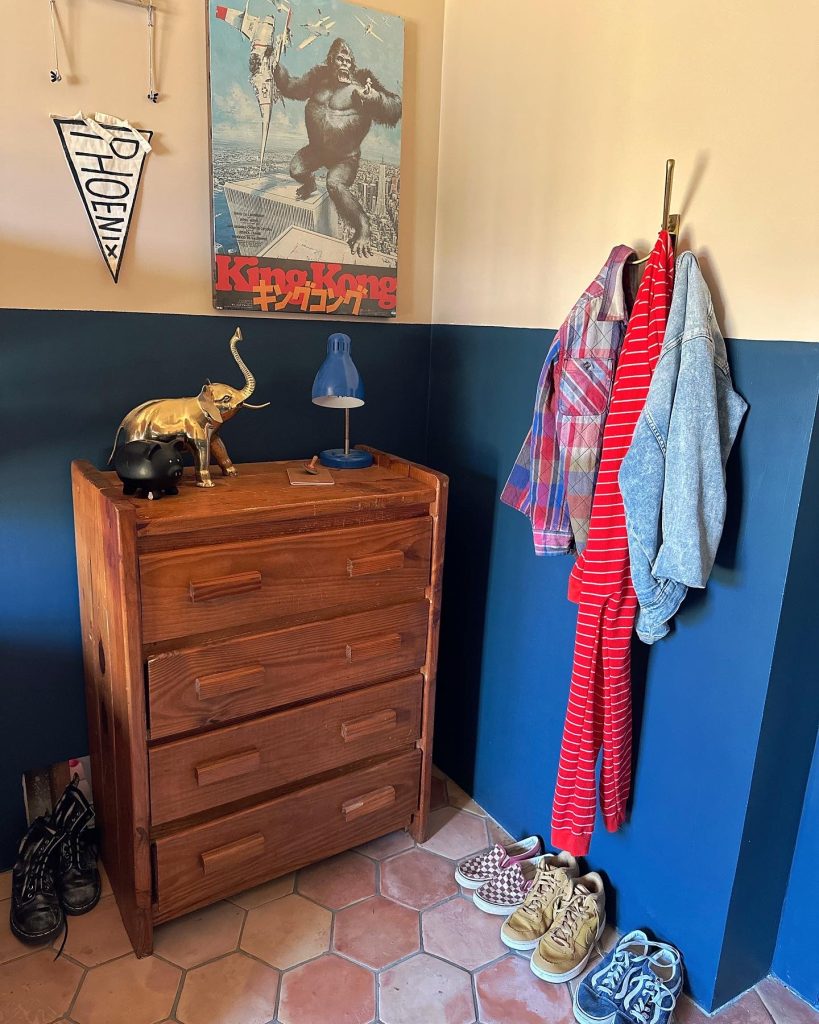 The dresser was found on a Offer Up. With a little sanding and stain, it looks perfect. He doesn't have a ton of closet space, so we installed the hook that holds his most used jackets and pajamas!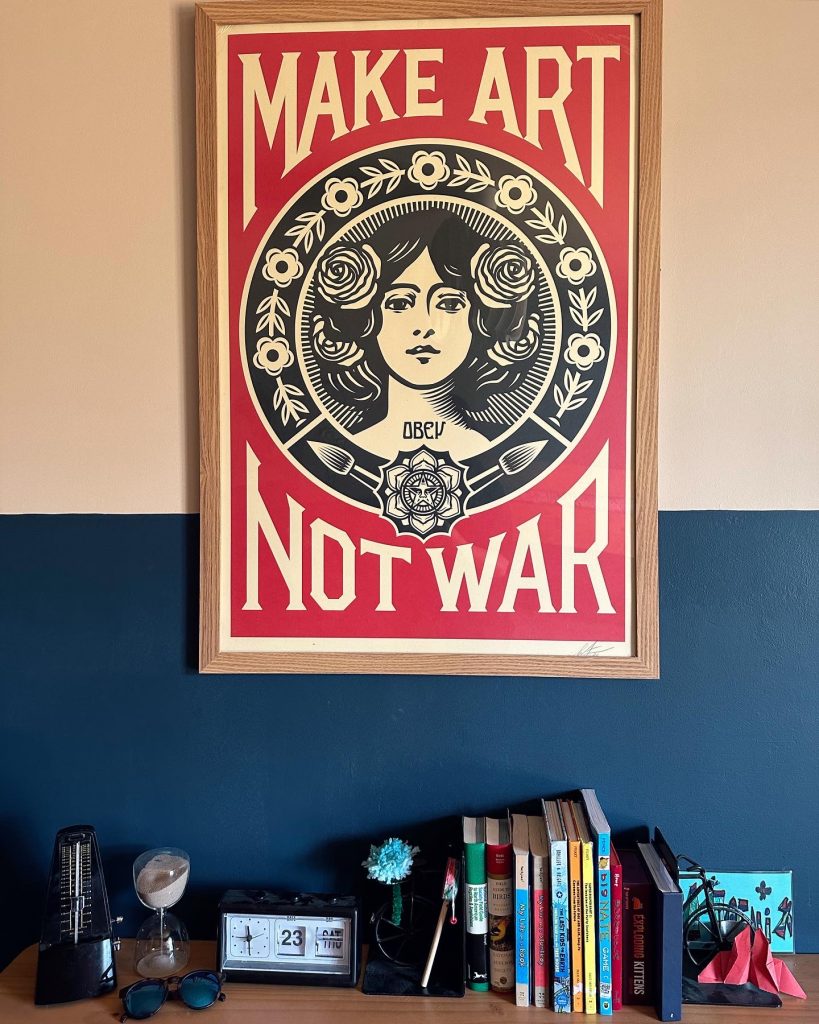 Kerry and I met Shepard Fairey at an event in Louisville, Kentucky while we were location scouting. We bought this print, and had him sign it.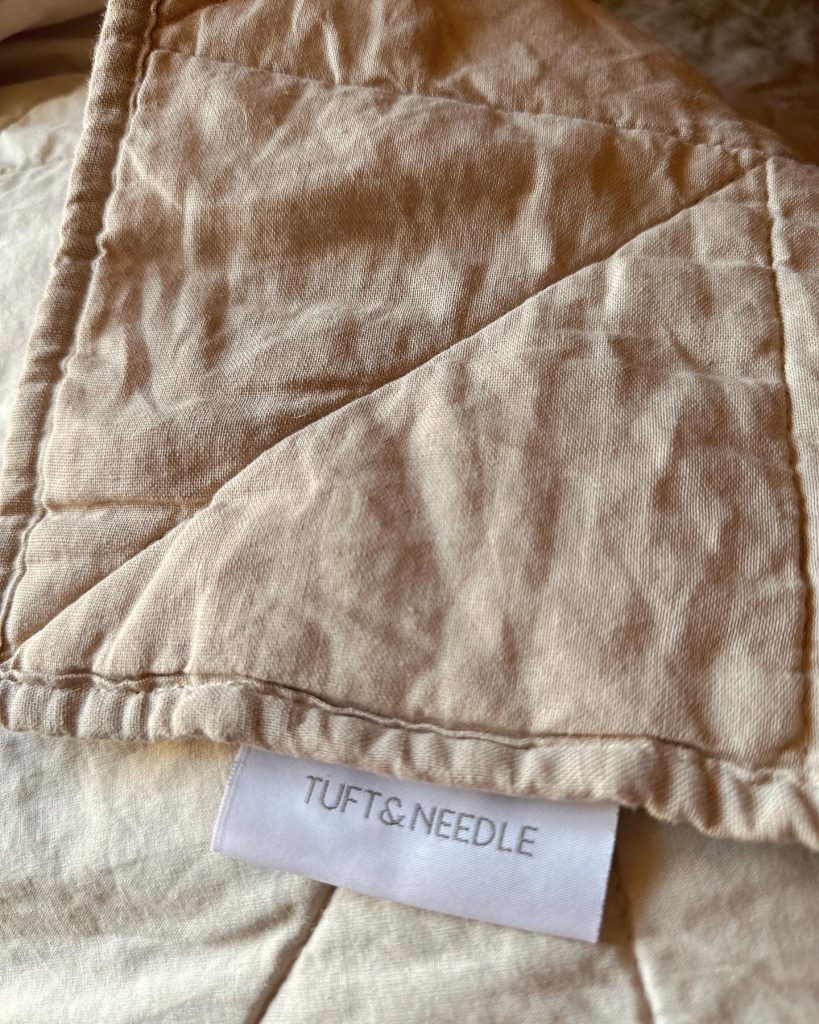 We chose Linen sheets from Tuft & Needle, for those hot Arizona summers, and these beautiful quilts from them too.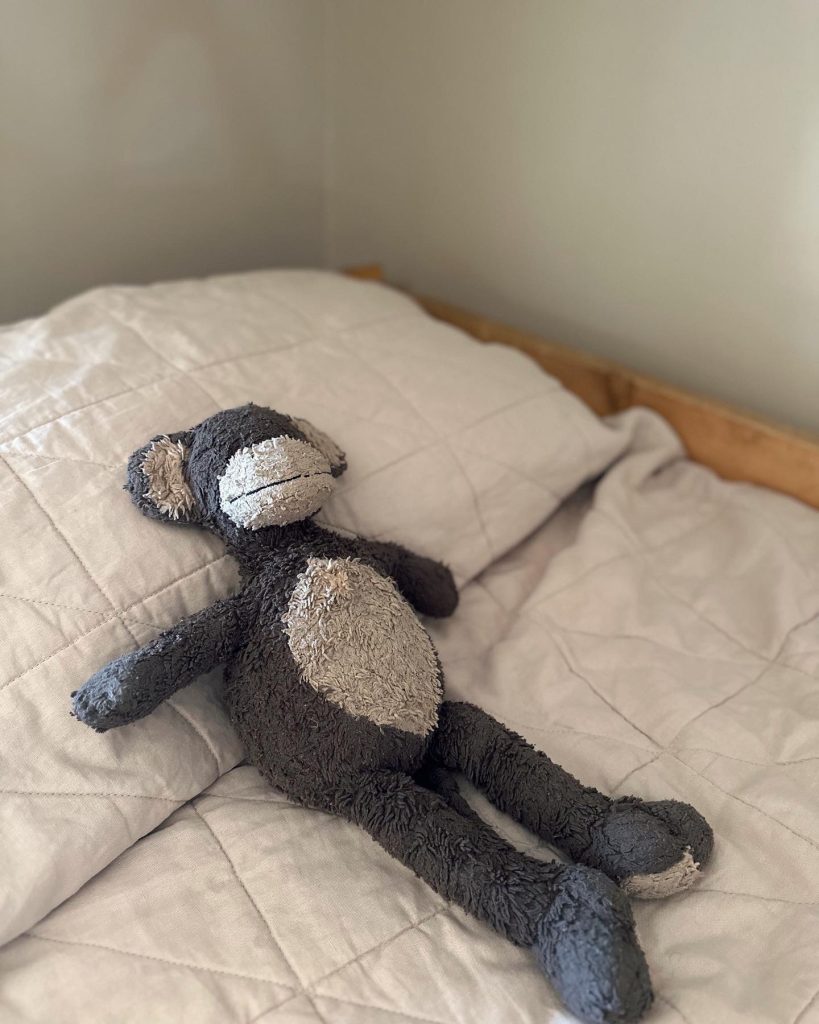 Phoenix said he didn't care either way if Max was on his bed anymore, which was a little sad, but if the choice is given to me, I'll keep this little guy in the mix for always.
Check out instagram to see more from the room, and ask any questions. Hope you enjoyed seeing what we've done to this room. And huge thanks to Jamie of 89 Oak, we appreciate your insight and guidance!