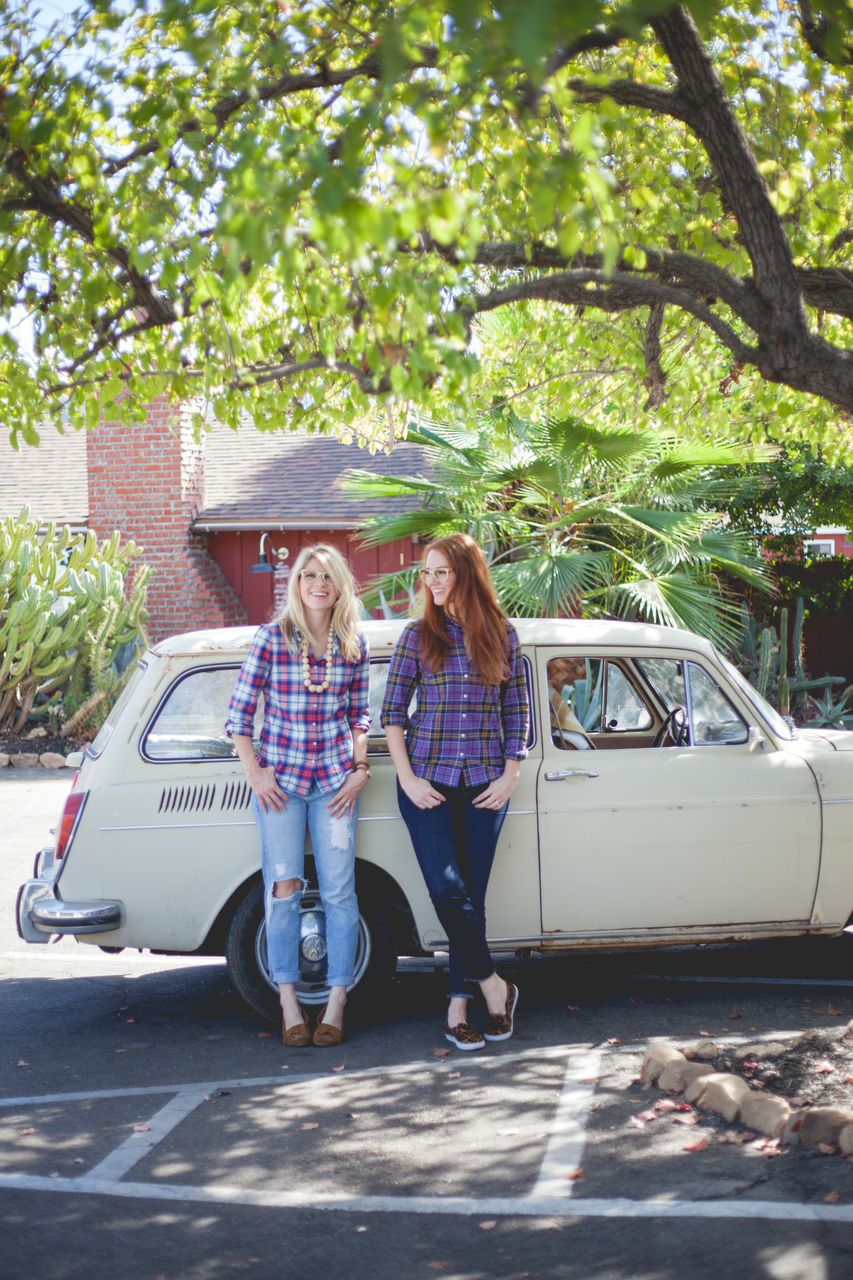 We're gonna be honest, camping isn't our favourite thing to do. We love being out in nature, but hate the idea of compromising our style for the weather. Glamping gives us the chance to get away – remaining stylish during the day – before returning to our comfy beds, come nightfall. After all, why not enjoy the fun factors of camping and discard the unglamorous parts? Follow us around Ojai as we layer up in Boden's autumn plaids, denim and stripes for a laid-back yet stylish weekend adventure. (All photographs by Courtney Dahl)
Our favourite places to eat, sleep and explore in Ojai: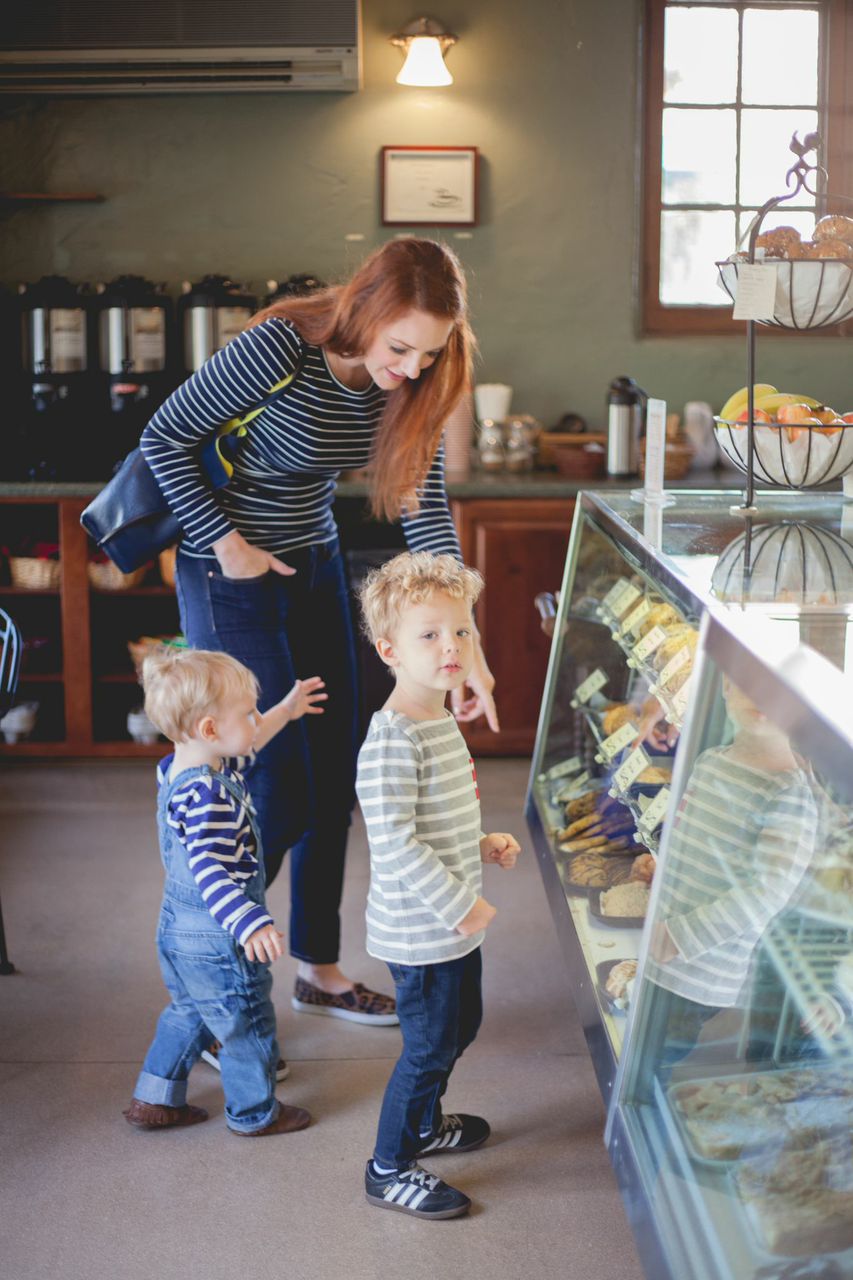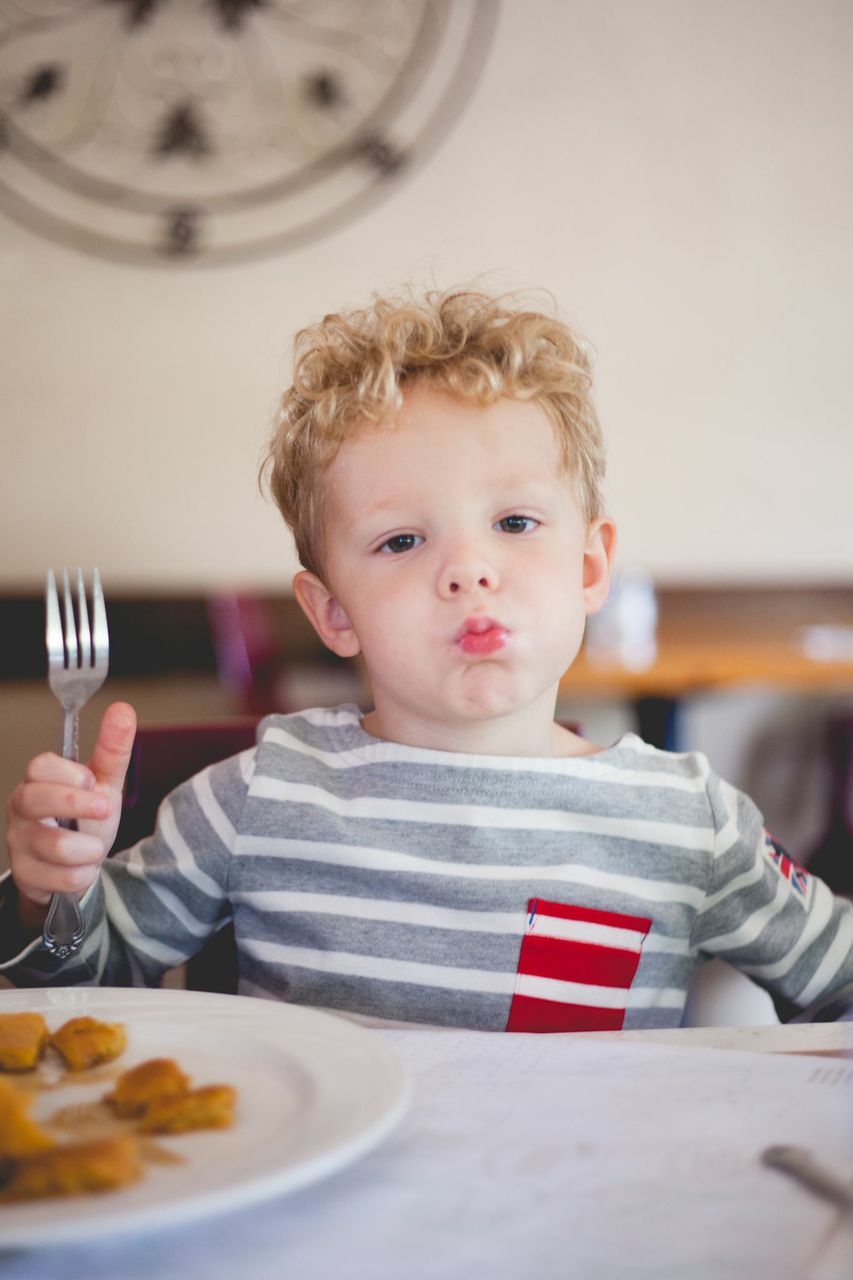 This low-key, family-friendly cafe has fresh food and a delicious bakery. Even if you don't have time to sit down for their hearty breakfast burritos, or huevos rancheros, you can still grab a yummy scone or muffin for the road.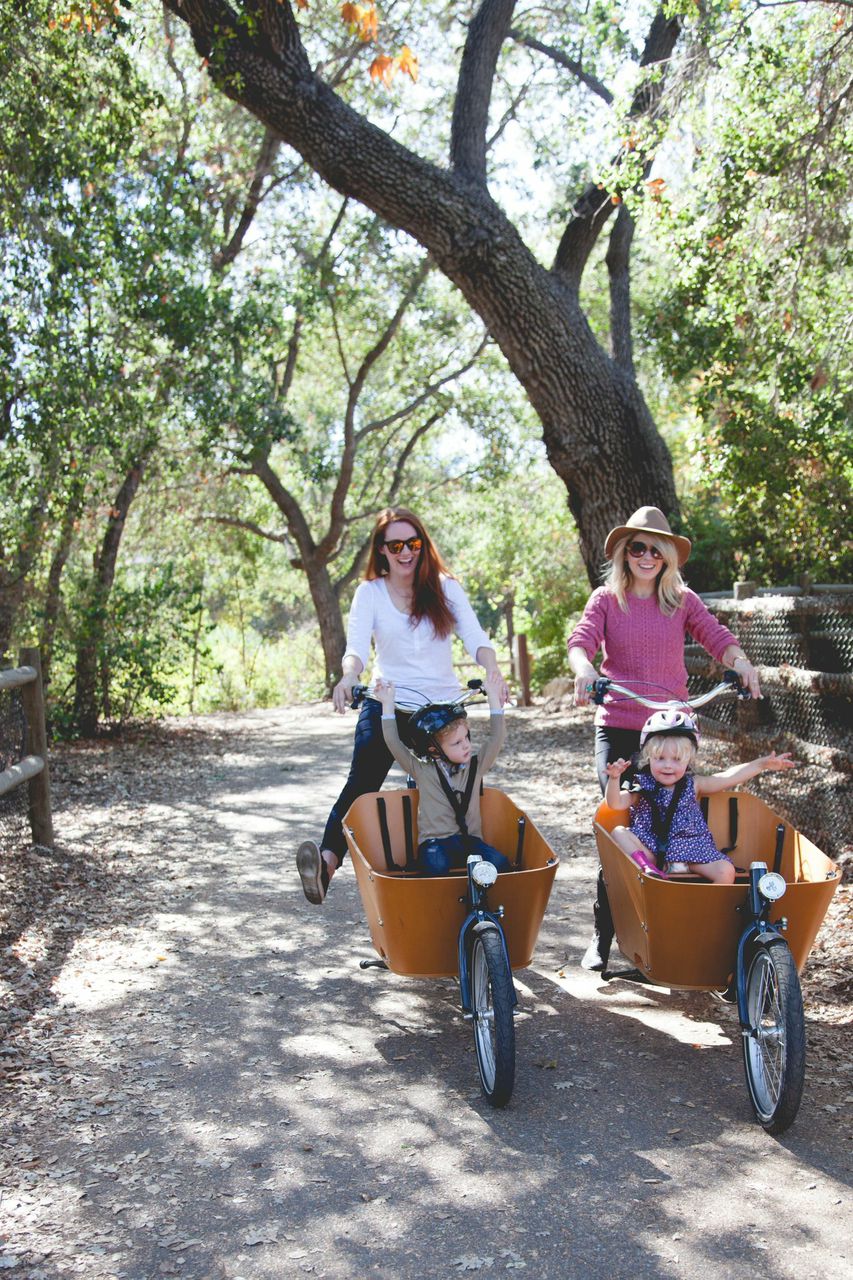 The MOB shop
For our trip, we traded in hiking with backpacks, for bike riding with toddlers. The Mob Shop has tons of bikes, including Linus and Babboe City Cargo, available for rent. We loved being active on wheels and our kiddos thought it was the coolest thing in the world.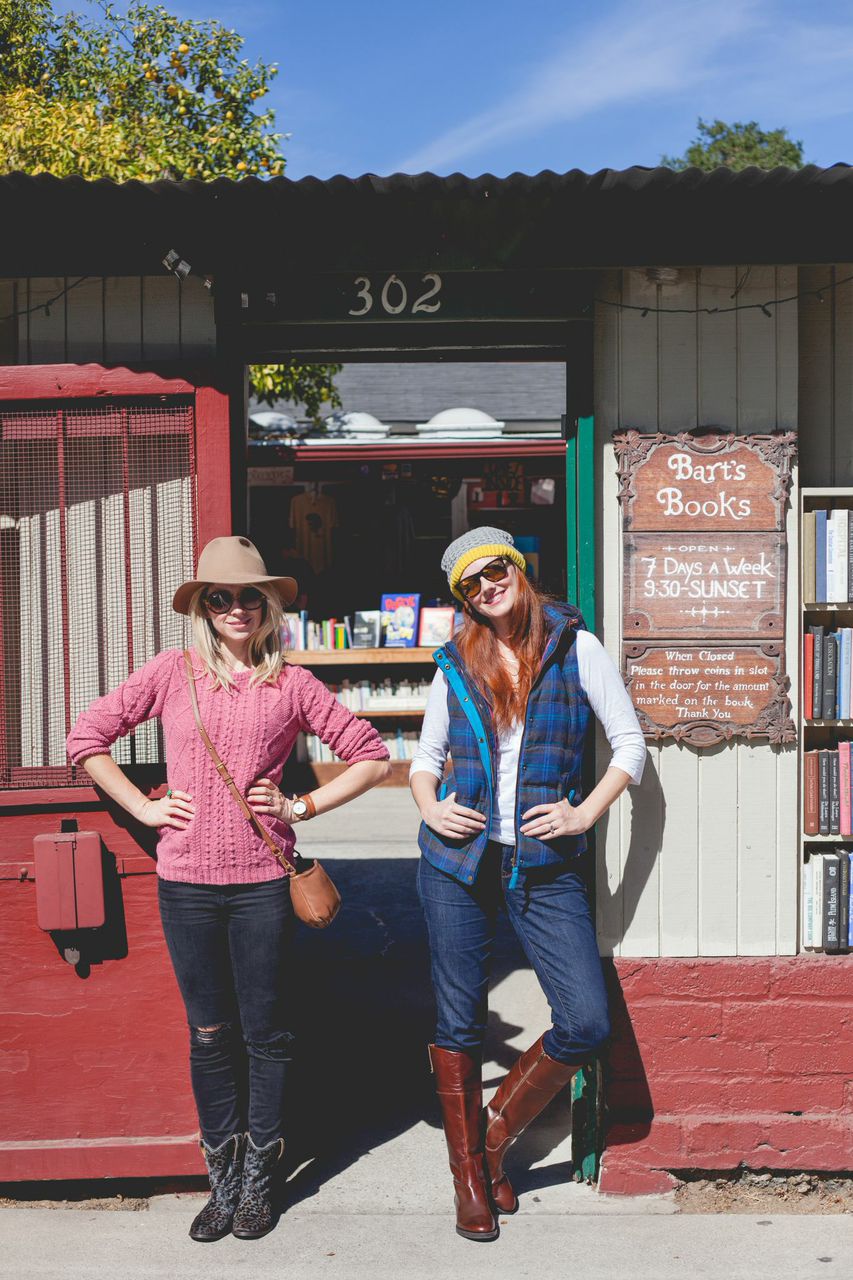 Bart's Books
Instead of campfire stories, we opted to pick up some classics at Bart's Books, the most darling outdoor bookstore we've ever been in. It's a community staple and has been around since 1964. Choose from a wide selection of thrifty five cent specials to rare first editions.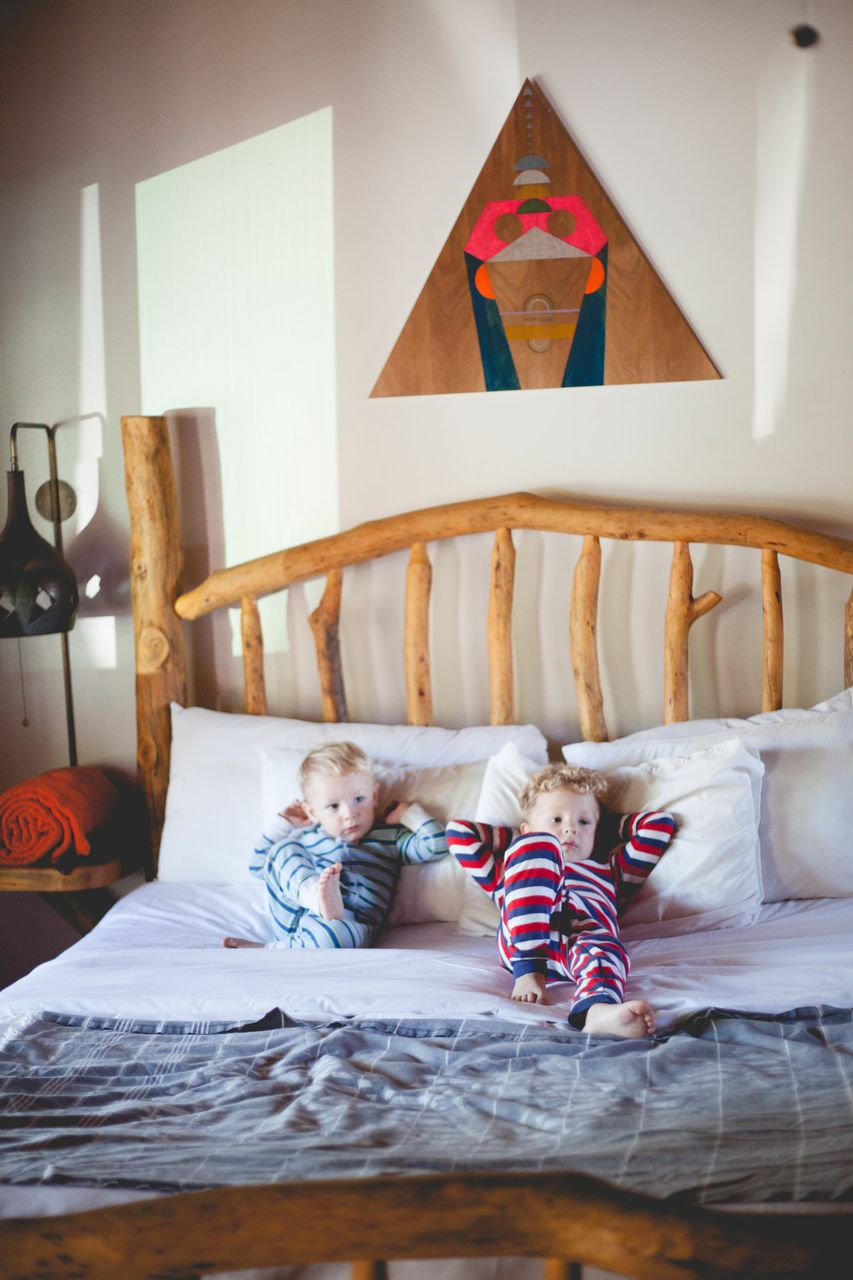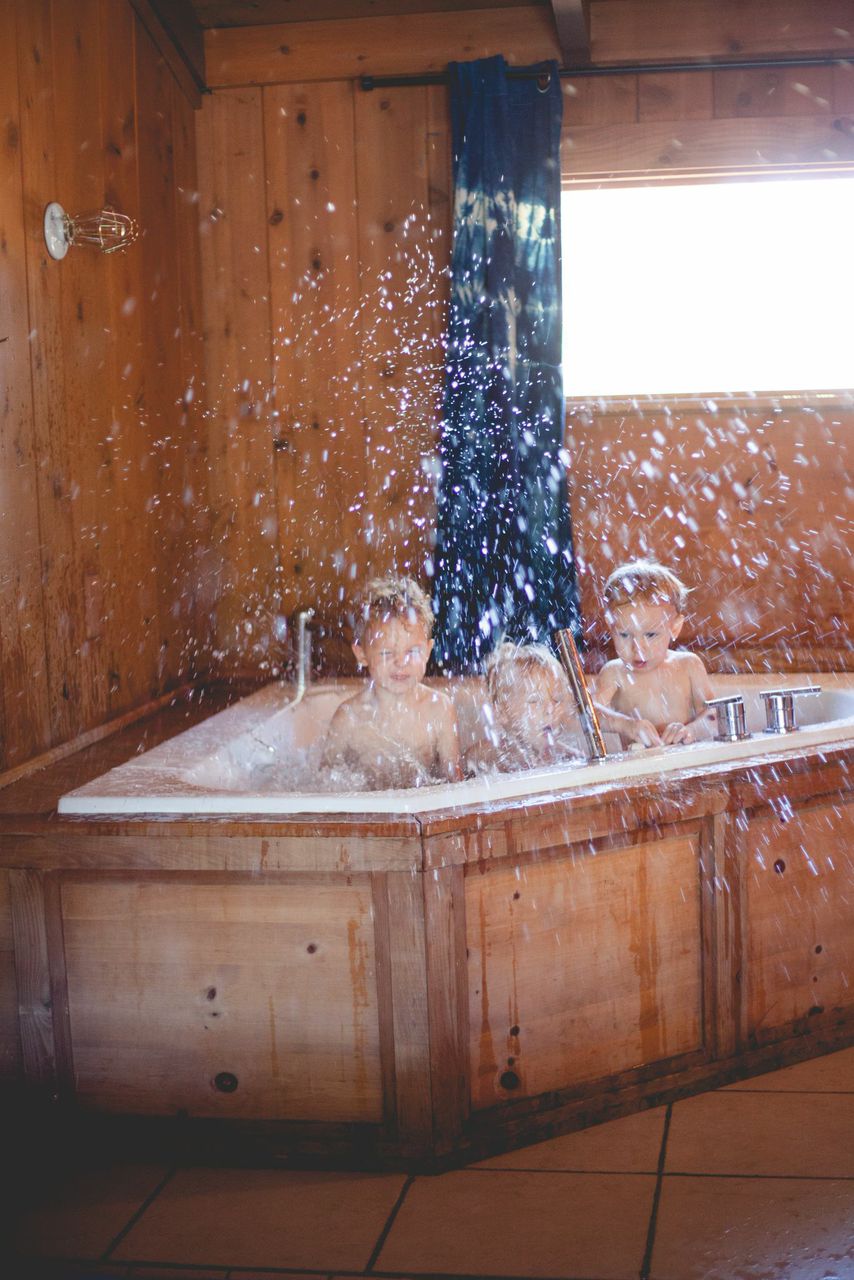 Ojai Rancho Inn
At the end of our day, we headed over to Ojai Rancho Inn. The decor is hip without feeling pretentious (think rustic wooden beds, personal hot-tubs and tie-dyed curtains), and the closest we came to tents were forts made out of blankets for our kids.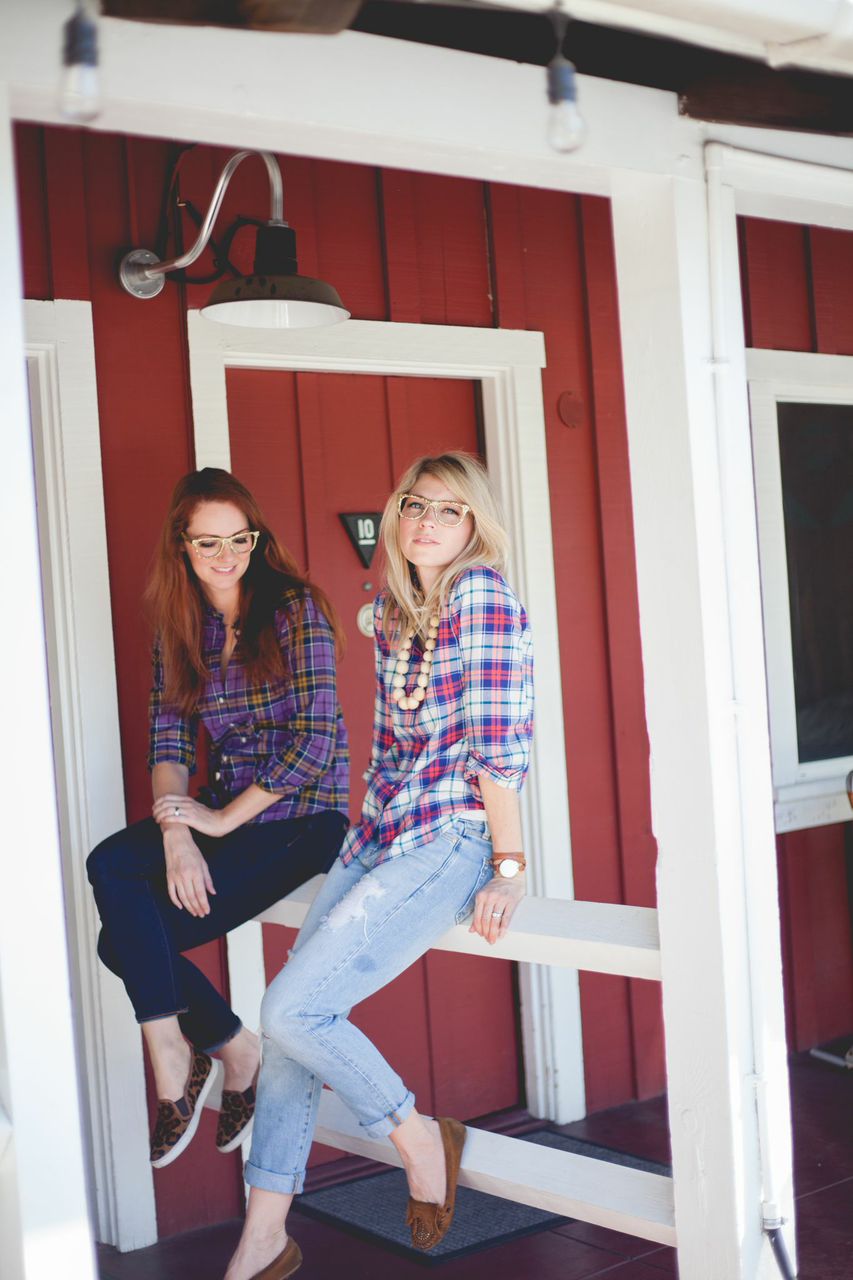 How to create easy outdoor glamour
1. Mix and match
Brooke: "Plaid is a traditional outdoor pattern but it doesn't need to be boring. I paired myflannel shirt with a dramatic wooden necklace. The natural wood isn't too fussy and adds a beautiful focal point. I also love how Summer kept her outfit casual but still fun by wearing her animal print slip-ons."
2. Go for grown-up denim
Summer: "Denim seem like an obvious choice for the Great Outdoors, but it's also important to remember, not all jeans are created equal. Choose a dark wash if you want a clean crisp, classic look."
Brooke: "Add a little more personality and edge by choosing a distressed pair, or distress a pair yourself. The latter is great because you will have jeans that are unique and one-of-a-kind."
3. Embrace your favourites
Summer: "Choose clothing that makes you happy. For us, it's stripes, the colour pink, fresh white T-shirts and hats. My hubby thinks I have enough hats to last a lifetime but can you ever have too many? We don't think so!
4. Mix up your genres
Brooke: "I love pairing classic items like this cable-knit rose sweater with pieces that are a little more rock'n'roll like these amazing boots and hat. Just because you want to be comfortable, doesn't mean you have to sacrifice fashion statements."
5. Layers are your friend
Summer: "Whenever you're on an adventure, whether it's camping, or even just taking a walk, it's nice to have layers. This knit hat and plaid gilet are great because they give you wardrobe options in changing temperatures. Cold? Throw them on. Hot? You know what to do."
x
Summer and Brooke