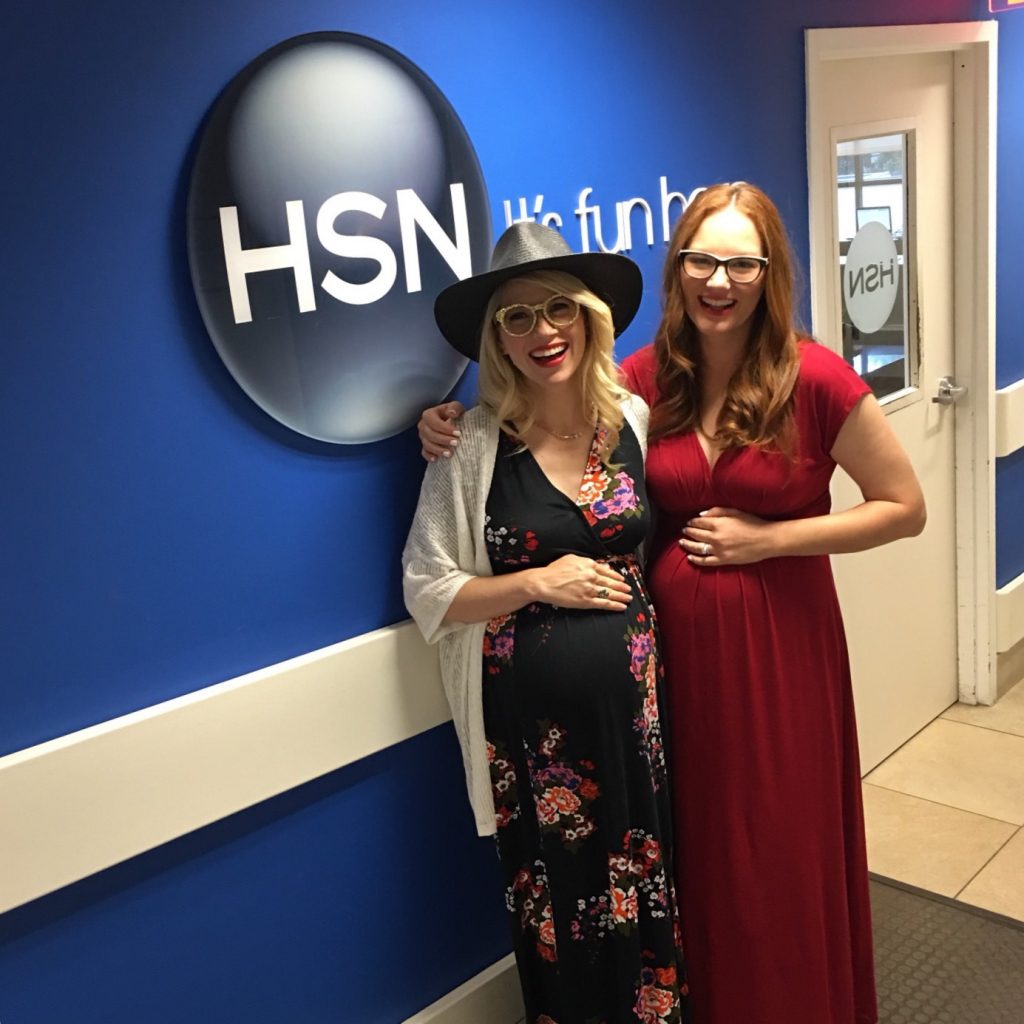 Last year Summer and I got the opportunity of a lifetime to go be lifestyle experts / brand ambassadors for HP on HSN (Home Shopping Network) !  We have been working with HP for a few years now, and they have truly been a dream to collaborate with. When they asked us to be apart of the show to present the Pavillion laptops, we knew we wanted to be a part of it. We had no idea what to expect when we arrived to HSN that first time, but when we opened the door we were hit with an instant burst of energy that seemed to be pouring out the air conditioning vents, and pulsing through the whole place. From crew, to styling, and the hosts, everyone seemed to be upbeat, funny, adaptable and encouraging. It is a 24/7 live operation! To see the inner workings of the machine, and observe the hosts present at such a high level around the clock with out skipping a beat, was truly mind boggling! They make it look so easy! Of course it's not 😉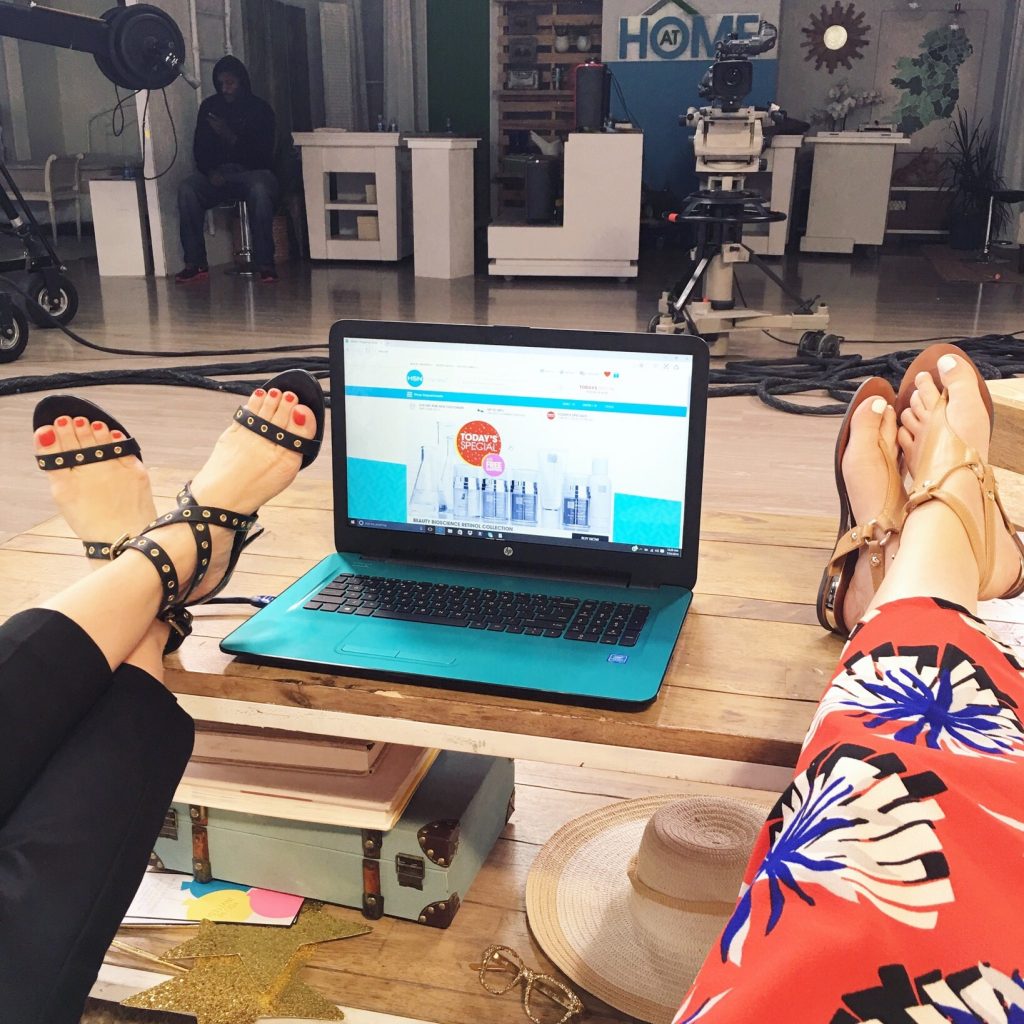 We were a part of several segments, from the Today Special, the beauty report to Wendy Williams. At one point we were pushed at a brisk speed in wheel chairs from one set to the next in order to make it on time to the next segment! The spontaneous nature of HSN is exhilarating and really played to our strengths. We loved getting to be ourselves, talk about color, style, sing a little diddy and speak to viewers about HP laptops on a level that is practical and fun!  We learned so much. From start to finish it was an incredible (slightly exhausting) experience. Also, we didn't miss out on a chance to take an epic photo with the epic flamingo golf cart. When they say "it's fun here" they mean it! When we left, we had high hopes that we would someday get the invite to come back!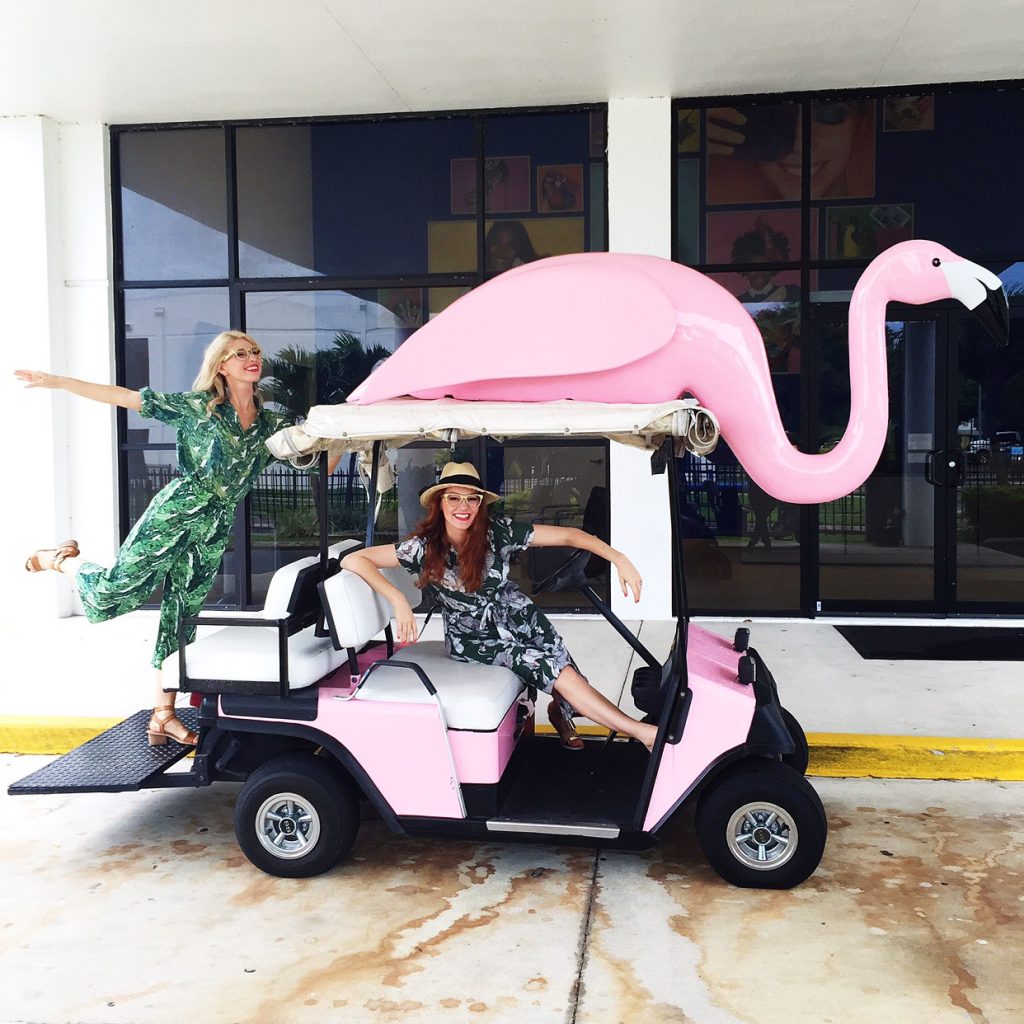 So of course, when we got the call from HP for us to return and do it again this year, we answered that call with a HECK YES! The only minor difference this time around is that we are BOTH pregnant! Knowing that I was going to be at the tail end of my pregnancy, I called the Baby Doc asap and got clearance to make the flight to Tampa and be on-air for another whirlwind experience. Thankfully the dates we would be traveling landed on the very last week I was allowed to travel. So last week, we took the earliest flight out of LAX and with our swollen feet and guitar on my back, headed back to Florida to do it all over again and we were thrilled!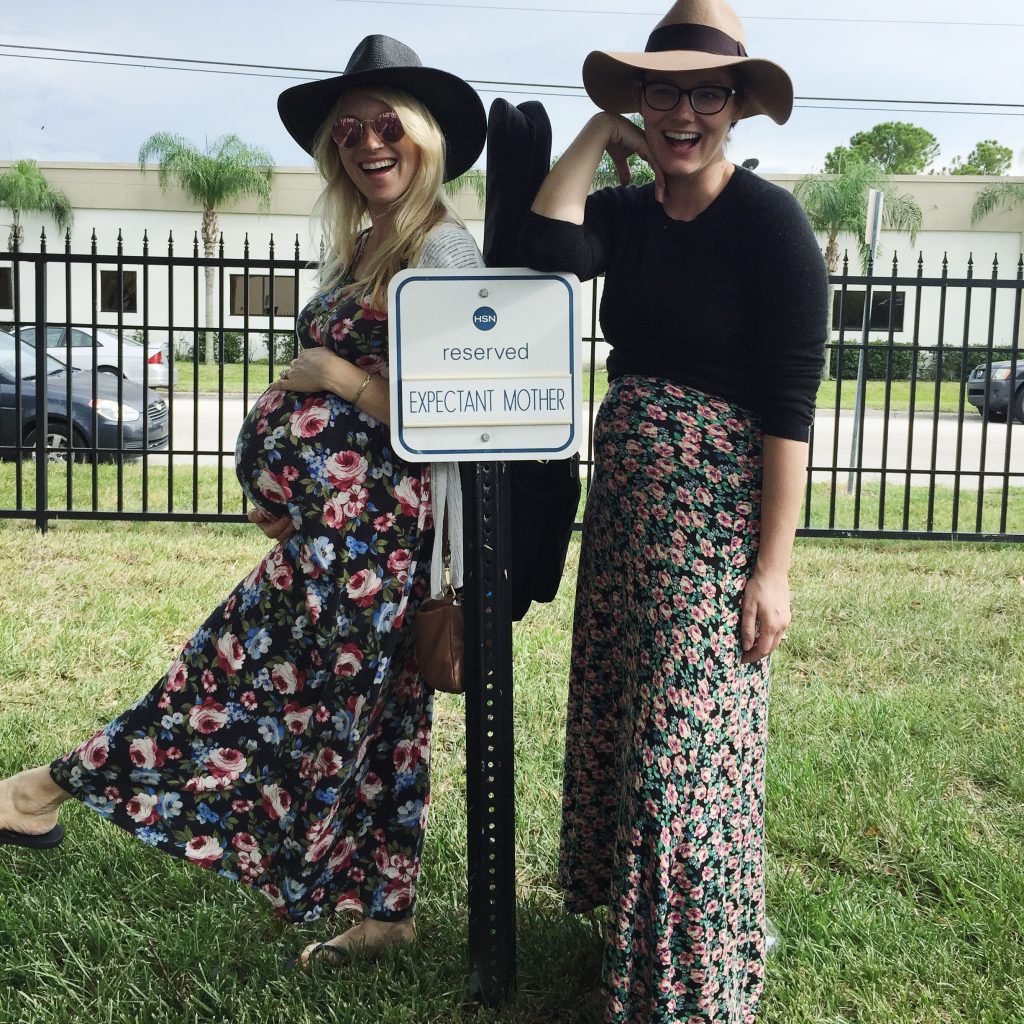 Upon arrival, we pulled into the parking lot to find a reserved "expectant mother" parking. A detail we are grateful for! Wouldn't it be wonderful if all the world had a special place for the pregnant waddling women to park close to the entrance! Things were off to a great start, we then went straight to the wardrobe department! Our favorite! As soon as we walked into the room, our eyeballs just about popped out of our heads when we saw the LEGENDARY Iris Apfel trying on coats from her new line. The one and only Iris! The original girl with glasses! We were trying so hard not to flip out and act super nerdy, but could hardly contain our excitement! She started going to clothes on our rack and fell in love with Summer's red dress and asked if she could try it on. Of course Summer said YES! She tried it on and looked pretty freakin cool at 94 years of age. She was just as spunky as you'd imagine! She showed us her new collection and we geeked out over all of her pieces. They are large and in charge and completely cool! She told us we could probably have some of them some day, haha! Finally, we got the guts to ask her for a picture. Summer and I were both in our jersey preggo-friendly dresses,  glitter glasses and no make-up and she was looking fabulous and fresh in her big black frames, but you don't pass up a moment to take a picture with Iris! She kept patting my belly and saying "wow". She was hilarious. Talk about a highlight we'll never forget.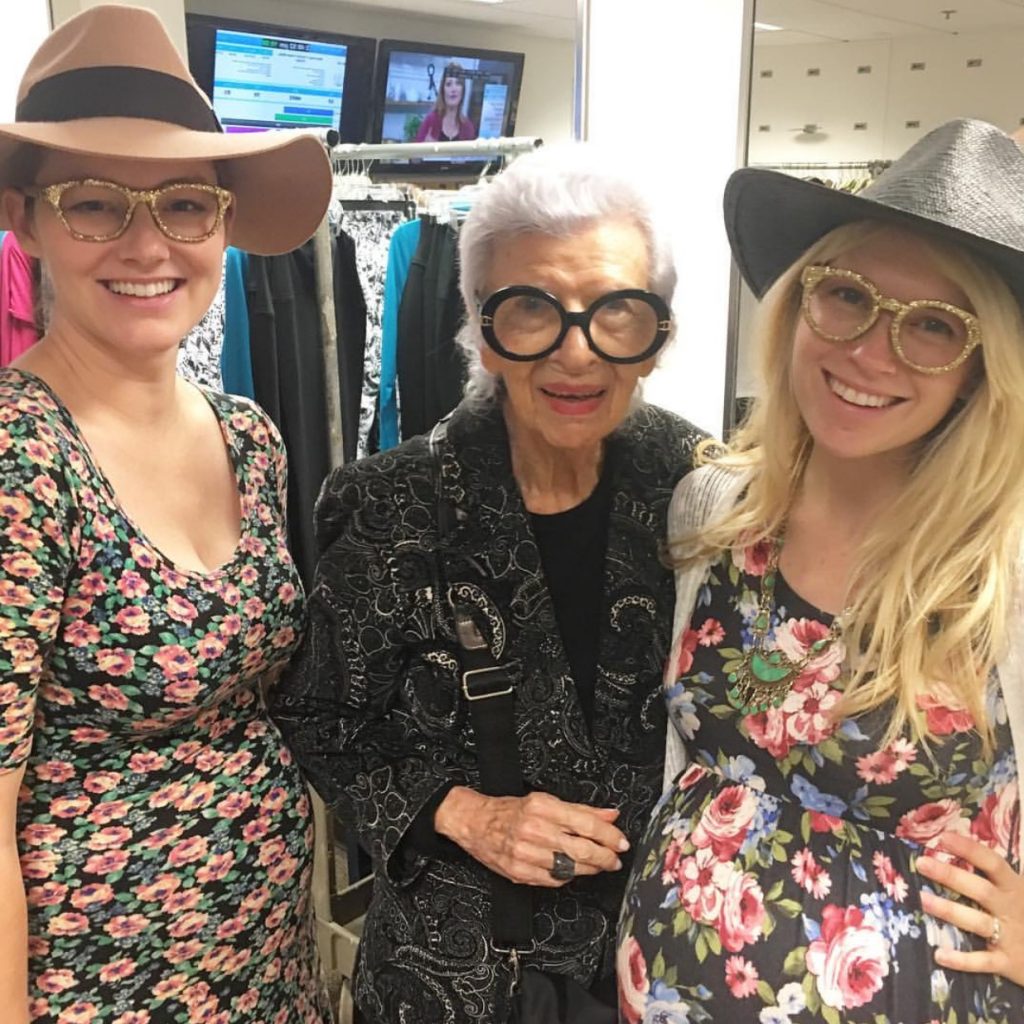 This year seemed breezy compared to last. Luckily wasn't our first rodeo (just our second ;-), and thankfully we had a chance to do it all last year. Also, we didn't do quite as many segments, so many of the faces were familiar, and we we're able to take it at a steady pace! Which was absolutely perfect for two gals at 24 and 34 weeks pregnant. We figured out our wardrobe, which was a little trickier this year considering we're twice the girls with glasses we used to be, with growing bumps, but we worked it out and weren't disappointed with the shoe selection and fun accessories. We did our first rehearsal and everything went smoothly! The only thing left to do was write a little song (if you want to hear us butcher it, you can listen to it and watch a fun candid video on Facebook live we captured while in the greenroom). So we went back to the hotel, ordered some room service and did just that! We we're able to penn a catchy diddy called "re-invent your tech style" which was really the theme of what we came to share! The idea that your computer can be fun and fashionable as well as highly functional! Why not go with a teal or bright red laptop?!  you'd be sure to stand out at your local coffee shop. Give us the option of color and we'll take it every time!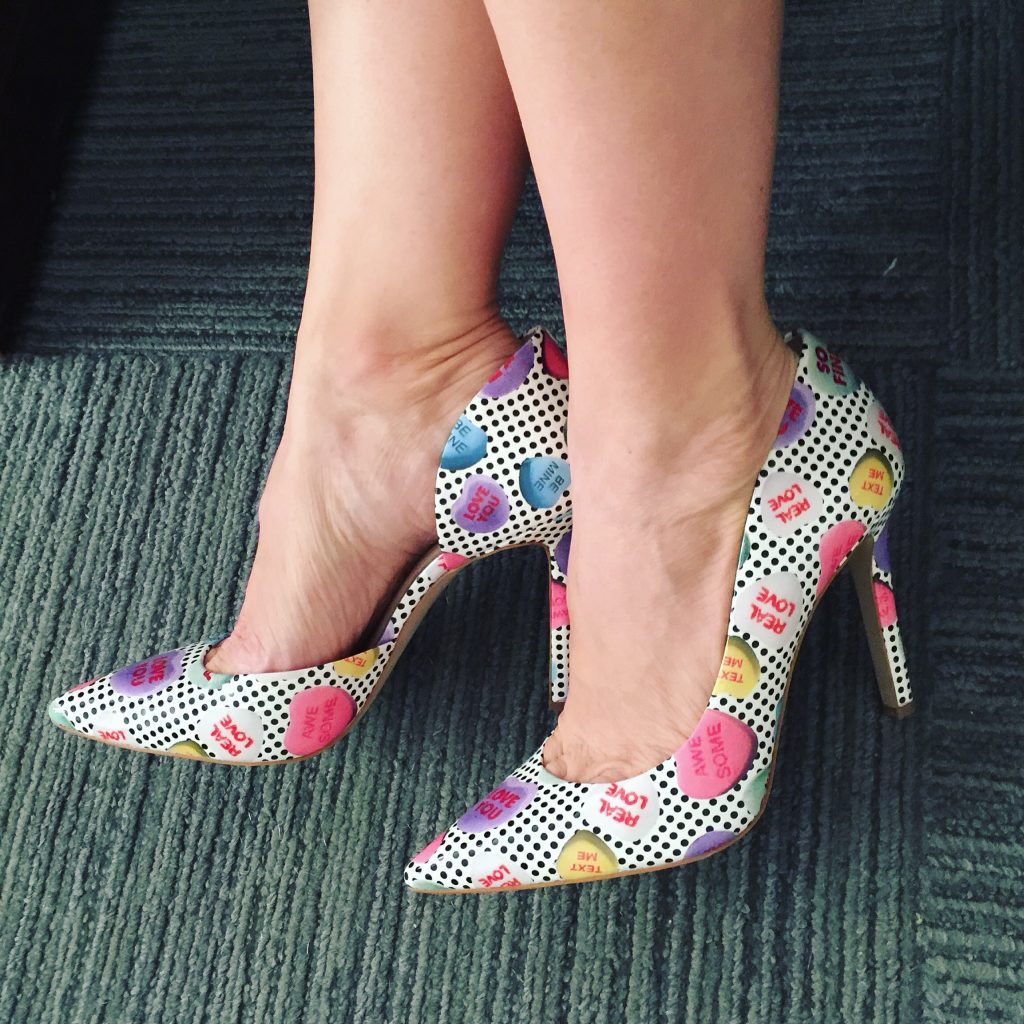 Our first segment was at Midnight on Sunday, we arrived at 10 and went to the salon to be beautified! The primped and primed us and gave us some red lipstick, we put on our first outfit and then we were on the air with Adam! Our first segment out the gate was fast and furious and it took a second to get the jitters out, but before we knew it we were rolling and back in the saddle again, singing songs, talking about colorful HP laptops and all the creative ways we use them,  and most importantly having fun!  We finished and headed back to the hotel for a few hours of shut eye before we would come back and do it all over again, 4 more times!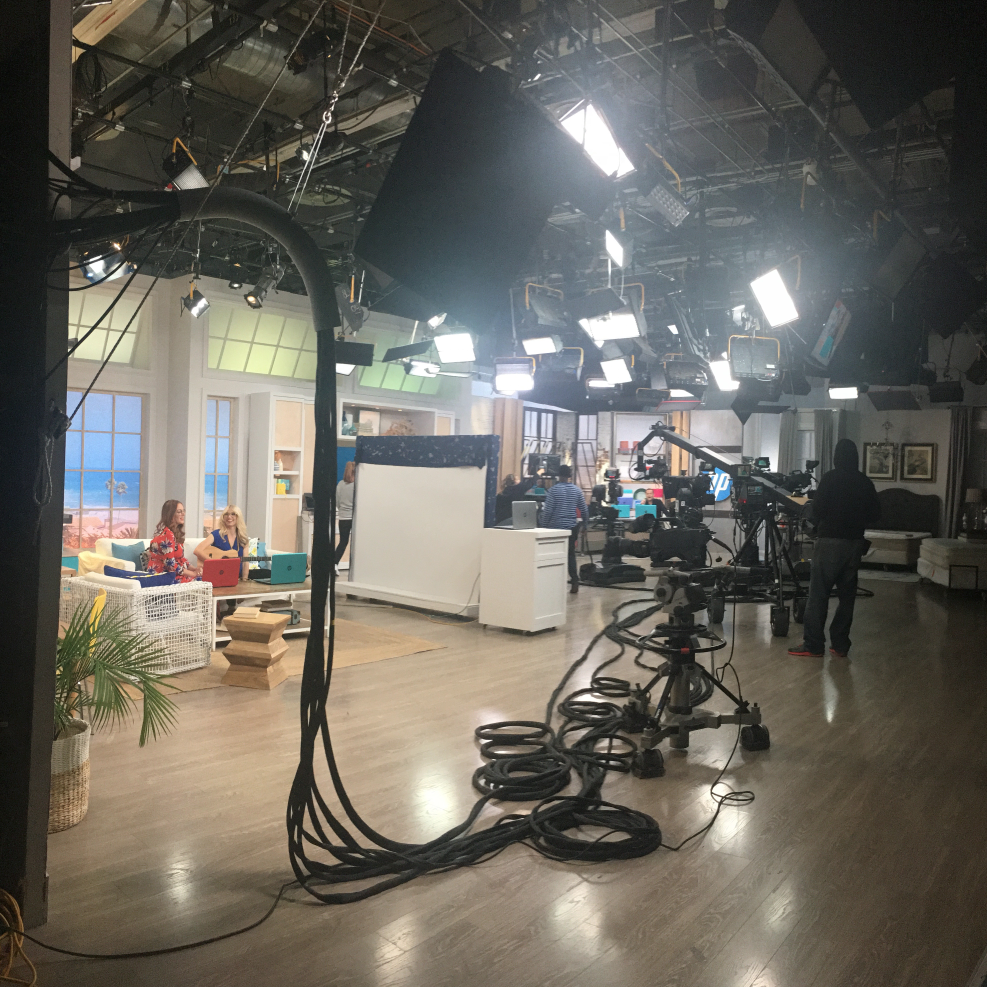 When all said and done, we we're able to be a part of 5 Today Special Tapings and we felt like it was a big success. Each time with a different host, and each time a new experience! It was a great day for HP and HSN and the new Pavillion Laptops literally flew off the shelves in 24 hours. We came and did what we came to do and enjoyed every minute! We can't say how thankful we are for experiences like these as working moms. We have worked hard through the years to get quality opportunities like these, and we don't take them for granted. We learn so much, and love the people we get to meet, and the places we get to see! A special thanks to HP, HSN and Collectively for making it happen. Again, we are happy to come back, anytime!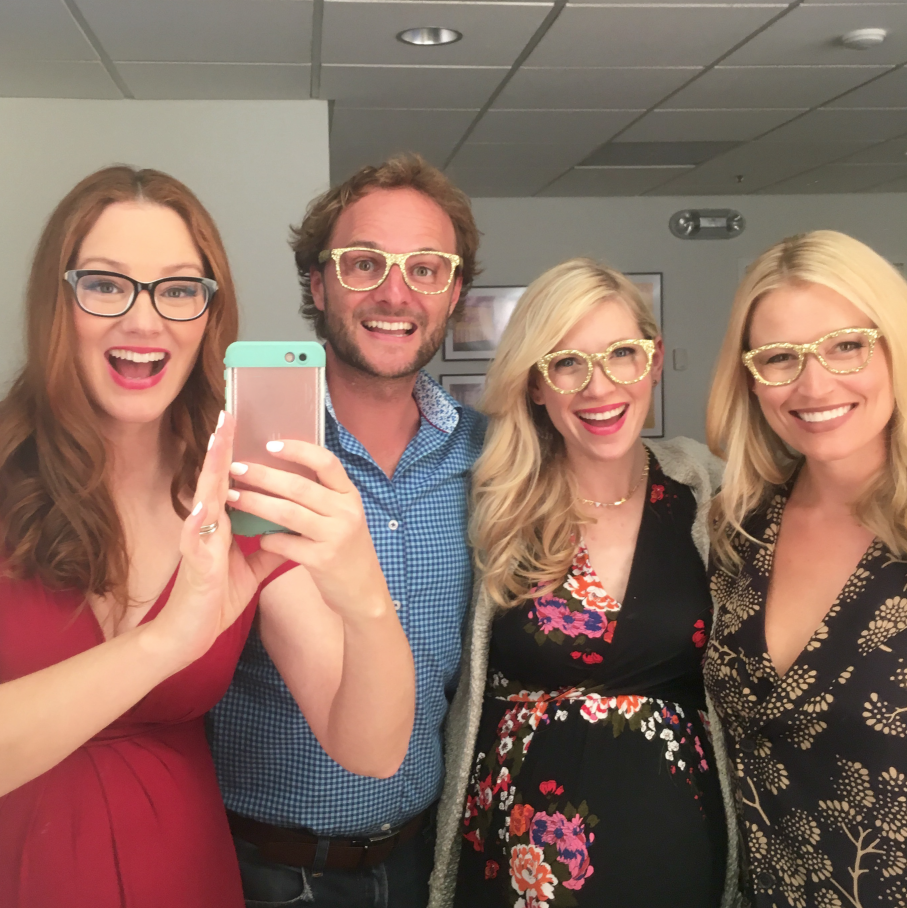 Lastly if you're in the market for a new laptop, you've got to consider the HP 15" or 17" laptop on HSN! It is a great value for just a short limited time. If you're the type that travels often and needs to take your work with you like we do, the 15″ is great because it is super light weight, but still has the power and storage (2 terabytes!). On the other hand, the 17″ is excellent when you are looking for a big screen and bang for your buck. We also like the 17″ for editing our videos, it's just nice to have a larger screen for multi-media use. As well, bigger is always better when it comes to watching movies, our kids love to watch their favorite movies, and DVD's on these things. And speaking of DVD's, something that we love about these laptops is that they still have an optical drive for DVD's or to burn a disc (making a mix CD is basically my love language). An optical drive is almost impossible to find these days! After handling these laptops, we can say that they are family friendly, and we don't worry about our kids handling them or using them to play games on. It is just a great high functioning, light weight, colorful and well priced computer that really does all the things we need it to for our work and our families! If you're interested, click on the link to check out the deal before it's done-zo! http://gohsn.co/Z2EEml

Watch our fun Facebook Live video here to get a taste of the action from the greenroom.  You can also watch this exciting behind the scenes video of our experience from last year here!