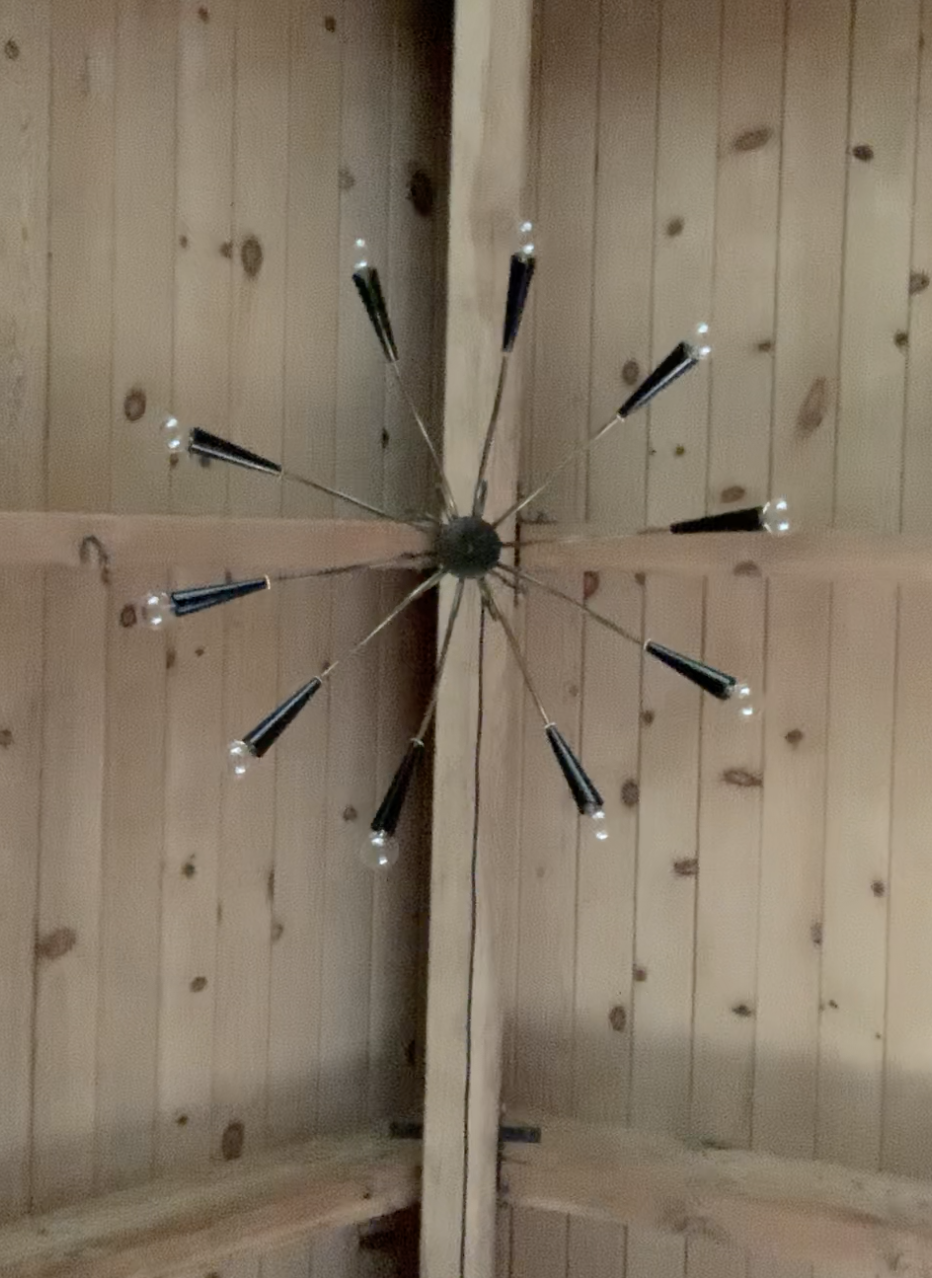 Sarah Solis, our interior designer for The Modern Lodge, knew the loft bedroom light needed to make a statement. You can see it when you walk into the house, and it has the spot to make a beautiful first impression.
Her original inspiration was a few zeros out of our budget, but with her superior internet searching talents, she found this vintage Light from Otto's, in Germany. It looked a little dated with the chipped yellow and black. And even more dated with the electrical wiring from the 1950s! We could see the potential, and got to work.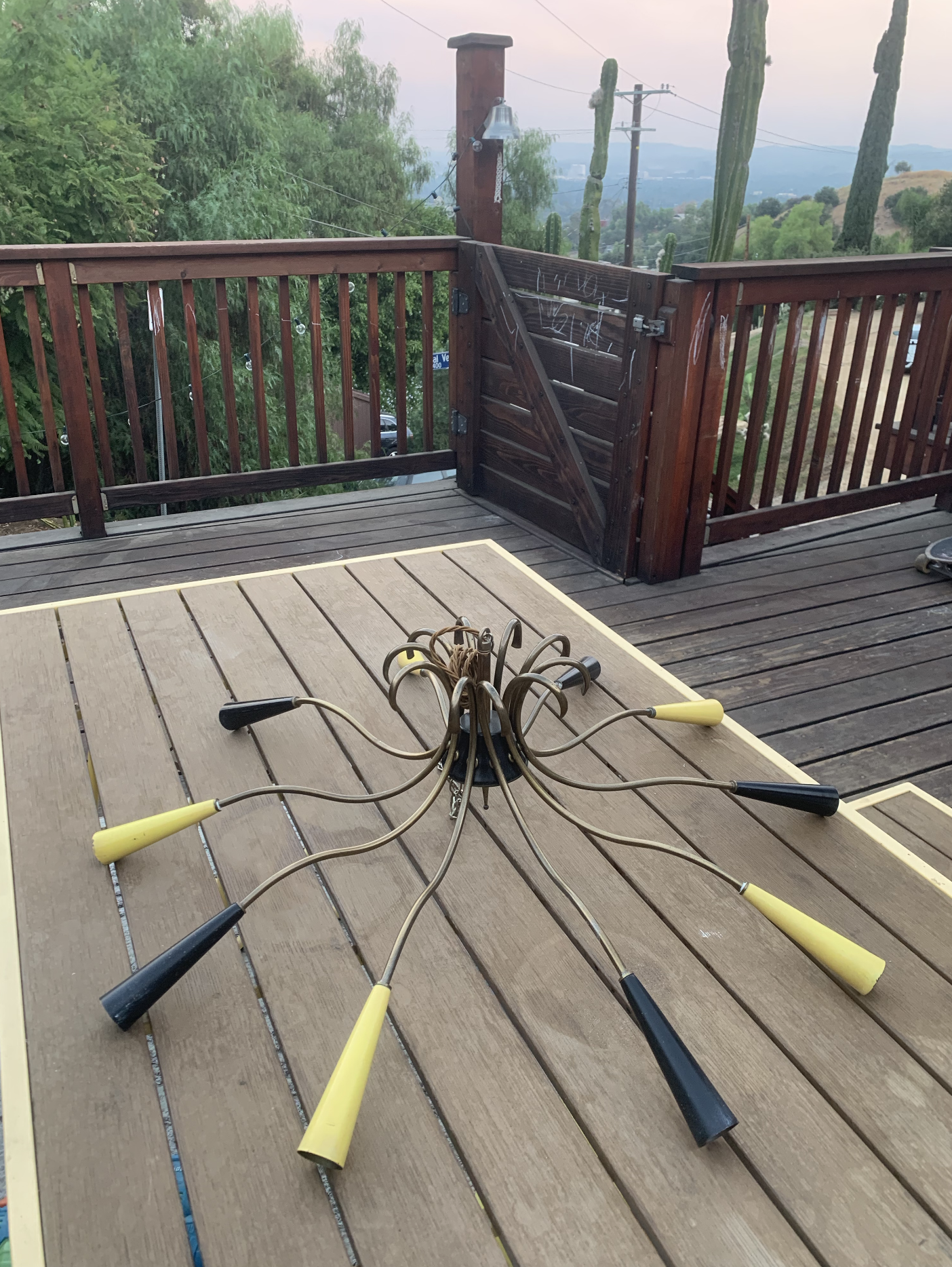 First, we took it to a light shop here in Los Angeles, where they installed modern wiring and light bulbs. Then, I gave each metal shade a new coat of spray paint. It really transformed the light, and gave it that sleek, modern look we're going for.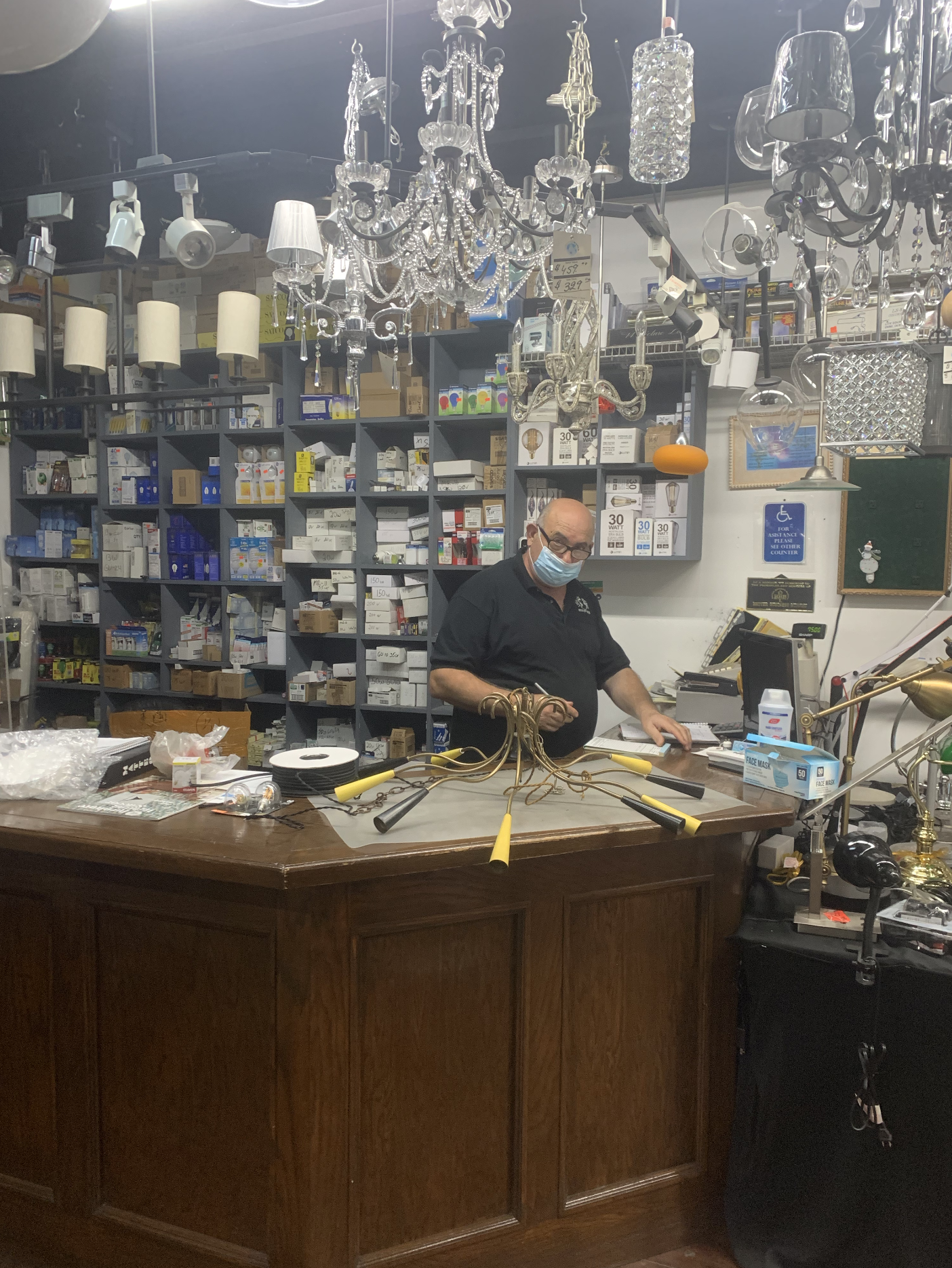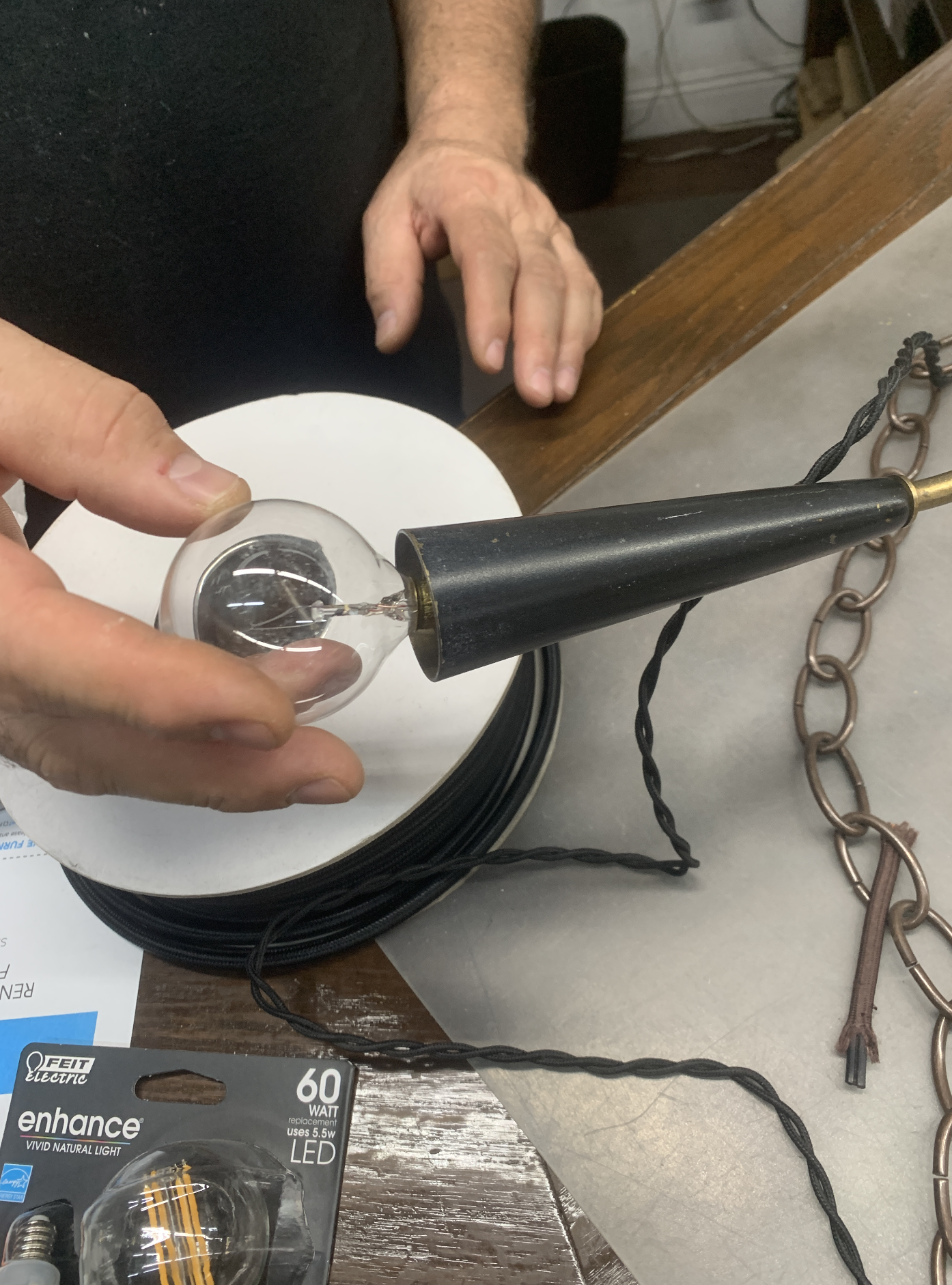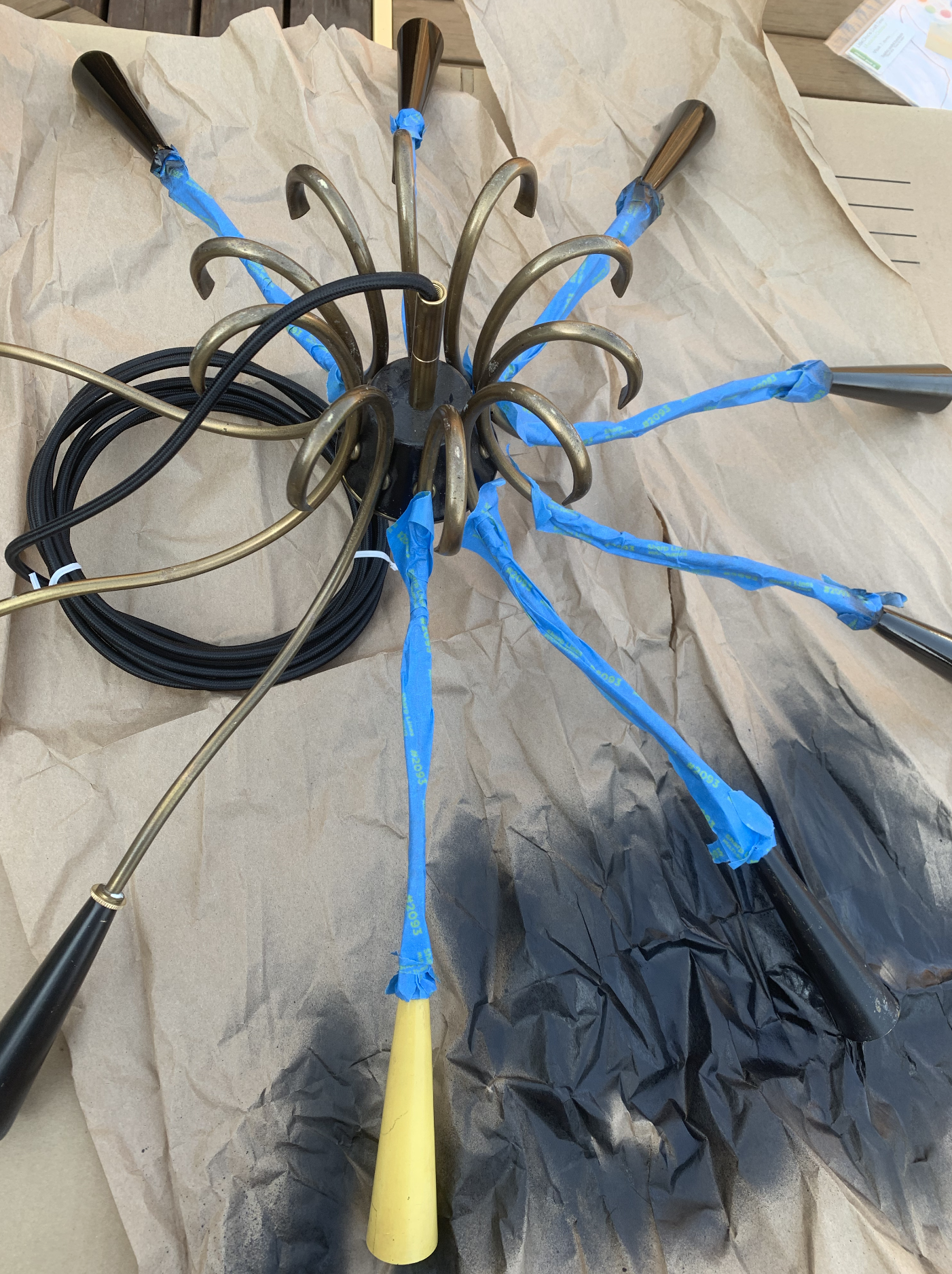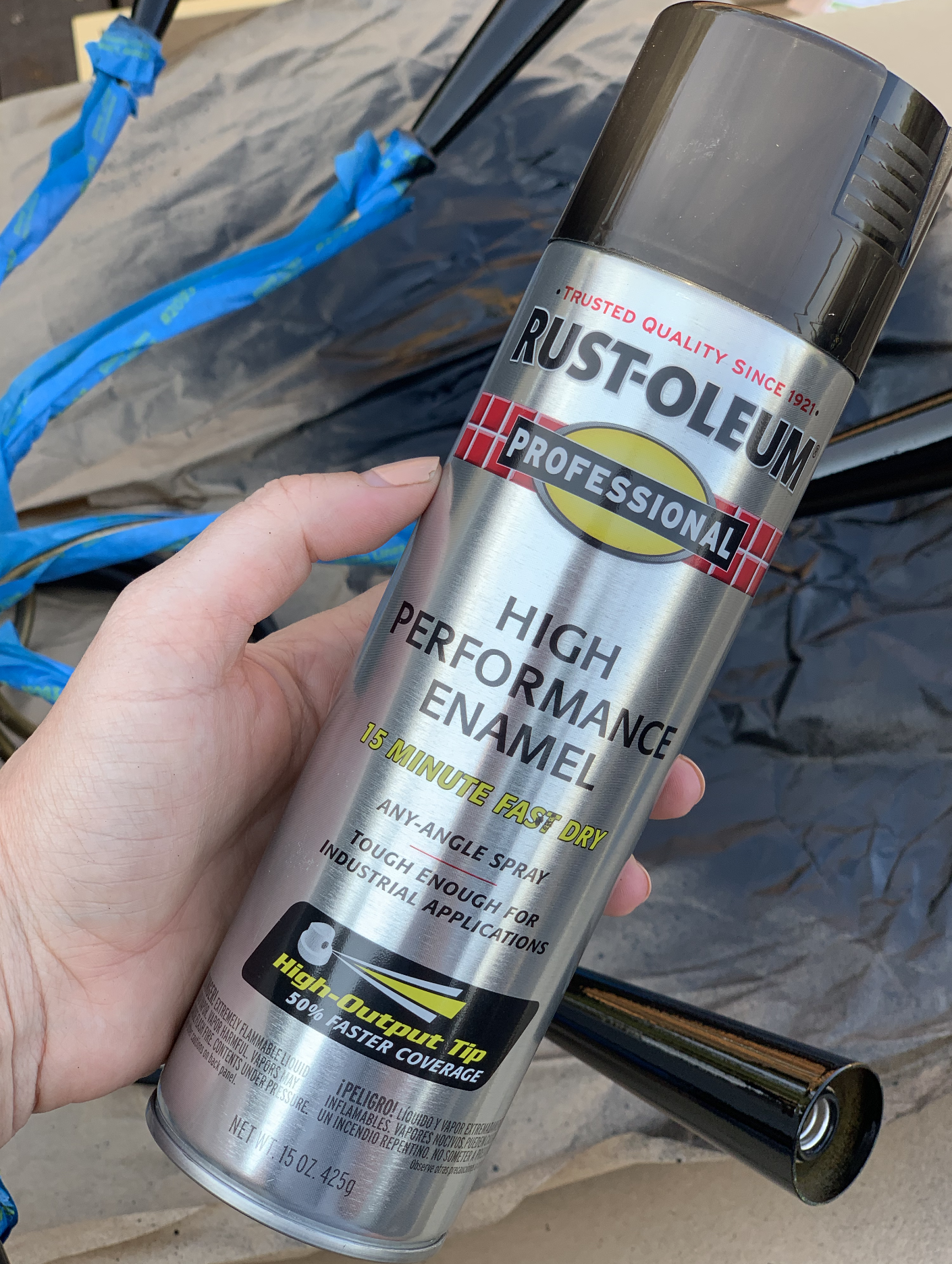 We're really happy with the end result, and are looking forward to finishing the room around this statement chandelier. What do you guys think?