Recently I found this floral jersey fabric at one of my many trips to Joann's. Instantly my head went spinning with what I could do with it, and then I saw this double sided polkadot and stripe jersey and that's when my brain exploded with inspiration! What if I could make a reversible pencil skirt, wouldn't that be awesome! And what if I could make one for London too? That would be adorably awesome. So I sat down at the table with my sewing machine, the camera's were rolling and I figured it out. It's quite obvious, that I am not the worlds best seamstress, I have little to no technical knowledge, and so bare with me as I just, do it anyway! If I can, you can! Let's begin with part one, with a skirt for you. Part 2 is up next with making one for your mini-me. Ready to sew?
NOTES: For your hip and knee measurements, I didn't explain, but you need to subtract 3 inches from your measurements, because of the stretch in the jersey. Otherwise the skirt will fit too loosely. Then because we are folding the fabric in half to cut, you will divide that measurement in half. Hope that makes sense!
Measurements:
1.Measure your hips
2.Measure around your knees
3.Subtract 3 inches from each measurement
4.Then divide number by 2
5.This is the measurement you will use when cutting your fabric.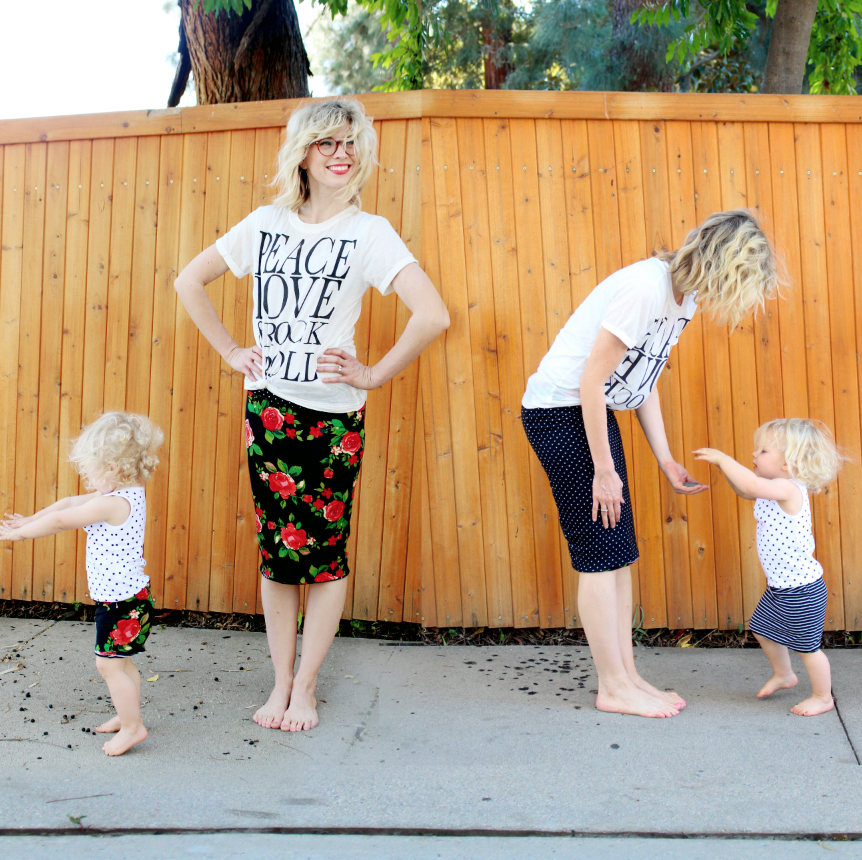 :)Brooke