We've got the whole world in our hands! How on earth did we not think of this sooner?! Let us take you on a trip around the globe, but no need to pack your bags, all you'll need is some black chalkboard pain, white paint, a few brushes and a globe! We are pretty pleased with how easy it was to make this run of the mill globe look out of this world 😉 It is bold, graphic and super chic! You can leave it simple and clean, or you can write an inspiring message with some chalk. And it will fit right in with our back to school decor! But we have a feeling our families will be spinning this globe all year long. Check it out!
Subscribe to our new channel on TheDesignNetwork.com to see our Back To School Decor video next Wednesday September 25th!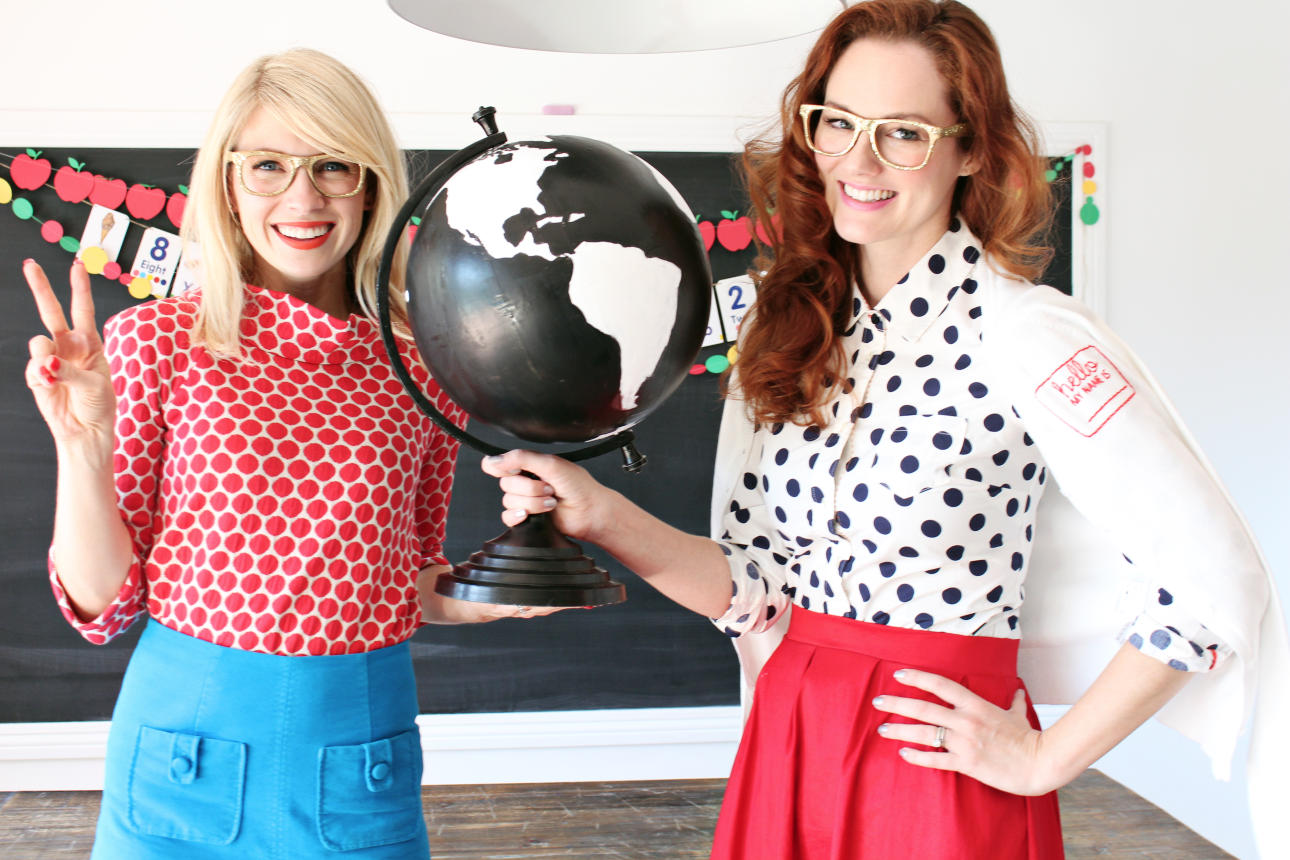 Credits: Flash Card Garland: The Banner Shoppe, Colorful Garland: Mindy Alyse Celebrations.
On Brooke: Shirt and Skirt from Boden, On Summer: Cardigan: & Apparel, Skirt: Shabby Apple, Blouse Boden.