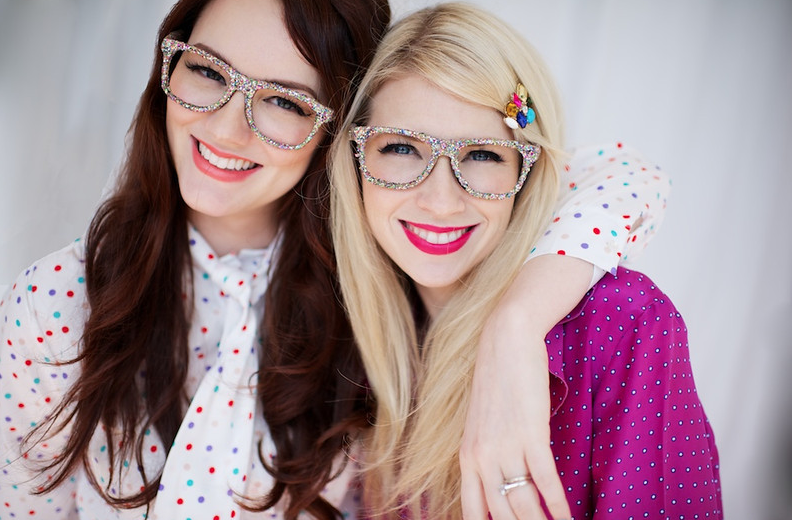 We asked 
Amy Clarke
 to tell us a little bit about herself, and to share her secrets on applying makeup on The Girls With Glasses!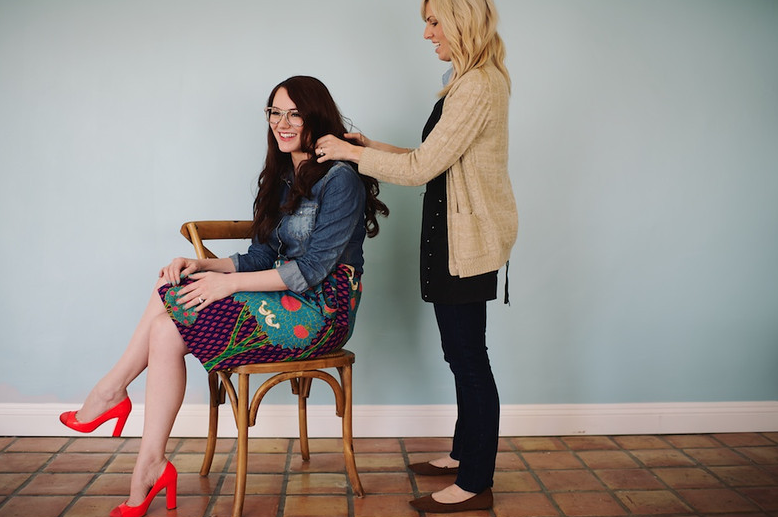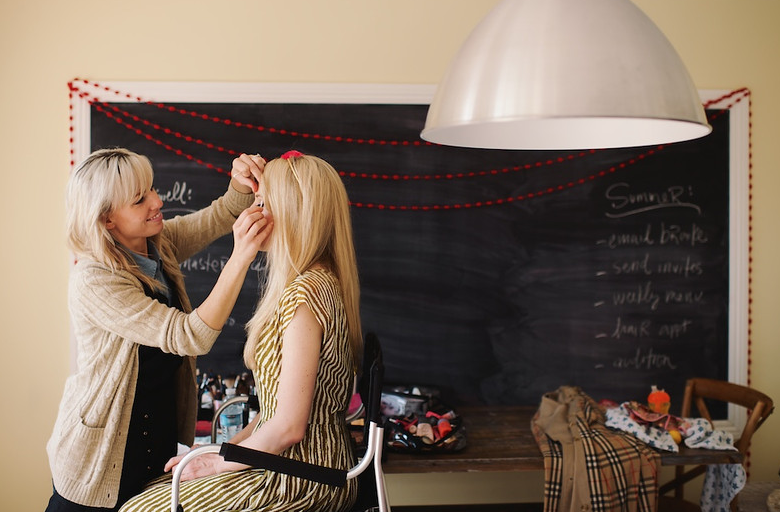 When did your love of makeup start?
My mom left her makeup in a drawer that I could reach at four years old. After I discovered that Revlon lipstick wasn't as yummy as it looked, I started smearing my younger sisters' faces with what was left of the tube. To prevent further incursions into her bathroom cabinets, Mom gave me my own little kit, made up of her unwanted product.
What do you love about doing makeup?
The greatest part of my job is watching someone's persona change when they hop out of my chair and look at a mirror. If it's a model, they usually enter the chair with shoulders hunched over, and exit with perfect posture. If it's a mother of the bride, sometimes she'll enter the chair middle-aged, and exit a little younger, more vivacious.
Who are your makeup inspirations? Either Artists or Wearers.
Loaded question alert! Oh man, it's so hard to say, because I'm constantly trying to feed myself visual stimuli, so it's very rare for me to be able to identify a specific artist or wearer. Unless it's a wearer like Rita Hayworth, where the influence is super obvious, I'm usually not conscious of where the look evolved from. Most often it's probably just a hodgepodge of different art subjects or pieces coming together on someone's face. Say, Frida Kahlo eyebrows, with lips stolen from Vermeer's Girl With A Pearl Earring. Hey, that sounds kind of cool!
What brands/techniques did you use for these looks?
What is the GWG makeup look?
The GWG look is fresh, radiant skin, with a pop of lip color and a subtle winged liner. And glasses of course!
What tips would you give to someone who wants to get this look?
Work on mastering the "winged liner" technique.  I love
Sonia Kashuk's bent liner brush
, because it enables you to see what you're applying, as you're applying it!  Instead of using a liquid liner out of a tube, try using a kohl pencil liner or a gel liner. They are easier to control and have a great color pay off! My favorite liners are
Make Up For Ever's Kohl Pencil in "black" and
Inglot's Gel Liner "#77."
For the lips, anything that's bold and bright is what you want!